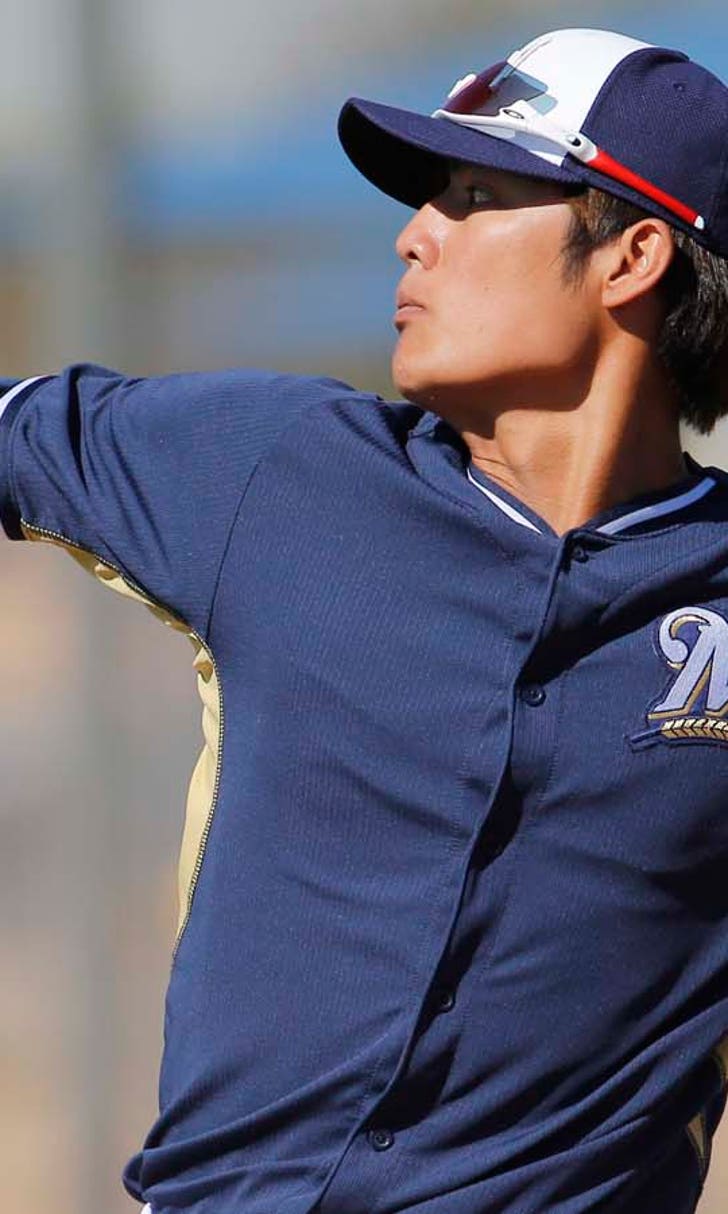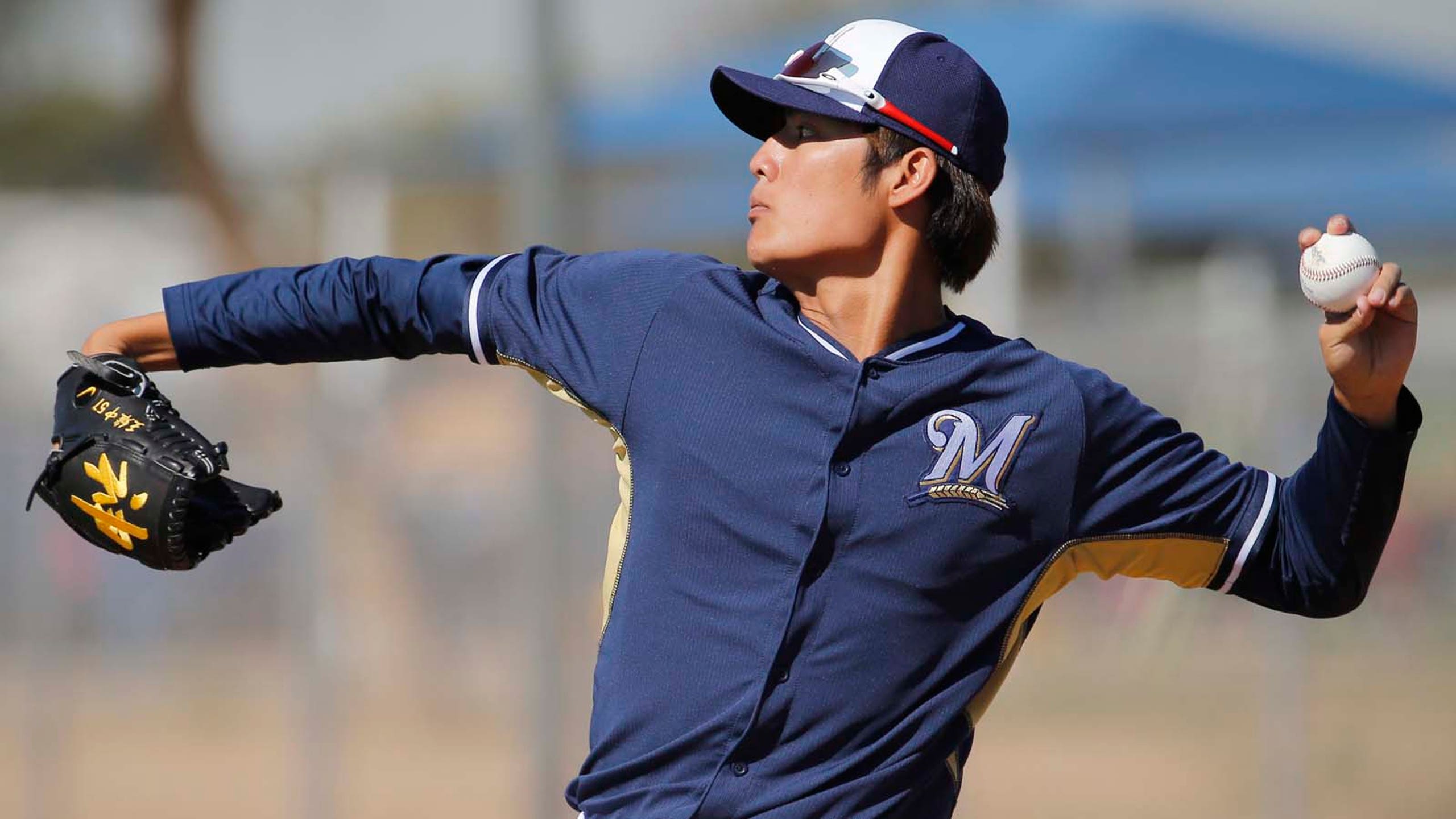 Young pitchers get experience in Brewers' intrasquad scrimmage
BY foxsports • February 25, 2014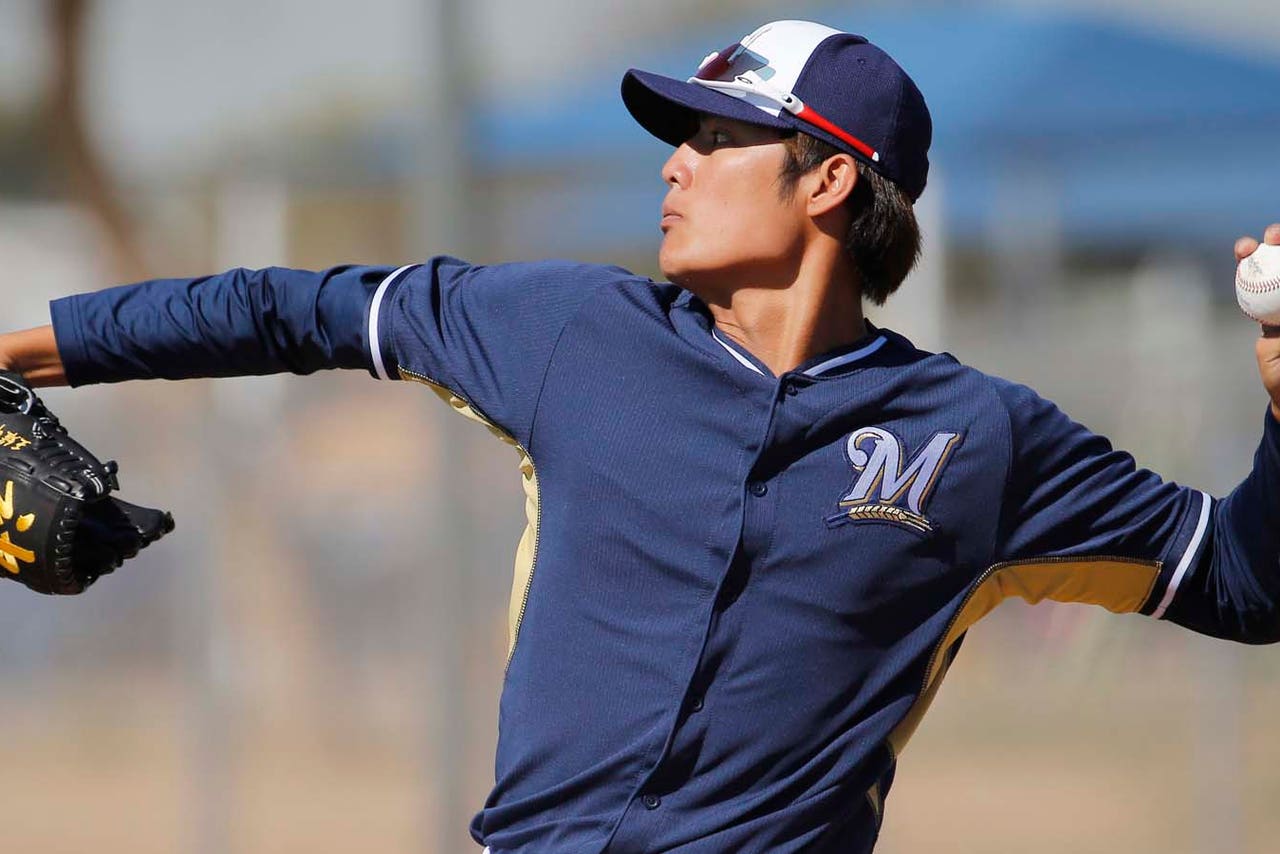 PHOENIX -- Wei-Chung Wang's first taste of pitching against big leaguers began by facing three former National League All-Stars.
The 21-year-old Rule 5 selection pitched the bottom of the first inning of the Brewers intrasquad scrimmage Tuesday at Maryvale Baseball Park, tossing a scoreless frame with two walks and two strikeouts.
Wang started the inning by getting Jean Segura to ground out, and then issued a walk to Rickie Weeks before striking out Ryan Braun. Lyle Overbay worked the left-hander for a free pass before he caught Martin Maldonado looking to end the inning.
"I was nervous before going out, but when I stood on the mound I felt OK," Wang said through translator Jay Hsu. "Maybe too excited."
Brewers manager Ron Roenicke threw young pitchers like Wang on Tuesday to get their feet wet before appearing in an exhibition game.
"He's known as a control guy and his control was a little off," Brewers catcher Jonathan Lucroy said. "He told me he was a little nervous afterward, which is to be expected."
Wang got Braun to chase a changeup, a pitch Roenicke called "real good." Trying to make the team despite not having pitched above Rookie ball, Wang's debut went about as expected. Roenicke wasn't aware of the velocities of Wang's pitches, but Lucroy guessed he was sitting in the 91-93 mph range.
"When he goes into the (on-deck) circle, I know he's a popular player," Wang said of Braun. "I wanted to strike him out. I felt so happy I had a chance to face him."
Carlos Gomez started the scoring Tuesday by launching a two-run home run to left-center off Brooks Hall. Elian Herrera made it 3-0 for the visiting team with an RBI single off non-roster invitee Dustin Molleken to score Logan Schafer in the second inning.
The home side got its only run in the bottom of the second, as reliever Michael Olmsted struggled a bit with his command. The big right-hander walked two before Irving Falu singled home Jeff Bianchi to make it 3-1.
Mitch Haniger, ranked by Baseball America as Milwaukee's third-best prospect, homered to left off David Goforth to lead off the top of the third.
Kevin Shackelford worked a scoreless bottom of the third to end the game with a final score of 4-1. Afterwards, Roenicke was most pleased with how the offense looked.
"The offense was really good," Roenicke said. "Herrera getting the opposite-field hit for an (RBI). Falu doing the same thing. You don't expect the offense to be there like that this early, so, but no, I like what we did."
Olmsted, who had command issues last season in Triple-A, struggled to hit his spots and throw strikes. He had a good camp in 2013, but this year's spring training got off to a rough start for the 26-year-old.
"He threw some really good sliders, especially some backdoor ones to lefties, and then he gets behind in the count and he's got to throw the fastball over the good part of the plate," Roenicke said. "That's why we harp on these guys to get ahead of guys, and so we're not always pitching at fastball counts, (when hitters) know it's coming.
One of the team's starting infield was Overbay at first base, Weeks at second base, Segura at shortstop and Jeff Bianchi at third base, with Caleb Gindl in left field, Kevin Mattison in center field and Braun in right.
The other side had Juan Francisco at first base, Scooter Gennett at second base, Herrera at shortstop, Mark Reynolds at third base, Khris Davis in left field, Gomez in center field and Schafer in right field.
Roenicke was able to accomplish what he set out to do in the scrimmage, getting experience for some young arms and working on bunt coverages. Minor-league pitcher Drew Gagnon came over to pitch while the team worked on bunt plays when the three-inning game was over.
"Pitchers need to throw more strikes to get ahead, this is why we did it," Roenicke said. "We did it so the young guys, you know, get their feet wet a little bit, if there's some nerves there, which there is, hopefully get rid of it a little bit when we go into games."
Wang agreed the experience will help him when the Cactus League season begins Thursday at Phoenix Municipal Stadium against Oakland.
"(I will) feel more comfortable for the next game," Wang said.
---