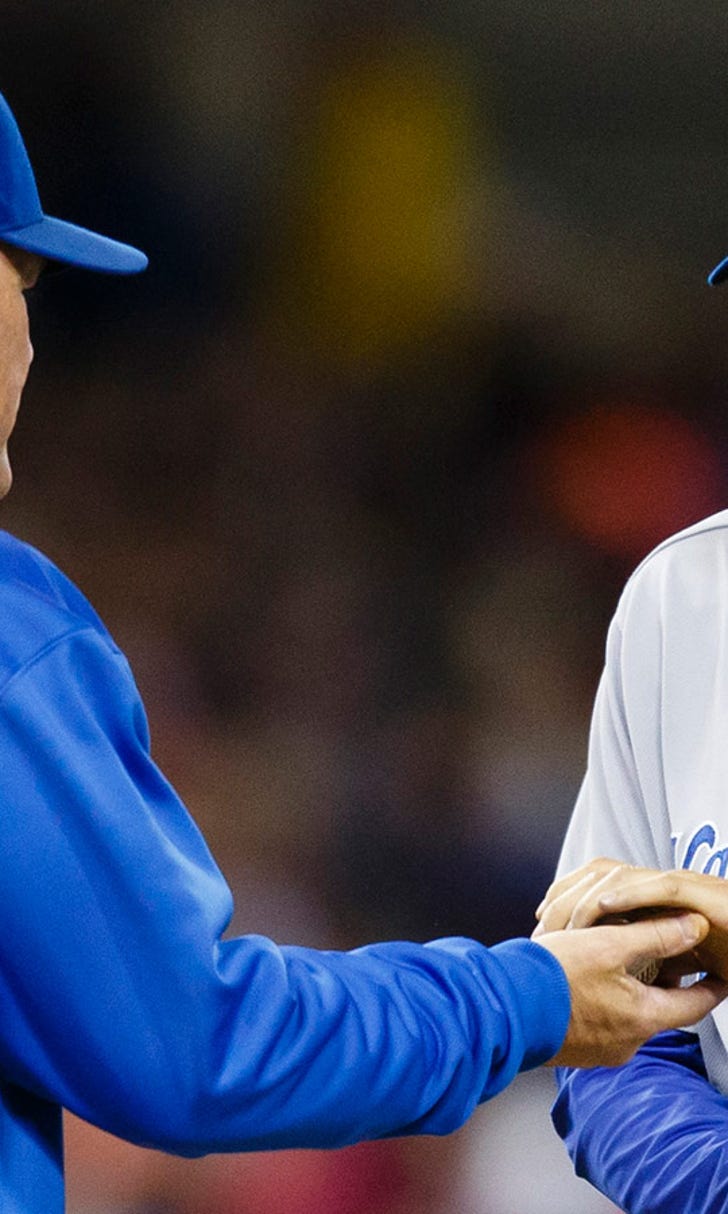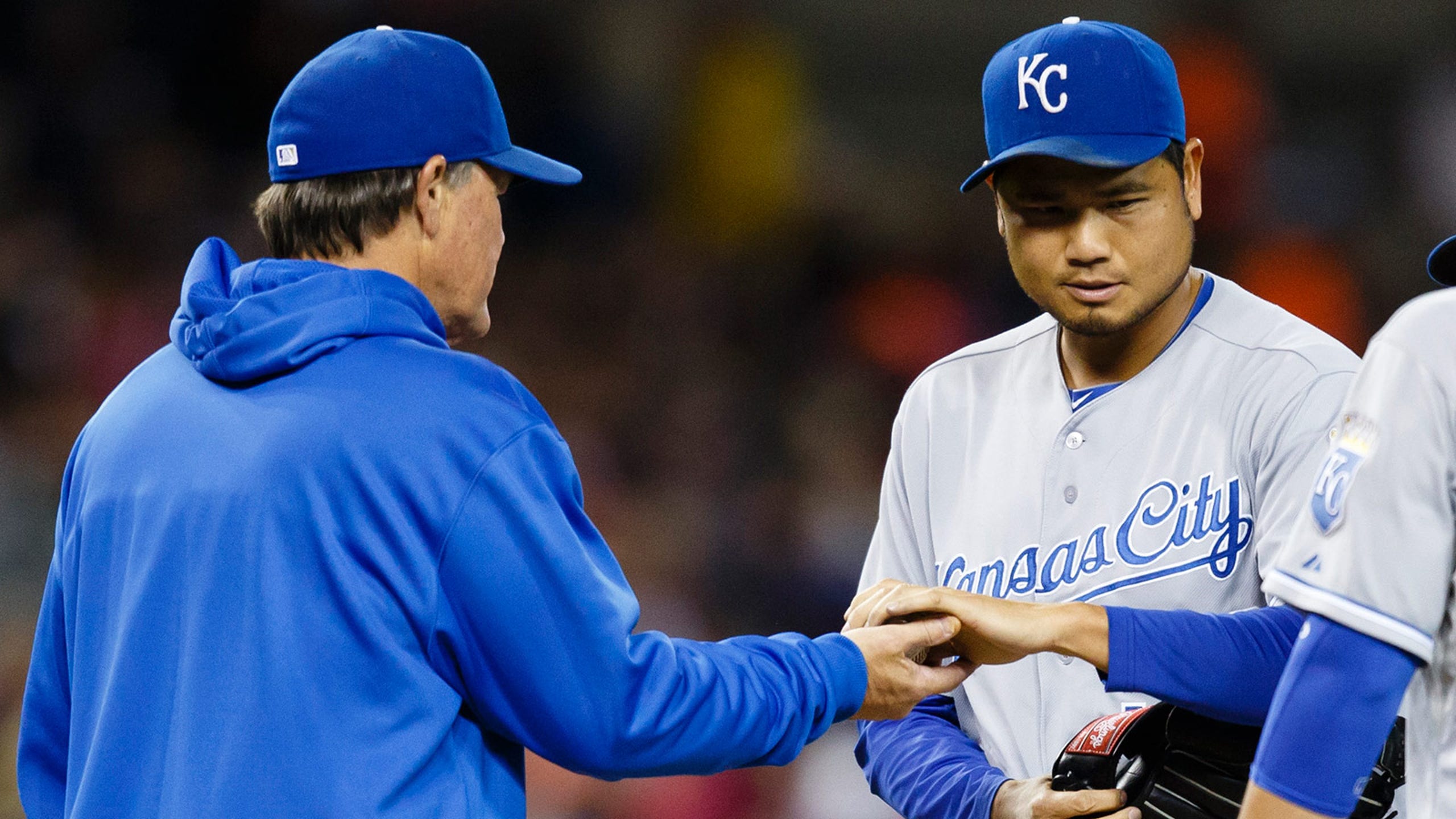 Yost says Chen has spot in rotation all but locked up
BY foxsports • January 31, 2014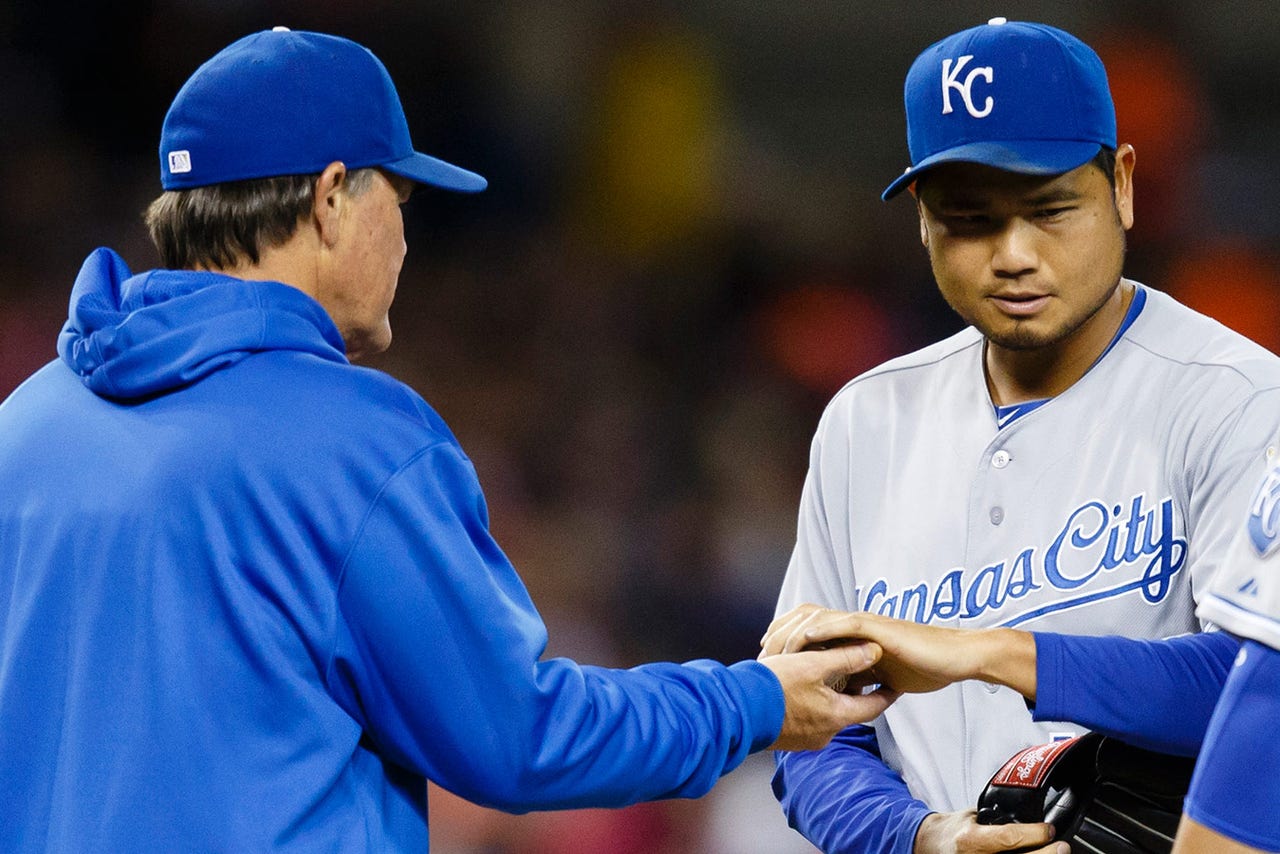 KANSAS CITY, Mo. -- It has been quite a week for left-hander Bruce Chen.
First, Chen re-signed with the Royals on Thursday. On Friday, manager Ned Yost told us that in all probability, Chen has a spot sewed up in the rotation.
"I think we're going into (spring training) with Bruce having one of the five spots," Yost said in between his duties at the Royals' FanFest. "I'm going into it with the mindset that you can't evaluate Bruce in spring training. He's not one of those kind of guys that can go in and compete because he's not a spring training pitcher.
"But once the bell rings, he's been phenomenal for us. He's been as consistent as anyone can be. You know what you're getting with Bruce. You're going to get six or seven really solid innings and he's going to keep you in the game.
"Unless something really dramatically happens between now and then, Bruce will probably have one of those five spots."
That means there will be competition for only one spot in the rotation, which now seems set with the top four being James Shields, Jason Vargas, Jeremy Guthrie, and Chen.
Luke Hochevar, Danny Duffy, Yordano Ventura, Wade Davis, Brad Penny and Kyle Zimmer likely will compete for the final spot in the rotation.
"That's the beauty of spring training," Yost said. "You can lengthen guys out and then see and adjust off of it. When we put Hoch in the bullpen last year, we went from a good bullpen to a phenomenal bullpen. And then when we put Wade Davis in the bullpen, we became a lights out bullpen.
"It's all about what helps us win more ballgames."
You can follow Jeffrey Flanagan on Twitter @jflanagankc or email jeffreyflanagan6@gmail.com.
---