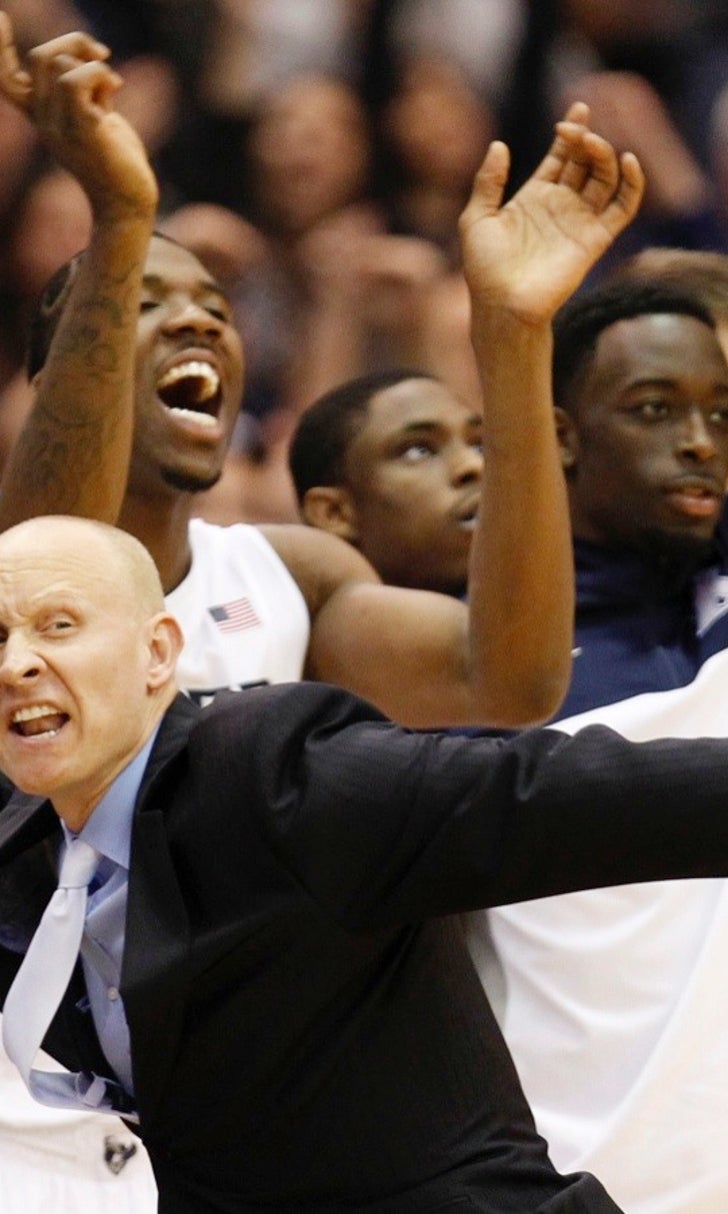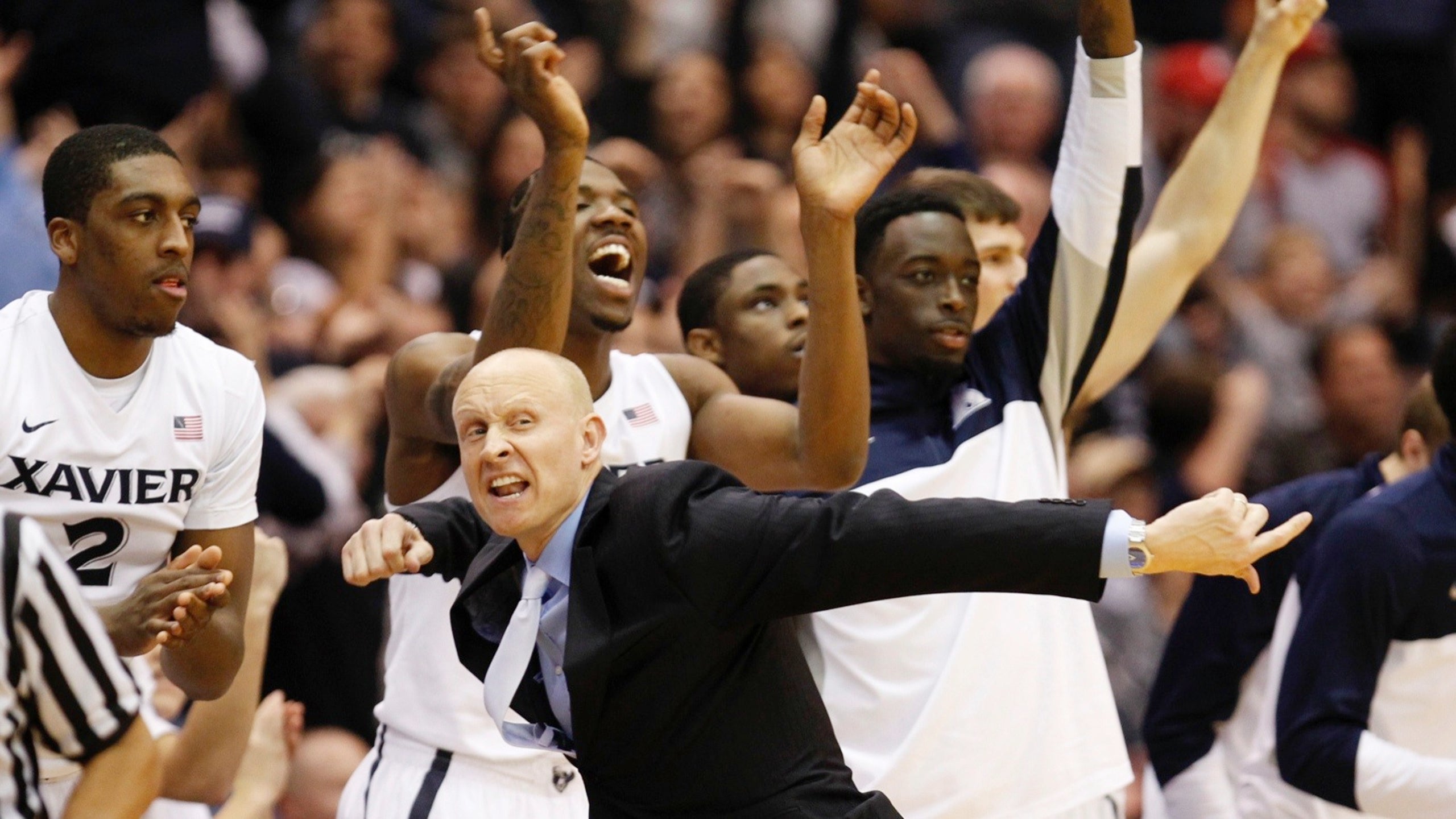 Xavier out-toughs Cincinnati, 64-47
BY foxsports • December 15, 2013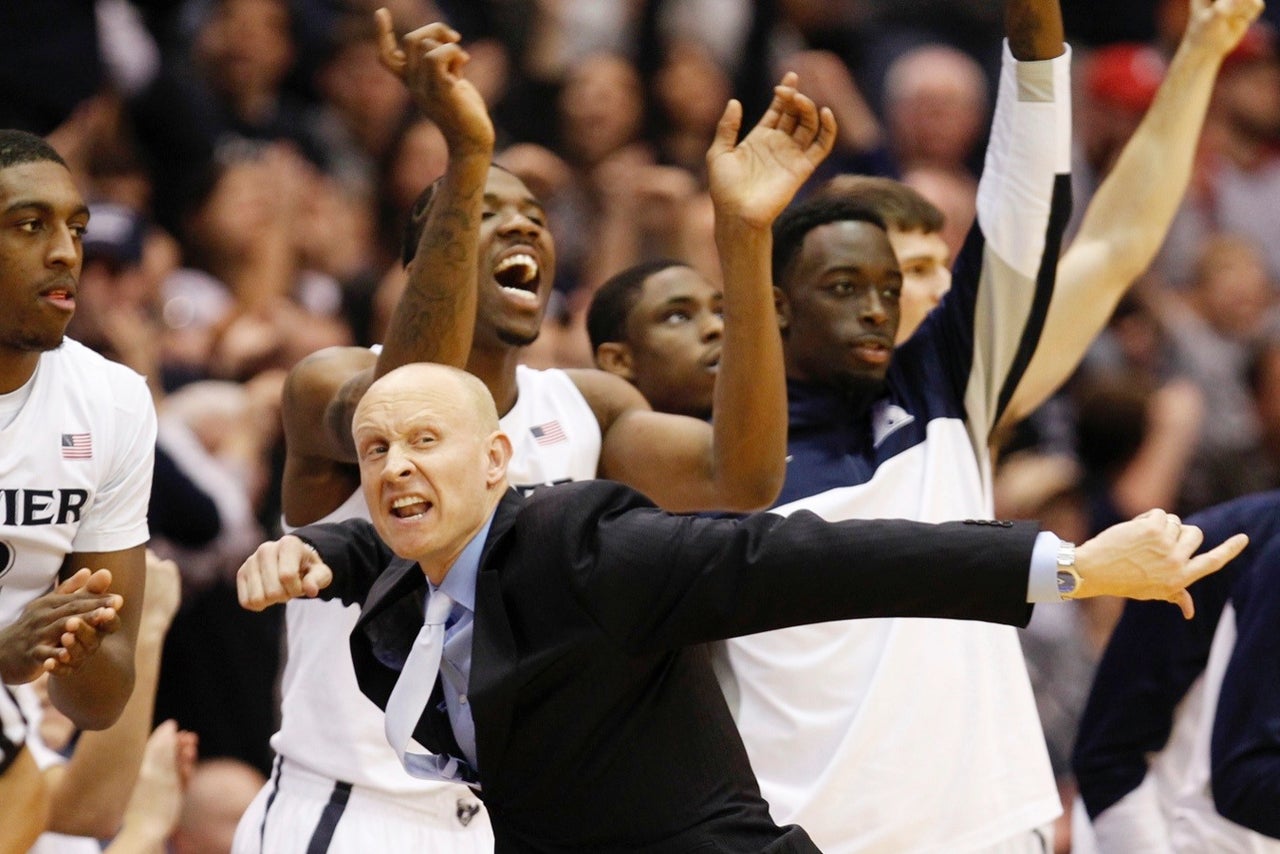 CINCINNATI -- The basketball city of Cincinnati belongs to Xavier, at least for the next year. The Musketeers earned it, beating rival Cincinnati in every conceivable manner Saturday night, 64-47, at US Bank Arena.
This year's edition of the Crosstown Shoo… err, Classic was all Xavier. The Musketeers played the final 13:25 of the first half without their best player and went from leading by three points to a 16-point advantage at halftime. UC made a push in the second half, cutting the deficit to 10 points with 13:24 left to play but never got any closer. That happens when you make one field goal over the next 10 minutes.
It wasn't too hard to figure out for either coach.
"Our kids displayed a lot of grit, a lot of toughness," said Chris Mack of Xavier. "I thought from the opening tip to the end of the game we were the tougher team. That's not always easy to do when you play Cincinnati."
UC's Mick Cronin didn't dispute Mack. He just put it a different way.
"We walked into a street fight with a pink outfit on," said Cronin. "That's the best way I can describe it to you."
Both teams came into the game searching for some answers as to who they are. Xavier discovered some answers, while UC found nothing but more questions.
Xavier committed a season-high 20 turnovers but made a season-high 11 3-pointers to go along with a season-high 16 assists while shooting 56.4 percent overall. Sophomore guard Semaj Christon scored just eight points and fouled out. He had just two assists and four turnovers. If you had told Cronin before the game that would happen he would've had to like his team's chances.
The Bearcats had no chance on this night.
"We're a team," said junior guard Dee Davis. "This team isn't just one player. If somebody goes down then other people have to step up and I think that's what we did."
This was the best Xavier looked since beating Tennessee in its second game of the season. It handled the pressure and emotion of the crowd -- announced at 10,250 -- better than UC did. It handled UC's push to get back into game with poise.
Eight different Musketeers scored in the game -- senior Justin Martin equaled a career-high with 17 points -- and those same eight players all had at least one assist. Eight different players also all had at least one rebound as Xavier dominated that area 33-20.
That's the fewest rebounds UC has had in a game this season by seven. The 47 points are the fewest of the season for the Bearcats. They shot made just 14 of 42 field goals, both also season low totals. UC's offense this year will be a constant search for someone else to provide scoring besides Sean Kilpatrick, but offense wasn't at the heart of UC's problems against Xavier.
"Winning teams hang their hats on defense, period," said Cronin. "You don't defend, you're not going to win."
Kilpatrick had 17 points but committed four turnovers. He had just three points until scoring seven in the final 43 seconds of the first half to cut what had been as much as a 21-point lead for Xavier to 16 points, 41-25.
Six different Xavier players made 3-pointers, including three by Martin and two each by Christon, Brandon Randolph and James Farr.
"Right now defense is our problem. It's inexcusable," said Cronin. "We're not tough enough on the defensive end. We're not tough enough on the backboard, we're not tough enough on the defensive end, we're not tough enough to give the ball to the open man when teams do whatever they're doing defensively against us.
"Really anything that involves toughness right now is a big problem for our team… We need to do a whole lot of soul searching about who we are and what we're going to be."
The teams have split the last four games in the series. Those games have been decided by an average of 18.8 points, so at the end of each game the losing team has had to ask itself the same questions asked by Cronin and his team Saturday night.
Two years ago, after Xavier beat UC by 23 points in the infamous fight-marred game at Cintas Center, the Bearcats responded by winning their next seven in a row and 10 of their next 11 games, including a 5-1 start in the Big East. Xavier lost five of its next six games. Both teams not only made the NCAA tournament that season but they both went the Sweet 16.
Xavier certainly looks farther along that path at this point. It found a lot of answers about itself Saturday, while UC only found more questions.
---