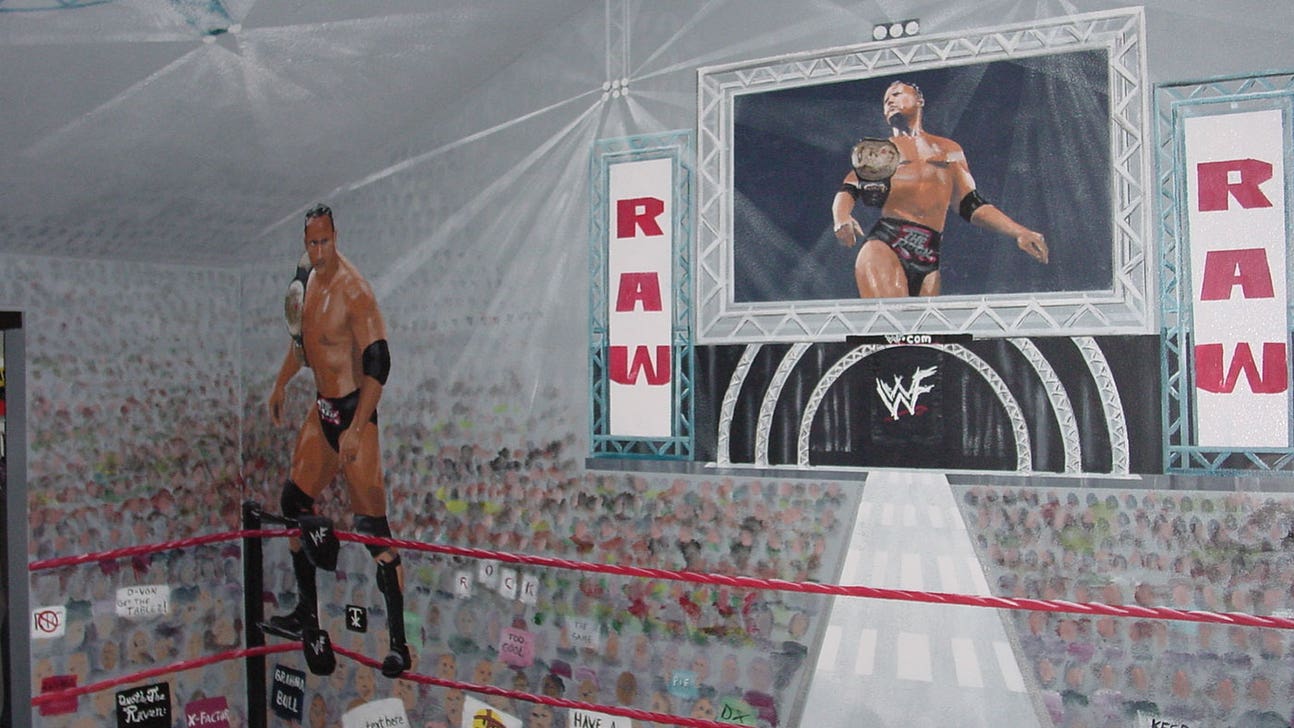 Wrestling fan's bedroom looks like set of 'Monday Night Raw'
Published
Mar. 13, 2014 5:09 p.m. ET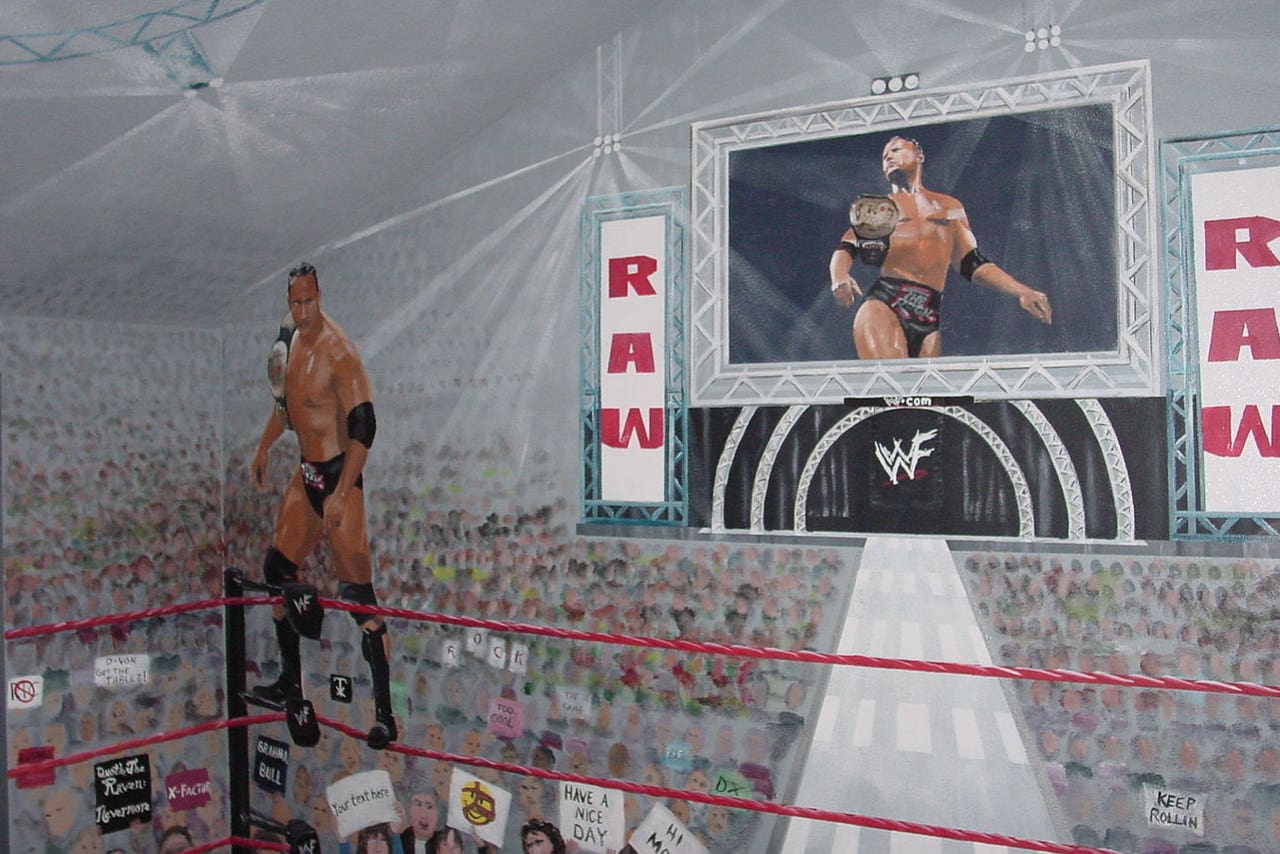 If you're a wrestling fan, you won't see something this impressive for a long, long time.
From the "Titantron" to announcers at ringside to the crowd filled with people holding signs, no detail was left out.
The poster explained how the room came to be.
"My mother is a muralist, so every wall in my childhood home was being painted and re-painted all the time. My brother and I shared a room and got to pick what we wanted and we came up with the idea of a wrestling room, so my mother painted every wall to make it look like the room was the middle of the ring inside a packed arena. I thought I'd share it for those who would appreciate it!"
Check out all the pics here.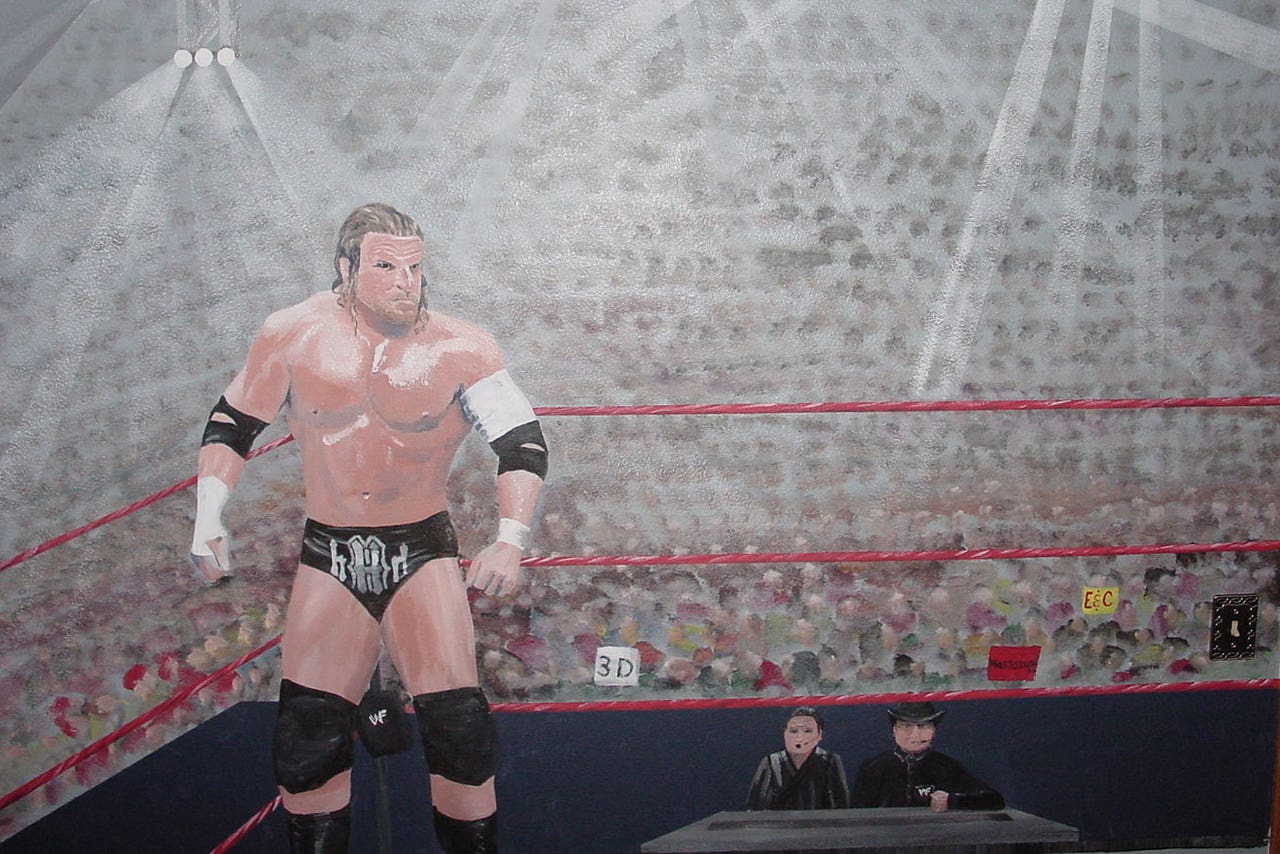 ---