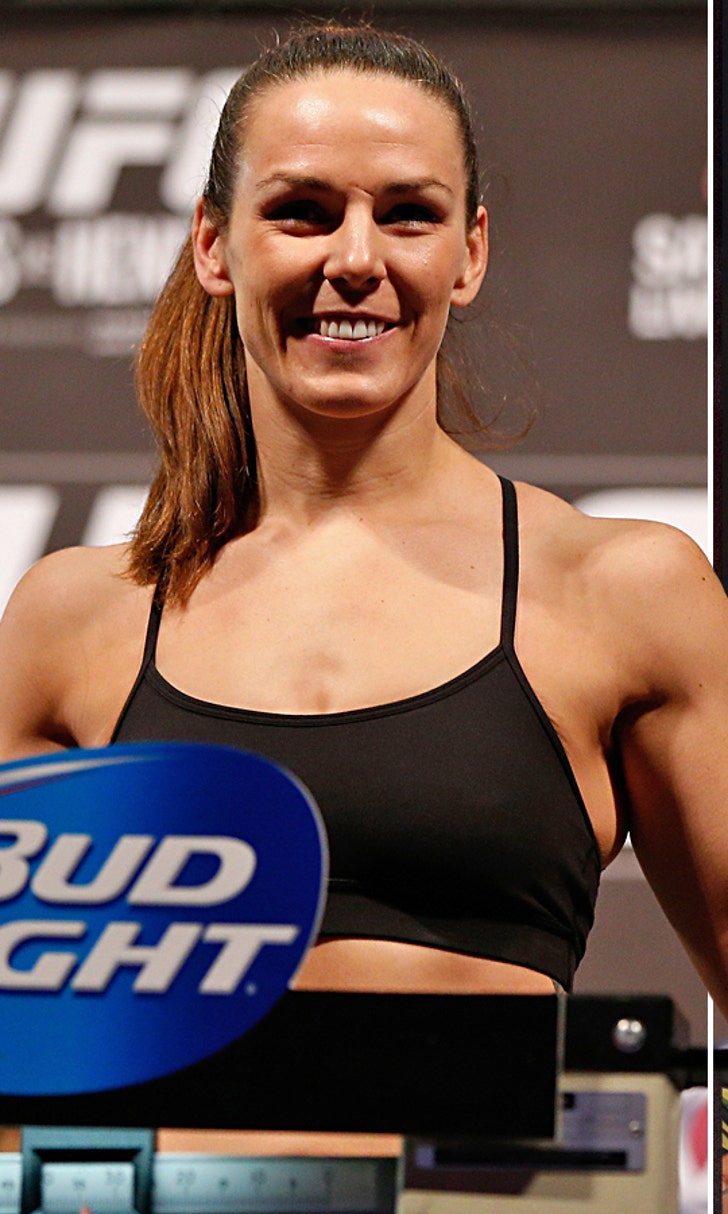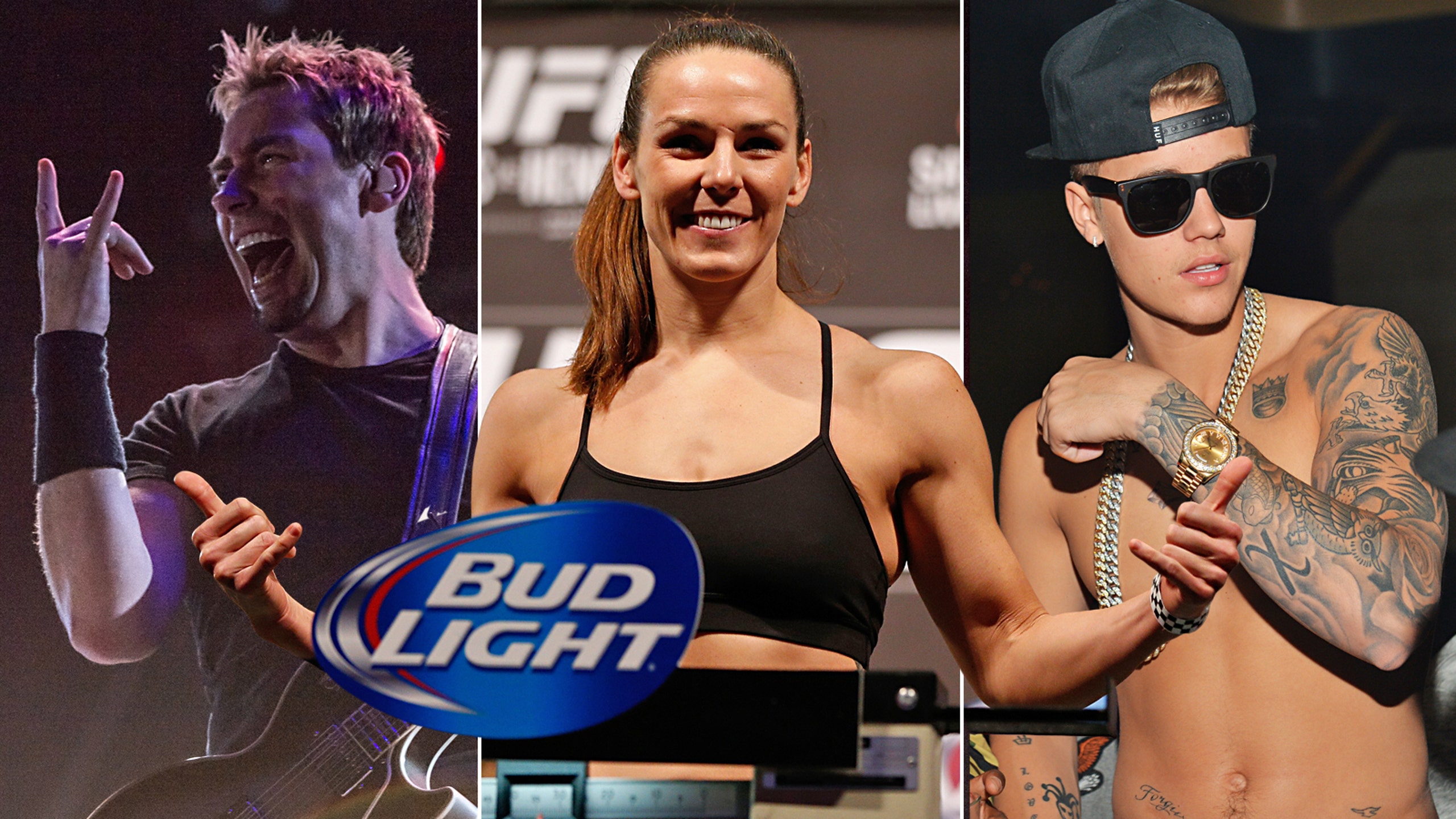 Would Alexis Davis actually walk out to Nickelback or Justin Bieber?
BY Damon Martin • February 21, 2014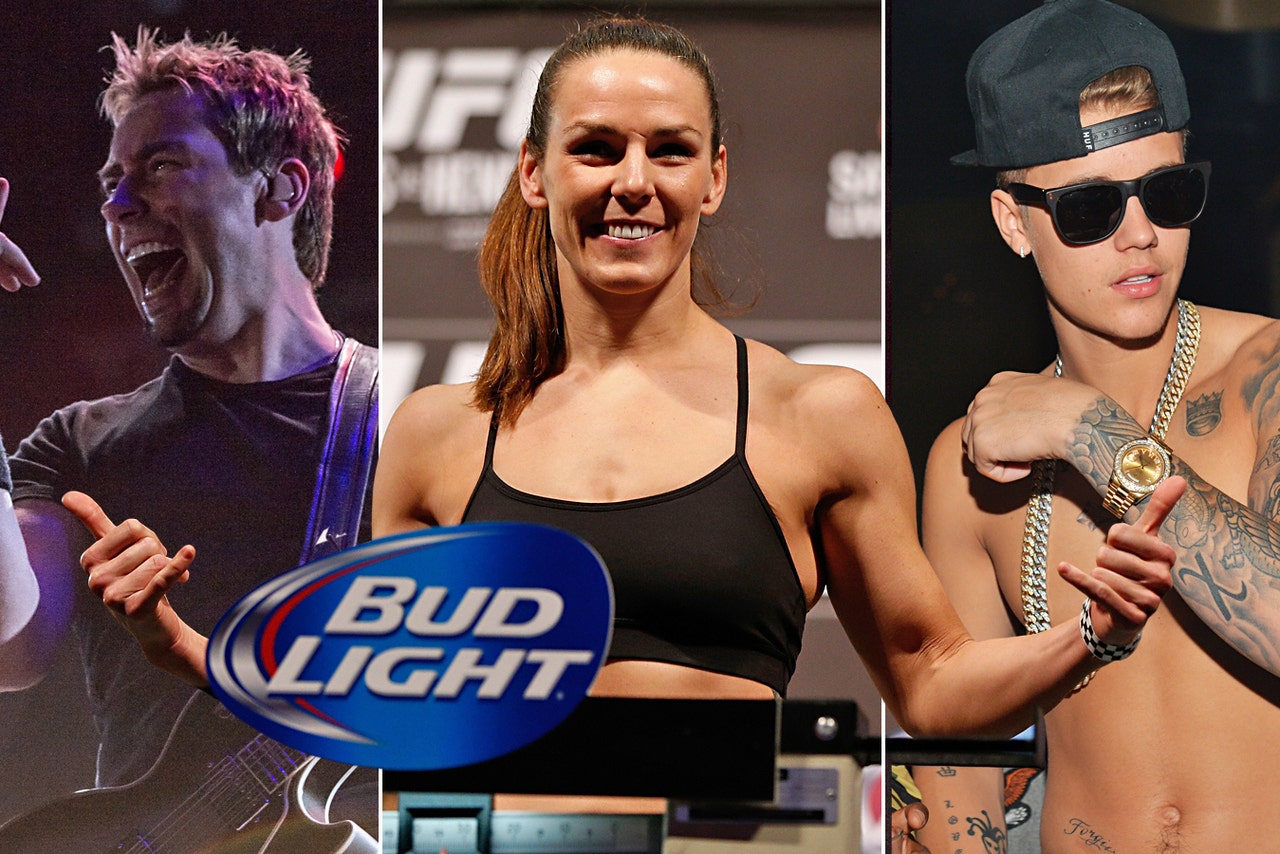 Canada has gifted America with so much over the years.
Hockey, peanut butter, poutine and even Trivial Pursuit.  Canada is also responsible for giving the world some of the best mixed martial artists including Georges St-Pierre and UFC 170 fighter Alexis Davis.  It's a proud culture in the land up north, and the old adage about Canadians is almost universally true - they really are the nicest people in the world.
Unfortunately, Canada is also responsible for spawning Justin Bieber and Nickelback and no matter how hard we try to get rid of them, they both just keep churning out new albums that somehow climb to the top of the charts. 
Davis, who fights Jessica Eye in the featured bout of the UFC 170 prelims this weekend on FOX Sports 1, picks her walkout music based on her particular mood leading to the fight.  For her bout against Liz Carmouche last November she went with Grammy award winner Lorde and her hit song 'Royals'.
She was a bit surprised to find out that a fighter did once upon a time choose to walk out to Justin Bieber when heading to the Octagon.
(Ulysses Gomez walks out to a Justin Bieber song at UFC on FOX 4 before being promptly KO'd)

"They were just trying to mess with somebody on that," Davis said with a laugh when talking about Bieber's walk out song value.
Davis is a good sport when hearing that she does come from the land that also produced Bieber and Nickelback, but don't push too hard or you might just get stuck hearing about how you remind me of what I really am.
"One fight I'm going to do that just for you -€" Nickelback," Davis said with a laugh.  "Next time I'll come out to some Justin Bieber."
Luckily, Davis is a comedian as well as a fighter because she seems to be joking about her affinity to walk out to either Canadian export on her way to the Octagon.  At least let's all hope she's joking about it. 
Her walk out song selection for the upcoming fight still hasn't been decided although she may go back to Lorde again, or she might opt for something a little bit different.
"Every time I hear the radio I think 'that might be a good walk out song' but it just depends on my mood that day what I'm going to pick. I don't hear too many people come out to Tool, that would be kind of awesome," Davis said.
Interesting fact - Maynard James Keenan, the lead singer of Tool, is a regular practitioner of Brazilian Jiu-Jitsu and has worked with grappling legends like Rickson and Royler Gracie over the years.  Another interesting fact, Tool will always be a better choice than Nickelback or Bieber and chances are the majority of Canadians would probably agree with that. 
---