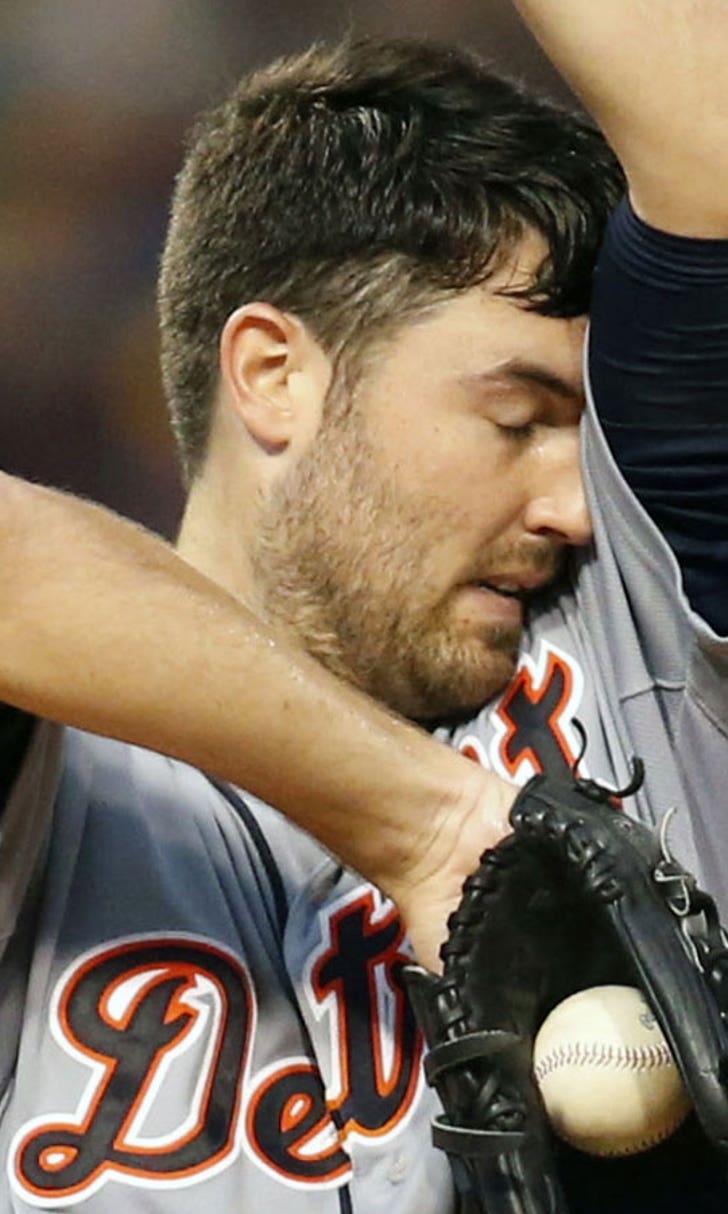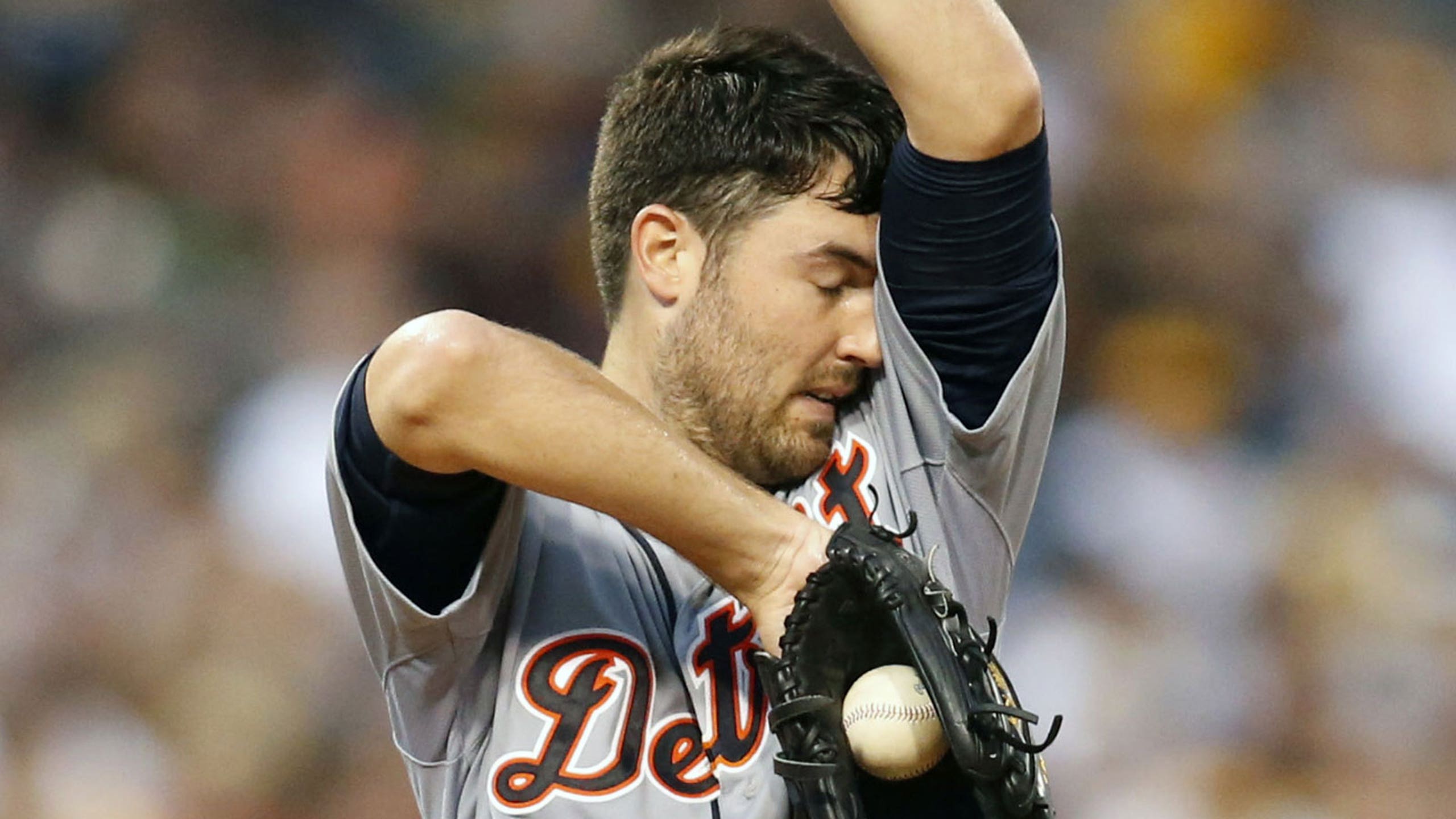 Worn-out Tigers bullpen relies on rookie starters
BY foxsports • August 13, 2014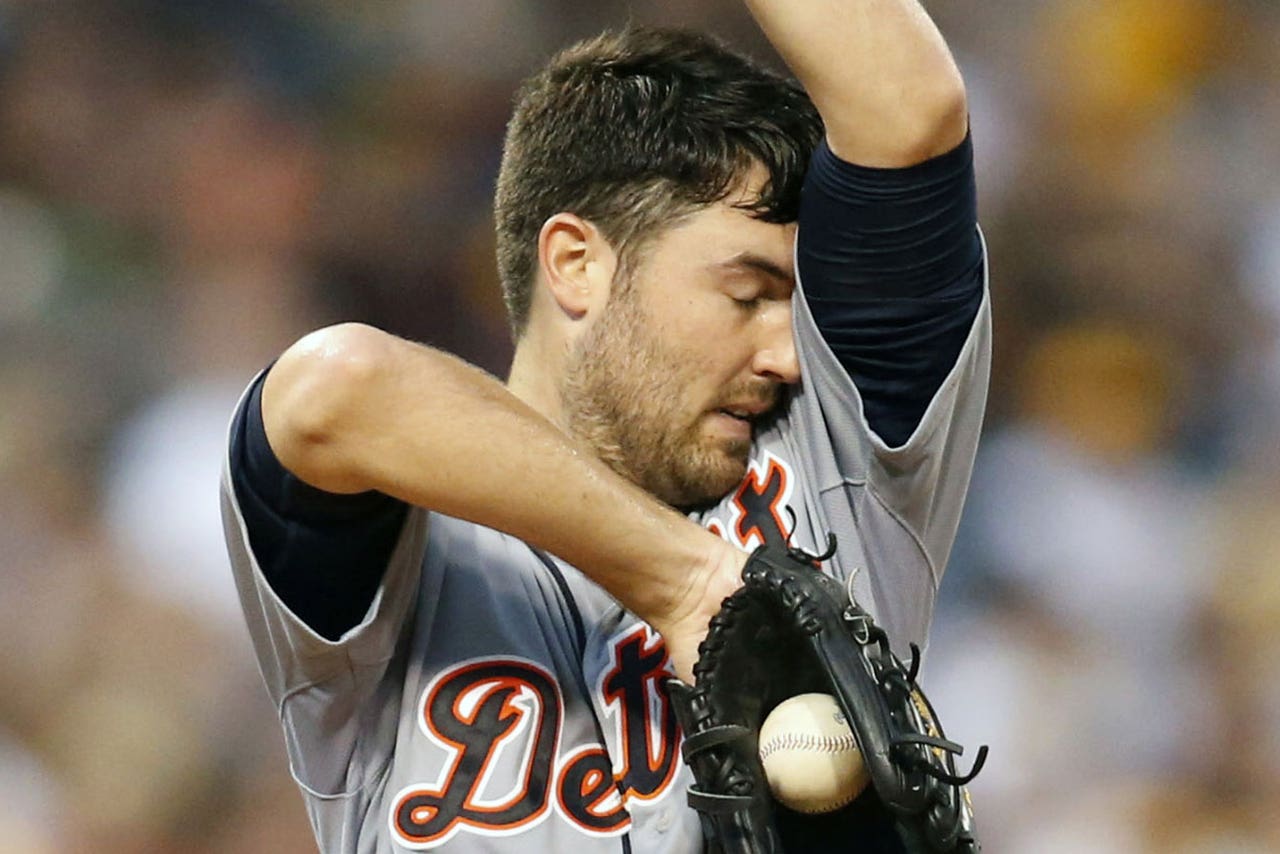 It's been quite a week for the Detroit Tigers and their pitchers.
Starter Anibal Sanchez (pectoral strain) and newly acquired reliever Joakim Soria (left oblique strain) were placed on the disabled list. Detroit played a 19-inning game against the Toronto Blue Jays on Sunday, forcing the Tigers to rotate in eight pitchers unexpectedly. And after allowing five runs in the first inning Monday, Justin Verlander exited a game against the Pittsburgh Pirates because of right-shoulder soreness.
In short, Detroit lost two good starters and one solid reliever over the past three days and fought through a 6 1/2 hour game -- which left its bullpen exhausted and struggling to pick up the slack.
The last few days have been a perfect storm of hitches on the hill, all of which left the Tigers no choice but to scramble to call up extra arms from the minors. Up came Robbie Ray from Triple-A Toledo and Buck Farmer from Double-A Erie, and they were slated to pitch Tuesday and Wednesday, respectively.
While it's an opportunity for two rookies with little to no major-league experience, it's also a sizable risk for the Tigers in the midst of a push to the playoffs.
Luckily for the Tigers, the first part of this two-day gamble has largely worked out. Although the Pirates defeated Detroit 4-2 Monday night, the game wasn't won or lost on Ray's pitching.
In his first major-league start since May 22, Ray pitched five-plus innings, allowing four runs on six hits. He also had six strikeouts and two walks.
The larger issue Tuesday night was the offensive effort, with the Tigers' bats turning out only seven hits.
Ray, who arrived in Detroit in December 2013 as part of the trade which sent Doug Fister to the Nationals, went 7-5 with a 3.72 ERA over 18 starts in Toledo this season. Playing with the Tigers during four appearances earlier this year, he went 1-1 over three starts with a 4.70 ERA and nine strikeouts.
Buck Farmer, a young right-hander who has made only two starts above the Single-A level, will try to follow suit Wednesday as he makes his major-league debut against the Pirates at Comerica Park. It's quite the rapid rise to fame for Farmer, who was called up to Double-A Erie from the West Michigan Whitecaps on July 29, going 1-0 with a 3.00 ERA in two starts before making his latest jump to the majors.
Farmer nabbed the starting slot Wednesday after the Tigers moved Ray up to pitch Tuesday's game. Ray had originally been slated to start Wednesday, but was moved forward since Rick Porcello -- Tuesday's original starter -- was forced into action Sunday.
The Tigers did get some good news Tuesday. An MRI on Verlander's shoulder showed no structural damage, although some inflammation might force him to miss his next scheduled start, Sunday vs. the Seattle Mariners. Ray would likely start in Verlander's place.
For more like this, visit Detroit Fan Favorites.
---