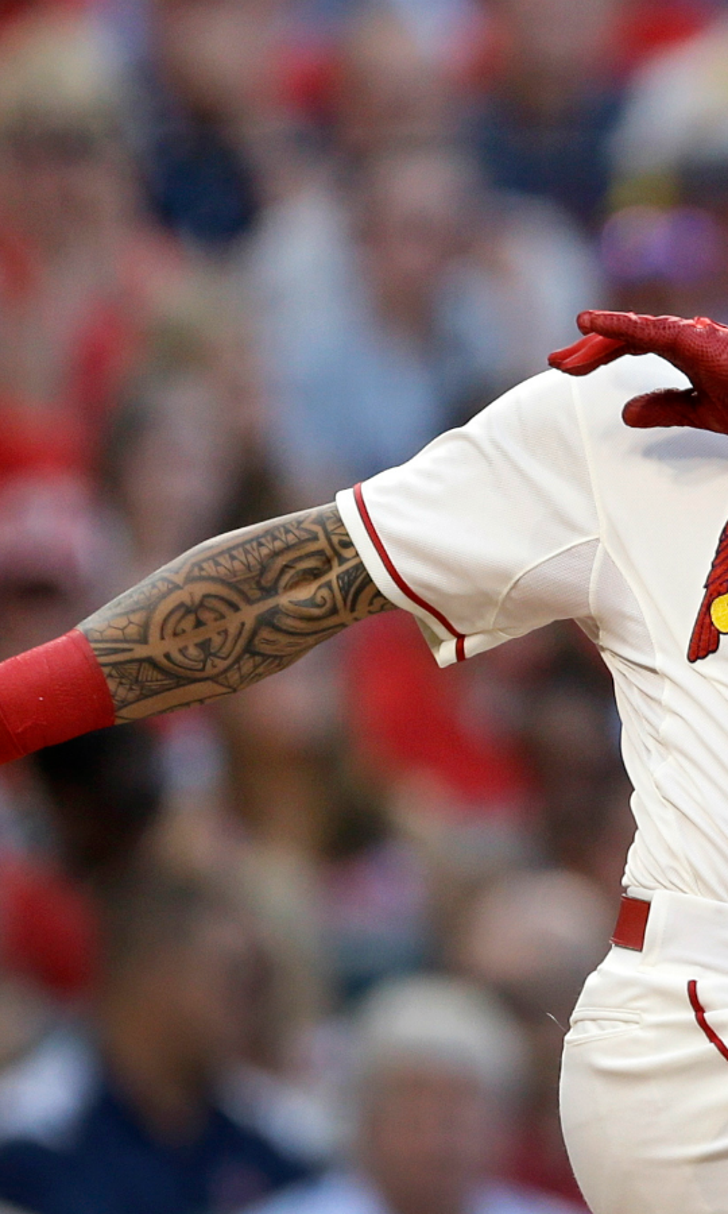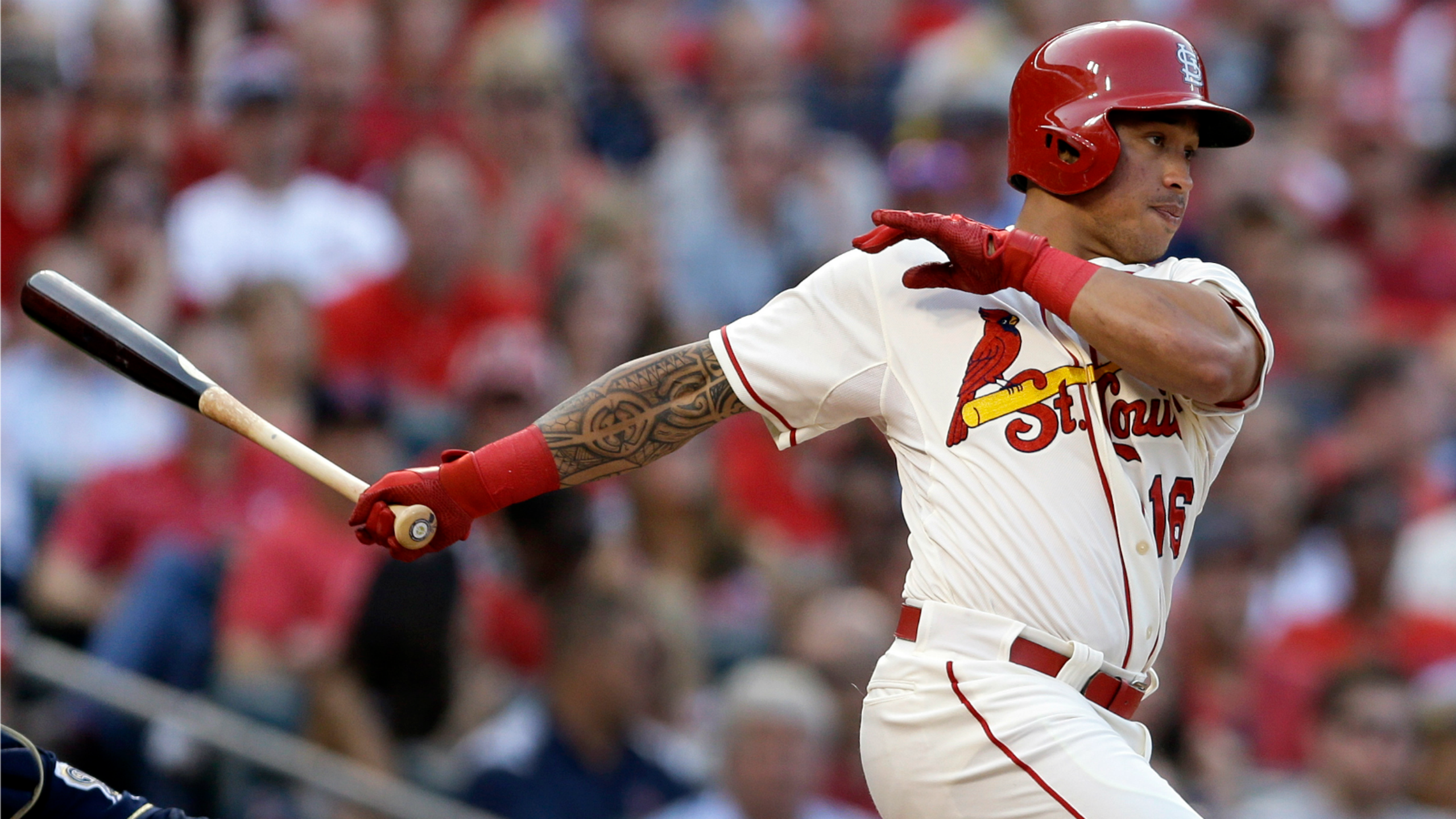 Wong busts out of slump to lead Cards past Brewers
BY foxsports • August 2, 2014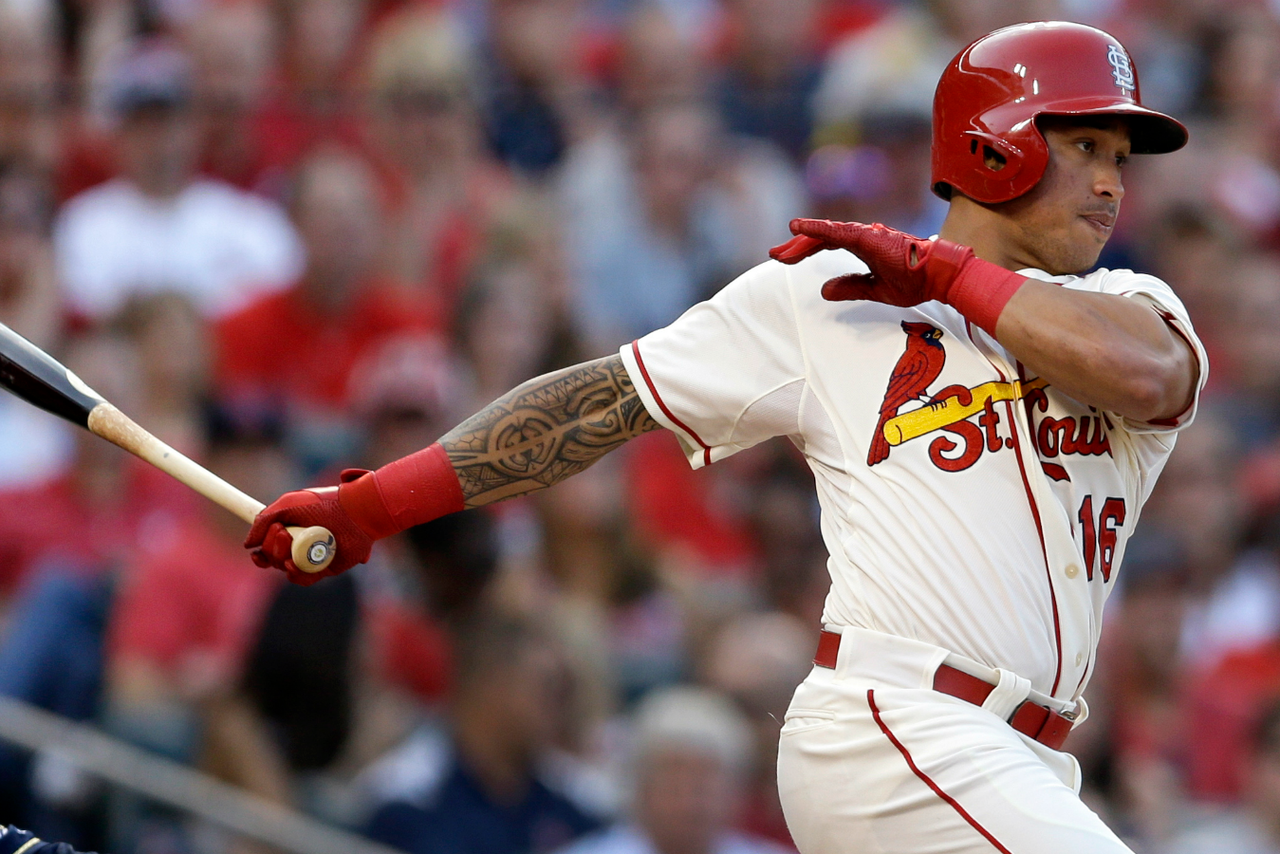 ST. LOUIS -- After striking out three times Friday, Kolten Wong almost found himself on the bench Saturday night.
But manager Mike Matheny decided to stick with the rookie second baseman.
He was glad he did.
Wong homered, doubled and hit a key two-run single to lead the Cardinals to a 9-7 victory over the first-place Brewers at Busch Stadium.
"That worked out all right for us," Matheny said. "He had a great night."
Matheny said before the game that he suspected Wong could use a day off but knew one is coming Monday. Plus, Wong had gone 2 for 3 against Brewers starter Kyle Lohse, which certainly wasn't a reason in itself to keep him in the lineup but was enough for Matheny to believe it might provide Wong a needed boost of confidence.
Give the skipper credit, and give Wong even more for figuring out he needed to change his approach after Friday, his third three-strikeout game out of the past eight.
"I knew the reason why I was striking out as soon as the game finished yesterday," Wong said. "I was swinging way too hard, trying to do way too much. It showed today when I made that adjustment."
The three-hit game lifted his average to .286 since returning from the disabled list in early July. He hit five homers in his first seven games but then struck out three times in three of his first eight games after the break.
"I'm still learning how not to try to do too much," he said. "I need to continue to have a decent swing and not try to demolish the ball. I could feel it in my swings (Friday) that I'm swinging through balls that I know I should be hitting. I struck out on two pitches that were right there and I swung right through them. After sitting down and looking back at how it all went, that was the only reason."
Watch the Cardinals Live pregame and postgame shows before and after every St. Louis Cardinals game on FOX Sports Midwest.
3 UP
-- Justin Masterson. In his first start with his new team, Masterson was good enough to secure his first win in the NL. He made it through six innings, giving up five runs on seven hits. He walked three and two resulted in runs, but when he was throwing his sinker for strikes, it was working. Fourteen outs came via grounders, the other four by strikeout.
Almost as impressive was his offense. Masterson singled and scored his first big-league run in the Cardinals' five-run second and, on the first pitch of his second at-bat, put down a successful sacrifice bunt.  
-- Pat Neshek. The All-Star right-hander added another three-up, three-down inning to one of the most dominant seasons of any reliever this season. Called on with a two-run lead in the eighth, he struck out All-Star Jonathan Lucroy and Rickie Weeks and retired Lyle Overbay on a soft pop to second. In 44 1/3 innings, Neshek has struck out 45 while giving up just 21 hits and four runs (0.81 ERA). He won't settle for a minor-league deal for 2015.
-- Battle of best buds. Shelby Miller was teary-eyed the other day when talking about Joe Kelly being traded to the Red Sox. And why not? The two were in each other's weddings last offseason, lockered beside each other at Busch Stadium and have been as close as brothers since they met in the minors after being drafted in 2009.
On Saturday, Miller learned that he will start opposite his best buddy Wednesday night at Busch Stadium. In an interview with Jim Hayes shown on the FOX Sports Midwest pregame show, Miller said the start would carry no extra significance. "Every start is important," he said.
Pressed a bit by Hayes, Miller offered enough of a smile that made you know this will not be like any other start.
3 DOWN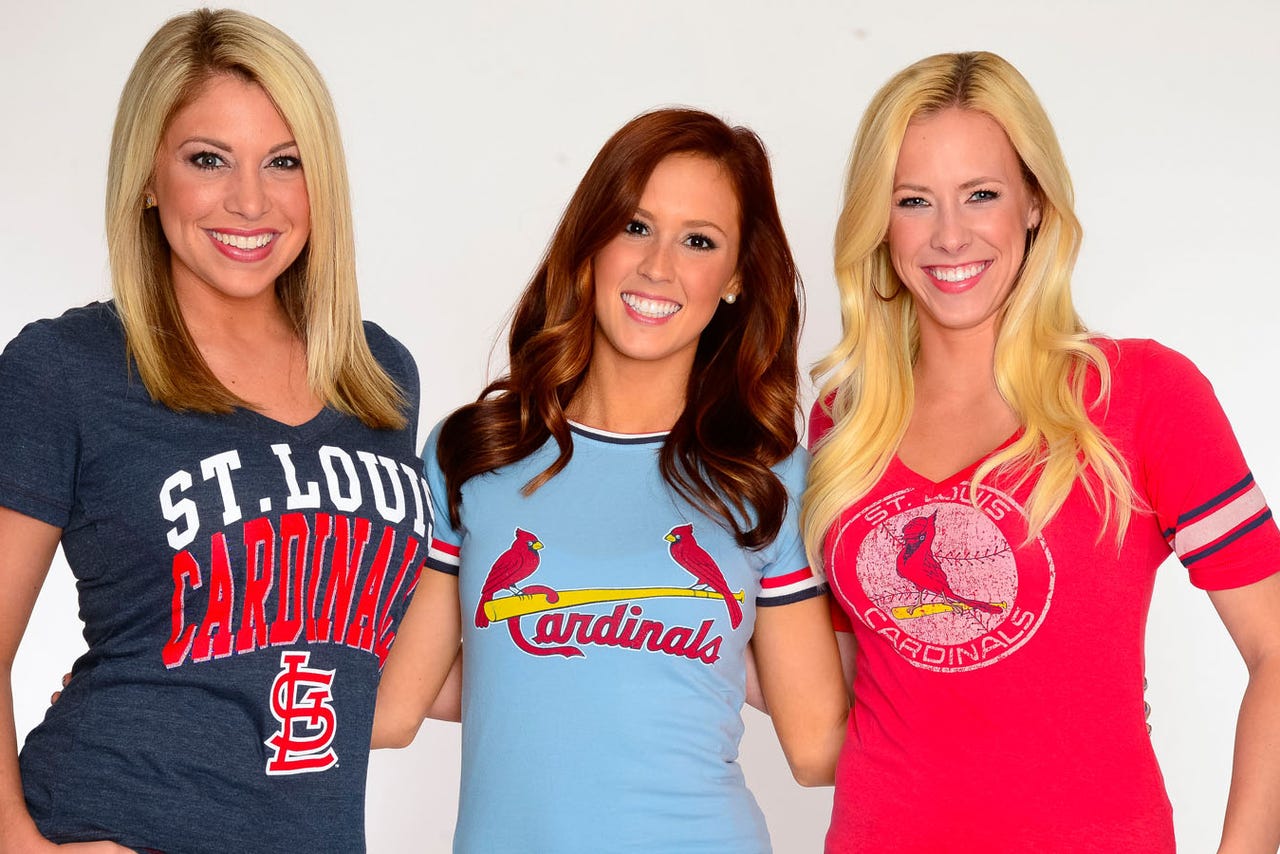 FOX SPORTS MIDWEST GIRLS: Read their bios, check out their upcoming appearances and view their photo galleries and videos.
-- Stopping Aramis Ramirez. Kevin Siegrist gave up two runs in the seventh but he was able to do what neither Masterson nor Adam Wainwright managed Friday: He retired Ramirez, the ultimate Cardinal nemesis. Against Masterson, Ramirez banged out three hits as he did against Wainwright, though Masterson was able to keep him from hitting a home run. Ramirez is 6 for 9 with three RBI in the series and 15 for 33 against the Cardinals this season.
-- Running on contact. Twice with runners on third base in the fifth inning, a Cardinals batter hit a grounder to third and the runner immediately took off for home. Neither time did the runner appear to have much of a chance to score, and both times he was an easy out. Considering the Cardinals put six runners on in the inning, they could have scored more than twice if the running-on-contact play had not been on.
"Putting pressure on the defense," Matheny said. "They have to make a couple of good plays. If he has to go two steps to his left or his right, they're not going to have enough time to get us at the plate, so we're taking a chance there."
-- Matheny's intensity. He said he heard from the league office Saturday after expressing his frustration with the replay system in his Friday night postgame presser. Was he offered clarity? "Clarity that I need to be a little more quiet about stuff like this, that's about it," he said.
Matheny repeated that he believes in the replay process but doesn't like how it has affected his job. He believes replay has removed the emotion that goes into disputing an umpire's call. Matheny said his players need to know that he has their back, and defending them with umpires is key to that.
"If they don't see the people in leadership position doing something to defend them, we're going to lose this bench and this clubhouse," Matheny said.
In the new system, a manager typically approaches the umpire who made the call and then awkwardly waits for a signal from the dugout on whether to challenge. It's hardly the in-your-face debates for which the likes of Earl Weaver and Bobby Cox were famous.
"I feel like I should bring some tea when I go out," Matheny said. "It's extremely cordial. 'What did you see?' 'I don't know.' 'Let's go ask the other guy.' It's bizarre."
You can follow Stan McNeal on Twitter @StanMcNeal or email him at stanmcneal@gmail.com.
---