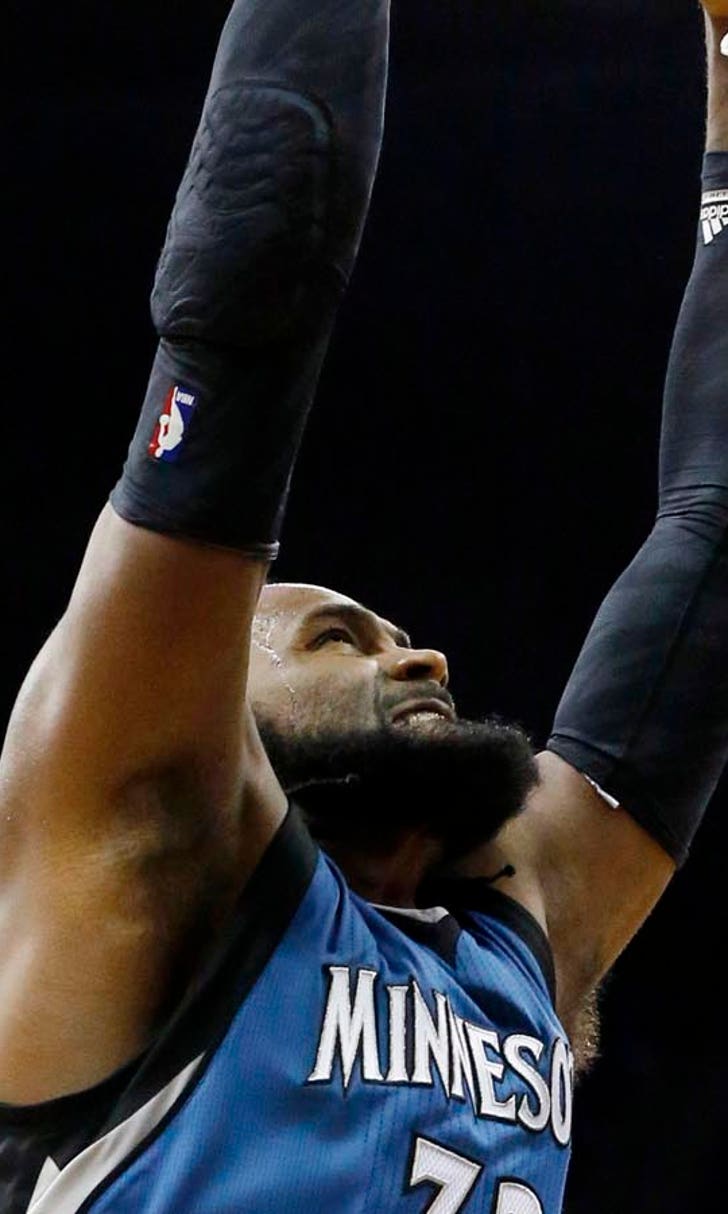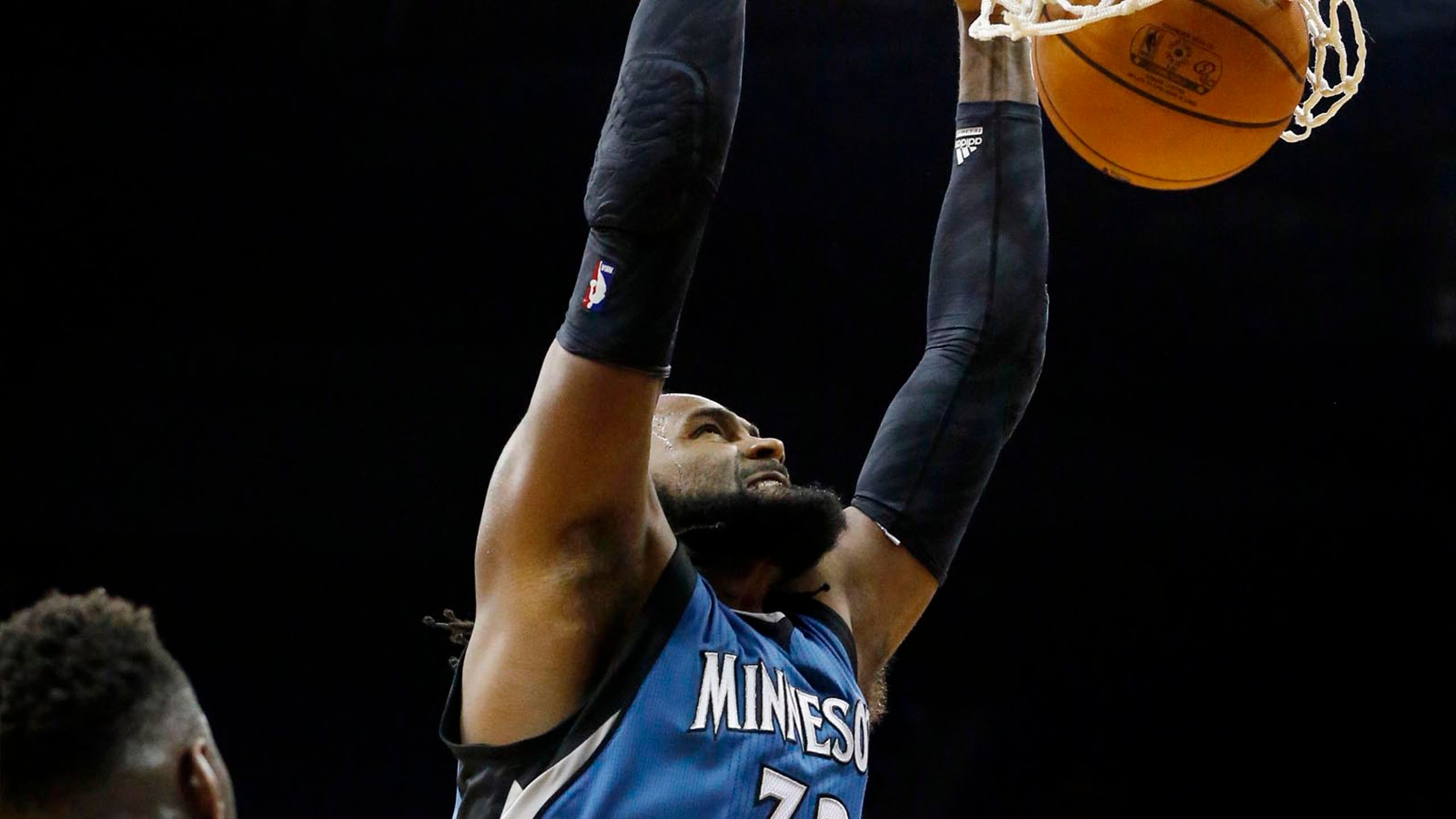 Wolves' Turiaf scheduled for surgery on right hip
BY foxsports • December 14, 2014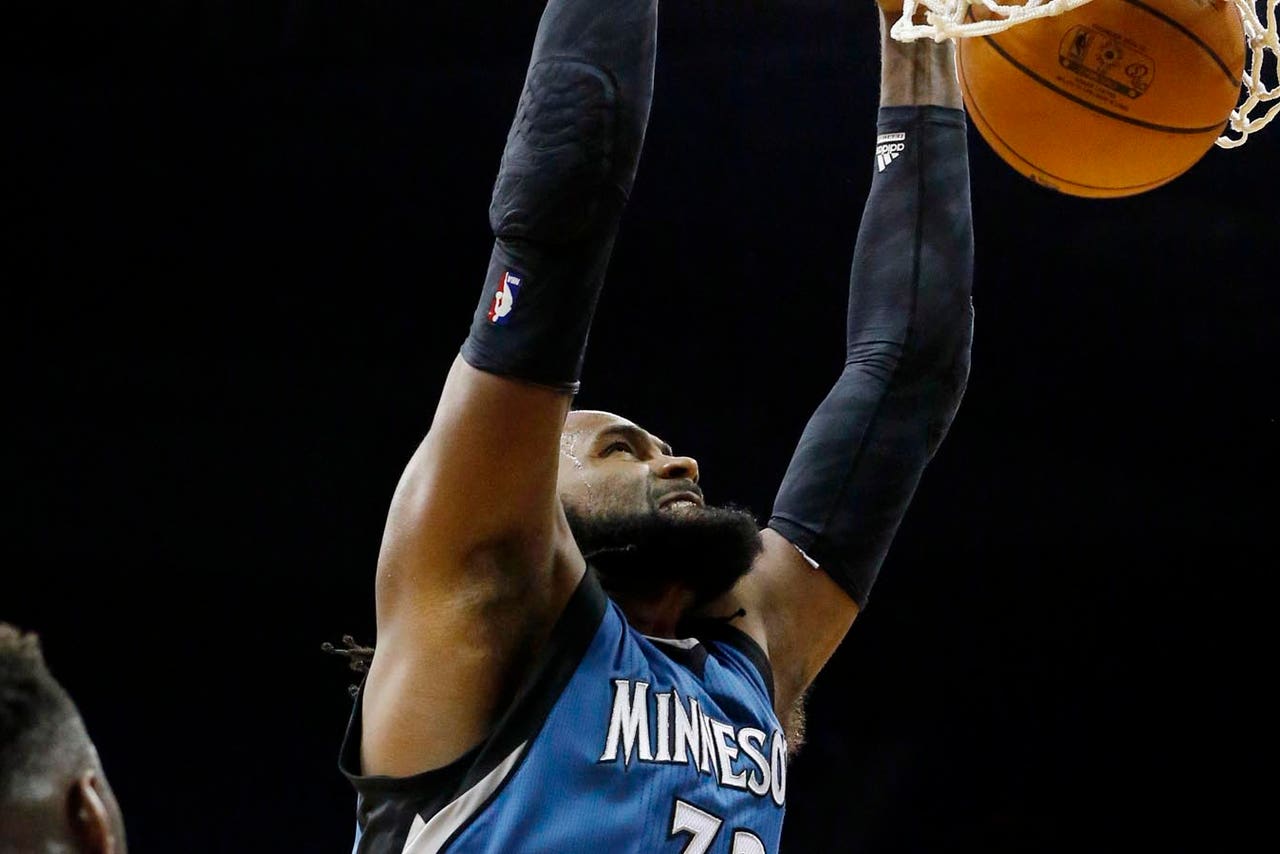 MINNEAPOLIS -- The Timberwolves' already-dire health situation continues to take crushing blows. The latest suckerpunch: one of their key reserves may be out for the year.
The team announced before Sunday's game against Los Angeles that backup center Ronny Turiaf will undergo an arthroscopic procedure on his right hip Tuesday. The 2013 free-agent signee has appeared in just two games this season and will be out indefinitely.
Add that to starting five-man Nikola Pekovic's prolonged absence due to ankle and wrist issues, and injuries to two other starters and backup point guard Mo Williams, and Minnesota's injury conundrum continues to balloon.
"He's been trying the last few weeks, he's gone through some different situations to try to rehab that," coach and president of basketball operations Flip Saunders said of Turiaf. "We came to the conclusion that he's going to have surgery."
Saunders didn't offer a timetable, but did say it's at least going to be "a while, if not the season," before Turiaf returns.
Turiaf flew Sunday to New York, where Dr. Bryan Kelly will operate Tuesday at the Hospital for Special Surgery. The 31-year-old, 10th-year veteran has a pre-surgery appointment Monday in New York, and a timetable for his return will be issued following the operation.
Including Turiaf, four Wolves players have missed 13 or more games. Three of them -- Pekovic (13 games), shooting guard Kevin Martin (13) and point guard Ricky Rubio (17) -- were opening-day starters for a team short on experience after the Kevin Love trade this past summer. With Pekovic and Turiaf out, second-year big Gorgui Dieng is the only true center on the roster. Williams has missed the past five games with back spasms, leaving 19-year-old rookie Zach LaVine as the only point guard on the roster.
Six-foot-8 forward Robbie Hummel and roster-exemption pickup Jeff Adrien have filled in behind Dieng. Until Pekovic gets back, they'll continue to comprise the Wolves' patchwork frontcourt.
Adrien is under contract via an NBA-granted hardship that allows a team to carry 16 players on its roster. If the problems continue, Minnesota could apply for a second hardship to add another healthy player.
It's not Turiaf's first brush with injury since signing a two-year, $3.2 million deal two summers ago. He missed 51 games last season with an elbow contusion and a bruised knee.
In seven seasons including 2014-15, Turiaf has missed at least 17 games. He'll become an unrestricted free agent after this season.
Follow Phil Ervin on Twitter
---