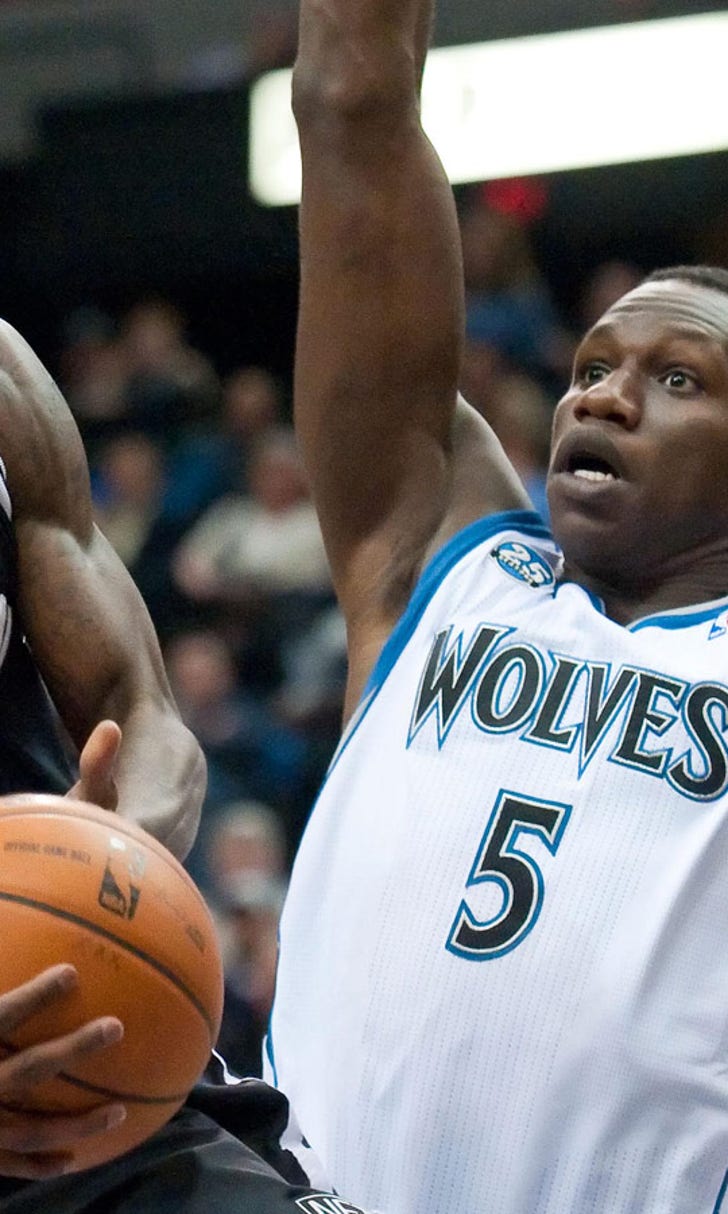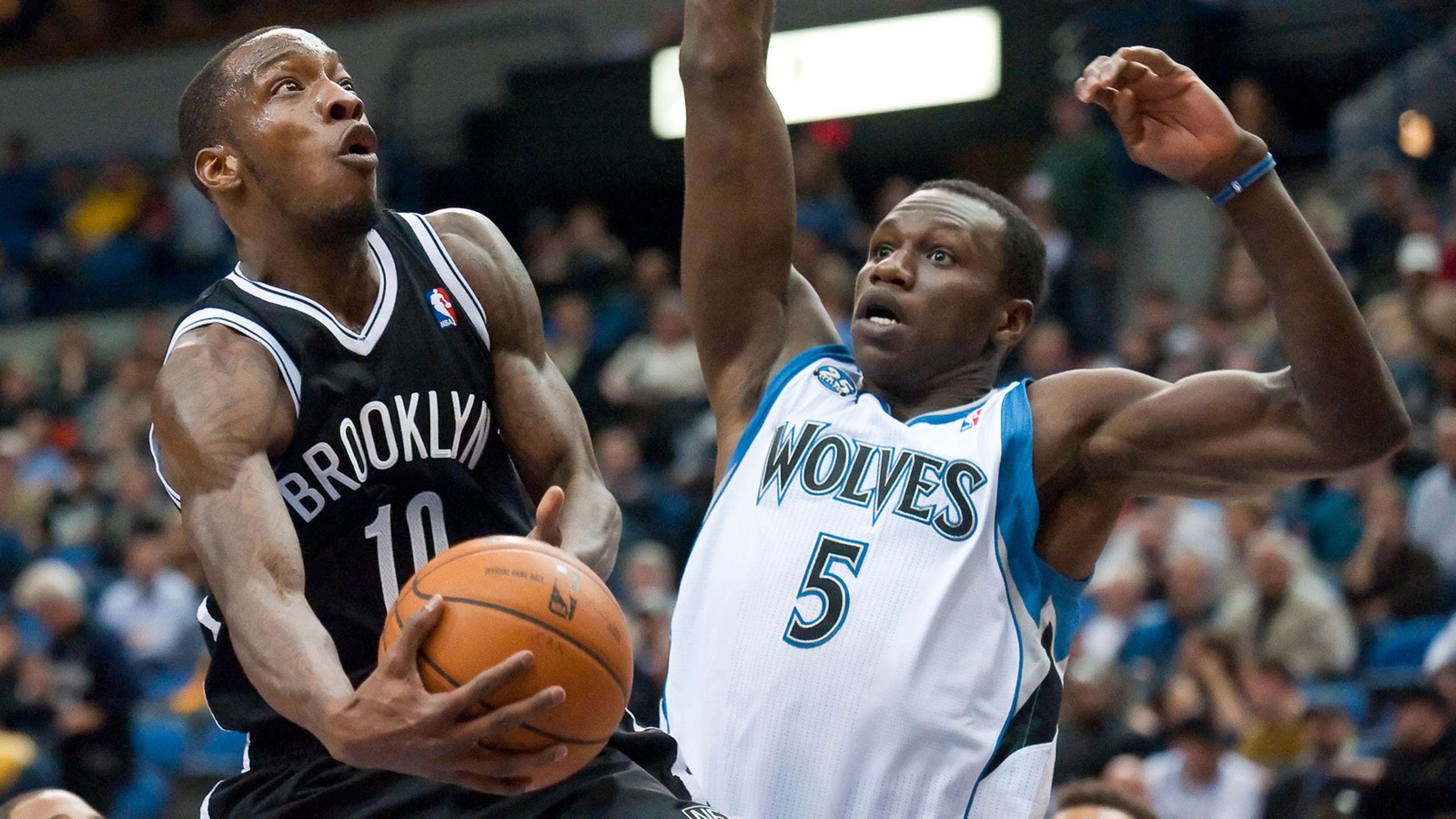 Wolves Tuesday: For Dieng, the time is now
BY foxsports • March 18, 2014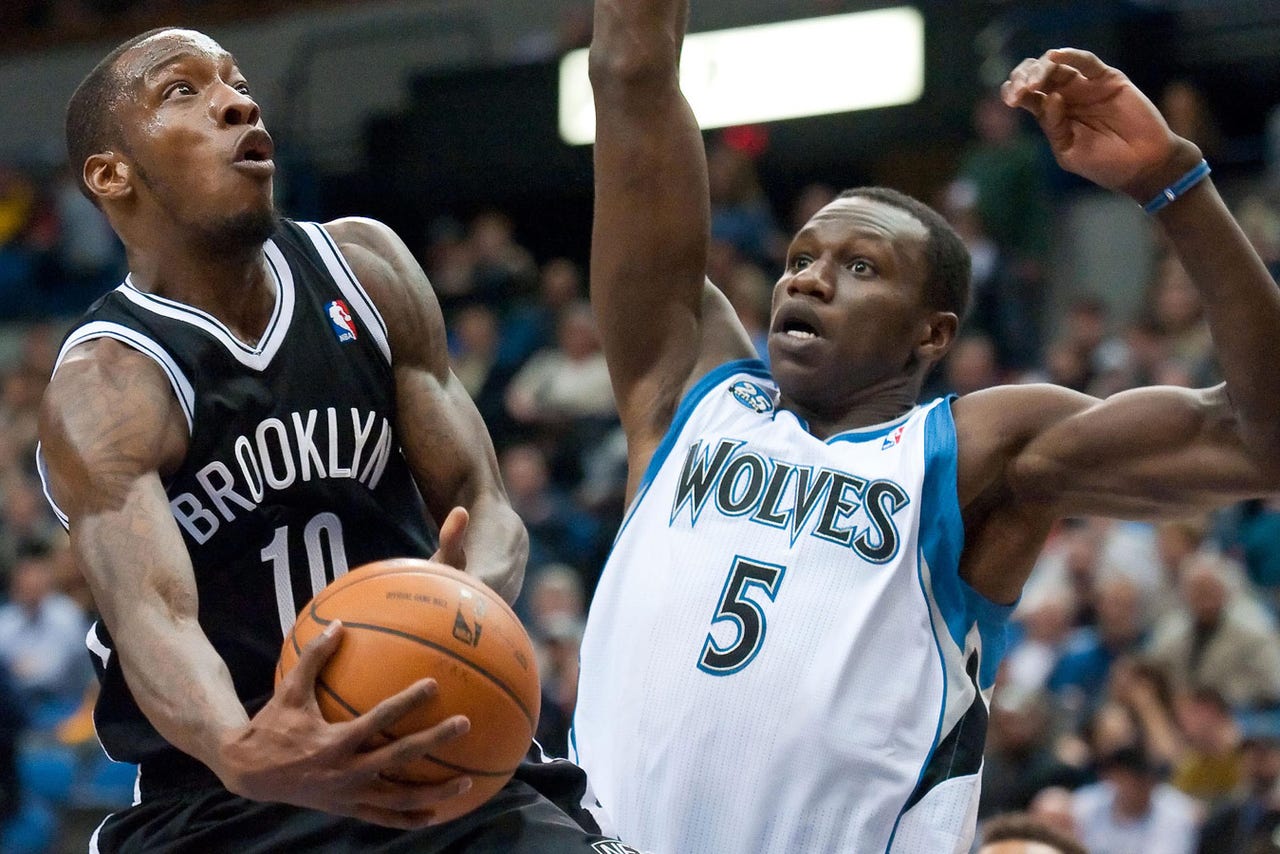 MINNEAPOLIS -- Since he first stepped foot in the Twin Cities, Gorgui Dieng has been working for this moment.
And, simultaneously, waiting for it.
Timberwolves coach Rick Adelman said after Tuesday's practice he doesn't expect beleaguered starting center Nikola Pekovic to play in either game of Minnesota's Texas two-for Wednesday and Thursday. That means Dieng, the 21st overall pick in the 2013 NBA Draft, is in line for a couple of workloads similar to his first career start that occurred Sunday.
The 6-foot-11, 245-pound Senegal native and Louisville product has never doubted he's prepared.
"I think I belong here," said Dieng, who vindicated as much with a double-double and five blocked shots in Sunday's victory over the Kings. "I always had my confidence. I've always been ready, sitting on the bench being ready, and waiting my time."
It's come.
Pekovic exited Friday's loss at Charlotte and wasn't able to play Sunday due to renewed pain associated with bursitis in his right ankle. The stalwart big man missed the entire month of February but came back March 1 and averaged 16.8 points and 8.7 rebounds in six full games.
After being held out of practice Tuesday, he'll travel with the team to road games Wednesday at Dallas and Thursday at Houston but is unlikely to play, Adelman said.
During Pekovic's month-long absence from Jan. 29-Feb. 25, Dieng's game action increased only slightly (8.7 minutes per game compared to his previous season mark of 3.1) because Ronny Turiaf -- still out with a right-knee bone bruise -- was available during the first half of it. When Turiaf was either resting or out, Adelman used All-Star Kevin Love at the five whenever possible and started Dante Cunningham at power forward.
The coach may still deploy that lineup the next two days, but the physical toll it took on Love the first time around makes Adelman more apt to play Dieng more frequently. Turiaf did some work with the team's strength and conditioning staff but has yet to practice since hurting his knee Feb. 19 against Indiana.
So Dieng it will be.
"I think he's really worked hard every practice, competes every practice," Adelman said. "He played 37 minutes (Sunday) and to his credit, he was able to do that. He's kept his conditioning up."
Even while sitting behind Pekovic and Love, Dieng insists he never grew emotionally weary. Rather, he accepted his role and has done his best to benefit from their example.
"I have an All-Star player ahead of me. I have Pek ahead of me," Dieng said, "so I'm not frustrated. I'm just learning under them. I understand I am a rookie."
Said point guard Ricky Rubio: "I think he did a good job last game, but now he has to do it every night. We want him to do the double-double every night. Not just that -- I'm kind of kidding on that -- but I like the way he defend and protect the rim. So he's going to bring us energy down there."
Hummel back in the mix: Another domino effect of the Timberwolves' current injury report is more minutes for rookie forward Robbie Hummel. Deactivated for five straight games from March 1-9, he came up big in the fourth quarter Sunday, and Adelman plans to use him more during the season's final month.
He can't scratch Hummel at the moment; Pekovic, Turiaf and reserved guard A.J. Price (recovering from an emergency appendectomy) are all on the shelf at the moment.
"I'll probably give him a try to see how he performs and, you know, because we need to score," Adelman said. "It's pretty evident if we don't score, we fall behind really quickly."
Hummel's six points Sunday -- all in the fourth quarter -- were his most since scoring 10 on Dec. 10 against Philadelphia. He matched that total in one of two starts this season, Nov. 13 at Cleveland.
In both of Hummel's starts, Kevin Martin was unable to play, so Adelman slid Corey Brewer over to shooting guard and placed Hummel on the other wing.
But fellow first-year small forward Shabazz Muhammad has emerged during the second half of the season as a more viable scoring threat. While Hummel's more of a set-up jump shooter, Muhammad's able to attack the rim and hit outside shots, to boot.
But in Adelman's corner offense, there's room for both -- enough that the coach even compares Hummel to Minnesota's alpha wolf.
"He's so similar to Kevin (Love) that we can run a lot of the same things for him that we do for Kevin," Adelman said. "And he's a threat to shoot the ball."
March smack-ness: Rubio doesn't have a favorite collegiate team he'll support the next several days during the NCAA basketball tournament.
But he does know which ones he'll be cheering against.
"I always go against the guy who has his team," said Rubio, who never so much as considered playing college ball in America after turning pro in Spain at age 14. "For example, when UCLA plays, I go with the other team so I can talk bad with Kevin Love and all those guys who are from UCLA."
It's a time of year for smack-talk and trolling in locker rooms around the league as players fill out their own brackets and lobby for their former teams.
"We're winning it all," Brewer said of his Florida Gators, whom he helped to national championships in 2006 and 2007.
Florida earned this year's No. 1 overall seed and is one of six tournament teams represented on the Timberwolves roster. Love, Muhammad and Mbah a Moute all attended UCLA, Turiaf graduated from Gonzaga, Chase Budinger played for Arizona, Dante Cunningham went to Villanova, A.J. Price is a Connecticut product, and Dieng won last year's national title with Louisville.
He wasn't too thrilled about the Cardinals -- who went 29-5, won 14 of their final 16 games and won the ACC's regular-season and tournament championships -- receiving a four seed.
"We got screwed," Dieng quipped.
Follow Phil Ervin on Twitter
---