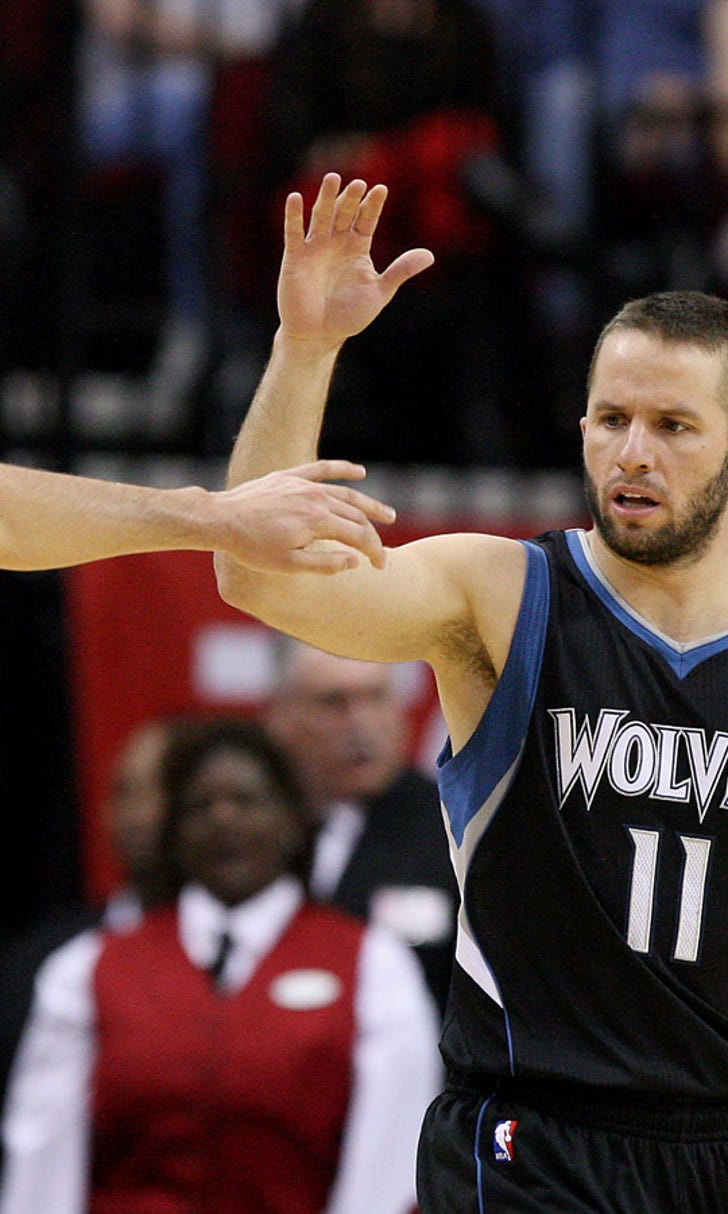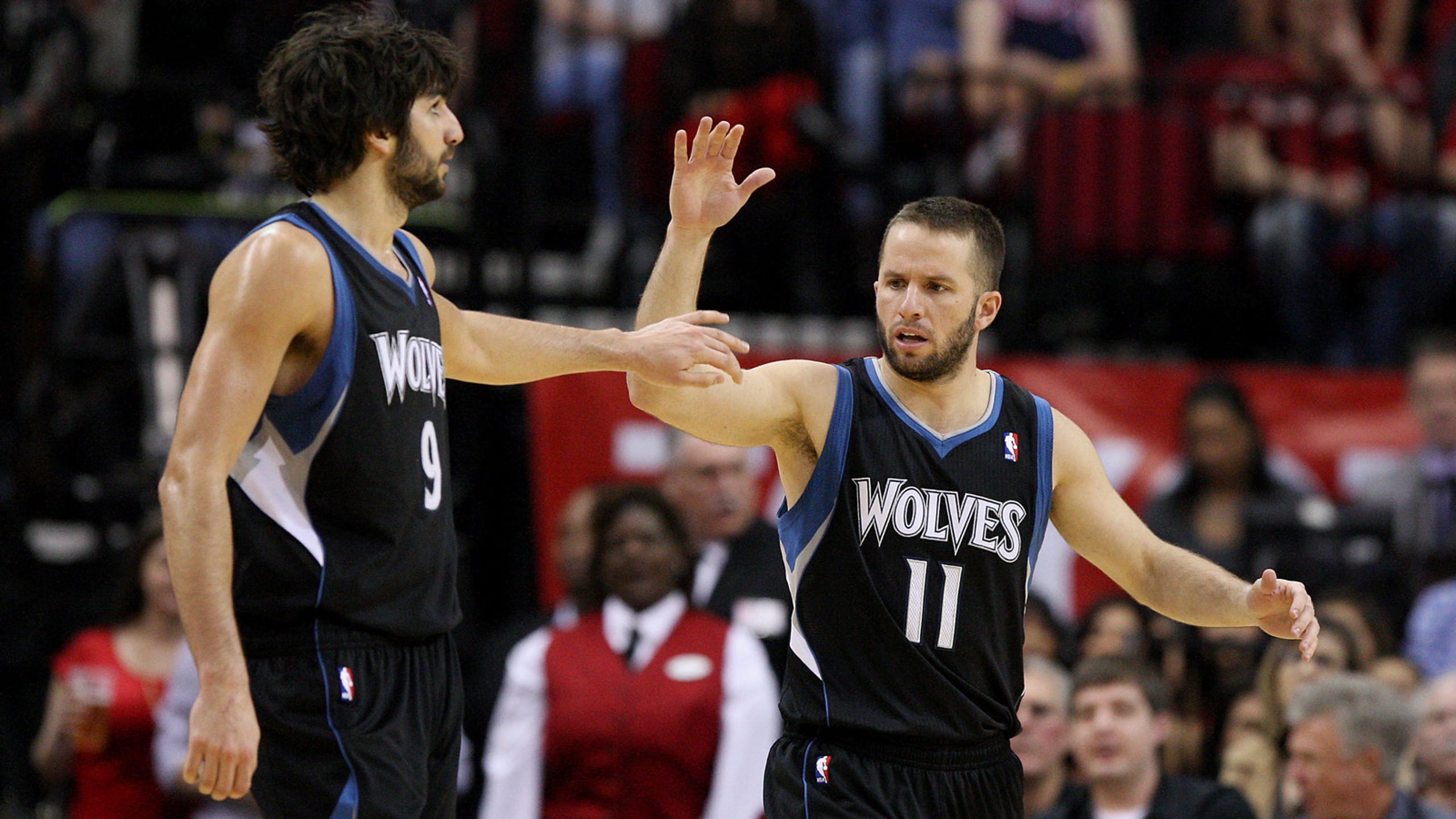 Wolves struggling to get the point in late-game situations
BY foxsports • February 3, 2014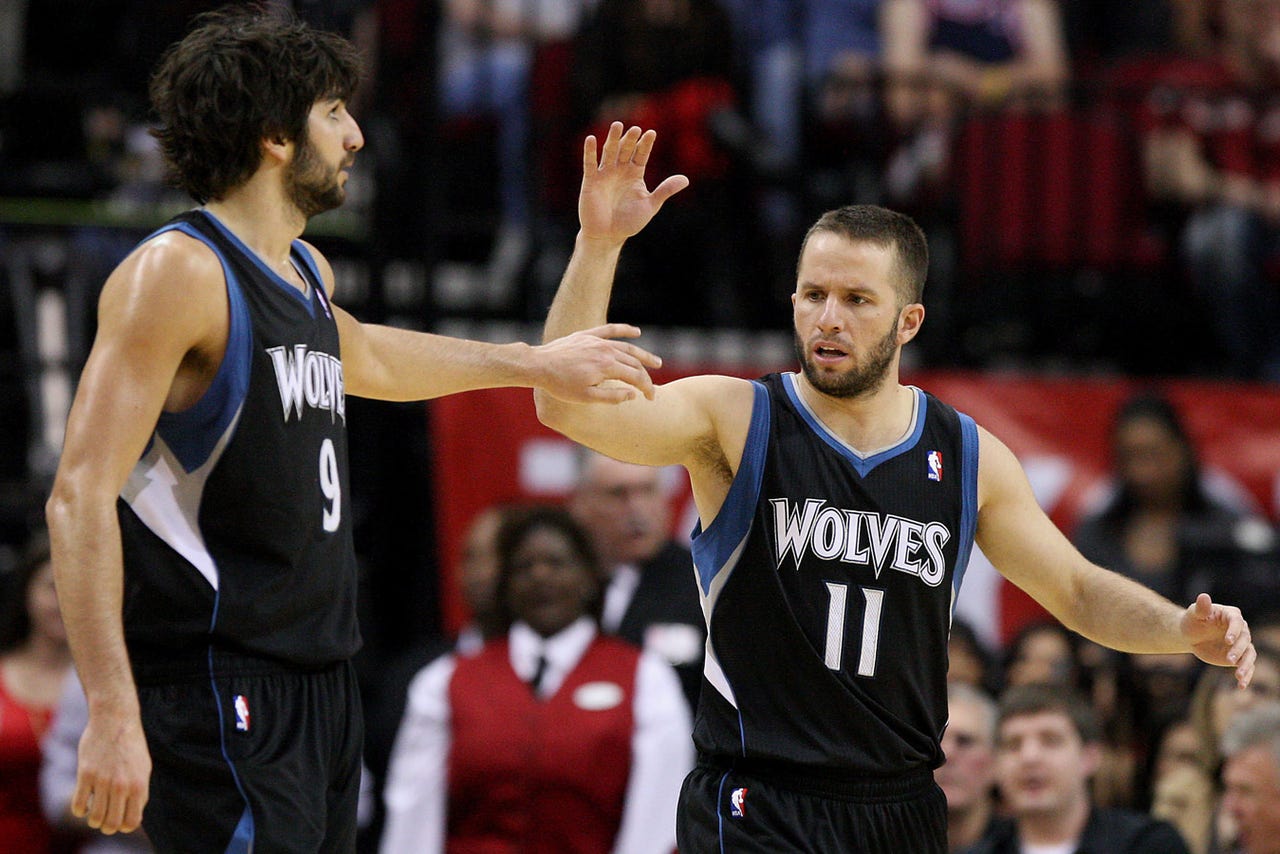 MINNEAPOLIS -- When it comes to crunch time, Timberwolves guards are prone to more anxiety than most.
It's another mark of a team that can't breach .500 and stands to have more questions than answers entering the All-Star break.
Seemingly all season, coach Rick Adelman has been unsettlingly unsettled at the point guard spot when it comes to the fourth quarter of games. Some nights, he goes with playmaker/steal-creator Ricky Rubio. Others, it's J.J. Barea, who's a better scorer.
It wears on both of them.
"I think it's tough, but that's part of the game," Barea said. "You've got be ready for whatever, and he's gonna try to put us in the best situations he can."
Said Rubio, who has been benched for all or most of the fourth quarter eight times this season: "It's tough. I always want to play."
Even shooting guard Kevin Martin, a veteran sharpshooter and Adelman favorite, apparently isn't a late-situation lock. The 2013 free-agent pickup was benched in favor of aggressive but streaky Alexey Shved in the fourth quarter of Saturday's loss at Atlanta.
So what factors go into Adelman's decisions as to who to use and who to sit when a game's on the line (a question he's been asked through his team's 23-24 season)?
There's only one, the coach said after practice Monday afternoon.
"I'm just trying to get a win," said Adelman, who remains adamant he simply plays the players he thinks have the hot hand at the time. "You keep asking me that, those questions, and obviously, I don't have any intentions but to try to win the game.
"Matchups and how the other team's playing. That's basically it. It's just a feel."
Saturday, that meant going with a small, three-guard lineup of Rubio, Shved and Barea (until he was ejected midway through the final frame). Martin, who'd scored 17 points on 5 of 14 shooting in the first three quarters, sat and watched.
It was a decision made partly on the basis of defense. Atlanta had outscored Minnesota 38-21 in the third quarter on the way to a 120-113 win, and Shved has proven a more reliable on-ball defender than Martin.
Friday's 94-90 home defeat to Memphis garnered less of a sound explanation. After Rubio dished out six assists and set up a lot of the plays that helped the Timberwolves overcome a 16-point deficit, he was benched in favor of Barea, who scored 12 points in the game.
When asked about it afterward, all Adelman said was he liked the way the offense had been running through Barea earlier in the contest.
"I think who's having a better game is the guy that's going to play at the end," said Rubio, who leads the league in steals per game and ranks fifth in assists but is shooting 35.5 percent from the floor. "It's Rick's decision. It's whoever he feels is the best for the team."
Said Barea: "I think (Adelman) goes with the best five he thinks are gonna have a chance to win the game. . . . I think he's still trying to figure it out."
That hasn't happened yet. Minnesota is 1-12 in games decided by four points or less and hasn't been able to climb past 11th in the Western Conference standings.
The reasons for that go way beyond the backcourt, but Adelman at least knows who to rely on up front when the Timberwolves are healthy -- Kevin Love, Nikola Pekovic (out with bursitis in his right ankle) and most likely Corey Brewer at small forward. If Chase Budinger -- who only recently came back from injury -- can start shooting better than his current 31.9-percent field goal clip, he may join that mix as well.
But the guard spot, especially the one, continues to be a revolving door. Adelman said earlier this season he prefers to have a set group he can call upon down the stretch but that until that's the case, he can only go with who's playing well and matches up the best on a given night.
Adelman was noncommittal when asked if he indeed has the athletes at his disposal to find a solid late-game rotation.
"Well, we'll find out," the 23rd-year head man said. "All you can do is go out there and just keep working at it and trying to get better. . . . I think that'll be answered as the season wears on. I really do."
But soon, there won't be any more time to experiment.
"I think he's just trying different things in the fourth quarter," Love said, "whether we're up 10, down 10, it's a tight ballgame, whatever it is he's just trying new things.
"I don't really know. I guess that's why I'm not sitting in that seat; I'm out there playing."
Follow Phil Ervin on Twitter
---