Wolves season report card: Gary Neal
Published
May. 1, 2015 2:03 p.m. EDT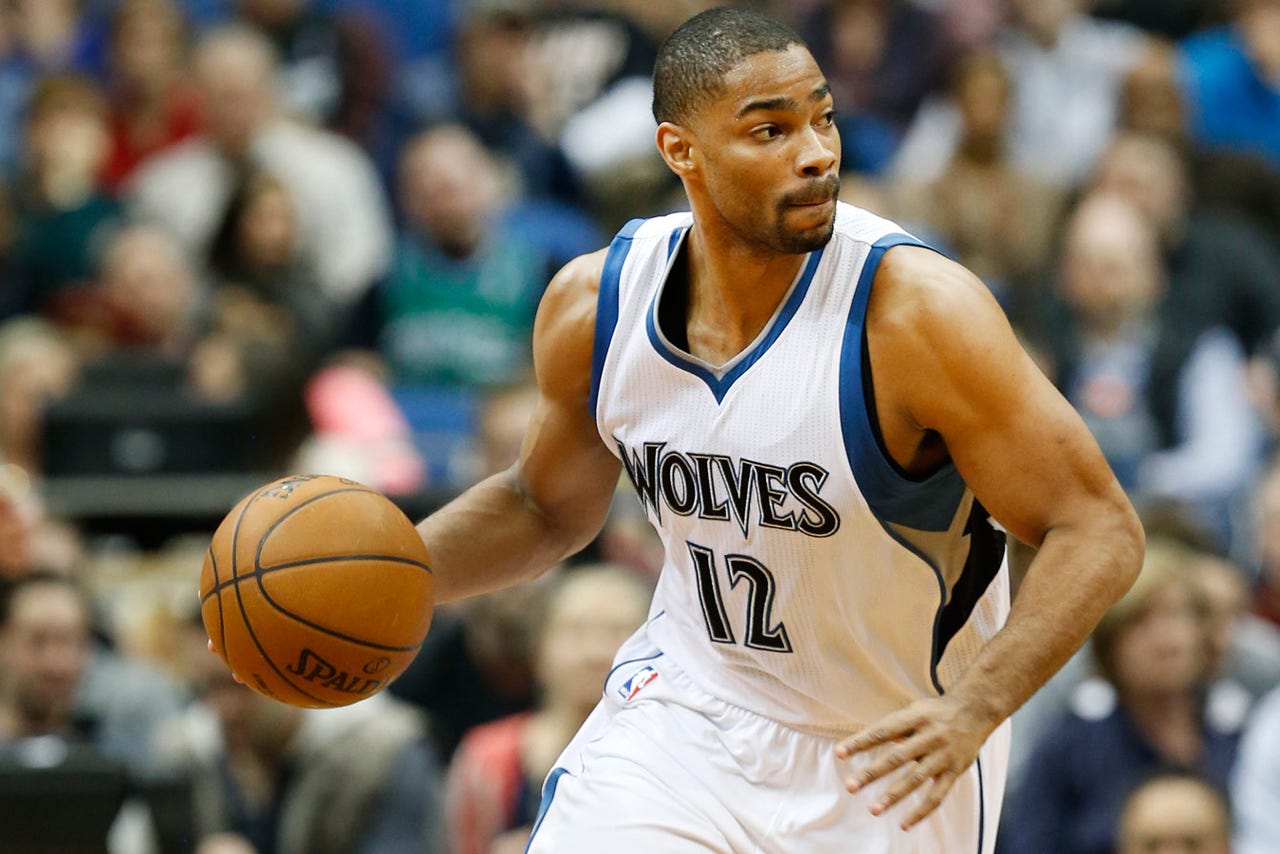 This is the fourth in a 15-part series evaluating each Timberwolves player's performance during the 2014-15 season. Find the entire series here.
Admittedly, Gary Neal wasn't thrilled when the Hornets traded him to Minnesota with a 2019 second-round pick for Mo Williams and Troy Daniels.
"When the trade happened on (Feb.) 10th, it probably didn't appear that it would be a good place for me to come," Neal said March 7 after scoring a season-high 27 points against Portland. "You're in the playoff race in Charlotte, and you're locked into the rotation there. So right now, with the shots going in, yeah, it's a great move for me now, but I can't honestly look at you in the face and say when I heard the news that I was excited about coming to Minnesota, because I didn't know. It was a big question mark."
But then came nights like that one against the Blazers. Buyout rumors gave way to speculation the pending unrestricted free agent could re-sign with Minnesota after the season.
Ultimately, though, the injury bug and calamity that defined the Wolves' campaign bit Neal in both ankles. Separate sprains in each one kept the 30-year-old shooting guard out of 17 of Minnesota's final 18 games.
He only appeared in 11. That makes it difficult to evaluate Neal's limited contributions, but not impossible.
Scoring: B-
Following a failed experiment in Charlotte, Neal improved his per-game scoring average by nearly two points during his abbreviated time with the Wolves. Most importantly, the former Spurs sharpshooter who once scored 24 points in Game 3 of the 2013 NBA Finals regained the 3-point touch that defined his three seasons in San Antonio. Neal knocked down 35.5 percent of his 3s with Minnesota -- a stark improvement over his 29.3-percent mark in 43 games with Charlotte (which traded for him from Milwaukee at the 2014 deadline). Head coach and president Flip Saunders' offensive schemes, and the 23.8 minutes per game he afforded Neal, were more conducive to his catch-and-shoot style, the LaSalle and Towson product said.
Distribution: D
As a pure, prototypical two-guard -- somewhat of a rarity in today's NBA -- Neal isn't much of a facilitator. Saunders likes having two guards on the floor simultaneously that can execute the pick-and-roll, but when Neal was in the lineup, that was far from the case. Neal's role is the main reason; he's an off-the-bench, get-points-quick type of guy. For that reason, he averaged just 1.8 assists per game (2.7 per 36 minutes) with the Wolves in 2014-15.
Defense: D
Neal, who cut his basketball teeth in Europe and the D-League, didn't come to the Twin Cities renowned for his defense. That reputation hasn't changed much in the past couple months. He had just 0.4 steals per game, and opponents shot 45 percent against him (51.3 percent on 2-pointers, 35.6 on 3s). Much like the rest of the Wolves' league-worst defense, Neal was rather quiet on that end of the floor.
Overall: C-
A more fitting mark for Neal might be "incomplete." He landed in Minnesota on an expiring contract, projecting his time here as short-lived in any case, then succumbed to injuries along with virtually every other Wolves player save for Andrew Wiggins. But he was able to score when he was healthy, which caused Saunders to scorn anyone who suggested Neal wouldn't be around long. With him hitting unrestricted free agency, that could still be the case. But the front office desires a mix of veterans and young players, and after making $3.2 million this year, a new Neal deal could fit in under the salary cap. "I said from Day 1 we weren't going to buy him out," Saunders said. "We traded for him, we thought he was a good player, we thought he might have a future."
Next: Anthony Bennett (Monday)
Follow Phil Ervin on Twitter
---