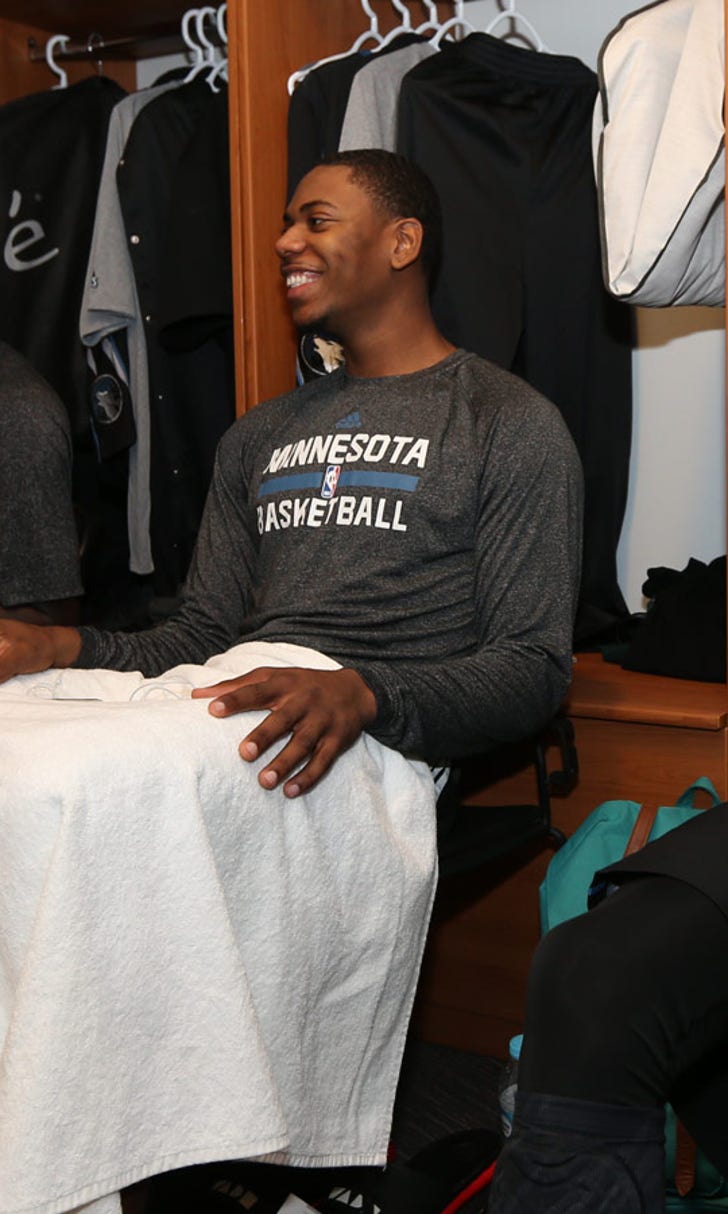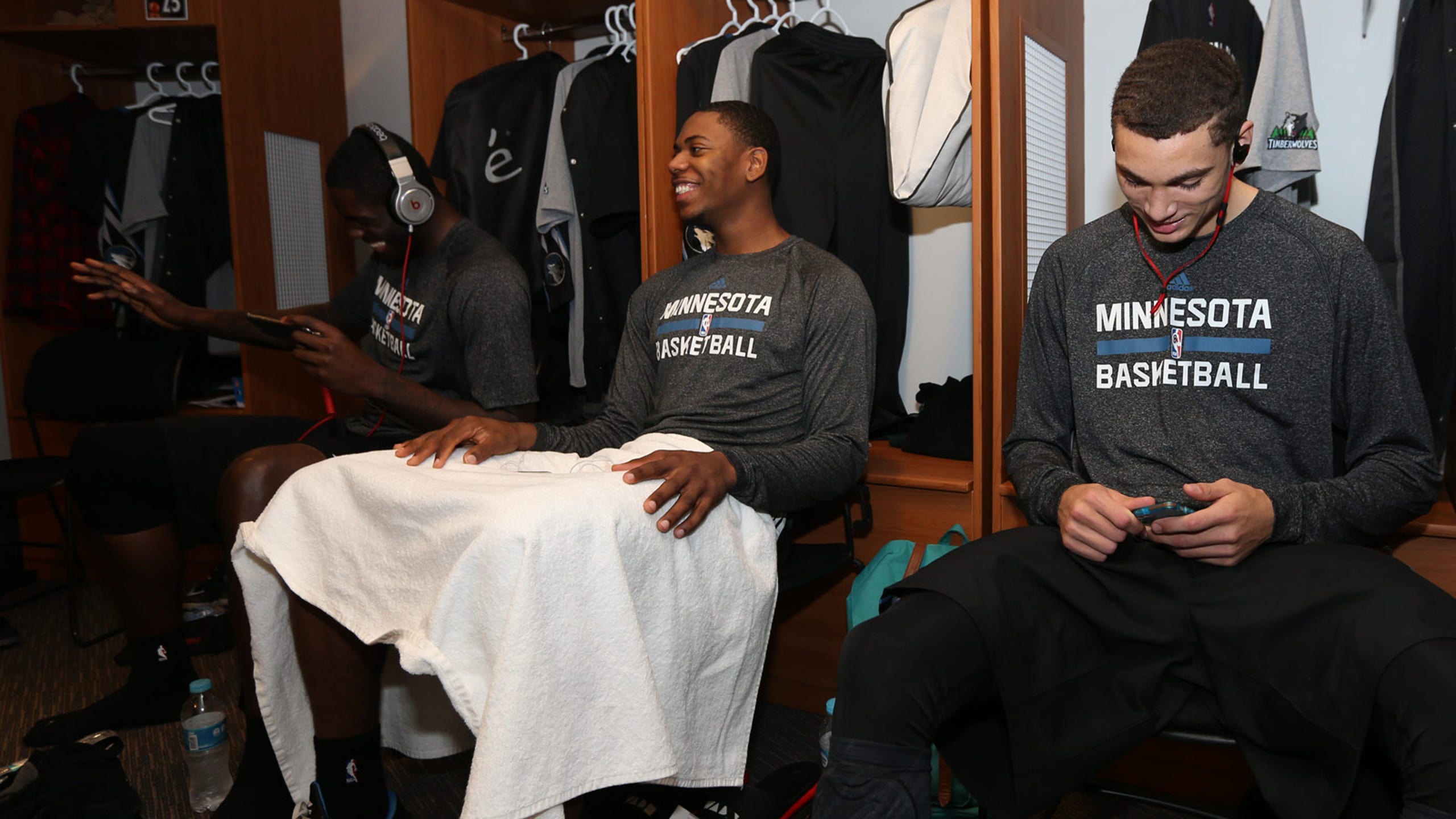 Wolves rookie Robinson III patiently waiting to showcase potential
BY foxsports • January 12, 2015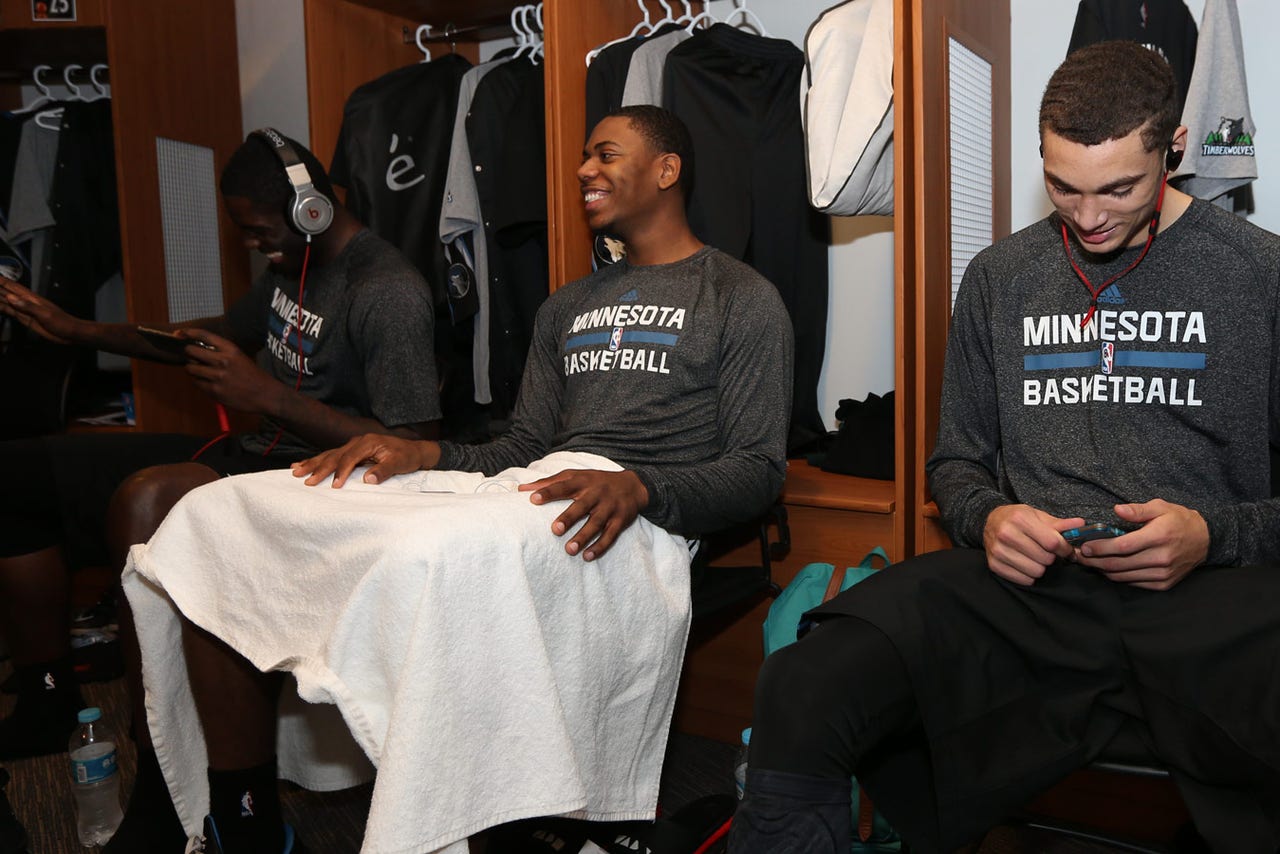 MINNNEAPOLIS -- The end of an NBA bench can be a lonely locale.
Unless, of course, it's the pine pony occupied by this year's Minnesota Timberwolves.
With starters Kevin Martin, Nikola Pekovic and Ricky Rubio and, at times, backup Mo Williams all out with injuries, Glenn Robinson III -- the last man in the Wolves' rotation this year -- has had plenty of company. During games, he soaks up as much knowledge and pointers from those veterans as possible. Afterward, he tends to go to the team's practice facility and get in some extra work. In practice, Robinson tries to make the most of his limited reps. Afterward, he spends ample time working with shooting coach Mike Penberthy.
The opportunities haven't been there yet for the son of Glenn "Big Dog" Robinson of past NBA lore. But if they ever come, the younger Robinson says, look out.
"When you put in that type of hard work, I think once I get my chance and once I get my shot," Glenn Robinson III told FOXSportsNorth.com, "I feel like a lot of people are going to be surprised."
No one has been so far. Robinson has played the role you'd expect from a second-round pick in his rookie season, cracking the 15-man roster in training camp and doing most of his work away from game action. He's appeared in 17 of Minnesota's 36 games, playing 75 minutes, going 6-for-17 from the field and tallying 22 points, 11 rebounds and three steals.
Even Minnesota's mass wave of injuries hasn't moved Robinson up the depth chart.
So coach and president of basketball operations Flip Saunders plans to send Robinson to the NBA Developmental League. Saunders initially hoped to assign the Michigan product Sunday or Monday, but with fellow wing Shabazz Muhammad out with abdominal soreness, the Wolves may have to wait.
If there's a spot for him, Robinson could end up with Wolves affiliate Fort Wayne -- 2 1/2 hours east of Robinson's hometown of Gary, Ind. Should the Mad Ants be maxed out, the Wolves could send Robinson somewhere else in a "flex" situation.
"We want to get him minutes," Saunders said. "That's the main thing. We want to make sure that in practice, he's on the floor ... getting time. With guys coming back (from injuries), he hasn't been able to do that as much."
Robinson says he's open to the idea. He's talked to Muhammad, who had a short but productive stint last season with the Iowa Energy, and Penberthy, who's become a sort of on-court mentor since showing up in Minneapolis.
"When, my name's called, if they want me to go out there, I'll go," Robinson said. "I look up to Mike, our shooting coach. He's given me a lot of mentoring, a lot of advice. He's just said 'go and do your thing.' I talked to Bazz about it. He said it was really a turning point for his career. It definitely helped him out; you see where he's at now. So I think you've got to take it in a positive way."
In the meantime, more behind-the-scenes work.
Shooting drills with Penberthy. Film study. Late-night workouts alone or with other young players.
Sometimes, Robinson's at the Target Center till 3:30 a.m., he said.
"I don't know if I'm supposed to do that," Robinson smiled, "but that's kind of how I've always been. Even at Michigan, I was a gym rat."
With the Wolverines, Robinson and his teammates usually ordered pizza to Michigan's William Davidson Practice Center following workouts so they didn't have to leave the gym.
Whether it's in the D-League, Minnesota or somewhere else, Robinson -- whose salary is guaranteed for the rest of the season -- constantly assures himself all the extracurricular activity will pay off.
"Obviously, I want to get out there and play as much as I can," Robinson said. "I definitely believe that I can compete with anybody on the court. I know my time's going to come, but I think the most important thing, the biggest thing, for me is it's taught me to play hard at all times.
"Not like I was coasting before, but it's just a different level when you have to win your (minutes) sitting out."
Follow Phil Ervin on Twitter
---