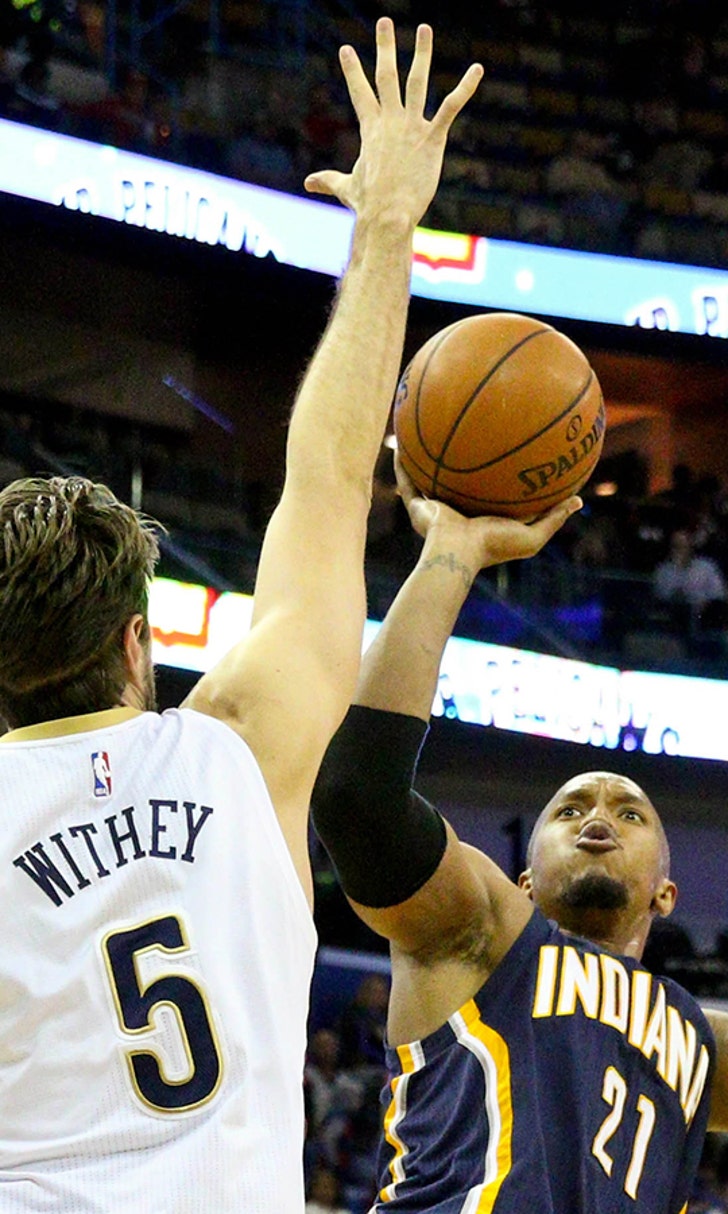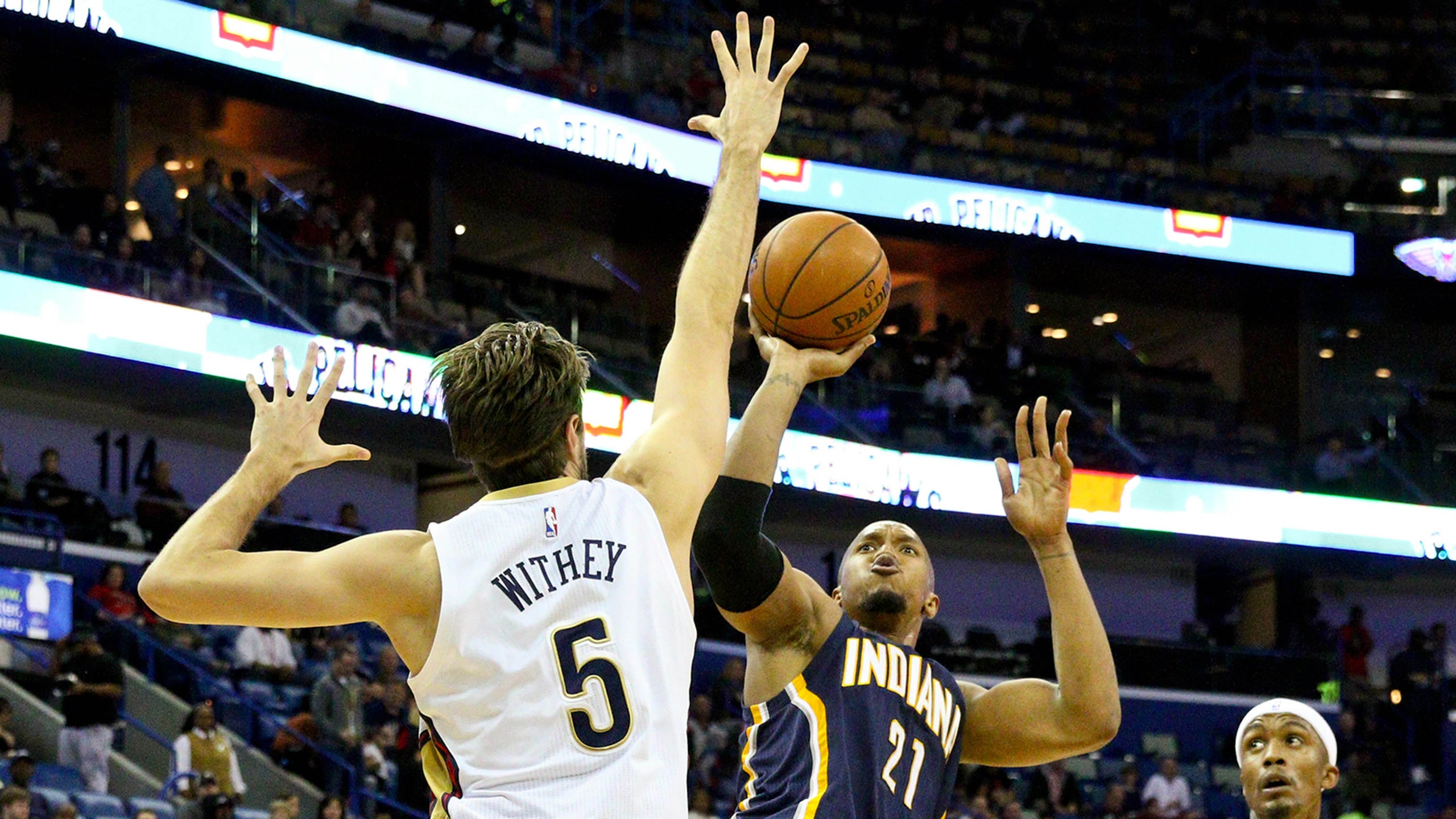 Without All-Star Davis, Pelicans drop to Pacers
BY foxsports • February 11, 2015
David West and George Hill each scored 17 points and the Indiana Pacers went into the All-Star break with their fourth victory in their last five games, pounding the New Orleans Pelicans 106-93 on Wednesday night.
Rodney Stuckey scored 16 points for the Pacers, who led by as many as 23 points in the first half before widening the lead to as many as 33 early in the fourth.
The Pelicans played without All-Star Anthony Davis, who missed his second straight game with sprained right shoulder, and without sharp-shooting forward Ryan Anderson, who missed his second game in a row with a sore right elbow.
Luke Babbitt scored 15, while Alexis Ajinca and Toney Douglas each scored 14 for New Orleans, which has lost three straight.
Solomon Hill had 12 points, and his 3 gave the Pacers their first double-digit lead less than seven minutes into the game at 20-9. The lead grew to 21 on George Hill's 3 with more than seven minutes left in the second quarter.
West, who began his career and became an All-Star in New Orleans, scored 11 in the first half, when he made all five of his field goals, and the Pacers led 57-35 at halftime.
He finished 8 of 9 shooting. Stuckey was 7 of 10, Solomon Hill was 4 of 5, and the Pacers shot nearly 60 percent through three quarters before dipping to 53.3 percent (40 of 75) for the game.
New Orleans, by contrast, shot worse than 39 percent for three quarters before finally climbing to 45.9 percent (34 of 74) after Indiana had the game well in hand.
TIP-INS
Pacers: Head into the All-Star break just two games behind Charlotte for the final playoff spot in the Eastern Conference. ... Indiana (21-33) has beaten New Orleans in eight straight meetings.
Pelicans: Have lost four straight at home, where they are now 17-10. ... The loss left the Pelicans (27-26) 1 1/2 games behind Phoenix for the final Western Conference playoff spot with 29 games left.
---