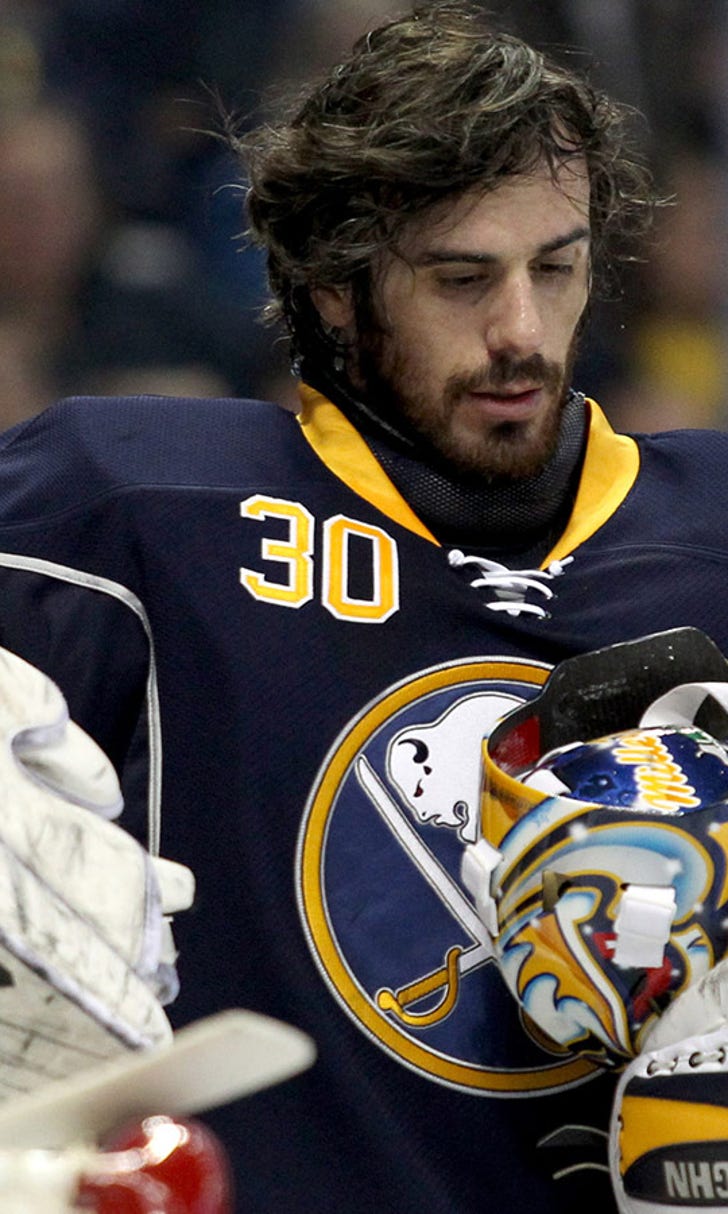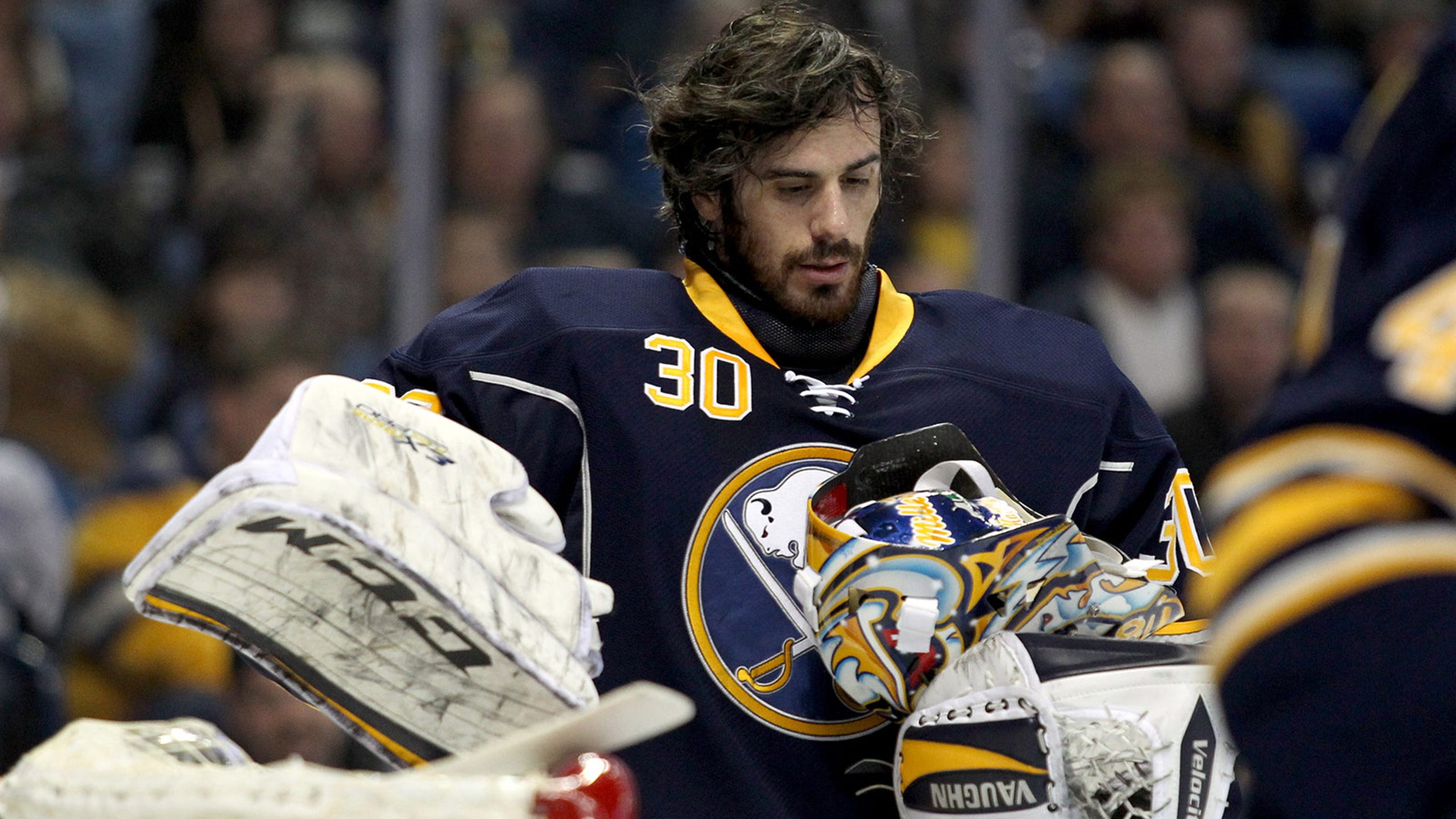 With Ryan Miller rumors swirling, Blues need to be careful
BY foxsports • January 27, 2014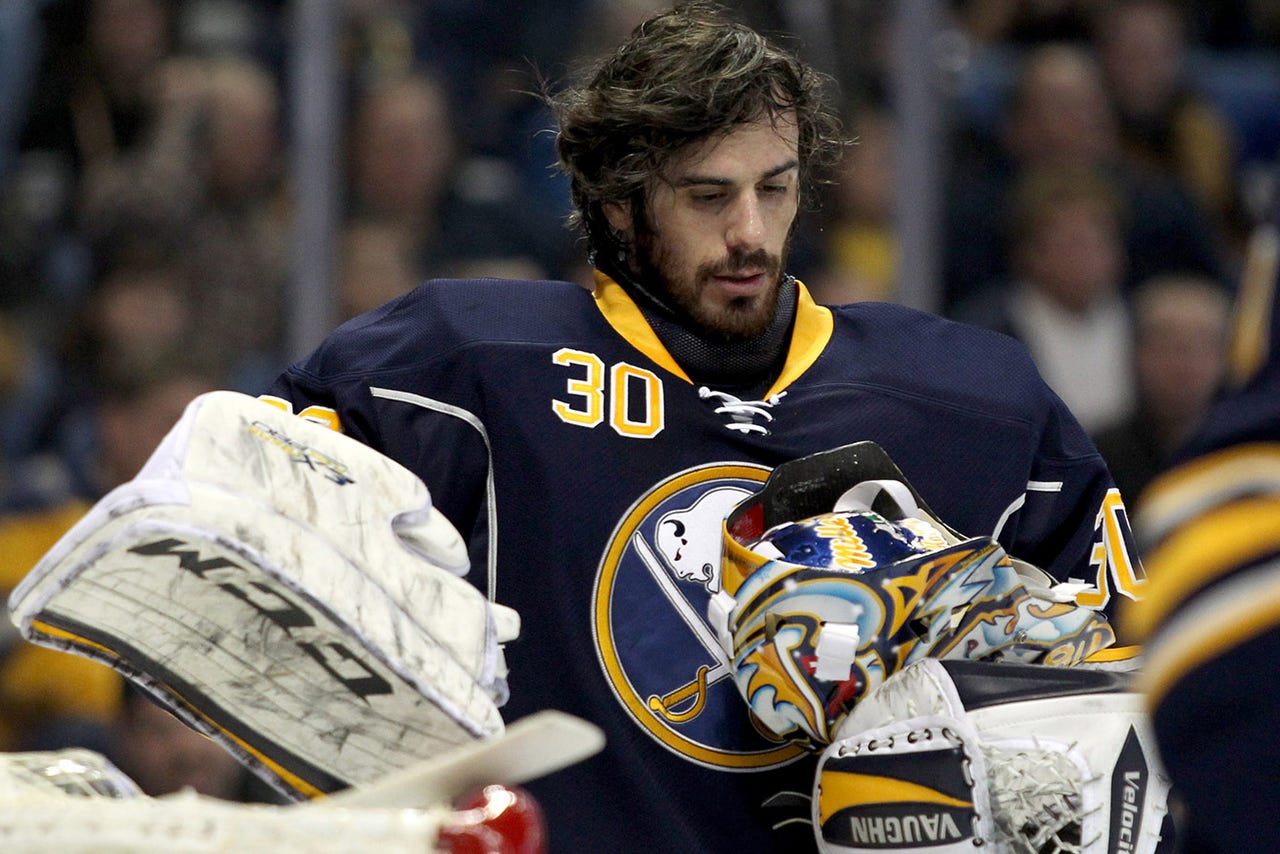 ST. LOUIS -- The Ryan Miller rumors are swirling again.
New Buffalo Sabres general manager Tim Murray told The Buffalo News recently that his goaltender was among a trio of players in play for potential trades, but that none is guaranteed to be moved before the March 5 trade deadline.
The 33-year-old Miller, who will be an unrestricted free agent at the end of the season, has been rumored to be a hot trade target for the St. Louis Blues, Minnesota Wild and New York Islanders.
The Ryan Miller Dilemma is an interesting one for the Blues, who are second in the Western Conference's Central Division with 75 points in 51 games with the duo of Jaroslav Halak and Brian Elliott in net.
Both goalies have played well at times during the team's 35-11-5 start. Halak is 22-7-3 with a 2.30 goals-against average and .912 save percentage in 35 games. Elliott is 13-4-2 with a 2.06 GAA and .917 save percentage in 22 games.
But neither goalie is proven in the playoffs. After appearing in 21 playoff games with the Montreal Canadiens, Halak has been in net for just two in St. Louis because of injuries. Elliott is 5-8 in 14 playoff games with the Blues the past two years, with a 2.16 GAA and .911 save percentage.
Miller's resume is strong.
He helped the U.S. Olympic team win the silver in 2010 and was selected for the roster for the upcoming Games in Sochi. He won the Vezina Trophy in 2010. He has a .916 save percentage in 535 career games, including a .926 mark this season, and has a .917 save percentage in 47 career playoff contests.
Miller would be an upgrade over Halak and Elliott, though how significant of one is debatable.
The big question is whether Miller is worth what it would take for the Blues to get him -- probably a package of current players and prospects.
Watch the 'Blues Live' pregame and postgame shows before and after every St. Louis Blues game on FOX Sports Midwest.
Like Miller, Halak and Elliott are both unrestricted free agents this off-season. The Blues have promising prospect Jake Allen waiting in Chicago for his chance to return to St. Louis. He had a 2.46 GAA and .905 save percentage in 15 games with the Blues a year ago and is under contract for next season.
Murray told The Buffalo News that his trio of pending free agents -- Miller, winger Matt Moulson and center Steve Ott -- could be traded but that they won't be moved unless the Sabres receive enough in return.
"I told them not to believe everything they read or everything they've heard on the sports channels," Murray told the newspaper. "But certainly their names are in play and we'll see what happens, but it doesn't guarantee they'll be moved at all. For me, it's all about return. These are good players. So if the return was up to a certain point and not great and we then decide we want to talk to them about staying, then that's an option, too."
Murray holds all the cards in this high-stakes poker game.
St. Louis general manager Doug Armstrong probably has enough chips to get a deal done, but if he has to mortgage the future to make it happen, then he should just walk away from the table.
The Blues have made some shrewd moves since Armstrong became the GM, building this roster into one of the deepest and most talented in the NHL. He hasn't hit on all of his deals -- trading away goalie Ben Bishop might haunt the franchise for years -- but he's turned this roster into one of the best in the business.
They've traded for Halak, Vladimir Sobotka, Kevin Shattenkirk and Jay Bouwmeester -- players who will represent their countries in the Olympics in Russia next month. They've drafted future stars in Vladimir Tarasenko and Jaden Schwartz, and promising prospects such as Allen, Ty Rattie and Dmitrij Jaskin look ready to contribute soon.
If you knew Miller would make the difference in St. Louis winning its first Stanley Cup, it would be an easy decision.
But there is no guarantee that he will be any better this postseason than Halak or Elliott will be. And since there is no assurance Miller would re-sign with the Blues after the season, he would amount to a very expensive partial-season rental.
Those are risky propositions for Armstrong and the Blues. Too risky.
You can follow Nate Latsch on Twitter (@natelatsch) or email him at natelatsch@gmail.com. 
---