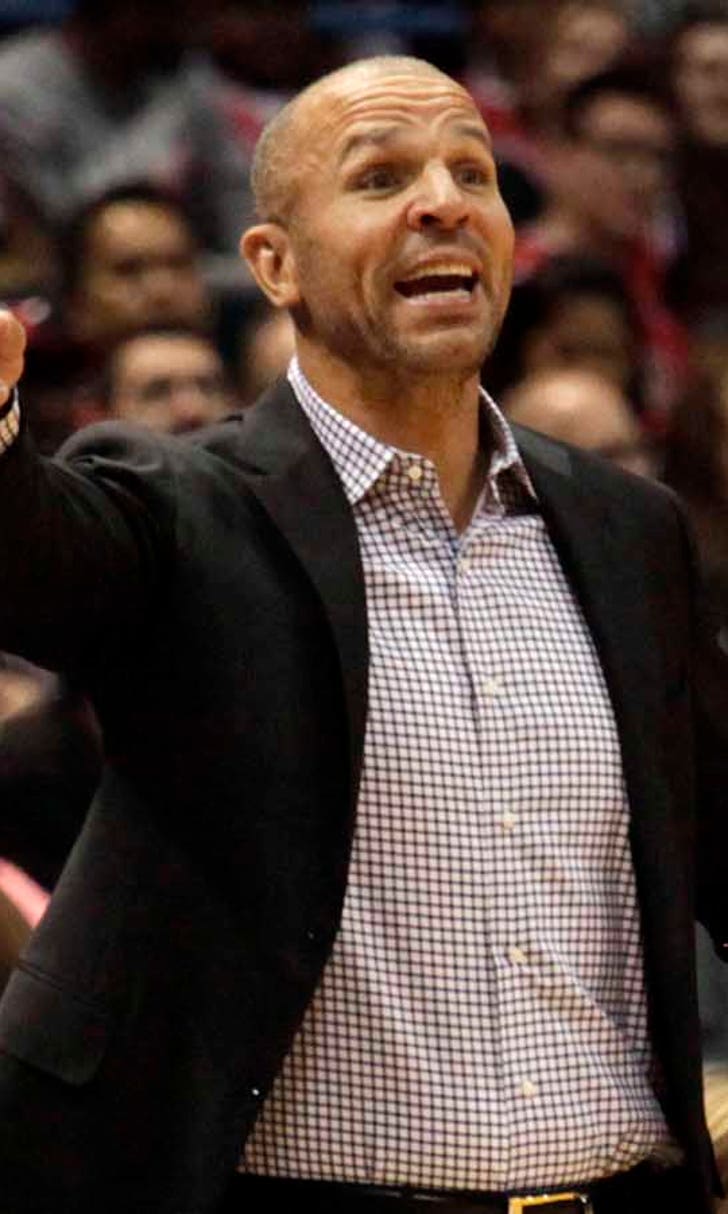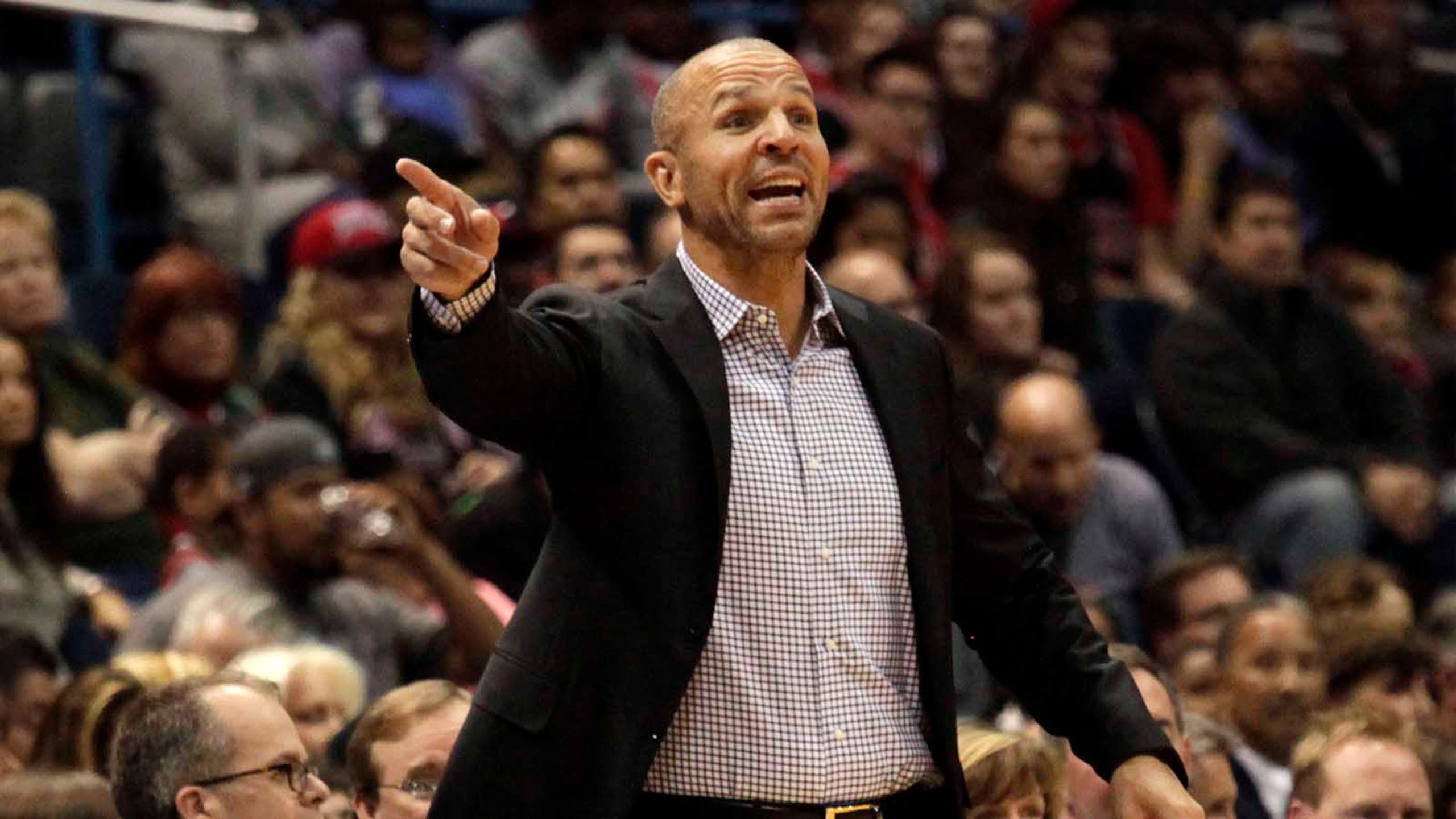 With return to Brooklyn looming, Kidd 'only thinking about' Knicks
BY foxsports • November 17, 2014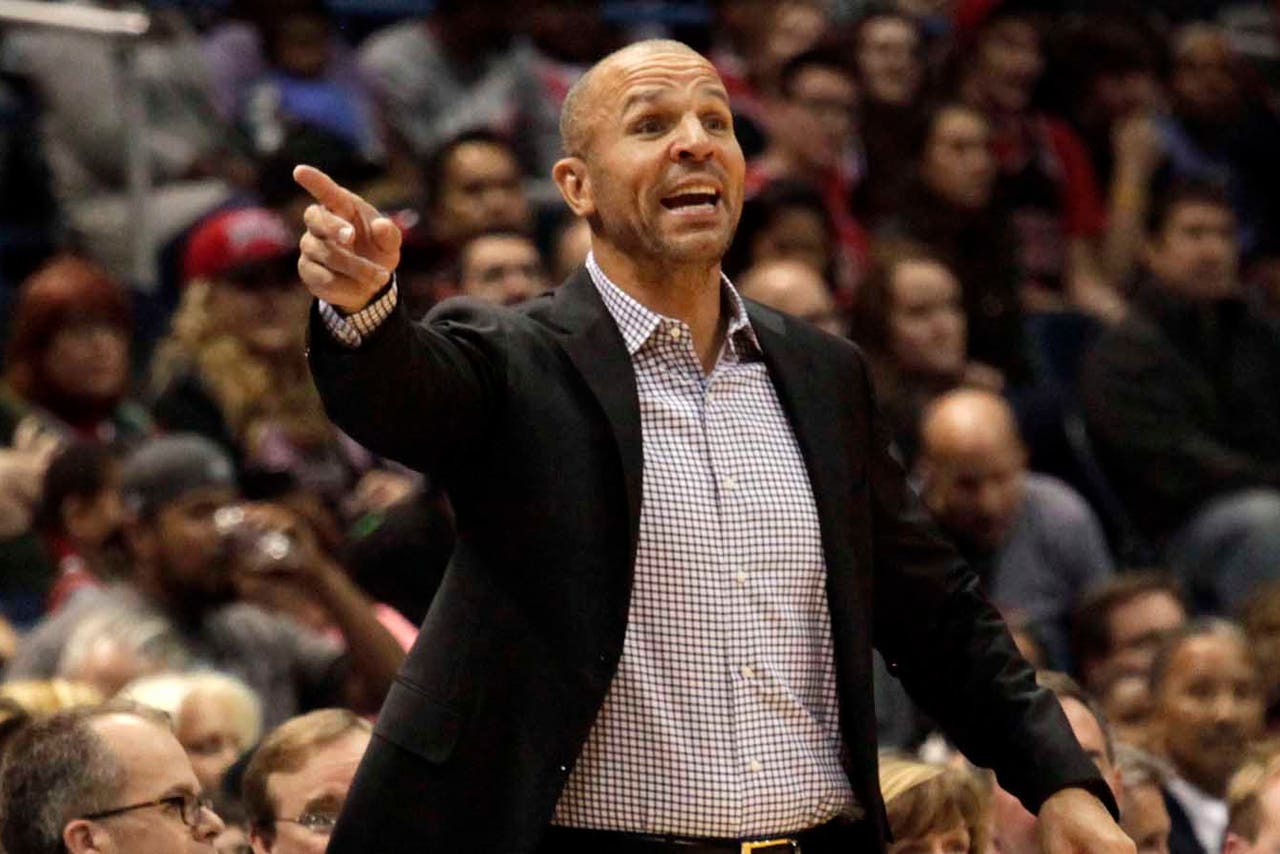 ST. FRANCIS, Wis. -- For Jason Kidd it was inevitable.
Whenever the schedule makers sent the Milwaukee Bucks to Brooklyn for the first time this season, the former Nets star and coach was going to have the spotlight on him.
Kidd's return to the place where he played for nearly seven seasons and debuted as an NBA head coach in 2013-14 comes Wednesday when the Bucks make their first of two trips to Brooklyn.
Although there will be a swarm of attention coming to him Wednesday following the way his departure from the Nets went this summer, Kidd downplayed his return to Brooklyn following Monday's practice at the Cousins Center.
But before Kidd's highly anticipated return, the Bucks host the New York Knicks at the BMO Harris Bradley Center on Tuesday.
"The New York side of things with me is coming from them," Kidd said of returning to Brooklyn. "We're just focused on the Knicks. That's all we're focused on right now.
"I'm only thinking about the Knicks. I can't put Wednesday before Tuesday. We'll think about Brooklyn when Wednesday comes."
Following his retirement as a player after the 2012-13 season, Kidd became the first person in over 30 years to immediately transition from NBA player to head coach when he was hired by Brooklyn.
After a slow start to last season, the Nets finished 44-38 and were the sixth seed in the Eastern Conference. Brooklyn upset third-seeded Toronto in seven games in the first round before succumbing to the eventual Eastern Conference champion, the Miami Heat, in the second round.
Kidd's controversial exit from Brooklyn reportedly involved a failed play for more control. The Nets granted Kidd permission to interview with new Bucks owners Marc Lasry and Wes Edens and the two teams eventually worked out a trade that sent Kidd to Milwaukee for a pair of second round picks.
The Bucks signed Kidd to a three-year, $15 million contract and dismissed Larry Drew with two years left on his contract. Kidd brought assistant coaches Joe Prunty, Eric Hughes and Sean Sweeney with him from Brooklyn.
"I'm comfortable," Kidd said. "This is a young team, but as a coach there's always room for growth and to learn. This only being my second year, I still have a lot to learn.
"This is a younger team. The team I had last year were vets that knew how to play. A couple of them had won championships so they knew what it took to win. They won a Game 7 on the road. Experience, time and minutes played is probably the only difference."
Brooklyn owner Mikhail Prokhorov recently added fuel to the fire with his comments about Kidd, who made two NBA finals with the Nets and has his number retired by the franchise.
"You know, I think there is a nice proverb in English," Prokhorov recently told reporters at a news conference in Brooklyn. "Don't let the door hit you where the good Lord split you.'
"So, I think each side did what we thought was the best, and I like what we have now. I think our structure is optimal. We (now) have a very strong, experienced coach and very strong (general manager), Billy King. So, for the time being, we're just OK."
Although he won't say it himself, the Bucks know Wednesday's game in Brooklyn will be important to their head coach.
"Absolutely," Bucks center Zaza Pachulia said. "I have been in that situation. It's a special feeling when you play against your old team.
"I don't care how you left that team, in a good way or a bad way, you want to get the win. We all understand that from oldest to youngest, and we're going to do our best for the coaching staff to get this win. Before that we have an important game (Tuesday)."
Giannis to start: After being extremely productive off the bench over the first nine games of the season, Bucks forward Giannis Antetokounmpo made his first start of the season Sunday in Miami.
It was the first time in franchise history that two teenagers have been in the starting lineup, as 19-year-olds Jabari Parker and Antetokounmpo started at the forward spots.
"We thought it was time to see him and Jabari together as starters," Kidd said. "I thought they did a really good job."
Minnesota has also started two teenagers this season in rookies Andrew Wiggins in Zach LaVine. Before this year's Bucks and Timberwolves, the 2005-06 Atlanta Hawks were the last team to start two teenagers (Josh Smith and Marvin Williams).
Kidd plans on keeping both Antetokounmpo and Parker in the starting lineup for the time being. Antetokounmpo scored 11 points with seven rebounds, three assists and two steals in 32 minutes. He's now reached double-digit points in four consecutive games for the first time in his career.
"It felt good," Antetokounmpo said of starting. "It had been a long time since I started. I feel good that Coach trusted me to put me in the starting lineup. He wanted to try something new."
Follow Andrew Gruman on Twitter
---