With Preller hire, Padres not settling for 'safe choice'
Published
Aug. 13, 2014 12:24 p.m. ET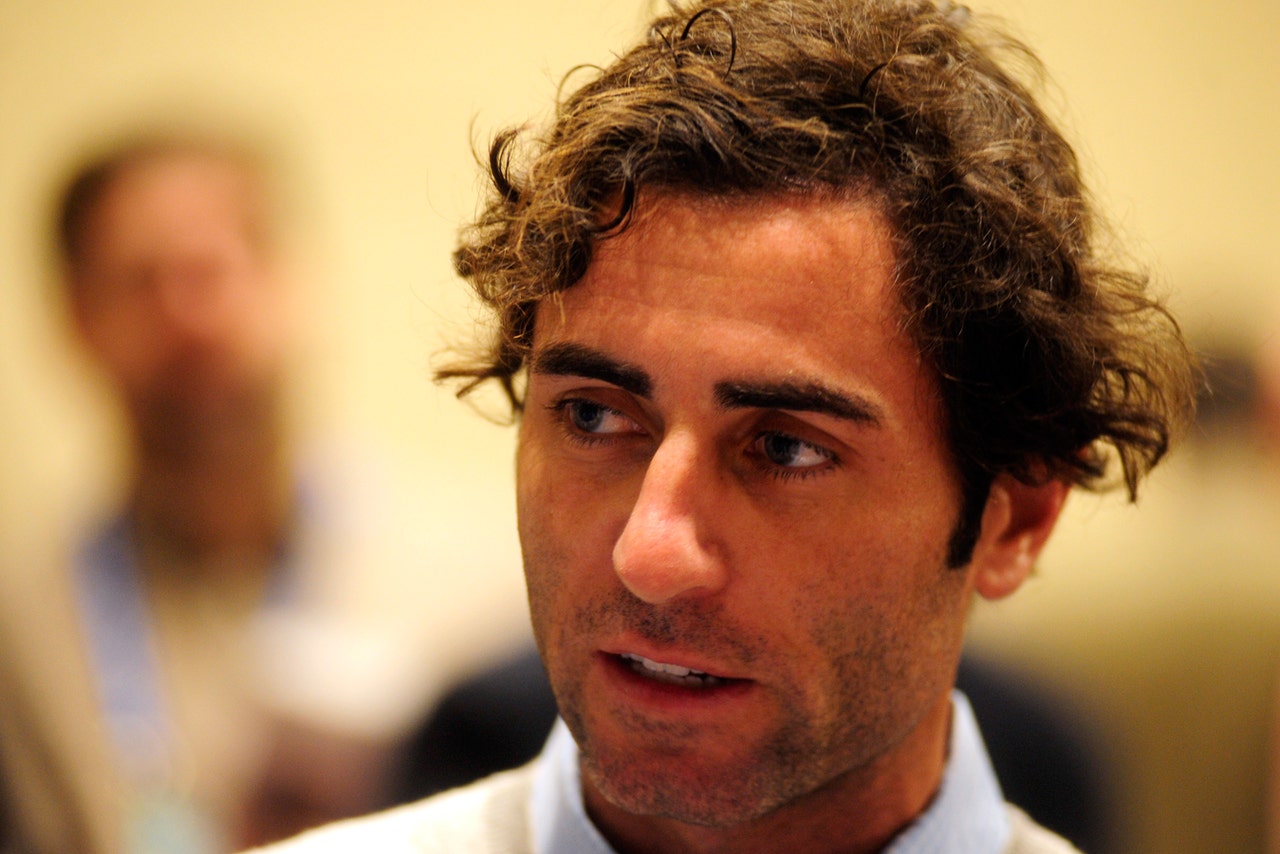 Over the past several days, here's how a handful of scouts and executives have described A.J. Preller to me: "Mad scientist." "Disheveled." "Photographic memory."
Do tell more.
The kind of guy, another person told me, who is far more comfortable lurking on a Dominican Republic baseball field decked out in Bermuda shorts and a floppy hat than wearing a snazzy suit in some office.
Oooh baby, I'm almost hooked.
Two different people separately said this: If the Padres name Preller as their GM, they are not settling for the "safe choice."
Bingo.
Count me in on Preller, all the way in, because these Padres are not going to reach the promised land by being cautious and conservative. Not with the Dodgers out-spending them by a gazillion dollars. Not by hiring a GM from some executive catalog where everyone has the same haircut and handbook.
Safe is for moms and plate umpires.
What the Padres need is someone who is aggressive, whip smart and street smart. Someone who is creative, thinks outside of the box and knows where and how to acquire players, both domestically and internationally. A guy who isn't afraid to take a chance here and mix it up in a back alley there.
Preller, 37, comes from one of the smartest front offices in the game, the Rangers, and yet in some ways was more invisible than a Halloween ghost. He didn't network. Didn't schmooze. He was too busy pursuing players.
Among those gems in the Texas organization with Preller's prints are Jurickson Profar, Leonys Martin and Rougned Odor. He helped deliver Japanese pitching sensation Yu Darvish to Texas.
"He is the brightest young guy I've ever seen in my 47 years of scouting," says Rangers superscout Don Welke.
Welke spent 25 of those years working for Hall of Fame executive Pat Gillick, including helping to build the 1992-1993 World Series winners in Toronto and the 1997 American League East champion Orioles.
From there he went to the Dodgers, and it was Welke who hired Preller there in 2003. Preller's ties to Rangers GM Jon Daniels - they were roommates at Cornell - already have been well-chronicled. But part of Preller's baseball graduate degree came during his entry-level front-office job with the Dodgers.
"Every night, we'd go to Jerry's Deli in Los Angeles and talk baseball after games until 3 or 4 in the morning," Welke said. "He was totally consumed with baseball."
Still is. To hear those who know him talk, Preller thinks and talks about nothing else, and he rarely sleeps. In fact, I wouldn't be surprised if he simply pours milk over a bowl of sunflower seeds each morning and is good to go.
He comes with a skeleton or two. As my Fox colleague Ken Rosenthal wrote last week, Preller was suspended by major league baseball for three months - later reduced to one - in the late 2000s for something that happened in the Dominican Republic while he was scouting players for the Rangers.
Preller's violation, according to sources, resulted from negotiating with a player who already had been suspended for an age/ID discrepancy. As baseball has moved to clean up fraud in the Dominican, teams are barred from talking to players under suspension or to the scouts ("buscones") who represent them.
There was another tiff, too, involving a Dominican outfielder named Jairo Beras, who provided a false date of birth when registering with Major League Baseball as a prospect. The Rangers agreed to terms with Beras on a $4.5 million bonus when most clubs thought he was still only 16 and, thus, would fall under the cap of the $2.9 million clubs were allowed to pay international players that year.
Rangers scouts doggedly investigated Beras, according to sources, learning who his real father was, establishing that he was 17 instead of 16 and, thus, eligible to be signed for that amount of money.
When several other clubs complained, baseball investigated and suspended Beras for several months for falsifying his age. Preller and the Rangers were exonerated, but bitter feelings from some other clubs remained.
So, to a degree, you can call Preller an international man of mystery, too. The simple truth is this: Scouting in the Dominican is the wild, wild west, and you don't deliver players without brass knuckles and a strong constitution.
The Padres were aware of all of this, checked it out and were assured before hiring Preller that he is in good standing with the Commissioner's Office.
Essentially, their assessment in hiring Preller boiled down to this: High reward, some risk.
Good for them. It's been awhile since we've had much reward around Padres baseball, hasn't it?
Personally, I'd much rather see an ownership group swing for the fences while taking some risks than play scared, take no risks and continue to deliver yawns.
Besides, know this about Preller: In Los Angeles scouting in the 24 hours leading up to his hire, he insisted on flying back to Texas to personally meet with Daniels and Co. to thank them for everything last Wednesday morning before Wednesday afternoon's press conference in San Diego.
The Padres, according to sources, were understandably nervous about this and wanted an assurance from Preller that he would not allow the Rangers brass to talk him into changing his mind. No, he said, I gave you my word. The Padres sent a private jet back to get him, with president Mike Dee aboard, and Preller was introduced in San Diego later that day.
It's not going to come easily for him, and it's not going to come quickly. Certainly, taking an office job is risk of his own for Preller. There will be a learning curve, and there will be key hires to make. He's going to have to choose wisely and surround himself with smart people and good evaluators who are not afraid to get a little infield dirt underneath their fingernails. Because he will not be the one beating the Dominican bushes for players (though he sure will have contacts).
One more obstacle for Preller: The Rangers elicited an agreement from the Padres, according to sources, that San Diego will not hire anybody from Texas for two years. Nobody. That said, somehow, I would not be surprised to see Welke eventually show up to work in San Diego.
"I can promise you we're going to have the hungriest, hard-working group of employees in the game," Preller said upon being introduced in San Diego. "I feel pretty confident that once we get going in that direction, we're going to be doing some pretty special things here."
One other thing: Word is, he had to get an emergency haircut just before interviewing, too, because his hair was far too wild and unruly.
Perfect. Absolutely perfect.
---