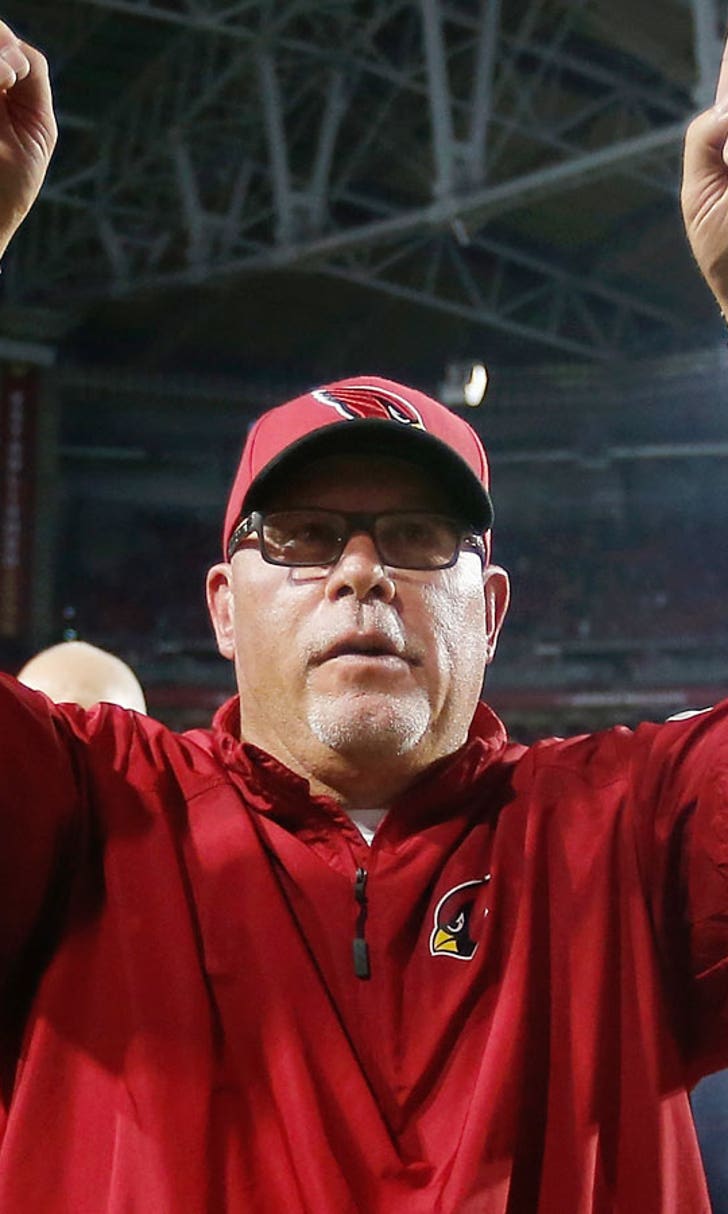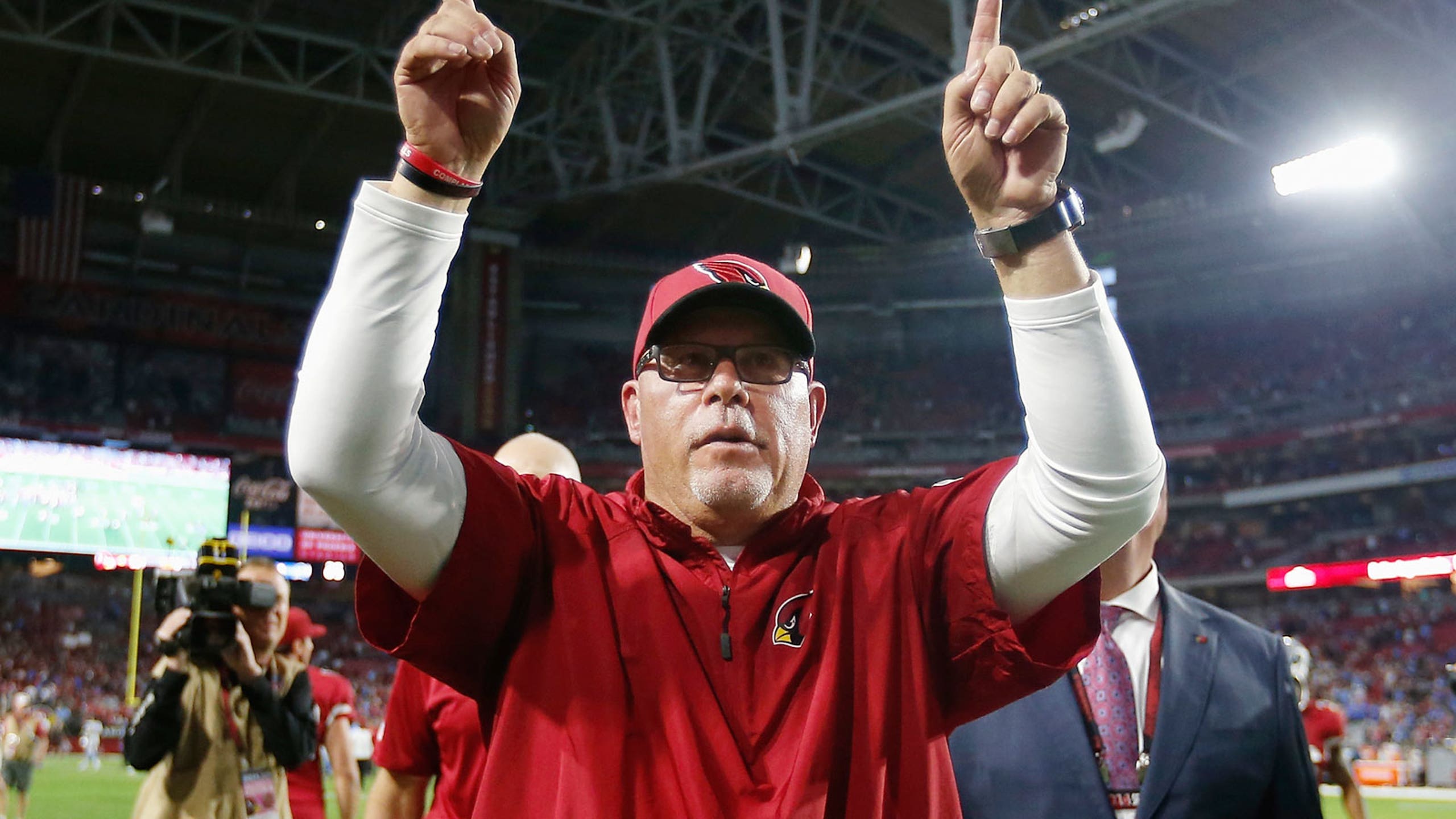 With playoffs assured, Cardinals seek top seed
BY foxsports • December 15, 2014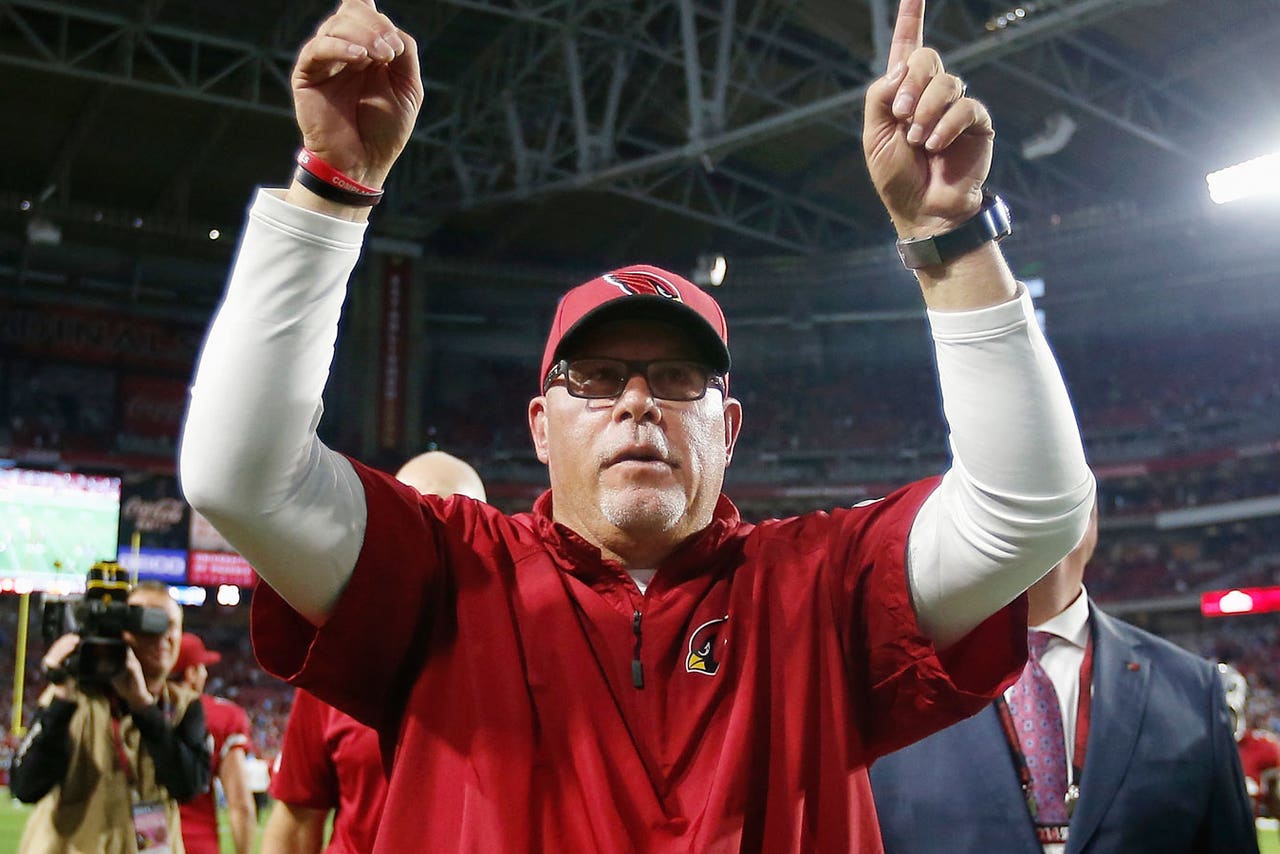 TEMPE, Ariz. -- When Dallas defeated Philadelphia on Sunday night, the Cardinals knew they clinched a playoff berth. It's the first time Arizona qualified for the postseason since 2009: Kurt Warner's final season.
Bigger goals exist, however, and they start with Sunday's game at University of Phoenix Stadium against the Seattle Seahawks.

"Knowing that we're in, there's some comfort, but knowing what's at stake, we don't want to travel to play," Arians said Monday.

If Arizona wins beats Seattle, it clinched the NFC West title, the conference's No. 1 overall seed and a first-round bye.
All three would greatly aid the Cardinals as quarterback Drew Stanton nurses an ACL sprain and a Grade II MCL sprain that will in all likelihood keep him out the rest of the regular season and possibly longer.
Arians on Monday said Stanton's timetable for return is between two and four weeks. A first-round bye might allow Stanton to return in time for the team's first playoff game and it would certainly help his health.

If Arizona loses to Seattle, it can still win the division and a first-round bye with a win in the season finale at San Francisco and a loss by the Seahawks to St. Louis, but the latter seems unlikely.
In the meantime, on his weekly radio show on Arizona Sports GM Steve Keim said Ryan Lindley will lead the team against the Seahawks but rookie Logan Thomas likely is to have a package. Arians later confirmed that arrangement.

Arians cited Lindley's NFL experience as the reason he chose him over Thomas. Lindley was the Cardinals' sixth-round pick in 2012 and appeared in seven career games. 

"I think he's a little bit more ready right now, having been back in the system for a while," Arians said. "Logan is going to be a great player. Sometimes you can put guys in positions to fail. I want him to succeed when he plays and he didn't have that opportunity (when he played) in Denver, although he did some good things."

Thomas, the team's fourth-round pick this year, beat out Lindley in training camp. The Cardinals re-signed Lindley off the Chargers' practice squad when starter Carson Palmer was lost for the season with an ACL tear. 
This marks the fourth time Arizona has qualified for the postseason since moving from St. Louis in 1988. The other appearances came in 1998 (advanced to divisional round) and 2008, when Arizona lost to Pittsburgh in the Super Bowl. Arizona went 1-1 in 2009; defeating Green Bay but falling to eventual Super Bowl champion New Orleans.
Follow Craig Morgan on Twitter
---