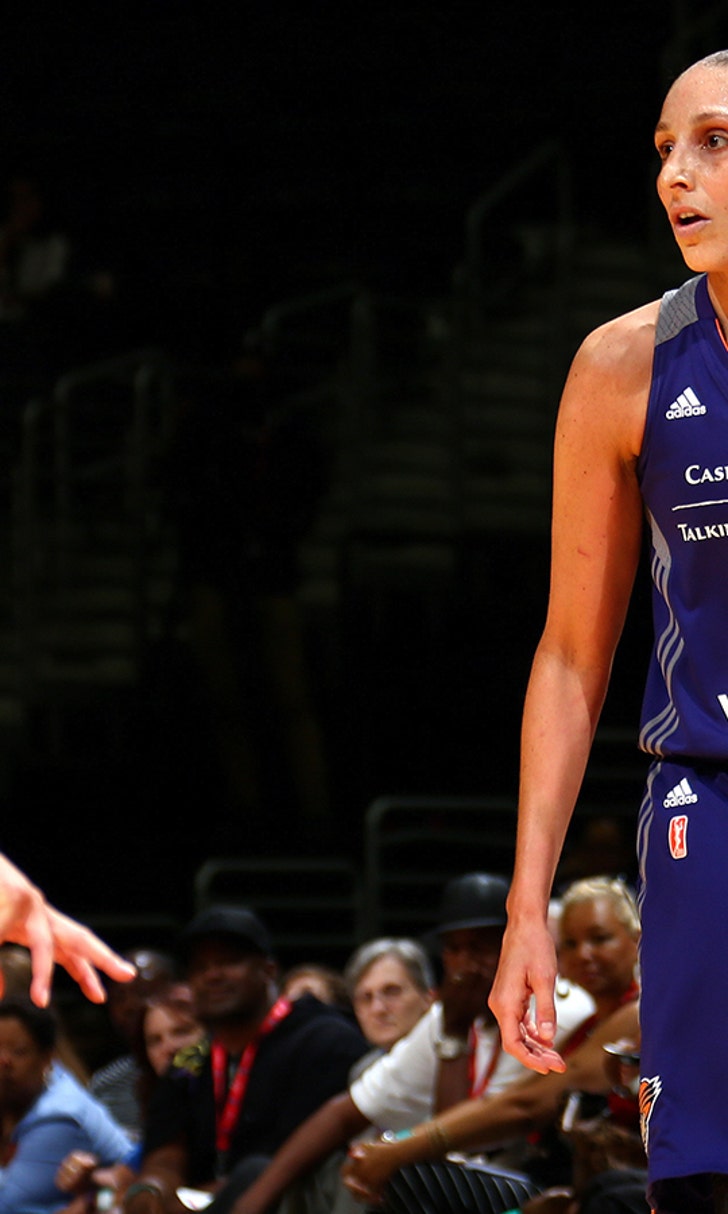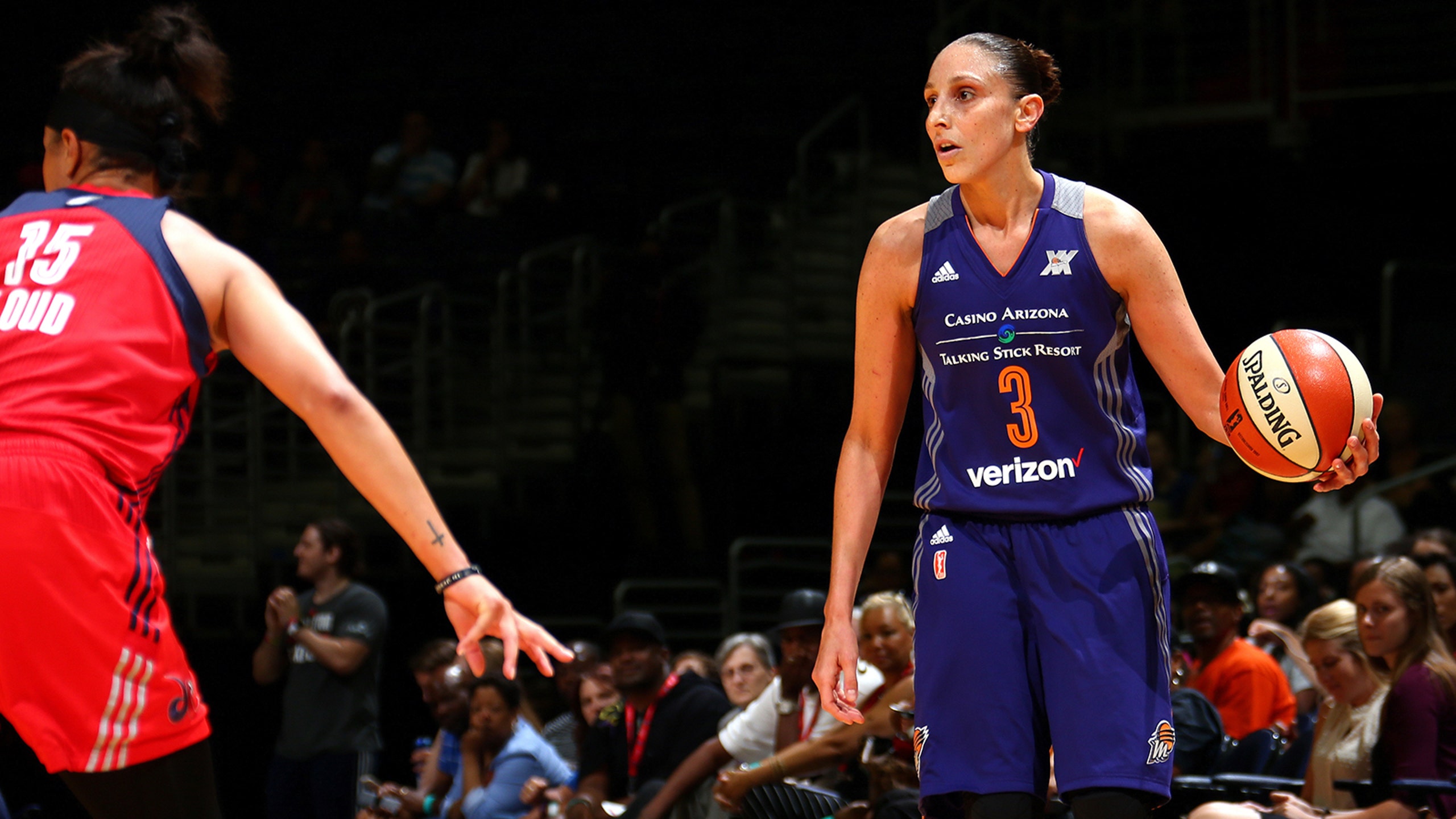 With Olympics done, Mercury focus on sprint to the playoffs
BY foxsports • August 24, 2016
With the Olympics behind it, the WNBA is ready to restart its season after a month-long break.
There should be quite the sprint to the finish over the league's final weeks.
"Very excited to get the back end of the season going," WNBA President Lisa Borders said. "You think about the format changes, top eight teams make the playoffs, doesn't matter what your geography is, it matters what your record is."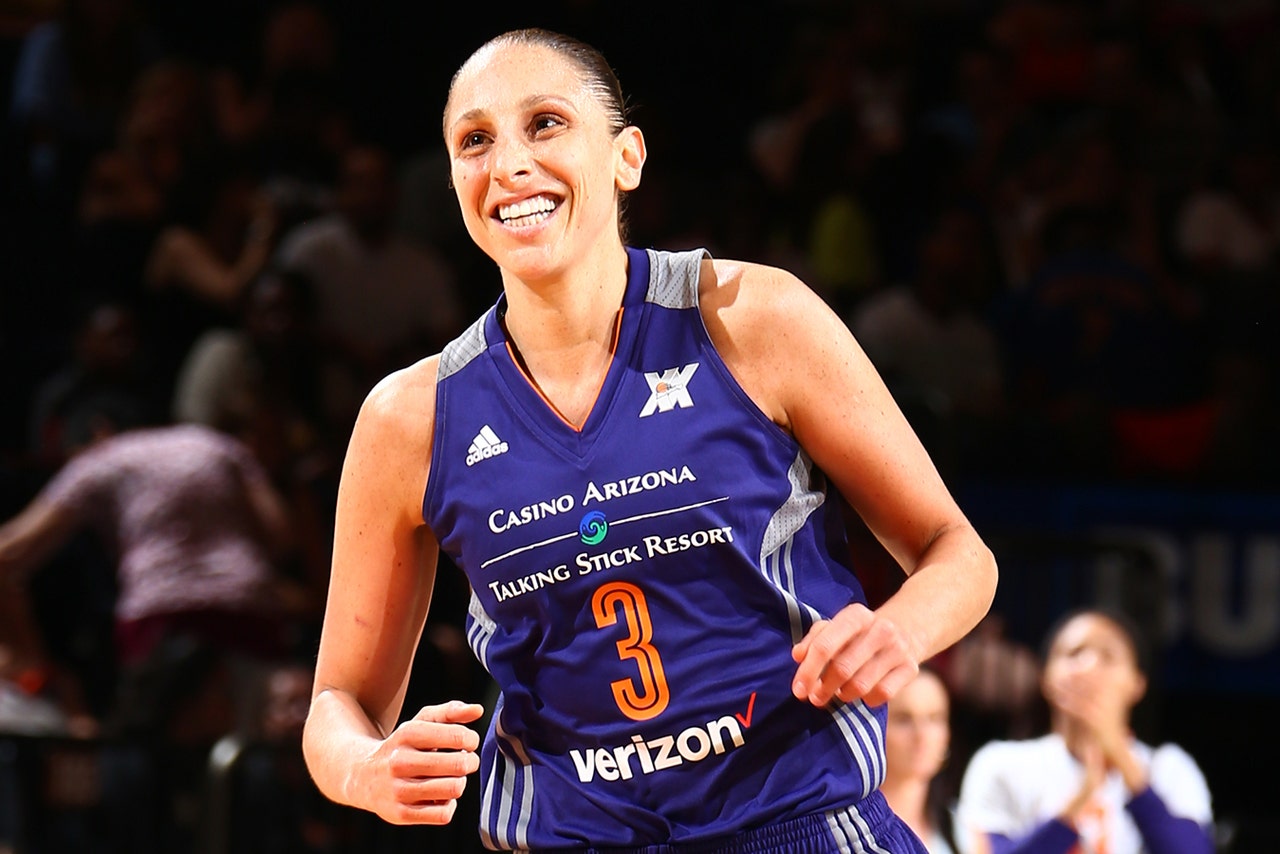 MERCURY REMAINING SCHEDULE
Friday, Aug. 26 -- Dallas, 7 p.m.
Sunday, Aug. 28 -- Los Angeles, 6 p.m.
Tuesday, Aug. 30 -- at Indiana, 4 p.m.
Friday, Sept. 2 -- at Connecticut, 4 p.m.
Saturday, Sept. 3 -- at New York, 3 p.m.
Tuesday, Sept. 6 -- at Atlanta, 4 p.m.
Sunday, Sept. 11 -- Atlanta, 3 p.m., FOX Sports Arizona Plus
Tuesday, Sept. 13 -- at Los Angeles, 7:30 p.m.
Thursday, Sept. 15 -- Seattle, 7 p.m.
Sunday, Sept. 18 -- at San Antonio, 1:30 p.m.
Only 4 1/2 games separate fourth place and 11th after the league changed its playoff format this season to get rid of conferences. The top eight teams will make the playoffs.
"The league is very close right now and anybody can make it into the playoffs or get kicked out at this point," Chicago Sky star Elena Delle Donne said. "Every game is do or die."
Phoenix, which had nearly half its team go to Rio, had been the biggest disappointment this season. Picked in preseason by the league's general managers to win the title, the Mercury sit at 10-14 and in seventh place.
"The WNBA season is very tricky, especially with the Olympic break," Diana Taurasi said. "If we can start building momentum and playing good basketball, we have championship caliber talent. We just need to start playing like it."
Taurasi was one of six Olympians on the Mercury roster. She averaged a team-leading 15.6 points per game while making 57.9 percent of her 3-point attempts for the gold-medal winning USA, and center Brittney Griner average 9.8 points and 5.9 rebounds while shooting 69.2 percent from the field.
Guard Marta Xargay averaged 10.7 points and 2.1 assists in helping Spain to a silver medal, and forward Sonja Petrovic averaged 14.6 points, 5.1 rebounds, 3.6 assists and 1.8 assists to help Serbia to its first Olympic medal -- a bronze.
Forward Penny Taylor, playing in her third Olympics, Australia to a perfect 5-0 record during the group play stages, averaging 15.4 points, 5.2 rebounds, 4.8 assists and 1.8 steals per game. Australia was denied a medal when it was upset 73-71 by Serbia in the quarterfinals.
Guard Lindsey Harding was the leading scorer for Belarus, averaging 13.9 points and 5.0 assists.
The Mercury's remaining schedule features four home games -- starting with Friday against Dallas (9-16) -- and six on the road. They have two more games against Western Conference leading Los Angeles (21-3) and one against East leading New York (18-8). Four of the 10 games are against teams with losing records.
Los Angeles and Minnesota have already clinched playoff spots and most likely will be the top two seeds, earning them byes into the semifinals. The Sparks had plenty of time to rest over the last month, as none of their players was in the Olympics.
Here are other things to watch as the WNBA gets back underway:
RETURNING FROM INJURY: New York sits in third place and should get a boost from the return of Epiphanny Prince, who missed the first 26 games while recovering from an ACL injury . Coach Bill Laimbeer expects her to be ready come playoff time.
FAREWELLS: Tamika Catchings won her fourth gold medal and now winds down her playing career in Indiana. She's not the only person retiring at the end of the season. Phoenix's Penny Taylor also announced this is her last year playing professionally . Swin Cash announced her retirement in the middle of the season, effective at the end of this year. San Antonio coach Dan Hughes said before the season it would be his final one on the bench.
---