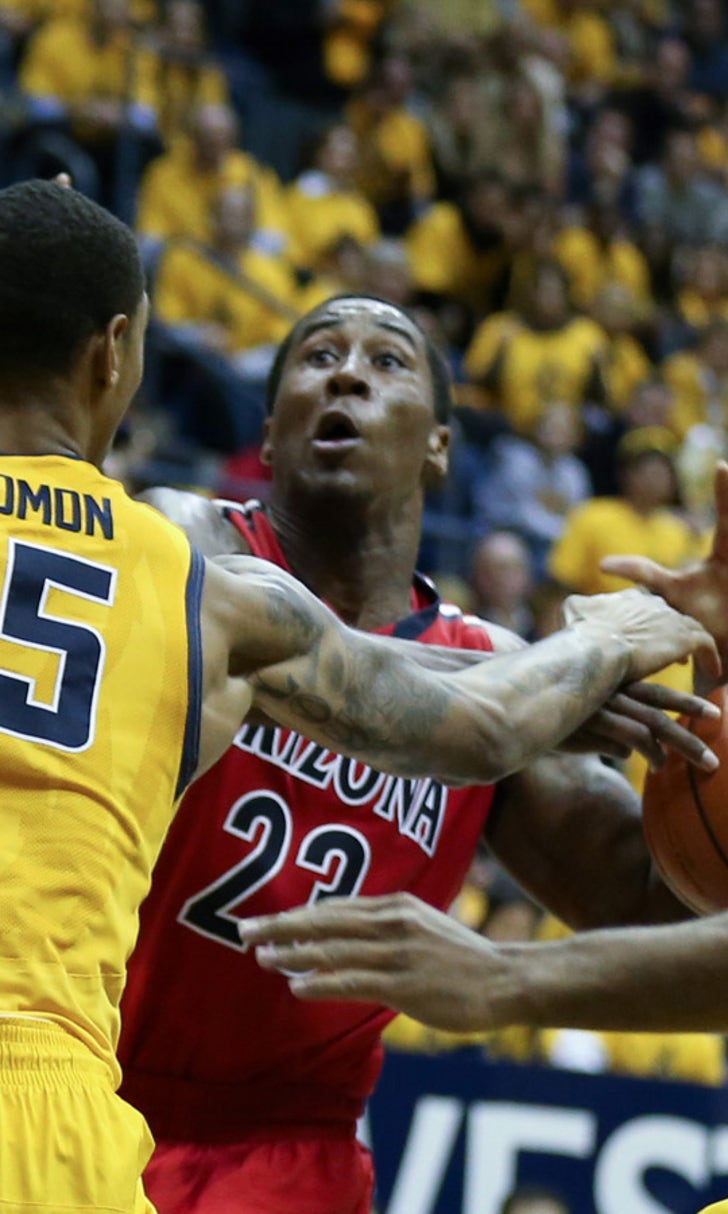 With goals still within reach, Arizona regroups, moves on without Ashley
BY foxsports • February 3, 2014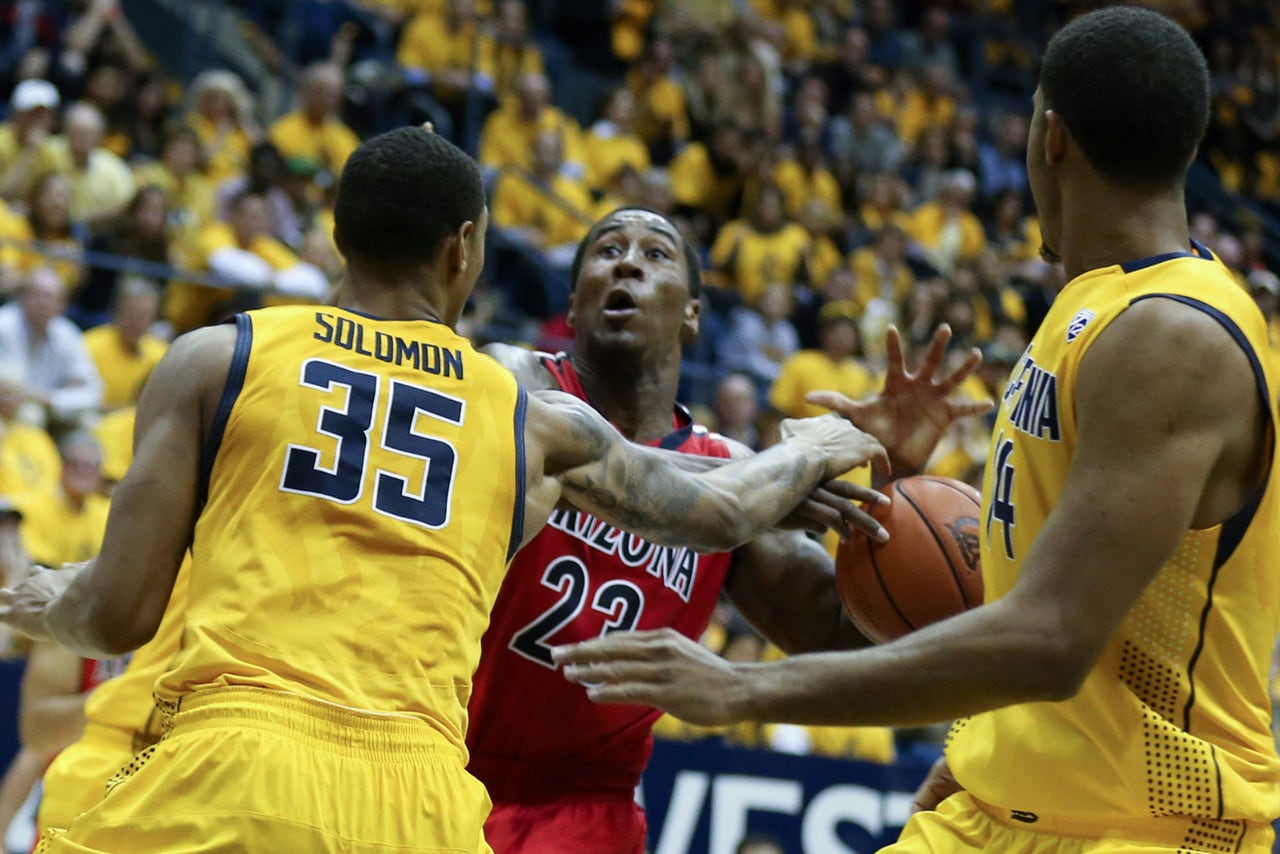 TUCSON, Ariz. -- There was the expected gloom over Arizona's first media availability since losing sophomore forward Brandon Ashley and suffering its first loss of the season to California over the weekend, but the doom was not apparent.
Arizona (21-1), now No. 2 in the polls after a school-record eight consecutive weeks at the top, will move on, well, because it has no choice.
"Everybody knows there's a lot at stake here this season," said Arizona coach Sean Miller.
Miller said he wouldn't see it as a surprise if his team "rallied behind the cause" much like Louisville did last season en route to a NCAA title, when Kevin Ware suffered a season-ending injury in the NCAA tournament.
"I don't want to use the word 'desperate,' but their hunger is renewed," Miller said. "You already have a hungry team that has done a lot of good things, and then something is taken away from you, and then you become almost a desperate hungry. Your effort level and concentration is almost elevated because you've lost somebody who is very meaningful to your team."
Ashley, a sophomore forward, suffered what is being called a season-ending "foot injury" in Saturday's loss at California. Miller said its very likely Ashley will have surgery in the next couple of weeks, although he did not get into specifics of the injury to Ashley's right foot.
"He can have surgery, move forward and have a prosperous career," Miller said.
Miller said Ashley is "devastated" because of the injury.
"Any time at that age (19) in a game that you love with the dreams that you have and how hard you work in the offseason -- and in Brandon's case -- how he established himself he was a real part of a team that went 21-0," Miller said. "With all the things that have gone right through his hard work and his investment and you're done like that on one play, it knocks you back."
Miller said "he'll move forward and do great things."
The challenge for his teammates is to do the same after falling from the ranks of the unbeaten while shooting only 32 percent against California.
Miller said he's confident his team will shoot better and move on from Ashley's injury.
"We can still be an excellent team," Miller said.
"We've been relatively fortunate (that) we've been healthy through Game 21, it's just that Game 22 changed quickly," Miller said.
Miller said freshman Rondae Hollis-Jefferson , who is averaging 23 minutes per game, will get Ashley's place in the starting lineup and will likely get increased minutes. In fact, all the starters can expect added minutes. Miller made it a point to say that no player is averaging more than 32 minutes or rank in the top 20 in minutes played among Pac-12 players.
"You know that each of our players is capable of (playing more) and is more than willing to play more than 30-32 minutes per game," Miller said. "If we did nothing but give the players who have played more of an opportunity … that is part of our solution."
He made sure to say he's aware of foul trouble and fatigue, but "we don't have to do this for 30 games, but for the next nine regular season games and postseason."
Point guard T.J. McConnell said "I would actually like to play 40 minutes if I could, and I'm sure that everyone else on the court would to as well. We're ready to play more minutes. It's a bad circumstance for us to play more, but we've got to be ready."
Sophomore guard Gabe York takes over Hollis-Jefferson's role as sixth man, and Miller said junior forward Matt Korchek, freshman guard Elliott Pitts and senior guard Jordan Mayes are next in line for minutes off the bench, but center Zach Peters "isn't ready."                    .
"Those guys will be part of the solution," Miller said.
The Wildcats return to action Thursday night with a home game against Oregon, and Miller said he's confident that the season's high goals remain in reach.
"We have nine games left with a two-game lead (in the Pac-12)," Miller said. "We don't want to relinquish the two-game lead. We want to keep fighting. We don't want to get too far ahead of ourselves. We can't control everything, including Brandon's injury. What we can control is working very hard and together to be the best that we can be."
Follow Steve Rivera on Twitter
---