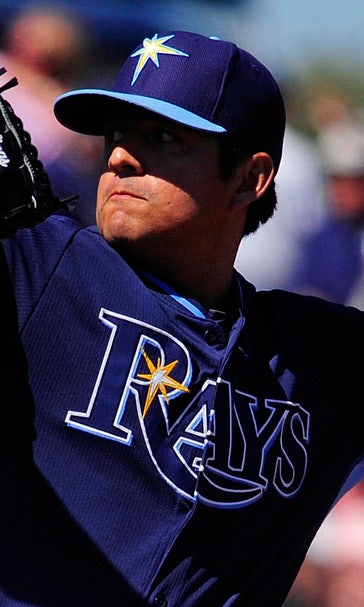 With Cingrani on the mound, Reds try to avoid sweep
BY foxsports • April 13, 2014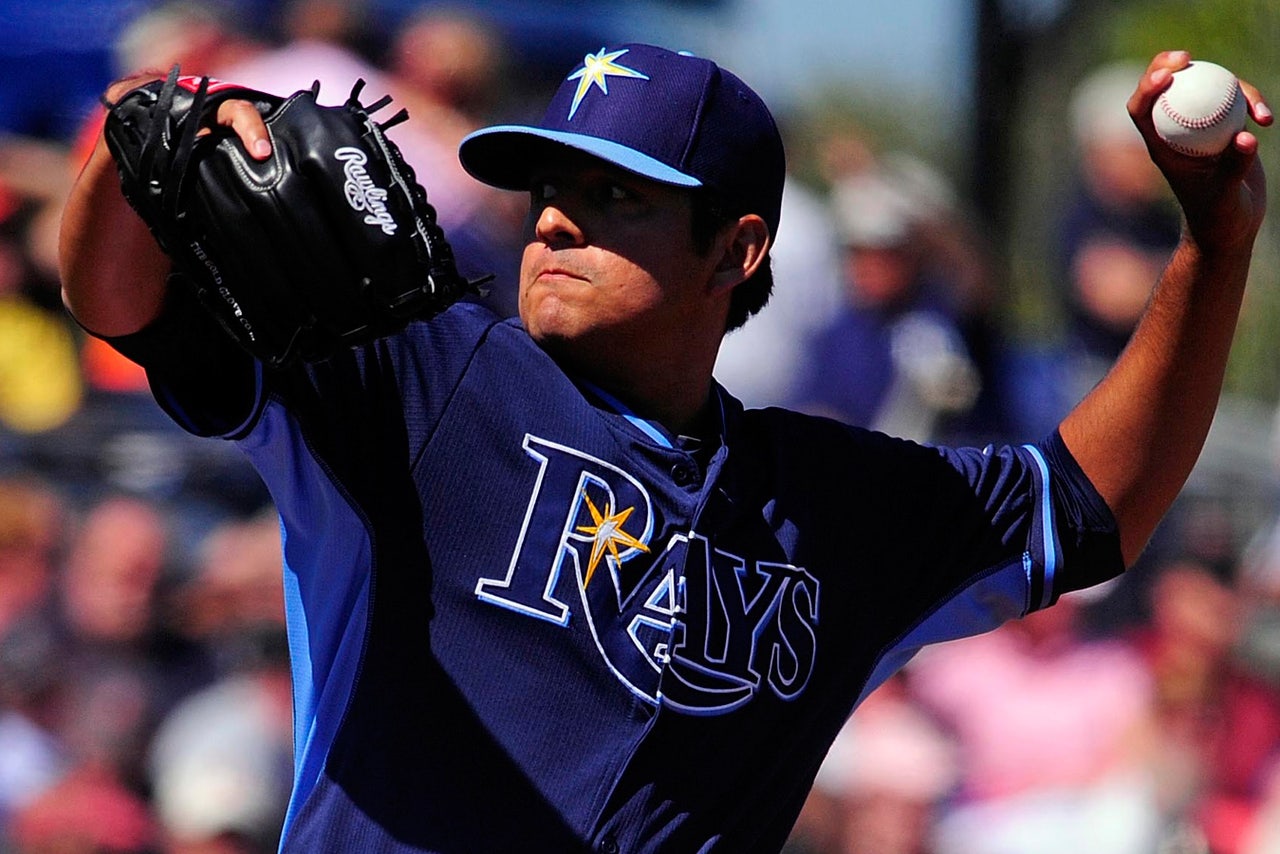 Even with Matt Moore on the shelf, the Tampa Bay Rays have shown plenty of pitching prowess in their series against the Cincinnati Reds.
Moore's replacement in the rotation, Cesar Ramos, will try to produce his own strong performance Sunday and lead the Rays to their first series sweep in 2014.
Tampa Bay sent Moore, who went a team-best 17-4 last season, to the 15-day disabled list Tuesday for an ailing left elbow. He's planning on playing catch in a couple of days, will get examined by a team doctor and hopes to avoid Tommy John surgery.
The Rays (7-5) are among the major league leaders with a 2.55 ERA, allowing no more than one run in three of four games since putting Moore on the DL and only one through two contests in Cincinnati. They needed James Loney's second-inning homer for a 1-0 win Saturday.
Alex Cobb, Jake McGee and Grant Balfour combined to hold the Reds to four hits and one walk. A day earlier, David Price limited them to four hits in 8 1-3 innings before Balfour recorded the final two outs in a 2-1 victory.
Balfour has yielded one hit in 4 2-3 scoreless innings, converting all four of his save opportunities for a Rays bullpen which hasn't allowed a run in 7 2-3 innings over the past four games.
Tampa Bay will send out its long reliever for Sunday's finale. Ramos (0-0, 2.25 ERA) has made four appearances this season, but manager Joe Maddon feels he's capable of going longer Sunday.
"We felt like this was the right thing to do right now, given that opportunity. He's been pitching well out of the bullpen for us in the brief time that he's pitched with us this season," Maddon told the team's website. "I still believe he's able to throw at least 75 pitches in a game."
Ramos will make his fourth career start, second since the end of the 2009 season and first since throwing 2 2-3 scoreless innings in a 7-3 win at Philadelphia on June 24, 2012.
The left-hander has never faced the Reds (3-8), who have the worst record in the majors as their offense continues to struggle. They're hitting .219 with only two homers while averaging 2.5 runs.
Jay Bruce is in a 2-for-22 slump, and rookie speedster Billy Hamilton is hitting .147 with just two steals but has dealt with a jammed left middle finger this week.
"We're trying to stay aggressive," first-year manager Bryan Price said. "You have to take advantage of your opportunities until you get on a roll."
Price, whose team is 2 for 22 with runners in scoring position over the last three games, was part of a team meeting after Saturday's loss.
"It was just a friendly reminder of what we've got here and who we are as a team," catcher Brayan Pena said. "It was a very positive meeting. The skipper got involved."
The Reds, off to their worst start since 1995, are 1-4 at home and seeking to avoid their worst start there since dropping six of seven to begin 1999.
Tony Cingrani (0-1, 2.45) will make his first start against Tampa Bay after back-to-back games against St. Louis. He gave up two hits over seven innings and struck out nine in a 1-0 home win April 2 but struggled at Busch Stadium on Monday. The left-hander needed 88 pitches to get through four innings in the 5-3 loss, giving up three runs and three hits while walking four.
---