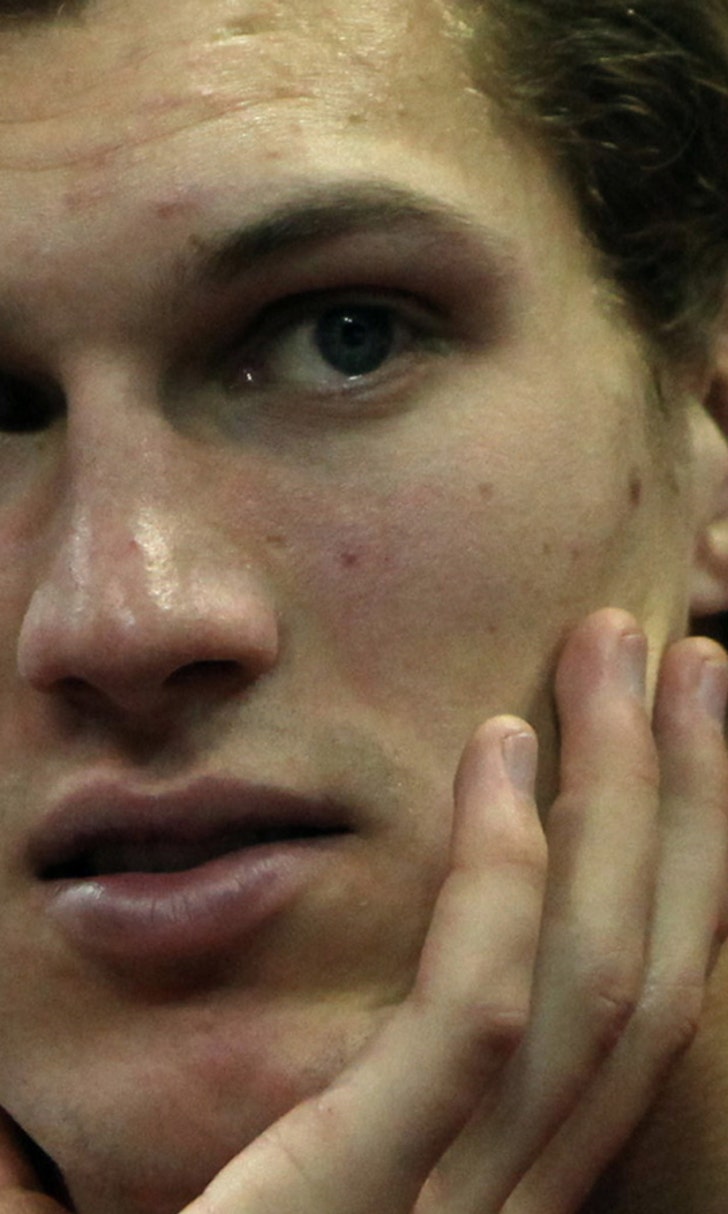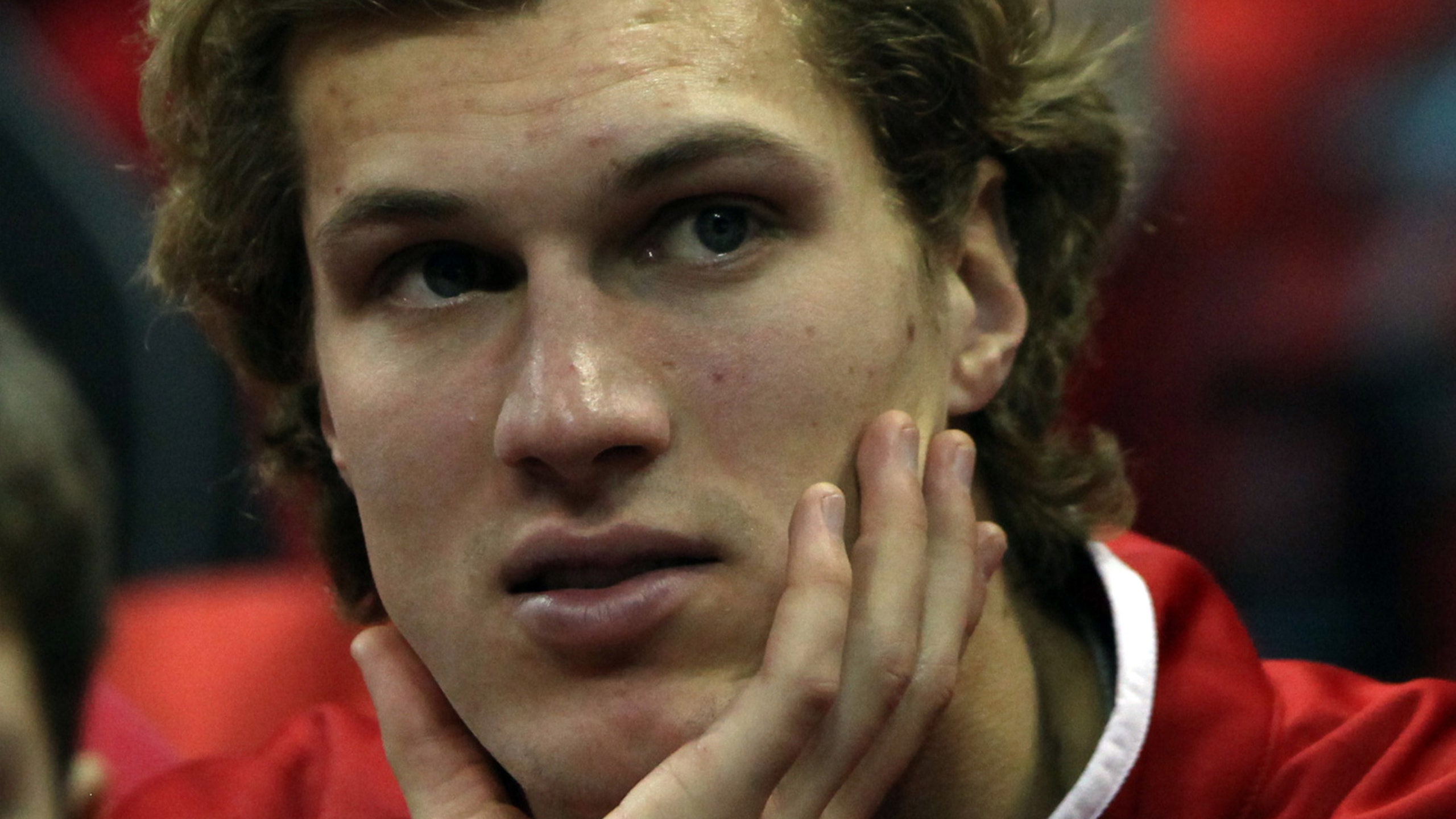 Wisconsin players praise hiring of Chryst as coach
BY foxsports • December 17, 2014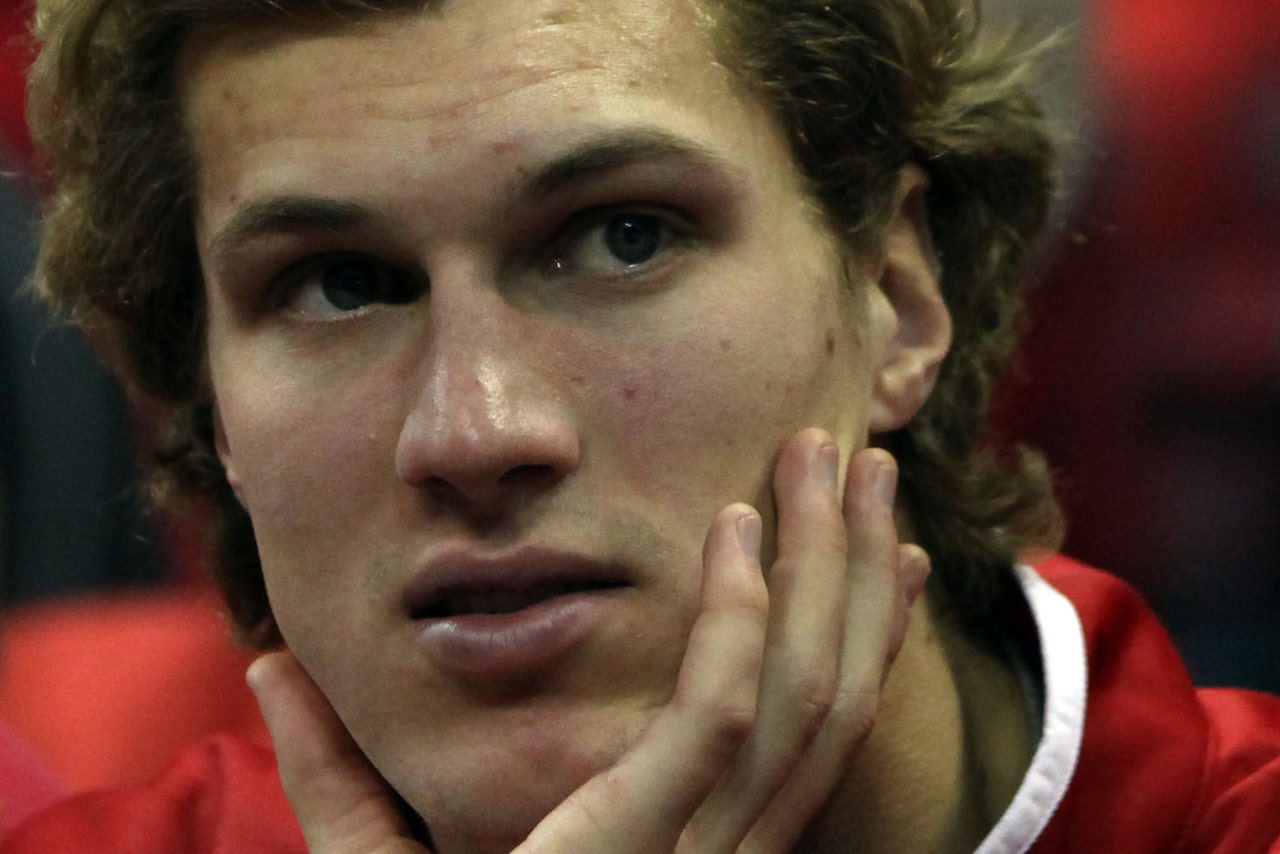 MADISON, Wis. -- The confusion and hurt of losing a second head coach in two years slowly began to dissipate for Wisconsin's football players when word leaked that Paul Chryst just might be the Badgers' next head coach.
Chryst's familiarity with the team's older players, coupled with all he accomplished as an offensive coordinator, certainly resonated. And as the days ticked toward his official hiring -- state law mandated a waiting period of five business days -- many team members simply could not wait.
When the move finally was announced Wednesday night, Badgers players couldn't have been more thrilled.
"I was excited," said Badgers quarterback Joel Stave, who worked with Chryst during a redshirt season in 2011. "I knew the kind of coach he was from my experience with him. I've obviously never had him as a head coach. But having him as an offensive coordinator and as a quarterback coach, I got a chance to really get to know him as a position coach and a coordinator, and I thought he did a tremendous job. I'm sure he's just as good of a head coach."
Stave, running back Corey Clement and fullback Derek Watt each attended Chryst's introductory news conference. And all three players praised the move based on their familiarity with Chryst. The hiring also drew a chorus of applause from Badgers players past and present on Twitter, including J.J. Watt, Chris Maragos, Kevin Zeitler, Bradie Ewing, Jacob Pedersen Marcus Trotter, Jordan Fredrick and Tyler Marz.
Chryst brings with him plenty of clout to the program. He served as Wisconsin's offensive coordinator from 2005-11 and helped the Badgers' offense reach new heights before taking the head coaching job at the University of Pittsburgh.
Clement was recruited by Chryst and originally committed to Pitt before flipping to Wisconsin.
"It's actually cool just to have him back," Clement said. "I don't think I would have wanted anybody else other than him. Once they talked about the rumors of having him in the rotation, I'm like, 'That's who I want.'
"A lot of guys were saying you guys want coach Chryst back. Coming from an upperclassmen standpoint, they were like, 'You're so lucky if you guys get him back.' So I'm like, 'OK, if it's not coach Gary Andersen, then I want coach Chryst."
Chryst flew into Madison on Tuesday with his family and held his first team meeting on Wednesday -- exactly one week after Andersen informed players he had accepted the head coaching position at Oregon State.
"I think like anything, you're very appreciative to be standing at the front of the room and want them to know that," Chryst said of the meeting. "Also, I think that I went through that as a player. I mean, change brings uncertainty, but change can also be how we grow. So, I didn't want to make it all about me, either. What's interesting and neat about these bowl games is the season is still going on.
"The thing I love about the game of football is what matters is the game is played between the lines and the players are the ones between the lines. For them to enjoy that what they've done and the season they've had, it's impressive to me looking at it from a distance. So this is this team's last chance to play together. They will maximize that and enjoy it. It wasn't a long meeting, but it was impressive after the meeting. Every kid came up and introduced themselves to me. If I hadn't already known them, I'm excited to get to know this team and it will be fun to watch them."
Chryst's record at Pittsburgh was 19-19 and included a 10-13 mark in conference play. But he also inherited a program that had gone through three other coaches in the span of a year.
Dave Wannstedt resigned at Pitt following the 2010 season and was replaced by Mike Haywood. He was arrested two weeks later on domestic violence charges and was promptly fired Jan. 1, 2011. Todd Graham then was hired on Jan. 10, only to leave in December after just one season with the team.
"You can't prepare someone to be a head coach and touch all the bases because there's always going to be a surprise," Badgers athletic director Barry Alvarez said. "So the things that Paul has learned and how he's built a team and how he's recruited some of the better players and some of the top players in the ACC, young players that he has, those are all things that resonated to me that he's ready.
"If the timing is right and we can get him back here, I knew that you guys all know I keep a short list for coaching positions and that moved him right to the top of the list."
Watt said he was encouraged knowing Chryst was likely to keep much of the same offensive philosophy that helped the Badgers excel during his tenure as the team's offensive coordinator. He also noted Chryst was a coach who cared about players and maintained solid roots in Madison, where Chryst was born and grew up.
The fact Chryst could provide some much-needed stability only adds to the level of players' excitement.
"I think that's good for the program," Stave said. "It has been kind of a decent amount of turnover, I guess since I've been here. Right before I got here, coaching was very stable for a number of years. This is the third head coach and fourth offensive coordinator. I think just having a guy who wants to be here, having a guy who's looking to be here for a long time will be really good for the program."
Follow Jesse Temple on Twitter
---