Wisconsin Badgers
Wisconsin Badgers
Wisconsin Badgers predictions: Game 9 vs. Rutgers
Published
Nov. 2, 2018 3:58 p.m. ET

True statement: I found two people picking Rutgers to beat Wisconsin.

Did this get your attention? Because this Saturday's game at Camp Randall Stadium against the Scarlet Knights might have the least buzz of any non-FCS opponent in .... decades?

Part (most? all?) of the fan base is understandably down on Wisconsin, which is coming off a bad loss to Northwestern, is out of the top 25 for the first time all year and now gets to face a moribund Rutgers team which has one win on the season and enters having lost seven straight. You can almost hear the yawns from (insert city where you live).

With all these above factors -- especially no longer being ranked -- it's a little harder to find picks for a game like this, in which Wisconsin is favored by 30 -- 30! -- points.



But we still found a bunch and there are some hearty folks on Twitter still willing to contribute, so here we go.

Here are this week's picks from around the web and Twitter:

Brandon Cavanaugh of Athlon Sports: Wisconsin 38, Rutgers 10. "[Wisconsin] simply must make sure handoffs are clean, hit the occasional intermediate or deep pass to keep Rutgers honest about trying to stymie Taylor and let the big men up front do their job. It's a great opportunity for Wisconsin to gain momentum heading into next week's bout with Penn State at Happy Valley and it'd be no shock to see them take full advantage of it."

Pete Fiutak of Collegefootballnews.com: Wisconsin 44, Rutgers 13. "Wisconsin has quickly fallen into the discussion of the nation's most disappointing teams, but it looked great against Illinois a few weeks ago, and it's going to do that against a Rutgers squad with one of the nation's worst offenses. The Badger program under Paul Chryst never gets too high or too low, but after what happened last week, it'll look the part on both sides of the ball. The ground game will work, and the defense will come up with third down stop after third down stop."

NJ.com staff: Steve Politi - Wisconsin 42, Rutgers 6; James Kratch - Rutgers 20, Wisconsin 19 (his explanation: "The line is high. Too high. Wisconsin is banged up and Rutgers is coming off its open week. Since the summer, I've had this weird feeling the Scarlet Knights can hang with the Badgers. A 1-7 start hasn't curbed that inkling. Containing Jonathan Taylor will be a chore, but if Rutgers can somehow pull it off - or at least keep things manageable - it has a chance, I think. Er, feel. What the heck."; Keith Sargeant - Wisconsin 24, Rutgers 17.

Asbury Park Press staff: Josh Newman - Wisconsin 30, Rutgers 10; Jerry Carino - Wisconsin 17, Rutgers 5; Steve Edelson - Wisconsin 48, Rutgers 3; Bob Jordan - Wisconsin 42, Rutgers 17; Zach Miller - Wisconsin 34, Rutgers 12; Dave Rivera - Wisconsin 27, Rutgers 10.

Chad Leistikow of the Des Moines Register: Wisconsin 48, Rutgers 6. "Quarterback Alex Hornibrook (concussion) has been cleared to return after he missed the Badgers' key road loss at Northwestern. Rutgers' season of disarray continued with the dismissal of a linebacker who was charged with an attempted double-murder plot. It's hard to envision how the Big Ten's top rushing offense vs. the 13th-ranked rushing defense is competitive."

Four of the five writers at On the Banks (a Rutgers site) pick Wisconsin to win. The lone person to pick the Scarlet Knights is Dave White and he offers this "reasoning": "Okay, this is short. I got a weird feeling about this game. Don't know why. Don't know how. Don't know much about history. But let's do this: Rutgers 21 Wisconsin 17."

David Kenyon of Bleacher Report: Wisconsin 31, Rutgers 10. "Wisconsin fell to Northwestern in quarterback Alex Hornibrook's absence (concussion), but the Badgers figure to have little trouble with Rutgers. The Scarlet Knights have surrendered 5.5 yards per carry, so a bounce-back performance for star runner Jonathan Taylor (46 yards last week) is likely."

Athon Sports' Mitch Light: Wisconsin 34, Rutgers 10.

Jesse Temple of The Athletic ($): Wisconsin 45, Rutgers 10. "Wisconsin enters its game against Rutgers as a whopping 30-point favorite. That's the second-biggest point spread in college football this weekend behind Clemson over Louisville (39 points). The question really isn't whether Wisconsin will win Saturday but rather by how much. Wisconsin's run game should wear out Rutgers, and the Scarlet Knights don't have much offensively to combat the Badgers if they score a few early touchdowns. Wisconsin could use a laugher with back-to-back road games coming against Penn State and Purdue."

Sam McKewon of the Omaha World-Leader: Wisconsin 42, Rutgers 10.

Andy Greder of the Pioneer Press: Wisconsin 40, Rutgers 10.

The Oklahoman's Berry Tramel: Wisconsin 31, Rutgers 14.

Al "Big Al' Arend of the Herald-Palladium: Wisconsin 45, Rutgers 10.

Bill Connelly of SB Nation: His S&P+ projection has it Wisconsin 42, Rutgers 13.

All three Athlon Sports analysts are picking Wisconsin to win.


---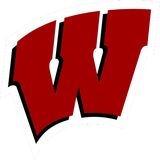 Get more from Wisconsin Badgers
Follow your favorites to get information about games, news and more
---