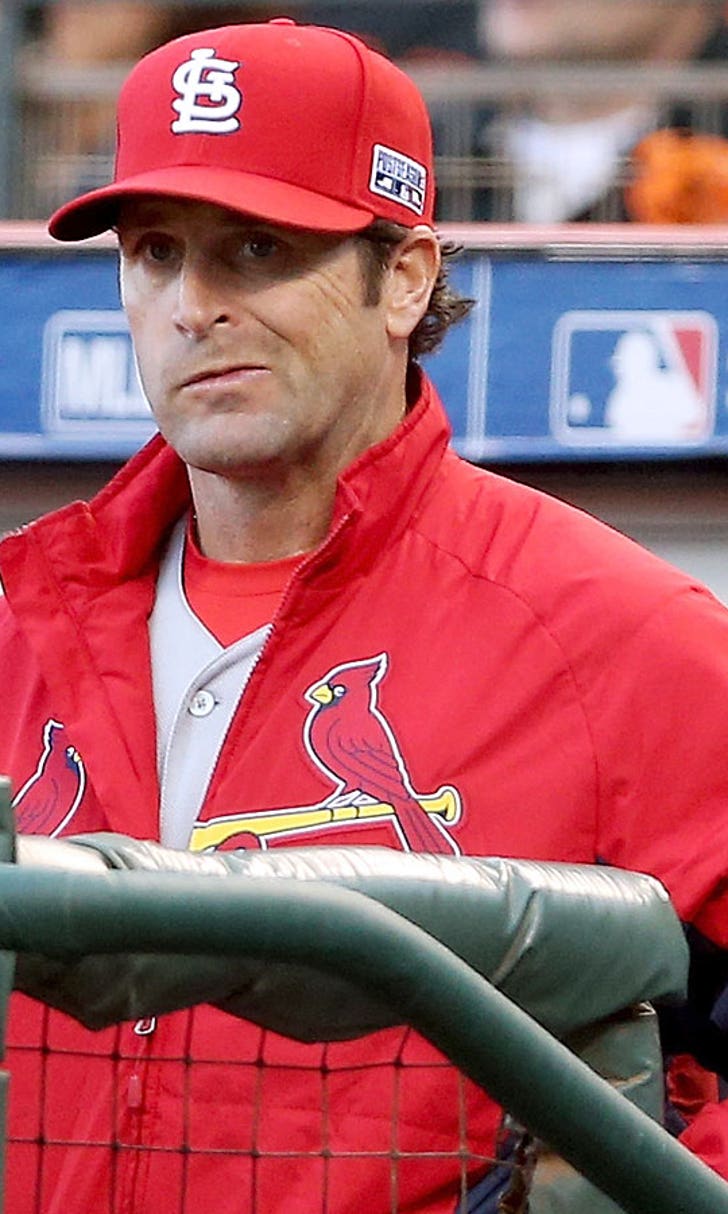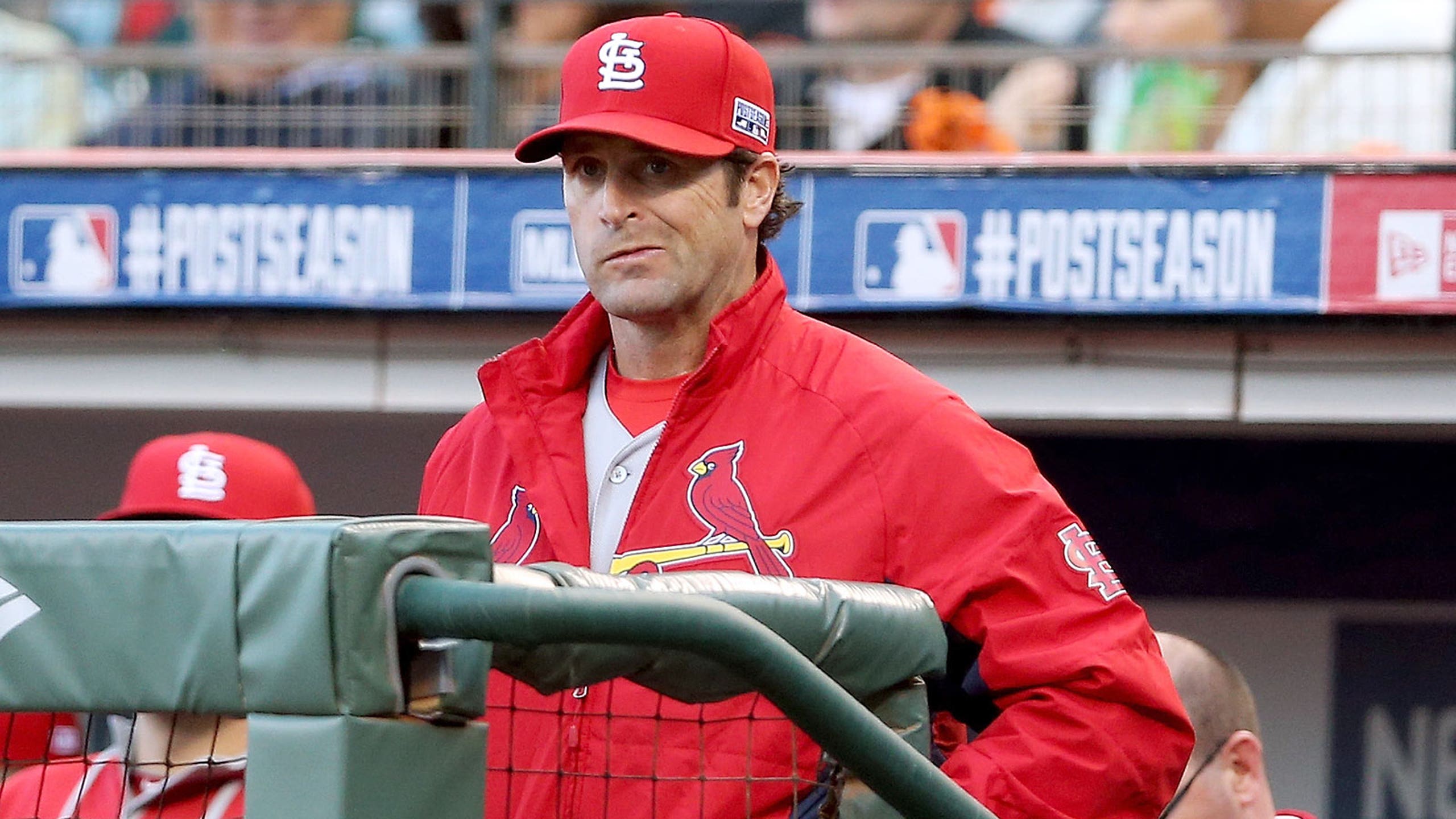 Winter Meetings recap: NL Central
BY foxsports • December 12, 2014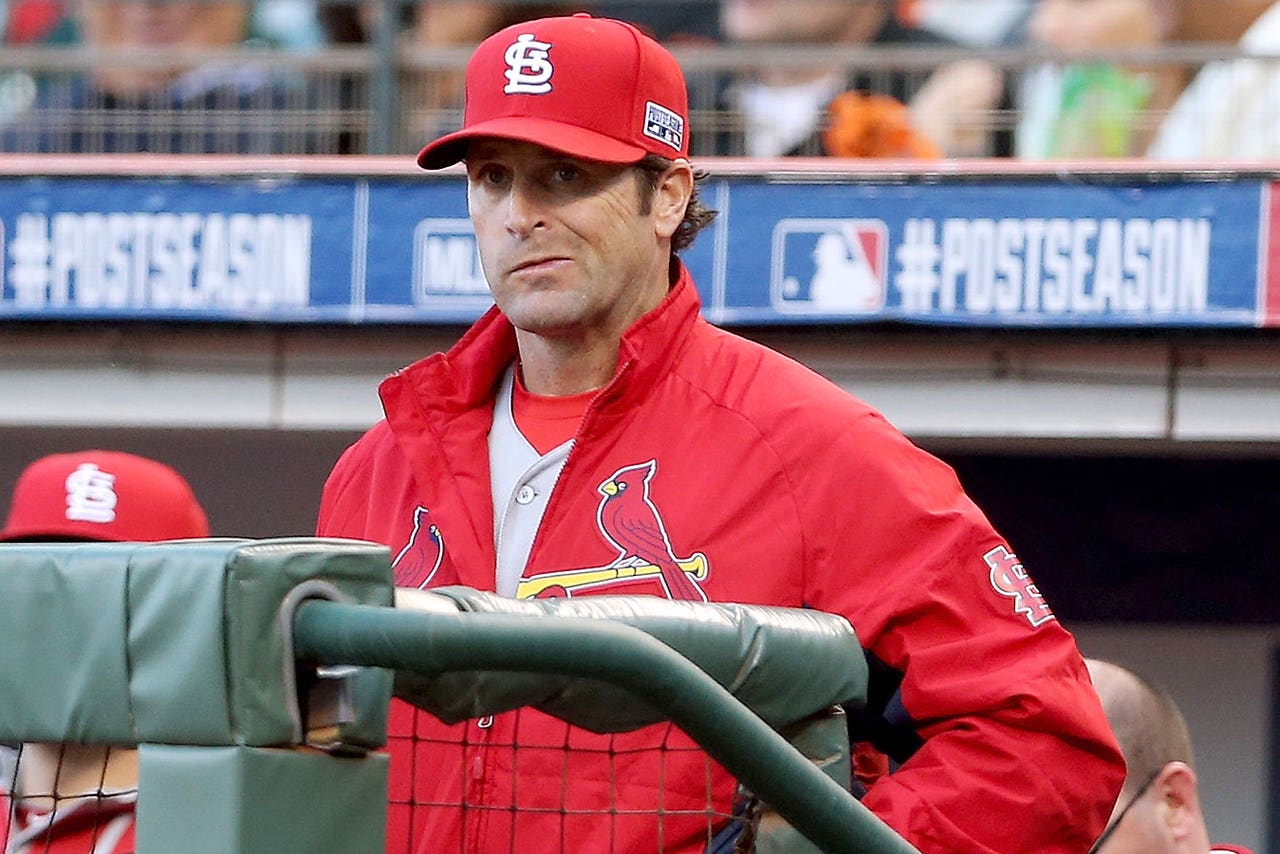 The Reds got accomplished what they needed to get accomplished during this week's Major League Baseball Winter Meetings in San Diego. They were able to reduce their 2015 payroll by trading arbitration-eligible pitchers Mat Latos and Alfredo Simon to Miami and Detroit, respectively, and getting back four players in pitcher Anthony DeSclafani and catcher Chad Wallach from the Marlins and pitcher Jonathon Crawford and infielder Eugenio Suarez from the Tigers.
DeSclafani and Suarez made their MLB debuts in 2014 and should be able to help the Reds this season. Crawford and Wallach are each promising prospects working their way up the minor league ladder.
Put another way: The Reds were able to trade two players who they would have just two years of contract control for four players who they now have 24 years of control over. It balances out the roster, from an economic standpoint, adds depth at both the minor league and big league level and gives them the flexibility to pursue other needs, like finding a left fielder and adding to the bullpen.
These weren't moves that screamed the Reds are going for broke in 2015, but they also signify that 2015 isn't being brushed aside as a rebuilding season. Last season's 76-86 record and fourth place finish in the NL Central didn't sit well with GM Walt Jocketty and manager Bryan Price. There is a pragmatic plan in place, the trick of which is implementation. There are still plenty of moves to be made before spring training opens in February.
"You have to pay attention to the competition but we can't worry about them," said Jocketty on Tuesday before any trades had been finalized. "We know what we have to do to improve and be focused more on that than what everybody else is doing. This planning has gone on for a couple of months. We know what we need to do."
So what about the rest of the NL Central? The division was as competitive as any other in baseball last season and there's no reason to expect anything less in 2015.
"It's a good, tough division," said Pittsburgh manager Clint Hurdle at the Winter Meetings. "I'm sure every division would say that about themselves, but there is a lot of evidence in our division that there's going to be no time -- no games to take for granted. There never are. But this is going to be exciting to play in this division."
CHICAGO CUBS (2014 Finish: 73-89, 5th place) -- The Cubs made as big of a news splash as anyone at the Winter Meetings when they pulled out the wallet for free agent pitcher Jon Lester and signed him to a six-year deal worth $155 million that with some vesting options could turn into $170 million. The Cubs made a couple other moves that won't be as noticeable but should also give them reason to believe they can compete in 2015.
Free agent pitcher Jason Hammel was signed to a two-year deal. Hammel started last season with the Cubs but was part of the trade that sent Jeff Samardzija to Oakland in exchange for the bundle of prospects that has everyone watching the North Side. They also acquired catcher Miguel Montero in a trade with Arizona. It remains to be seen if the Cubs will platoon Montero with Wellington Castillo or if Castillo now becomes available in a trade.
MILWAUKEE BREWERS (82-80, 3rd place) -- The Brewers didn't sign anyone or make any trades at the Winter Meetings, but that's because they're pretty comfortable with the makeup of their roster. It was a makeup that led the division for the majority of last season before collapsing the final six weeks of the season. Milwaukee has exercised the one-year options on third baseman Aramis Ramirez ($14 million) and pitcher Yovani Gallardo ($13 million) but is still looking for bullpen help. They are also counting on Ryan Braun to be healthier this season after he underwent an offseason thumb procedure with the hopes of rectifying a lingering nerve ailment.
PITTSBURGH PIRATES (88-74, 2nd place, NL Wild Card) -- Like Milwaukee, the Pirates are pretty comfortable with their roster makeup and were relatively quiet this past week but after making consecutive postseason appearances for the first time since the days of Barry Bonds, Bobby Bonilla and Andy Van Slyke they aren't standing pat. They still haven't won a division title since 1992.
Pittsburgh took a hit when it lost catcher Russell Martin to Toronto in free agency but readied for that loss by trading with the New York Yankees to acquire Francisco Cervelli last month. Hurdle said the Pirates want to shore up their rotation, which got a boost with the re-signing of left-hander Francisco Liriano to a three-year deal worth $39 million. They previously signed A.J. Burnett after he spent one season with Philadelphia.
The Pirates traded Justin Wilson to the Yankees in the Cervelli deal but have replaced him by trading for lefty Antonio Bastardo from Philadelphia.
ST. LOUIS CARDINALS (90-72, 1st place, NLCS) -- The Cardinals have been the team at the top of the division standings two seasons in a row and have been to the postseason four years in a row and five of the last six. Their biggest move of note from the Winter Meetings was signing free agent power hitter Mark Reynolds, who spent last season with Milwaukee. St. Louis is also, according to reports, speaking with pitcher Lance Lynn about a contract extension.
St. Louis made its big news in November when it acquired right fielder Jason Heyward from Atlanta, along with pitcher Jordan Walden, in exchange for starting pitcher Shelby Miller and a minor league player. The Cardinals also signed former Reds reliever Matt Belisle as a free agent from Colorado to add to their bullpen.
"I don't see anybody in the Central going anywhere except getting better. You're watching every team commit to trying to push the needle forward and teams you've expected in the past have been good, and we'll watch some teams who maybe have been overlooked. There are going to be more in that mix," said St. Louis manager Mike Matheny. "We're preparing once again just to control what we can control and realize that everybody's in the Central's going to be shooting for us, and that makes it a good place to be."
---