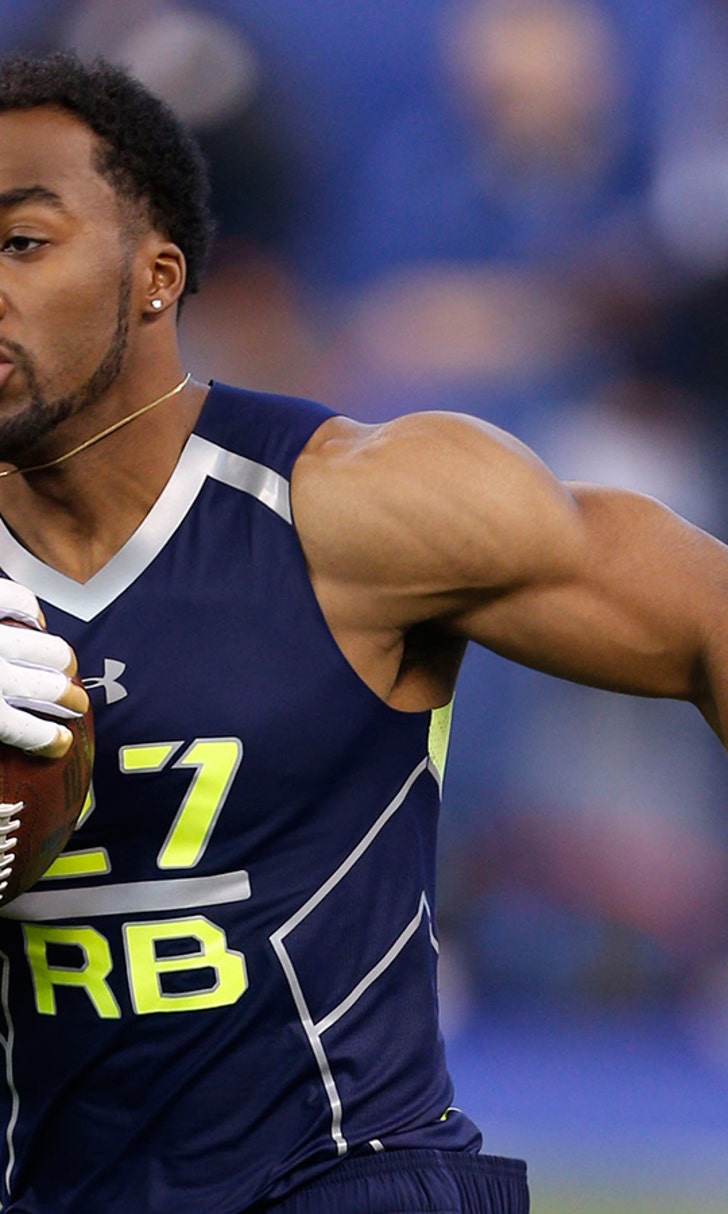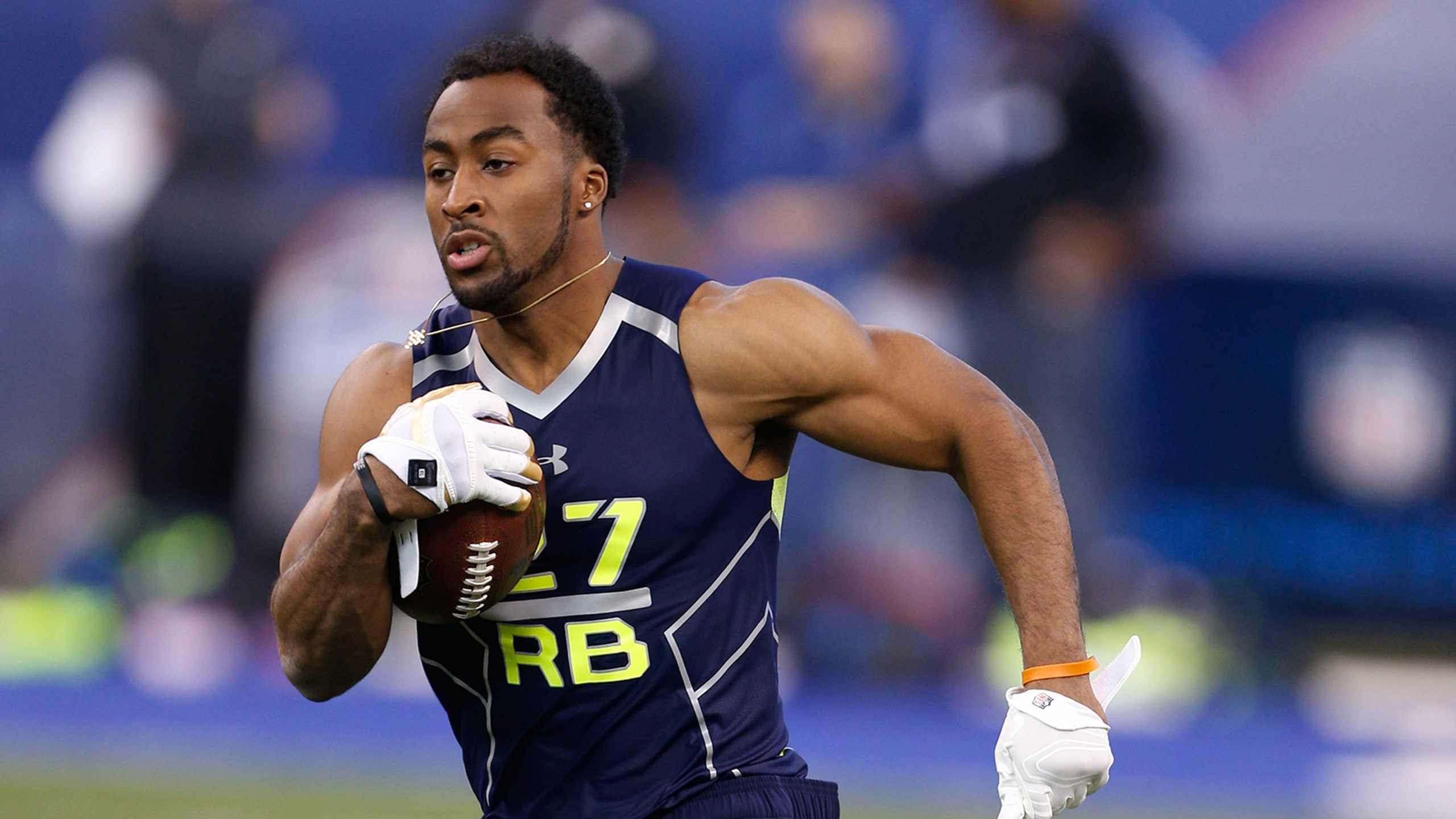 Winners and losers from the Big 12 at the NFL Combine
BY foxsports • February 25, 2014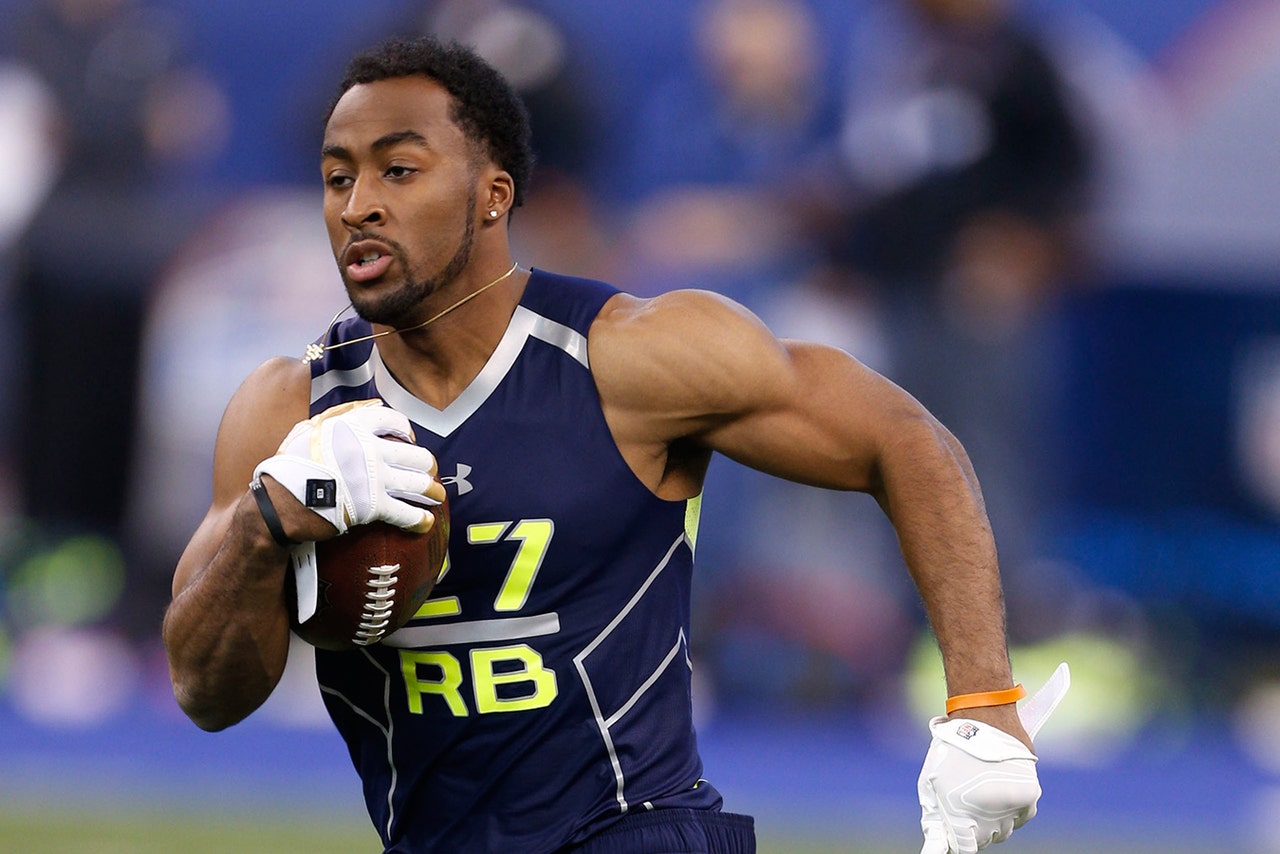 Every year, players make or break their draft stock at the NFL combine. The all-star game circuit is step one, the combine is step two, and pro days will take place at players' respective campuses across the country over the next month.



The combine is the biggest stage, though, and plenty of Big 12 talents turned heads for the right and wrong reasons. Let's take a closer look.



WINNERS
Justin Gilbert, CB, Oklahoma State: First off, how do you not know who Aqib Talib is if you're a cornerback, especially one who spent four years in the Big 12? For shame. Regardless, Gilbert wowed with a 4.37 40 time that validated the speed NFL teams have seen on tape throughout his career. No defensive back was faster. Gilbert is solid in coverage with plenty of room to grow. His athleticism makes it easy for NFL teams to believe they can build his cover skills, which improved a lot from the time he came to OSU to the time he left. Gilbert's race with Darqueze Dennard to be the first cornerback off the board may come down to the wire. Gilbert helped himself on Tuesday, though.

 

Jason Verrett, CB, TCU: Verrett was hot on Gilbert's heels in the 40 with a 4.38 time, the second fastest time among defensive backs. That's huge for Verrett, who's undersized at 5-foot-9, but has a reputation throughout the conference as one of, if not the best cover man. Few were talking about his speed before the combine. He changed that on Tuesday and added a 39-inch vertical that tied for third-highest among DBs.

 

Lache Seastrunk, RB, Baylor: Seastrunk shined on a poor day for many of the top running backs like Carlos Hyde and Kadeem Carey at the combine. You already knew he was a physical freak, and he proved it on a big stage. His 4.51 40 time was just outside the top 10 at his position, but his vertical jump of 41.5 inches was an inch higher than any back at the combine and three inches higher than No. 3 in the drill. His broad jump of 134 inches was also the longest. He didn't take part in any of the cone drills, but winning any drill at the combine helps you, especially when you do it twice.

 

Charles Sims, RB, WVU: Sims turned in a solid 4.48 40 time, faster than all but five running backs at the combine. None of the players considered a top five back overall were faster, and Sims added to his day with a 4.3 time in the three-cone drill that showcases change of direction. Like some other guys on the list, Sims is a guy whose speed didn't earn much buzz, but a 40 time like that will change that in a hurry.

 

Damien Williams, RB, Oklahoma: Williams had to answer tough questions about being kicked off Oklahoma's team in the middle of the season, but he's another guy who had a knack for breaking off big runs despite not giving off the appearance of elite speed on the field. Maybe he has it after all. His 4.45 40 time would suggest so, and certainly helped his stock. Only three running backs were faster this week, and entering the combine, if you'd polled people on the five fastest backs in the draft, you'd have gone a long time before you heard Williams' name.

 

Jackson Jeffcoat, DE, Texas: Jeffcoat turned in the fourth-best 40 time among defensive linemen at 4.63 seconds and was second at 6.97 seconds in the three-cone drill. He also tied for fourth in the broad jump. He can't answer his biggest question—durability—at the combine, but the former No. 1 recruit showed the kind of measurables you'd expect from a player with that pedigree. That impressed his suitors.

 

Tevin Reese, WR, Baylor: Reese's 4.46 40 time was solid, but he was among the leaders at his position in the three-cone drill, broad jump and vertical jump. For Reese, a player whose reputation is more about straight-line speed than quickness, the three-cone drill time of 6.63 seconds is especially impactful. He turned in the second-fastest time and his 41-inch vertical was tops among receivers. He also tied for the longest broad jump, at 11 feet.

 



LOSERS
Jace Amaro, TE, Texas Tech: Amaro has tough competition with Washington's Austin Seferian-Jenkins and North Carolina's Eric Ebron as the best tight end in the draft. You'll find differing opinions everywhere. Amaro put up four more reps on the bench press than Ebron and eight more than Seferian-Jenkins, but turned in an average 40 time (4.74) that will make some teams wonder about his ability to get open against NFL defenders.  He also continually dropped passes in the drills portion of the combine. That wasn't an issue at Texas Tech, but when you do it on the combine stage in front of that much NFL personnel, you can bet it introduces some questions. Amaro may still end up being the first tight end drafted, but if he is, his performance at the combine will have served as an obstacle to making that happen, not a springboard.

 

Mike Davis, WR, Texas: Davis is a burner who could have turned some heads with a good 40 time in Indianapolis. However, he had to sit out drills with a minor right foot injury. He may turn in some good measurable at Texas' pro day on March 26, but it wouldn't garner anywhere near the buzz it might have at the combine. Chalk this one up as a missed opportunity, even if the reason was outside of Davis' control.

 

Josh Stewart, WR, Oklahoma State: I hope I don't have to tell you that if you run a 4.69 40 as a receiver at the combine, it's not going to be a good experience. Stewart's always made his mark with his quickness and ability to get open in space, but only two receivers among the 45 in attendance ran slower times. His 11 reps on bench press were also below average, but he didn't show his quickness with a slow 7.1 time in the three-cone drill and a 4.33 mark in the 20-yard shuttle. If you're going to take a receiver who runs a 4.69 40, he better have some measurable quickness. Stewart didn't this week, and put NFL teams who may want him in a tough position.




---