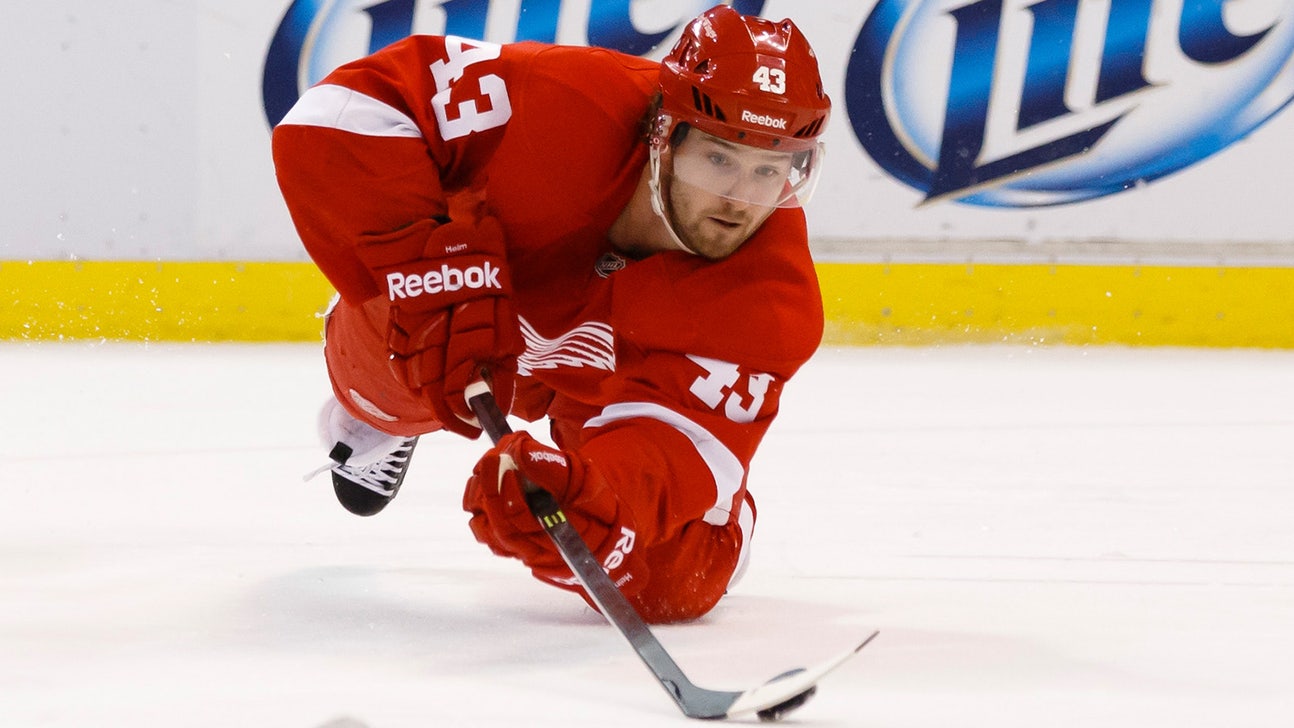 Wings notes: Helm ready to return
Published
Mar. 21, 2014 2:08 p.m. ET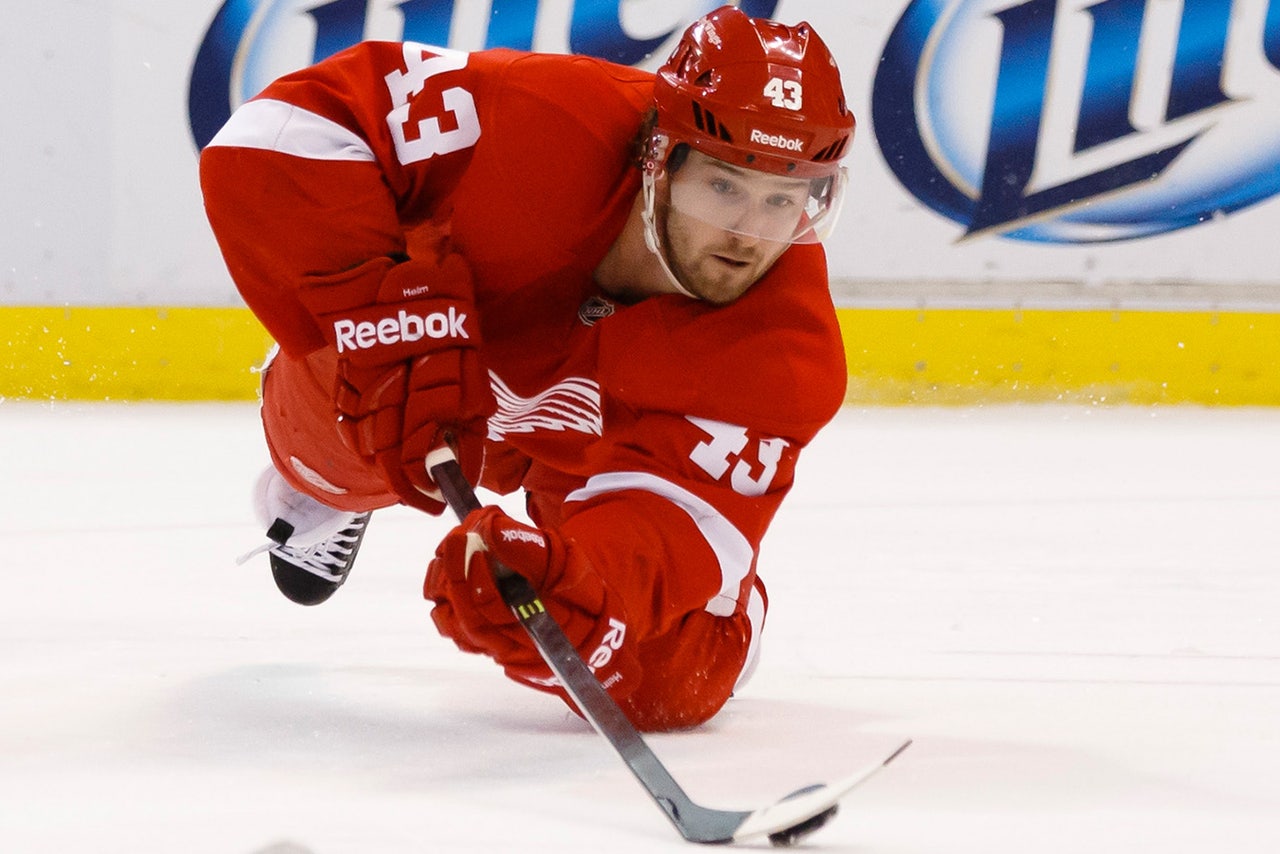 DETROIT -- For once, the news coming out of Red Wings practice was encouraging.
Darren Helm expects to return for Saturday afternoon's game in Minnesota after missing the last eight games with a concussion.
"A bunch of good skates, cleared by the doctor, did my concussion test, I guess you could call it, did well on that and I feel good and ready to go," Helm said after practice Friday.
Coach Mike Babcock said the final determination on whether Helm plays will come after warmups.
Helm has missed 40 games this season. He missed 14 with a groin/back injury, 11 with a shoulder injury, another seven with a groin problem and the last eight with a concussion.
No wonder he called his season "painful, not physically but mentally."
Helm said he would be centering a line with Cory Emmerton and Landon Ferraro.
"I played with those guys a couple of times, played with Lando in GR when I went down, good kid, and Emmer's been here for a while," Helm said. "Hopefully we can find some chemistry quick and I don't think we'll be playing huge minutes but hopefully we can be effective."
Goaltender Jimmy Howard, whom Babcock confirmed would start Saturday, looks forward to seeing Helm back on the ice.
"His speed, it's a huge factor." Howard said. "He's great on the penalty kill, getting up the ice, pressuring. It's a center we get back in the lineup. Good to have him back."
After watching his team win important games at home against Toronto and Pittsburgh, Helm can't wait to be out there.
"I've been watching this team do a lot of good things," Helm said. "(Thursday) night, the night before, last couple games I really wanted to be a part of seeing what the guys did, how they laid it on the line, how excited everybody was with those wins, myself included. Felt a little left out, but get a chance to be a part of it now and hopefully keep a good thing going."
"We don't know yet. It's day to day now," Andersson said. "I was on the ice for a little bit (Thursday) and (Friday) I was skating with the team, so obviously it's getting better."
Andersson said there's still pain but a lot less than when he first got hurt.
"The foot takes a while to heal, but it's good enough to skate," Andersson said. "I felt pretty good out there, actually."
Andersson said he did not feel limited in Friday's practice.
"I was skating full out there," Andersson said. "I didn't hold back or anything. I can do most stuff out there, I felt like."
Andersson said he took a week off, then started riding the bike. 
He'll remain in Detroit Saturday and skate with some of the other injured players while the team travels to play the Minnesota Wild.
"Every game now is a big game for us," defenseman Niklas Kronwall said. "We know that they usually play very tight and tight in the neutral zone and feed off transition. They have some very good players in their lineup, and they've done a really good job of picking up some players."
The Wild are currently seventh in the Western Conference with 83 points. 
At home, they're 23-7-5. sixth-best in the league, 7-0-3 in their last 10.
"Their back end can really skate, think and move the puck," Babcock said. "Good group of forwards. They've got a good-looking team there. They always play with good structure. Mike Yeo does a good job. It'll be a good test for us. They added (Matt) Moulson at the deadline, (Mikael) Granlund is coming into his own. They have a deeper team than what they've had in the past so a good test for us."
"I think it's our stick-to-itiveness lately," Howard said. "We've just been playing really well at home. Now we got to find a way to translate that onto the road. We've had awesome crowds here lately and I think the majority of it is we're just feeding off the crowd."
Some of it could be the younger players getting better and playing with more confidence.
"They're so well-coached in Grand Rapids," Howard said. "Jimmy Paek and Jeff Blashill have been doing a tremendous job down there. It's a testament to them the way they can come up there and hop right in the lineup and be up to speed."
---