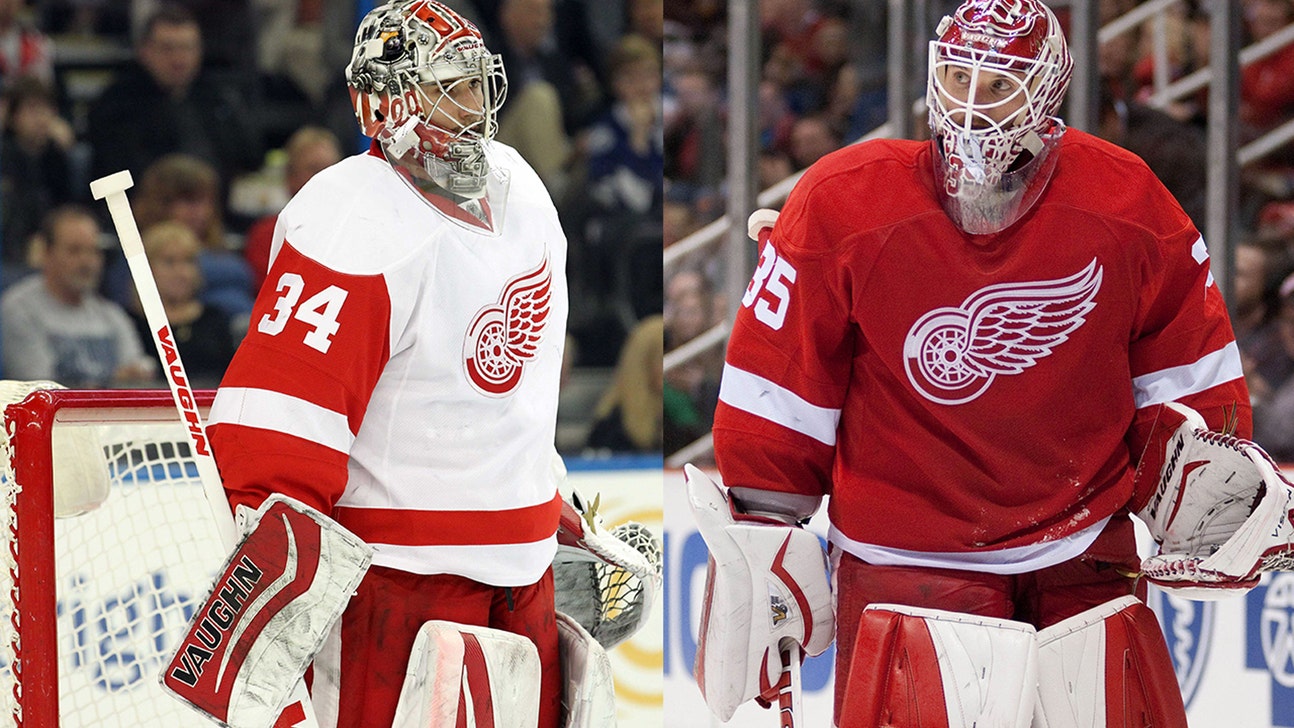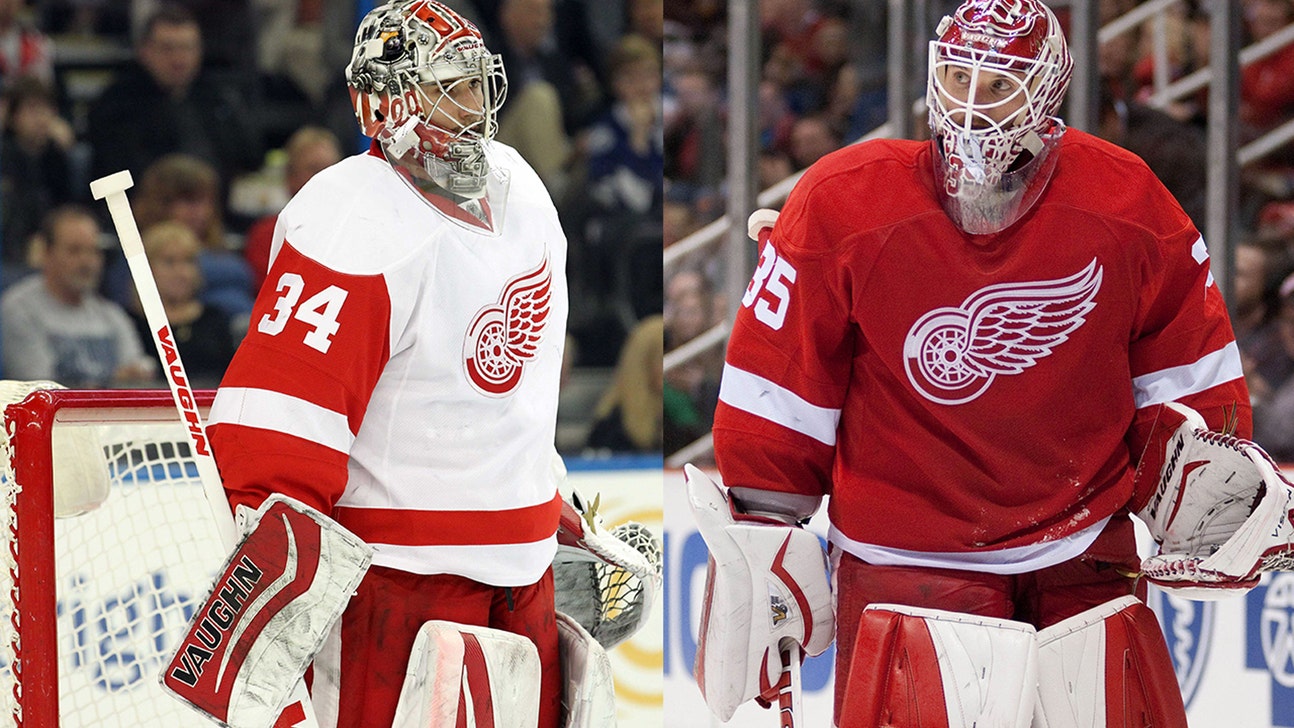 Wings' Howard wants job back; Mrazek fighting for it, too
Published
Feb. 10, 2015 2:40 p.m. ET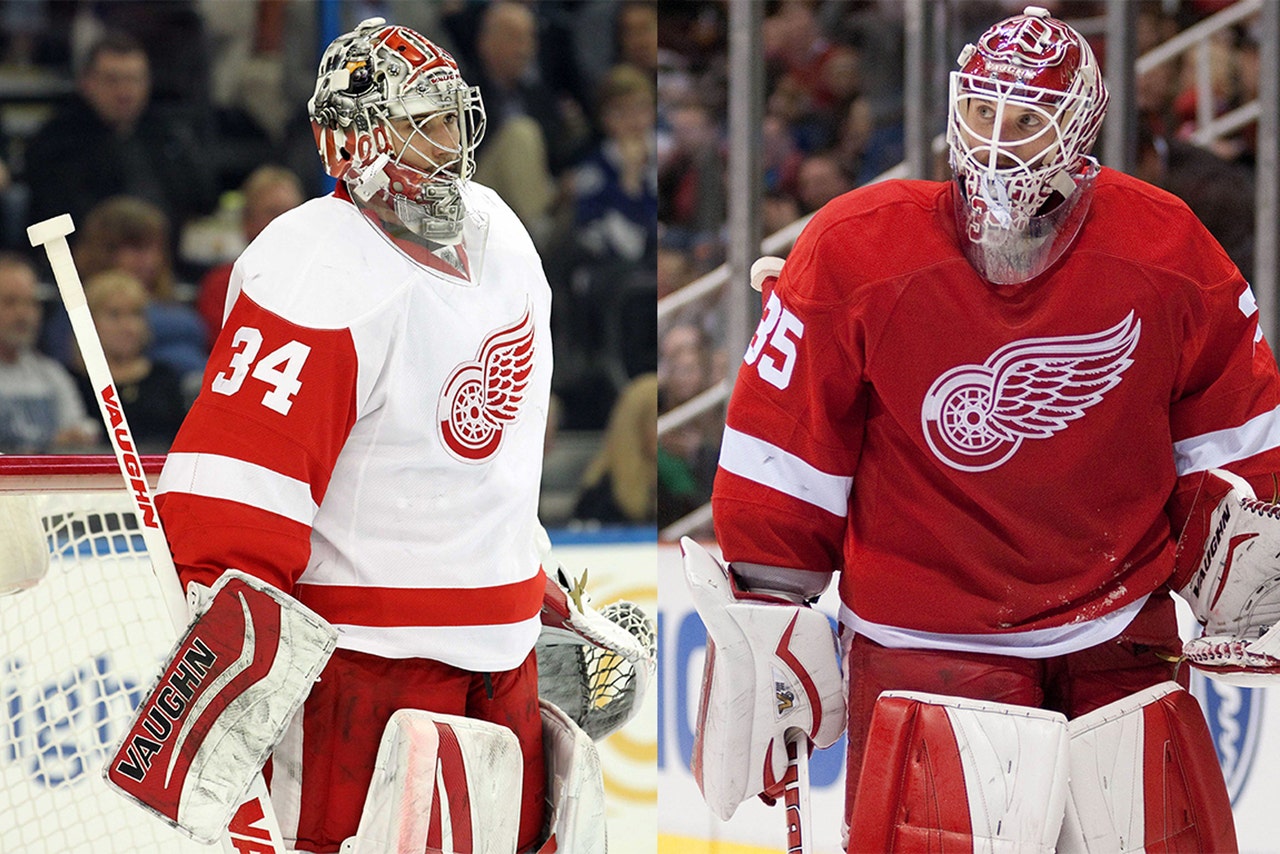 Red Wings goaltender Jimmy Howard is as impressed as anyone with the job Petr Mrazek has done in his absence the last month.
"He's a good goalie, and he's done a tremendous job for us," Howard said after Tuesday's practice. And then he added, in no uncertain terms, that he's looking forward to getting his job back as Detroit's No. 1 goalie.
"I just want to get back out there and pick up where I left off," he said. He was expecting to start Wednesday night at Pittsburgh.
Not so fast, coach Mike Babcock said. Babcock surprised some people -- including his goalies -- when he announced that Mrazek would start against the Penguins, with Howard dressing as the backup. But the coach was just being consistent, players said.
"Whoever is playing the best should play. That's what he always says. That's how it's always been," forward Darren Helm said. "It makes you want to keep playing your best."
Mrazek, 8-1 in 10 starts since Howard suffered a slight groin muscle tear on Jan. 10, has allowed just two goals in his past three games after a stretch in which he allowed 16 goals -- and was pulled twice -- in four games.  With world-class stars like Sidney Crosby and Evgeni Malkin, Pittsburgh is a team that can challenge any goaltender, and Babcock decided Mrazek gives his team the best chance to succeed.
"We're in the winning business," Babcock said after the Wings won Saturday night in Arizona -- their ninth win in 10 games. "The team's played well, but he's a part of that, too."
The sudden, very serious competition in goal is a good problem to have -- one that the Wings weren't expecting to face this soon. They've long viewed Mrazek as a partner as a backup and heir-apparent to Howard, but figured Mrazek was a year away from being NHL ready. That's why they brought back Jonas Gustavsson on a one-year contract. Gustavsson recently returned from a three-month absence because of a dislocated shoulder.
Now all three are healthy, and things are complicated. With Howard returning, Mrazek has earned the right to claim status as the backup in Detroit. But if the Wings did that and sent Gustavsson to Grand Rapids he would have to clear waivers -- an unlikely proposition. Mrazek can be optioned to the minor-league club without waivers, which is likely to happen after the Pittsburgh game.
All bets are off if Mrazek stones the Pens in another win, though, even Babcock's promise to start Howard against Winnipeg on Saturday at The Joe.
Complicated, perhaps, but this is a good problem to have if you're Babcock or General Manager Ken Holland. With the trade deadline less than three weeks away, Gustavsson and his NHL credentials give Holland another chip to play in the high-stakes bargaining he will engage in as he strives to upgrade a team that already ranks among the best in the NHL. Even trading Gustavsson for a draft pick would be a smart move -- especially with this team's scouting and drafting acumen.
Meanwhile, as much as he is chomping at the bit to play, Howard knows he'll have to perform well to keep his job. It doesn't matter that he was selected to participate in the NHL All-Star game an hour or so before his injury on Jan. 10 in Washington. Such is life in professional sports.
"It's not a bad thing," Howard said of being pushed by Mrazek. "Internal competition is good. It's good for the organization. You can never rest on your laurels. Somebody else always wants your job -- and it always it happens sooner or later."
He's not the only one feeling that kind of pressure. With young defensemen Alexey Marchenko and Xavier Ouellet and forwards like Teemu Pulkkinen proving they're ready for regular NHL duty, no one can rest.
That makes a coach's job easier, Babcock acknowledged, because he can demand accountability.
"These guys know that every day there's someone who wants their job -- and maybe should have their job," Babcock said. "We haven't had that in a long time, so we have a hungry team right now. The players push one another."
The result: A very young team that was widely expected to miss the playoffs for the first time in 24 years is instead challenging for supremacy in the NHL's Eastern Conference. Goaltending, with Howard carrying the club for the first month of the season and Mrazek stepping up in the last month, has been a huge part of the success.
But let's be careful of referring to this good fortune as some kind of dilemma or -- as sports-talk radio heads are so quickly inclined -- a controversy. Not just now, anyway. There will be plenty of time for than when the puck drops to start the playoffs.
Howard will doubtless get the call then, but since the Wings have managed to win just one round in the playoffs the last three years he knows he'll be on a short leash if Mrazek continues to perform as he has this season.
---