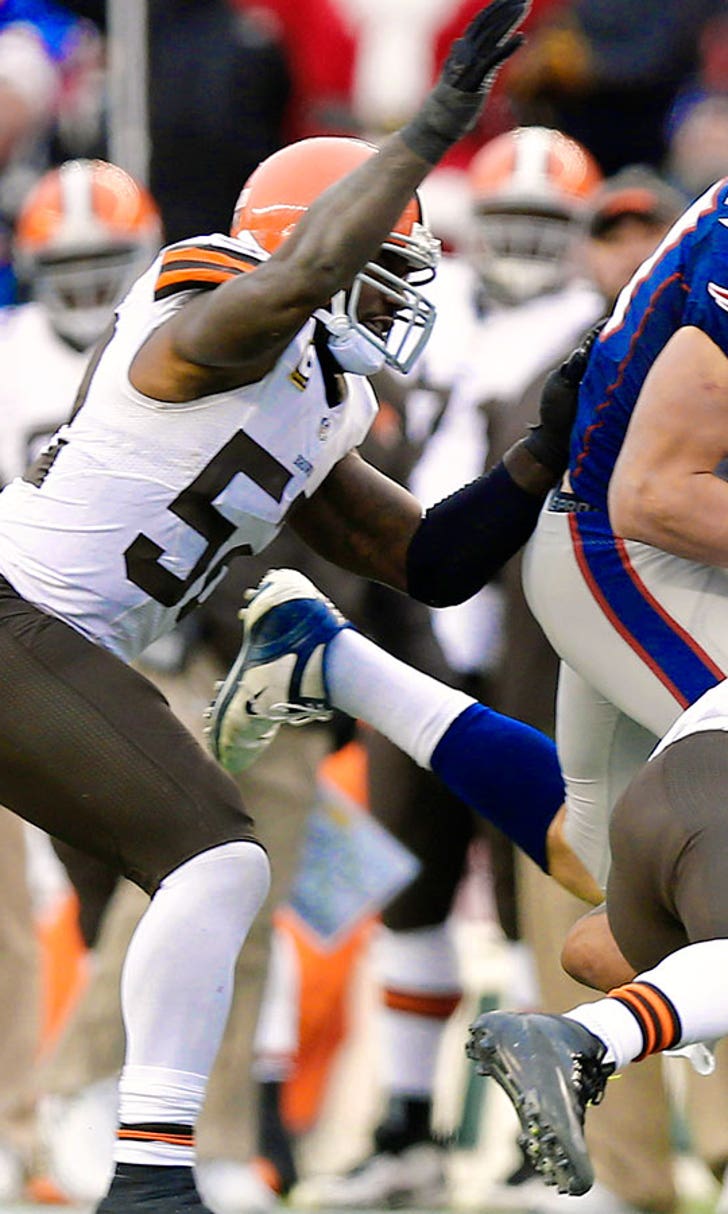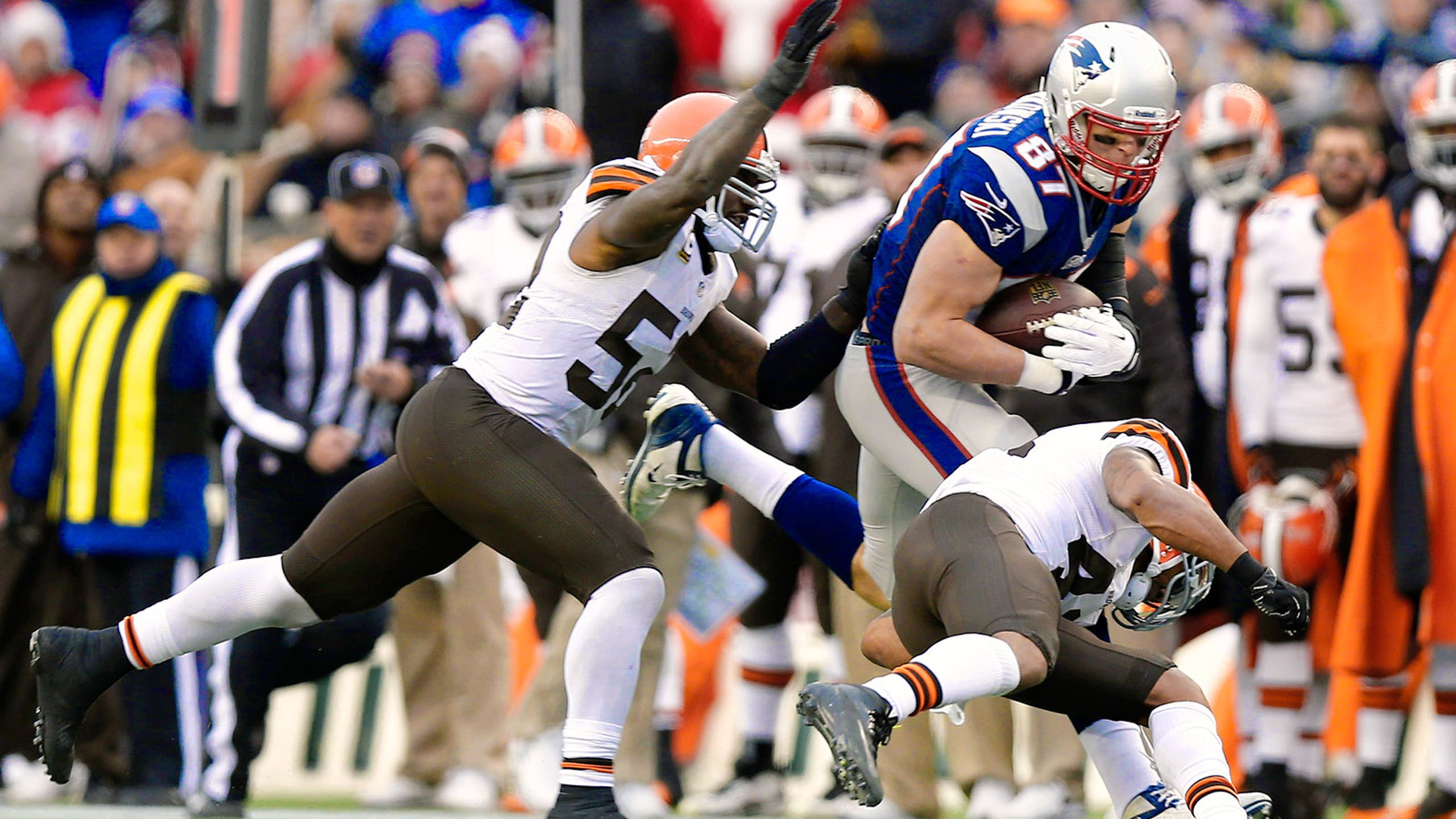 Will Patriots pursue D'Qwell Jackson?
BY Connor Kiesel • February 27, 2014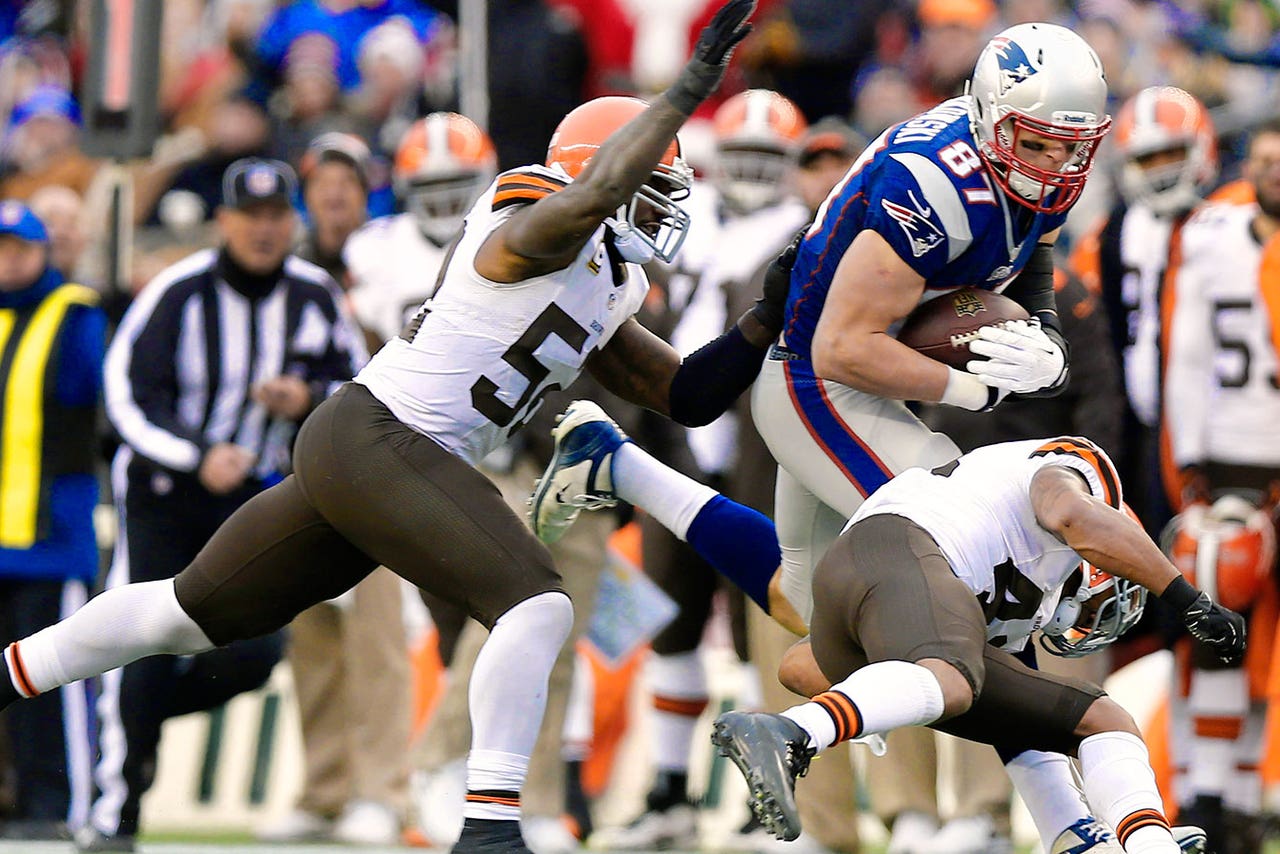 Who's hot on the trail of linebacker D'Qwell Jackson following his release from the Browns?
CBS Sports' Jason LaCanfora reported seven teams contacted the veteran, who was a mainstay of the Browns defense, after the team let him go in lieu of paying a $4.1 million signing bonus that kicked in come March.
Patriots Insider Tom Curran says Jackson "makes sense" for New England and that when people aren't talking there's a good chance the Patriots are part of the discussion.
Jackson already has one visit scheduled Thursday in a "great place," according to NFL Network's Jeff Darlington.
Depending on your perspective, New England, a perennial contender in the AFC, fits that bill.
It also falls in line with this statement from Jackson: "Obviously I'm looking for a place that has some type of stability, some place that a guy that's been around and you know he's not going to be out in two years."
Owner Robert Kraft and head coach Bill Belichick have created a legacy in this era where there has rarely been any question as to what will be expected from the Patriots.
And there's MassLive's Nick Underhill digging up these comments Bill Belichick on the veteran linebacker:
Prior to playing Cleveland last year, Belichick called Jackson "one of the best pass coverage linebackers in the league."
"You see D'Qwell Jackson back there, sometimes 20 years deep in coverage, tipping a ball or being in the passing lane and forcing the quarter to throw it down," Belichick said.
That enough fuel on the 'Jackson to Patriots' fire for you yet?
Oh yeah, former Browns general manager Mike Lombardi works for the Patriots now, though he was seen this week in possession of Browns paraphernalia.  
New England does have a solid group of linebackers, led by Jerod Mayo and Dont'a Hightower, already in place, but also has a track record of bringing in well-known veterans, such as Junior Seau.
ESPN's John Keim identifies Jackson as a player who could fill a need for the Washington Redskins. Jackson attended the University of Maryland and outside linebackers coach Brian Baker has been a part of the Browns defensive staff.
Jackson has experience in both 3-4 and 4-3 defensive schemes, so that shouldn't limit his options. Tennessee and Denver have also been mentioned as potential "fits."
---