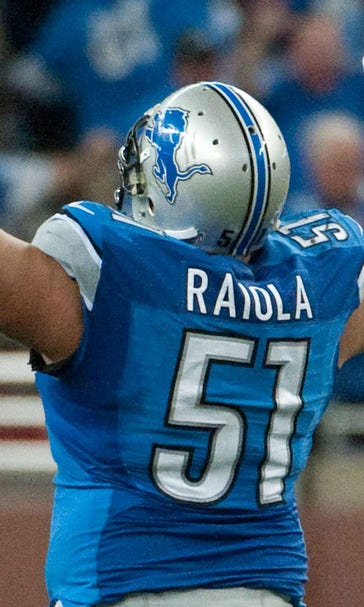 Will Lions' offensive line pick up where it left off last season?
September 3, 2014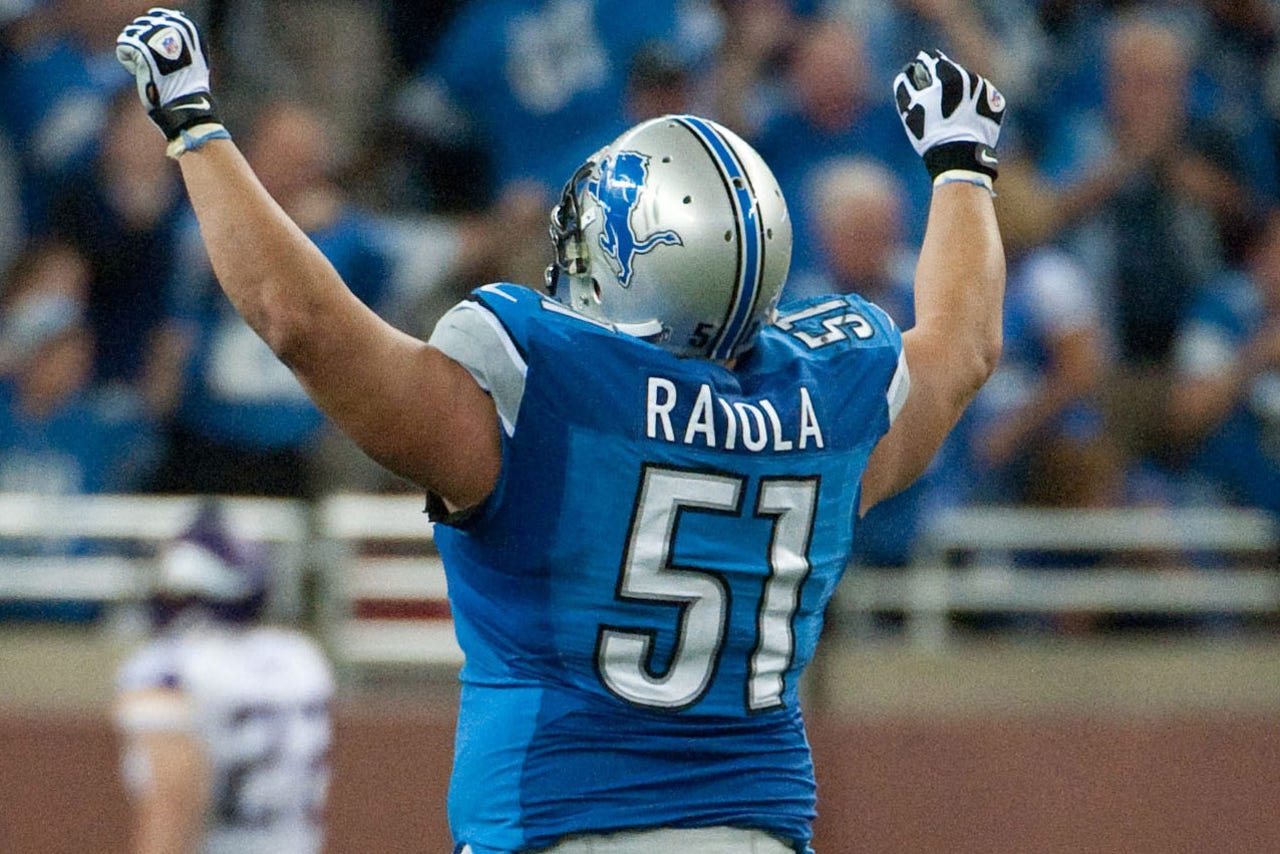 Nothing has changed more with the Detroit Lions over the last year than the perception of the offensive line.
A year ago at this time, there was serious concern with an unproven second-year player taking over at left tackle on the quarterback's blind side, a center who some thought was too old and needed to be replaced, not to mention a rookie moving in at right guard.
That group, however, quickly transformed into one of the strengths of the team and now returns intact after allowing the second-fewest sacks (23) despite the fifth-most passing attempts (634).
"This year, we know what we're dealing with," said left guard Rob Sims, an eight-year NFL veteran.
What they're dealing with is arguably one of the top offensive lines in the league. Reputations clearly change fast, which is why center Dominic Raiola, in his 14th season, keeps pushing his line-mates.
Entering training camp, he asked the question in an offensive-line meeting: "Was that really us?"
And he wanted to know how they would respond to the success.
"Are you going to be the same group?" Raiola asked them.
From all indications, they're ready to pick up where they left off.
Raiola, 35, is coming off one of his best seasons as a pro at a time when a retirement party seemed more likely.
His leadership has been a blessing for the new coaching staff.
"Phenomenal," offensive coordinator Joe Lombardi said. "He helps bring an attitude and a toughness. The attitude of an offensive line permeates the whole team, even the defense. I'm very confident in that group."
Defensive tackle Ndamukong Suh sees a difference in the unit he goes up against in practice.
"We have a pretty deep offensive line as a whole," Suh said. "I think in years past, we struggled a little bit if somebody went down."
The competition was so tight at right tackle throughout training camp that a starter wasn't officially named until this week with LaAdrian Waddle getting the nod over Corey Hilliard.
Waddle, who made eight starts last year as an undrafted rookie, needs to prove he wasn't an aberration.
"He wakes up at whatever he is -- 6-foot-6, 330 pounds -- and that's tough to teach," quarterback Matthew Stafford said. "He's a physical player and a guy that we look to just keep getting better."
Larry Warford, a third-round draft pick last year, was another pleasant surprise for the Lions at right guard. Warford, Raiola and Waddle allowed no sacks. The Lions also averaged nearly 4.5 yards per carry when they ran to the right side behind Warford and Waddle/Hilliard/Jason Fox.
Warford was so impressive he arguably deserved to make the Pro Bowl, which Suh predicts will happen this year.
Although some second-year players have taken a step back following an overachieving rookie season, coach Jim Caldwell doesn't see that happening with Warford.
"He's not one of those guys that will rest on his laurels and thinks he's arrived after one year," Caldwell said. "He understands that in this league, you've got to do it consistently. He's got the proper make-up. He never gets too high or too low, and is never full of hiimsef.
"I doubt very seriously that you'll see him slip."
Left tackle Riley Reiff, a first-round pick in 2012, allowed the most sacks (seven) and committed the most penalties (five) of anyone on the Lions' O-line last year, but part of that is the difficulty of the position and having to face the league's elite pass-rushers week in and week out.
Sims thinks Reiff is going to benefit from having two years of experience.
"My third year is when the light kind of came on for me," Sims said.
The Lions added playmakers like Golden Tate and Eric Ebron during the offseason to give Stafford more weapons, but none of it will matter if the offensive line doesn't continue to get the job done.
It all starts up front.
The assumption is that this group is solid and there's nothing to worry about.
But what if Raiola and Sims regress as they near the end of their careers? What if Waddle and Warford were one-time wonders, and the light doesn't go on for Reiff in year three?
"We can't let our foot off the gas pedal," Raiola said. "If we fall off any, we're going to hear it. We don't want to be the group that holds this team back. We just want to be steady."
---