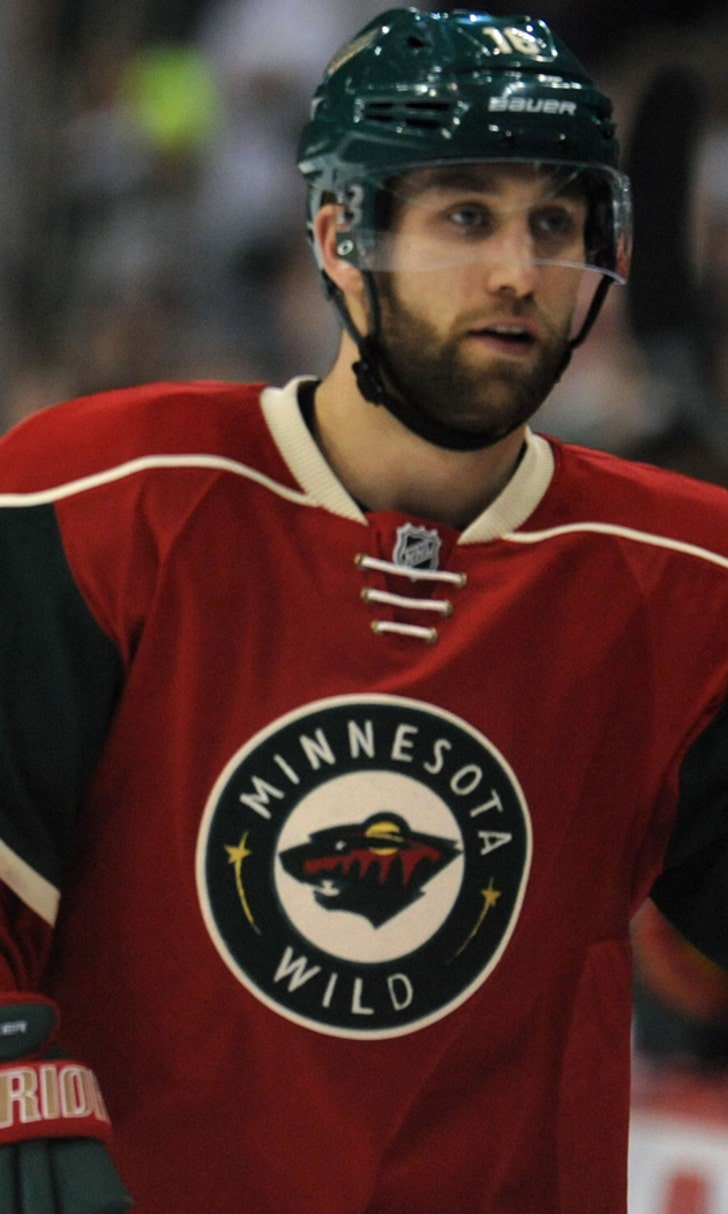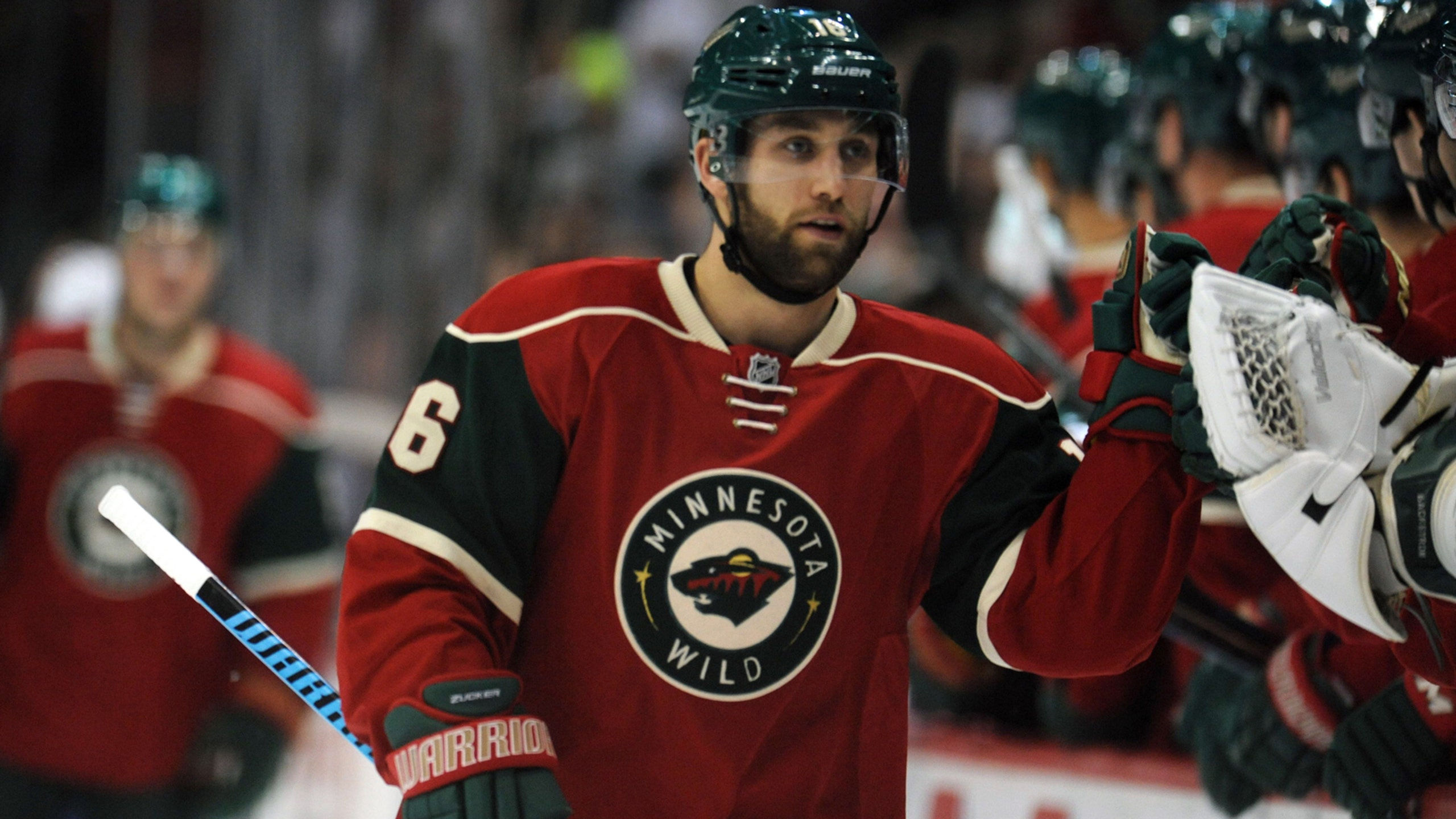 Wild's offensively inclined Zucker improving defense, consistency
BY foxsports • February 5, 2015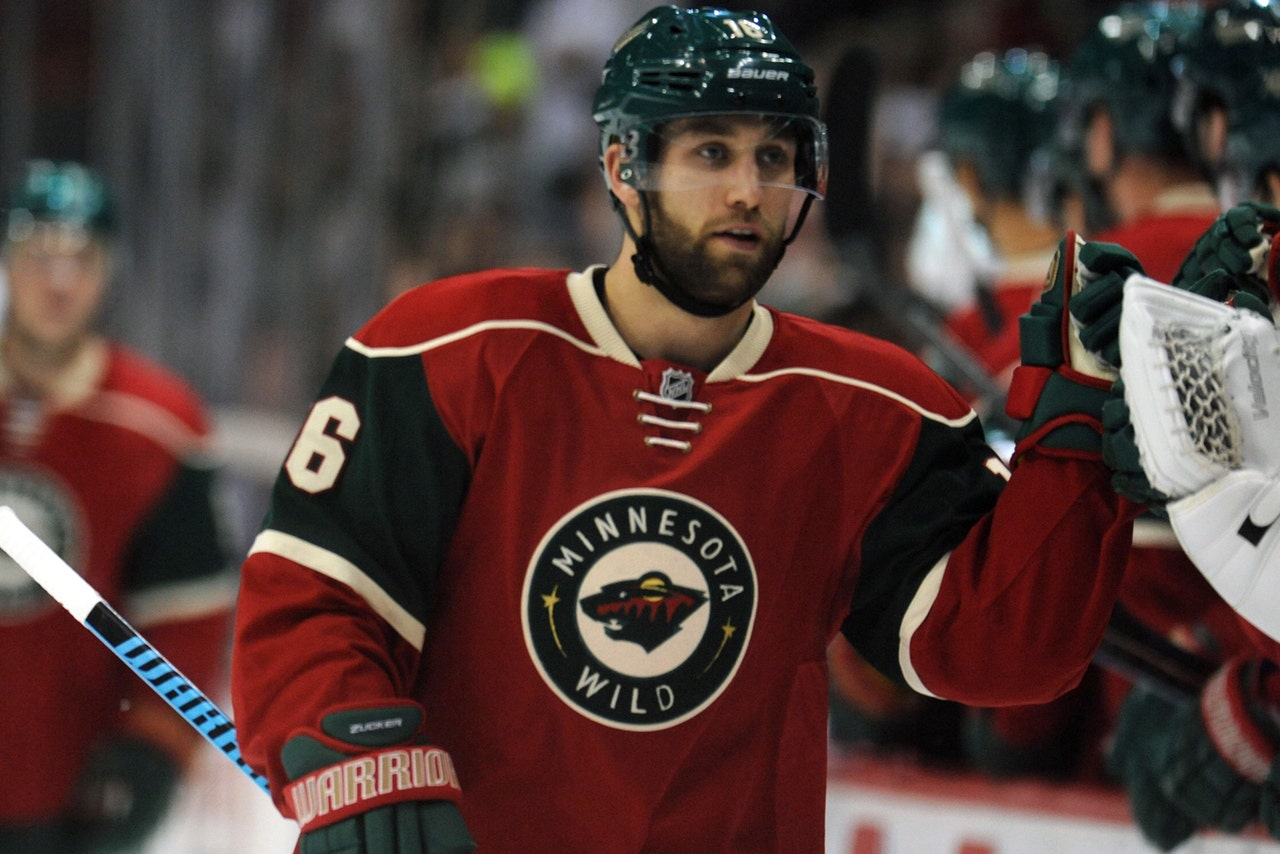 ST. PAUL, Minn. -- Jumping onto the ice following a line change, Minnesota Wild forward Jason Zucker received a lead pass and broke behind the Chicago Blackhawks' defense for a sudden breakaway, scoring his 18th goal of the season in Minnesota's convincing 3-0 win on Tuesday night.
The speed was apparent immediately after Zucker made the jump from college hockey to the NHL in 2012. The skill and scoring touch were demonstrated soon after, like on his first NHL goal during another breakaway against the Detroit Red Wings in 2013.
Yet, Zucker's role, and his progress, might have been demonstrated more by being on the ice for Mikko Koivu's first-period goal against Chicago.
Zucker chased in on the forecheck, and two passes later, the Blackhawks eventually turned the puck over in the Wild's offensive zone. Zucker went to the net and had a couple of initial scoring chances before Koivu scored. Zucker, Koivu and Jason Pominville were on the ice against Chicago's potent line of Patrick Kane, Patrick Sharp and Brad Richards.
Later in the game, Zucker would see time against Jonathan Toews, Marian Hossa and Brandon Saad.
"We have the confidence to put him on the ice," head coach Mike Yeo said. "We have the confidence to put him on a line with Mikko and Pommer and know that line's going to be matched up with Toews and Hossa and still feel confident. A lot of work has been put in, and there's still a lot more to be put in, but he's definitely playing some good hockey right now."
Zucker has become a vital contributor for Minnesota as much because of his defense as for his offense. Because of his defensive improvement, he's seen more ice time and is second behind Zach Parise in goals scored for the Wild.
Zucker has scored in back-to-back games and is sixth on the team with 23 points. Following his breakaway goal on Tuesday, Yeo said his speed comes through not just from his legs but his recognition and "thinking fast."
"Getting in a bit of a comfort zone where you know what you're supposed to do every night and the way you're supposed to play every night," Zucker said. "That's a good thing. I've had a lot of help from a lot of the guys really showing me the way and the way I need to play."
Parise and Zucker are two left wings who aren't the biggest players on the ice -- both are listed at 5-foot-11. Parise has become known for his nonstop effort and work ethic. Zucker is finding his way with a lot of the same relentlessness.
"His speed is always so dangerous, but I think the thing that stands out to me is how he works for the loose pucks," Parise said. "He's got the just kind of never-quit attitude. When there's a fight for the puck in the corner, he's coming out with it a lot. Outside of all the breakaways he gets, that's kind of the reason for a lot of the success he's had this year, I think."
However, Zucker had to prove himself defensively before he would get chances on one of the top two lines -- particularly with Koivu, who often matches up with the opponent's top offensive line. Yeo said Zucker's biggest improvements have been in consistency and defensive play.
"The offensive instincts have always been there for him," Yeo said. "The speed is there. The recognition, those instincts are there. With all these young players, they don't get better by all of a sudden, it's not like he's skating faster right now. It's not like he's handling the puck better. He's doing all the things that he does well, and all the things we needed him to improve he's worked on, and we've given him that opportunity and put him in situations where he needed to improve. And to his credit he's done the work."
The point was driven home, hard, the past two seasons.
Even while his offensive skill was easy to see, Zucker would often ride the shuttle between Minnesota and the American Hockey League. He played 20 games for the Wild in 2013 and 21 games last year.
"It just made me realize what I have to do every night," Zucker said of playing in the AHL.
This season, Zucker has played in 46 of Minnesota's 50 games. He started the season playing limited minutes on the fourth line. Before long, he showed he was ready for more responsibility.
Zucker worked during the summer to prepare himself for a bigger role. He credited the trainers with the Wild and those he worked with in the summer. He's seeing the effects of his work in the summer and previously in the AHL.
"I know there were a lot of times where it may have not seemed like the popular decision to put him back down in the minors," Yeo said. "We knew there was a level to his game that we needed him to get to, and it's difficult a lot of times for players to find that here. They need the ice time. They need the experience, and as much as anything else it's just appreciating what you have. It's working for it and he's done that. He's paid his dues."
Follow Brian Hall on Twitter
---