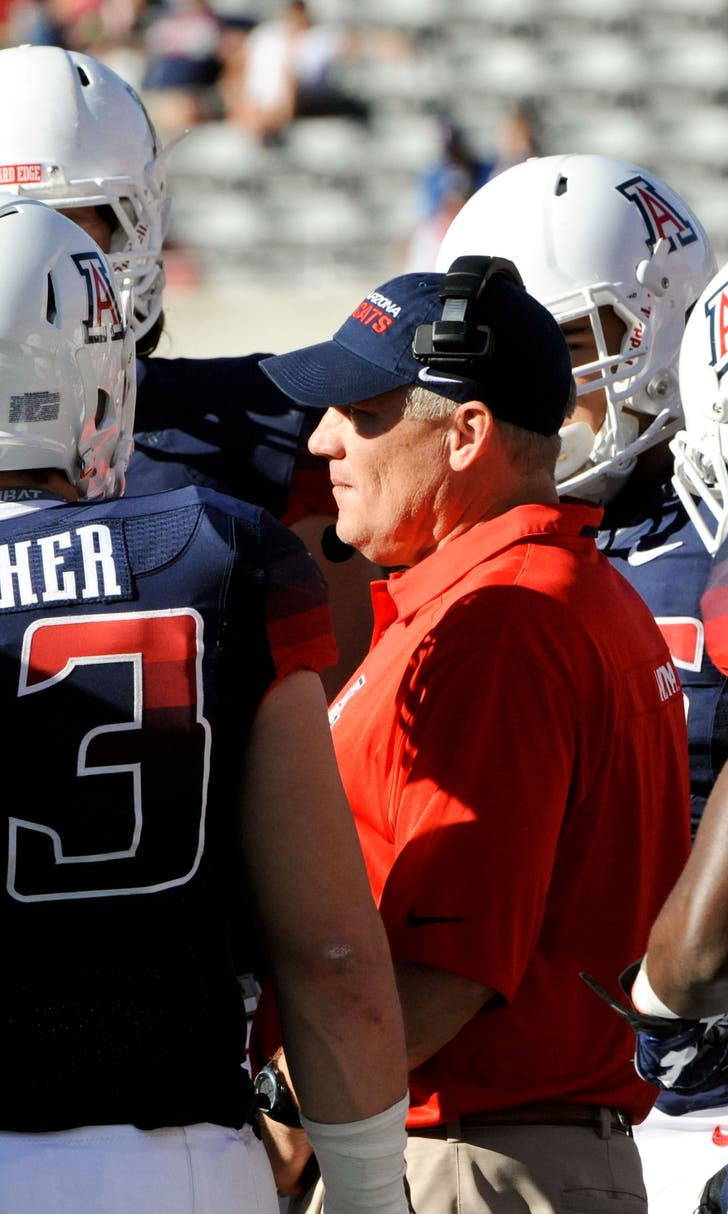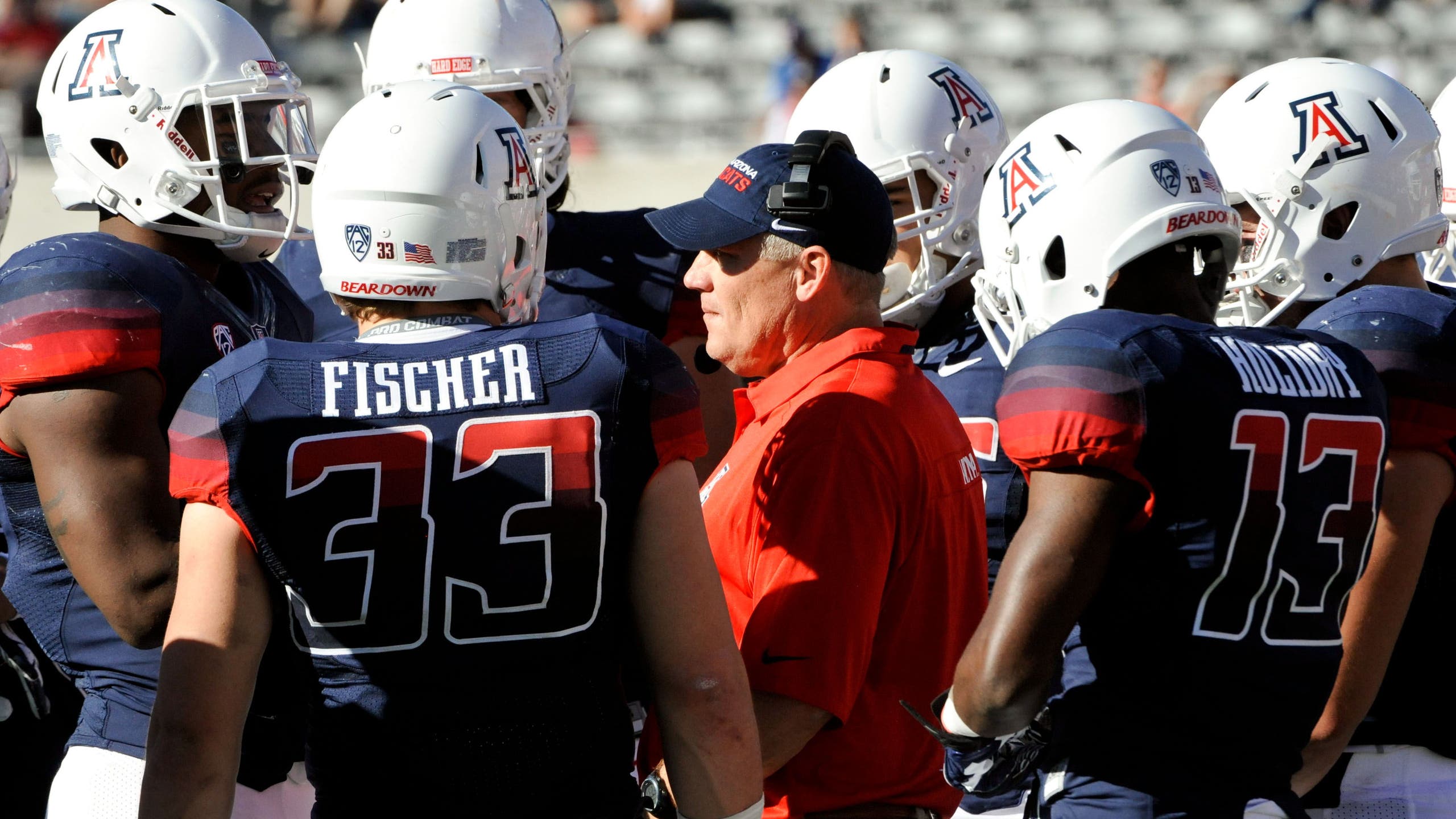 Wildcats ready to make another leap on defense
BY foxsports • August 15, 2014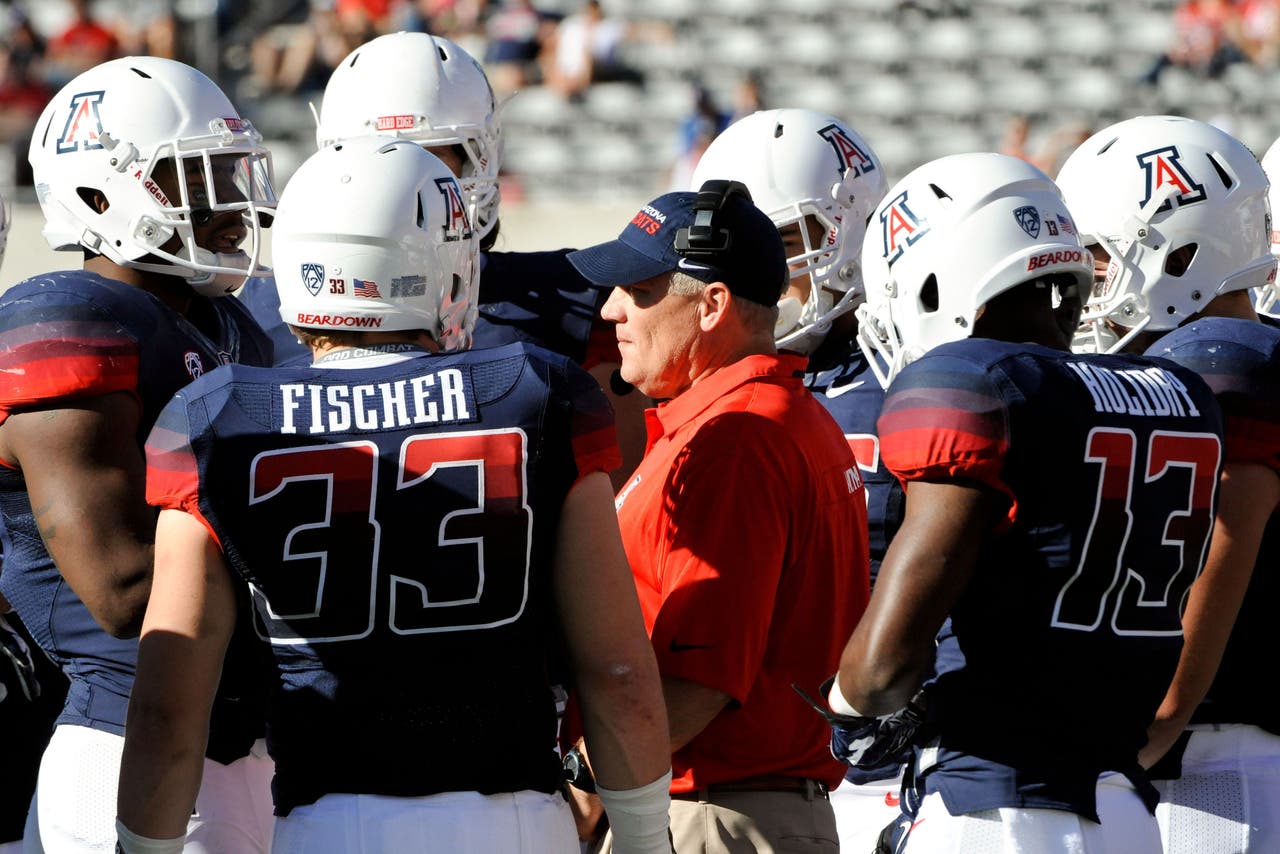 TUCSON, Ariz. -- In 2012, the Arizona Wildcats' defense ranked last in the Pac-12 Conference with no place to hide.
A season ago -- with a little more experience and wherewithal -- it finished eighth, going from allowing 499 yards per game to 401, the fifth-best improvement in the country last season.
"Compared to where we were two years ago, we've come a long way," said junior safety Will Parks. "We have our motivation. But we improved last year and we're going to do the same this year ... it's all about progress."
Hope for more defensive improvement comes from UA having more speed, strength and depth, although with two weeks before the first game a number of players are hurt or slowed with injury (more on that later).
"The transition from the first year to now has helped everyone," said Parks, who admitted to being lost in the system in 2012 but was more comfortable last season.
"You have to know everything. I think that's where people were getting stuck at, knowing what the front was doing. It's about fitting the assignments and knowing where to be. In the 3-3-5, if you know what everyone is doing, it makes your job a whole lot easier. Everyone is on the same page."
Defensive coordinator Jeff Casteel, the mastermind behind Arizona's 3-3-5 odd stack scheme, said more progress is possible because the team has a good attitude (everything starts with that), and the work ethic has improved greatly because "kids come to practice with a purpose."
"Our kids are learning and I like the way they go about their business," Casteel said.
It's unclear, though, what that will translate to in terms of the defensive numbers.
"We haven't played anybody yet," Casteel said. "All those things will be determined as we start playing. We hope so. We will find out a lot about ourselves when we play in front of a crowd. I'd hate to speculate, but we hope to be better, obviously. The kids have really worked."
Right now, that's all a coach can ask for. In fact, the defense often has shined in a limited number of fall practices open to the media.
"This is our third year, so kids understand what you're doing," Casteel said. "It doesn't matter what you are running, but they understand. They know us and we know them. We've made strides."
The recruiting analysis shows UA has more talent than it did just three years ago, but the Wildcats will be challenged to replace, among others, linebackers Jake Fischer and Marquis Flowers, cornerback Shaquille Richardson and nose tackle Tevin Hood.
"It's not really about getting the stars, but guys who are hungry to play football," said sophomore DeAndre' Miller.
"It's almost like someone willing to give up their life to play football and die for the guy next to them. I do feel we are getting more bonded. It's not really about us being more athletic but more together and we know more."
Casteel did admit "we're probably ahead of where we were last year and absolutely ahead of the first year" but whether that "equates to winning 12 games we have to wait and see."
Arizona does have some stability in sophomore star linebacker Scooby Wright, veteran cornerback Jonathan McKnight, free safety Jourdon Grandon, Bandit safety Jared Tevis and others.
Yet, the most crucial part is getting everyone healthy. Tevis, a leader, has been out with a hamstring injury. Senior lineman Reggie Gilbert suffered a foot injury. Lineman Dwight Melvin is out with a concussion, and others have been out throughout the first two weeks.
"Even though they are out they are teaching us young guys," Miller said.
"The other guys (must) get ready," coach Rich Rodriguez said this week when asked about the difficulty in preparing the defense when many are hurt."I hope those guys get back quickly or they may lose their spot."
Former starter Tra'Mayne Bondurant already has. In fact, he lost it before camp began, coming in out of shape and in Rodriguez's doghouse. He's back working his way toward playing, but it's unclear if or when he'll make the full return. Parks will fill in at the spur safety spot, if not take over. Remember that Parks was the MVP of the last season's AdvoCare V100 Bowl.
"I don't know what's going on with (Bondurant's) situation, but I'm coming in and staying humble because you never know what's going to happen," Parks said. "You just have to be ready and be thankful for the opportunity."
Follow Steve Rivera on Twitter
---