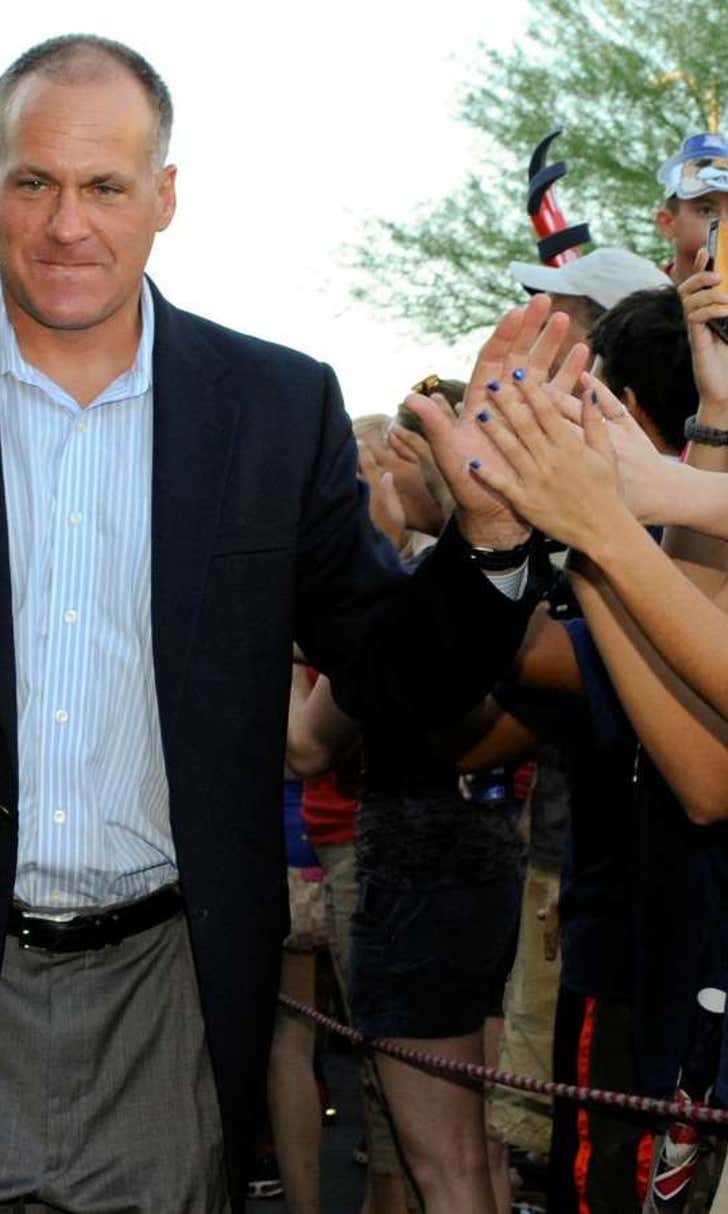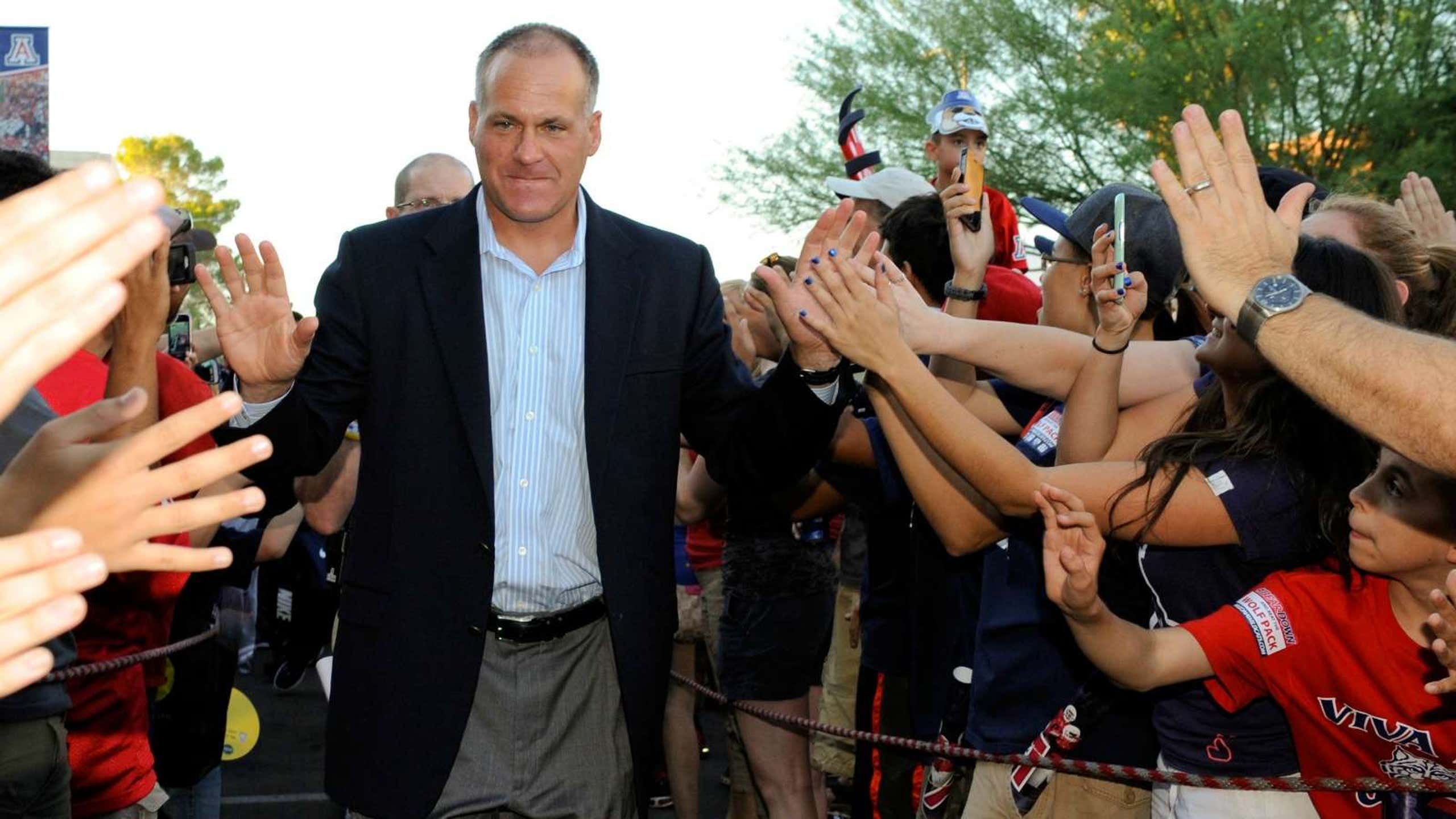 Wildcats land spot in Fiesta Bowl against Boise State
BY foxsports • December 7, 2014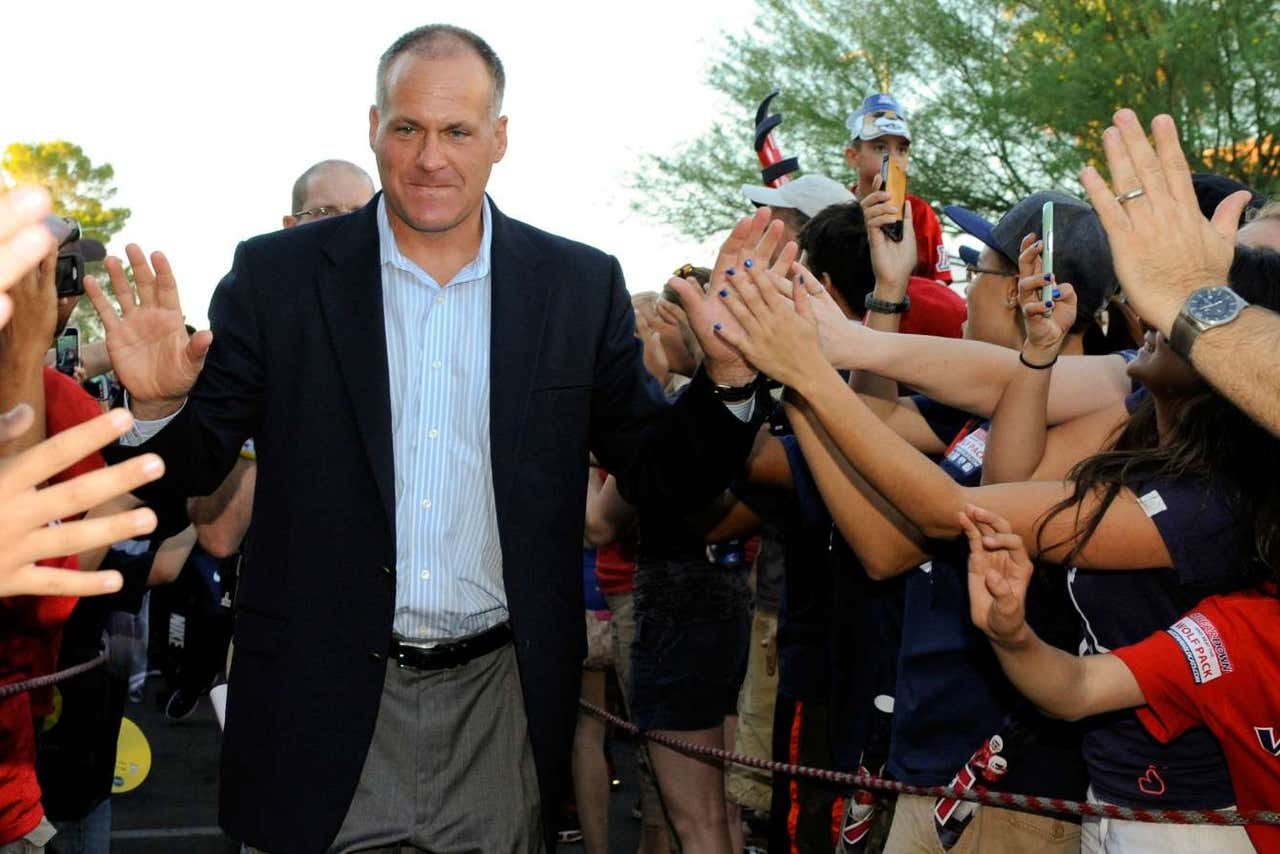 TUCSON, Ariz. -- Arizona football coach Rich Rodriguez said he became a "little nervous" right before it was announced Arizona will be play in the Fiesta Bowl.
"Nobody knew," Rodriguez said, of what would happen with any of the bowl selections. "When they flashed us up there I was excited, excited for our players."
No. 10 Arizona (10-3) will face No. 20 Boise State (11-2) on Dec. 31 at University of Phoenix Stadium in Glendale. Boise State won the Mountain West Conference title.
Rodriguez said he told his team after it beat Arizona State last weekend, "I know we are going to be in a really good bowl game, no matter where it is."
He was right. Arizona is headed to the Fiesta Bowl for the second time in 20 years, and in a bowl game for the third consecutive year under Rodriguez. This is Boise State's third trip in nine years.
"I hope it's motivating for our guys and motivating for our staff," Rodriguez said.
Arizona athletic director Greg Byrne said he had no idea what would happen with the bowl announcements for the first time associated with the College Football Playoff selections. Friday night's Bust by the Bay loss to Oregon in the Pac-12 championship game didn't help.
"I had a feeling after we won the (Pac-12) South, but you don't know," Rodriguez said, referring to half of the conference championship. "There are a lot of things that could happen with the games Friday and Saturday. And it was so disappointing how we played so poorly."
Time, of course, will help with the wounds of Arizona's 51-13 loss to the Ducks. When asked if he's been able to reflect on what happened in Santa Clara, Calif., Rodriguez said, "other than being mad, but every time I reflect I get mad so it's not healthy (he laughed) for anybody or anybody around me."
He said because the team played so badly it "falls on me, but thankfully we have three and a half weeks to get it right." He said he expects for the team to get back on the practice field by the end of next week.
It'll be his first trip to the Fiesta Bowl although his 2007-08 West Virginia team defeated Oklahoma in stunning fashion. He had left the team to take over the program at Michigan. Then interim coach Bill Stewart was the winning coach.
And, once again, Arizona will miss the Rose Bowl. Arizona is the lone team from the original Pac-10 never to play in the Rose Bowl.
"Thanks for reminding me," Rodriguez said, smiling. "Our goal is still to get to the Rose Bowl and win it."
Byrne said he's been pleased with Arizona's progress since Rodriguez has been at Arizona. In the last three years, Arizona is 26-13 and this year became a player on the national stage.
"This is another big step for our program," Byrne said. "We want to compete for championships for every sport. This is an indication we're headed in the right way with it."
Byrne is now calling on the 40,000 Arizona alums in the Valley to get tickets for the event. Each team is allotted 12,500.
Follow Steve Rivera on Twitter
---