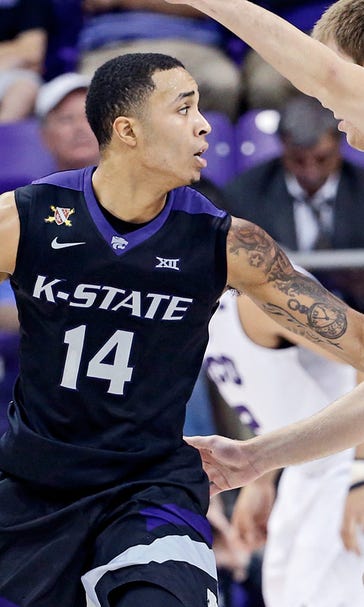 Wildcats face confident Cyclones on the road
BY foxsports • February 26, 2016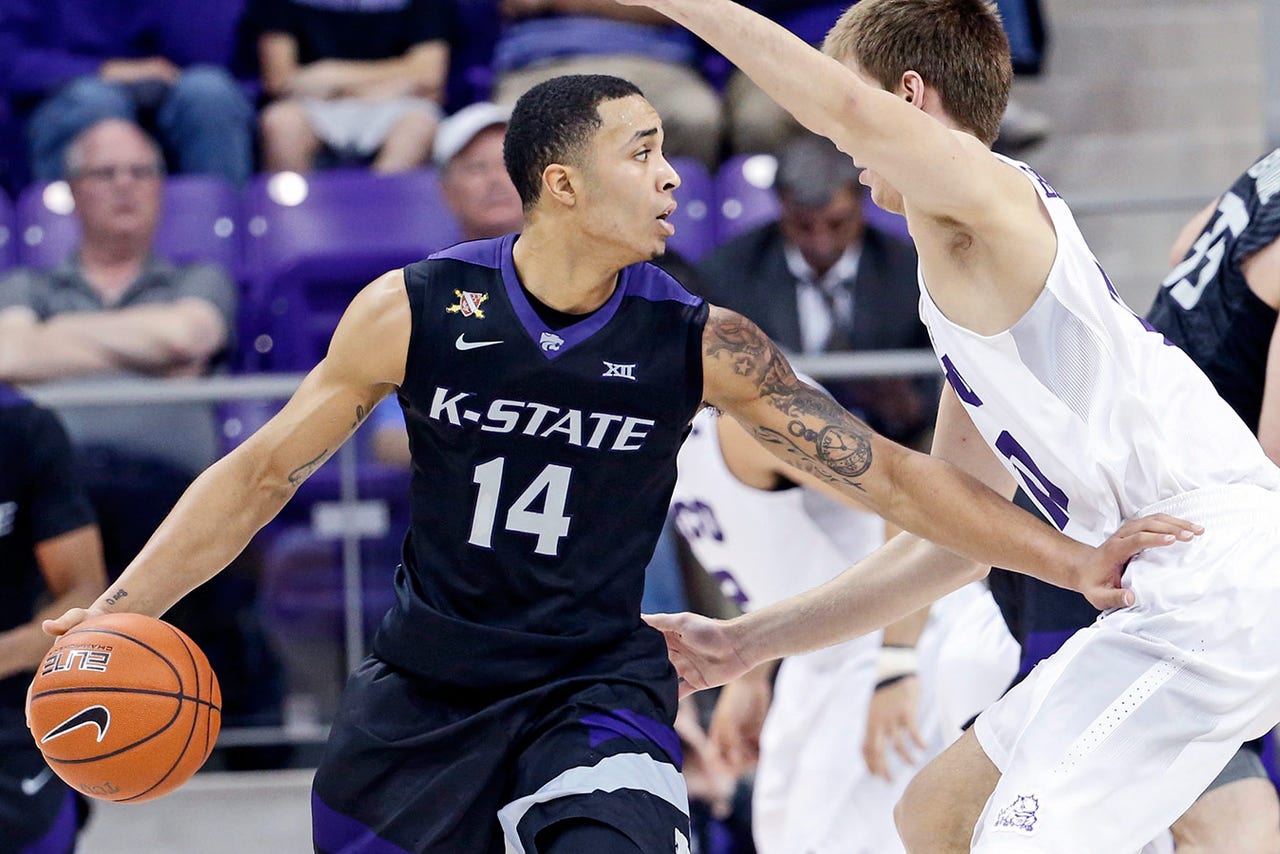 Forget the cliche of taking it one game at a time. Iowa State coach Steve Prohm already is thinking long-term about his team's seed in the NCAA Tournament.
That's despite the fact that the 17th-ranked Cyclones have three left in the regular season plus the Big 12 tournament.
Kansas State could easily be overlooked with its 1-10 record against ranked opponents, a mark Iowa State will try to add to by winning a fifth straight home game in the series Saturday.
The Cyclones (19-9, 8-7) made a statement for a high seed in the NCAA Tournament with a home win over then-No. 4 Kansas on Jan. 25, but they've gone 3-5 since despite shooting 53.2 percent over the last five.
They're giving up an average of 88.0 while scoring 87.4 during that stretch - including two defeats in overtime - and allowed their most points in regulation in over two years in Monday's 97-87 loss at 14th-ranked West Virginia. Abdel Nader scored 23 points while Monte Morris was held to 13.
The Cyclones were outrebounded 43-29 and haven't won the battle on the boards in any of their last 10. Their minus-6.1 differential over that stretch is 70th of 75 major conference teams, but Morris isn't too concerned with his team's current state.
"Like coach said, nobody's really going to remember the regular season. You're just going to remember your last game in the (NCAA) Tournament," Morris said. "So now we're just playing for seeding and just staying positive."
Prohm has expressed concern over the defensive woes, but he's also admitted to looking ahead. The Cyclones face the Wildcats (15-13, 4-11) and Oklahoma State - in eighth and ninth place, respectively, in the 10-team conference - before playing at No. 2 Kansas on March 5 to close the regular season.
"I look at (NCAA Tournament projections) all the time," Prohm said. "We'll probably be right around a four seed. Hopefully we can take care of the games at home, put ourselves in position to win at Kansas, and then go to the Big 12 tournament (and) play well."
Iowa State won at Kansas State 76-63 on Jan. 16 behind Morris' 19 points and has won four straight home matchups.
K-State heads into this contest 2-7 on the road in conference play and will finish a stretch of three straight against ranked opponents. Twelve of its 13 defeats have come to teams currently ranked in the Top 25 after falling at home to Kansas last Saturday and No. 25 Texas on Monday.
The Wildcats had a chance to beat the Longhorns, but Dean Wade's shot at the buzzer hit the front of the rim in the 71-70 loss. Justin Edwards, who scored 19 points in the first meeting with the Cyclones and averages a team-high 12.3, finished with 20.
Wade struggled again, though. The freshman missed his only shot against the Jayhawks and finished with one point, then went 3 of 10 from the floor and scored nine against Texas.
"It's pretty easy to notice - he's hit a wall," coach Bruce Weber said of Wade, who had four points on 2 of 9 shooting against Iowa State last month. "But he'll be fine. He's a good, young man who cares a lot - probably too much."
Georges Niang scored 15 points in the first meeting for the Cyclones, but he's averaging 22.3 while shooting 64.8 percent over his last four.
---
---