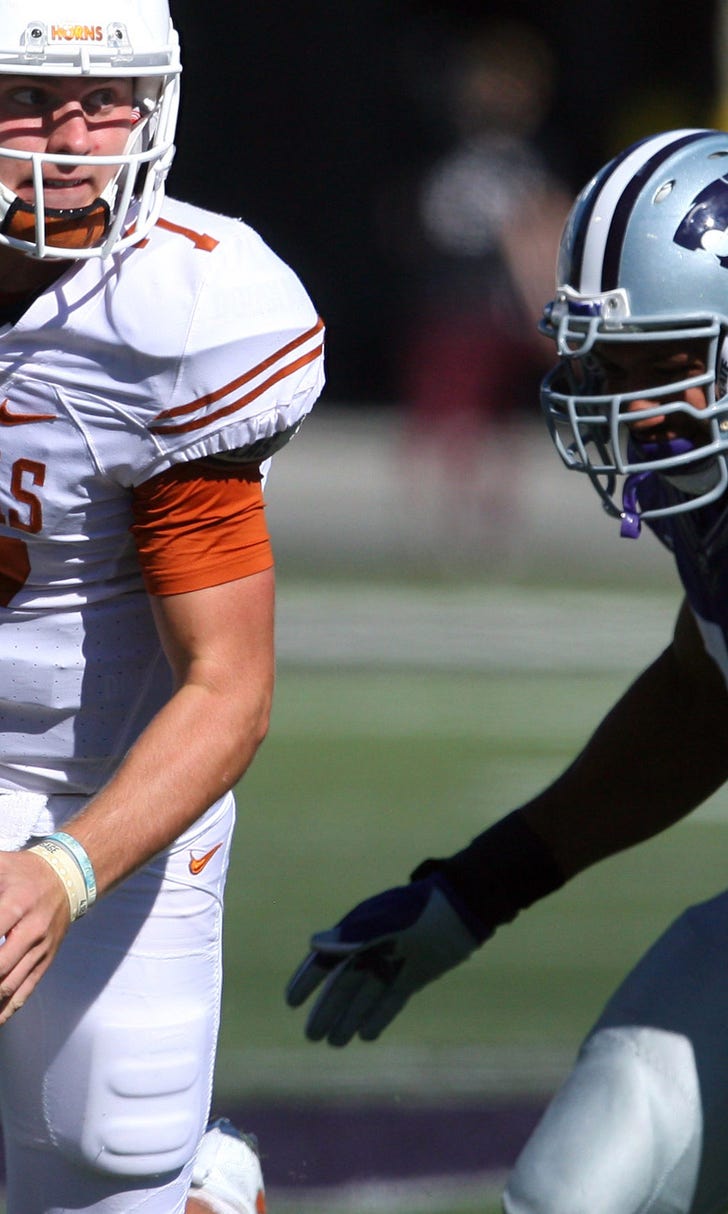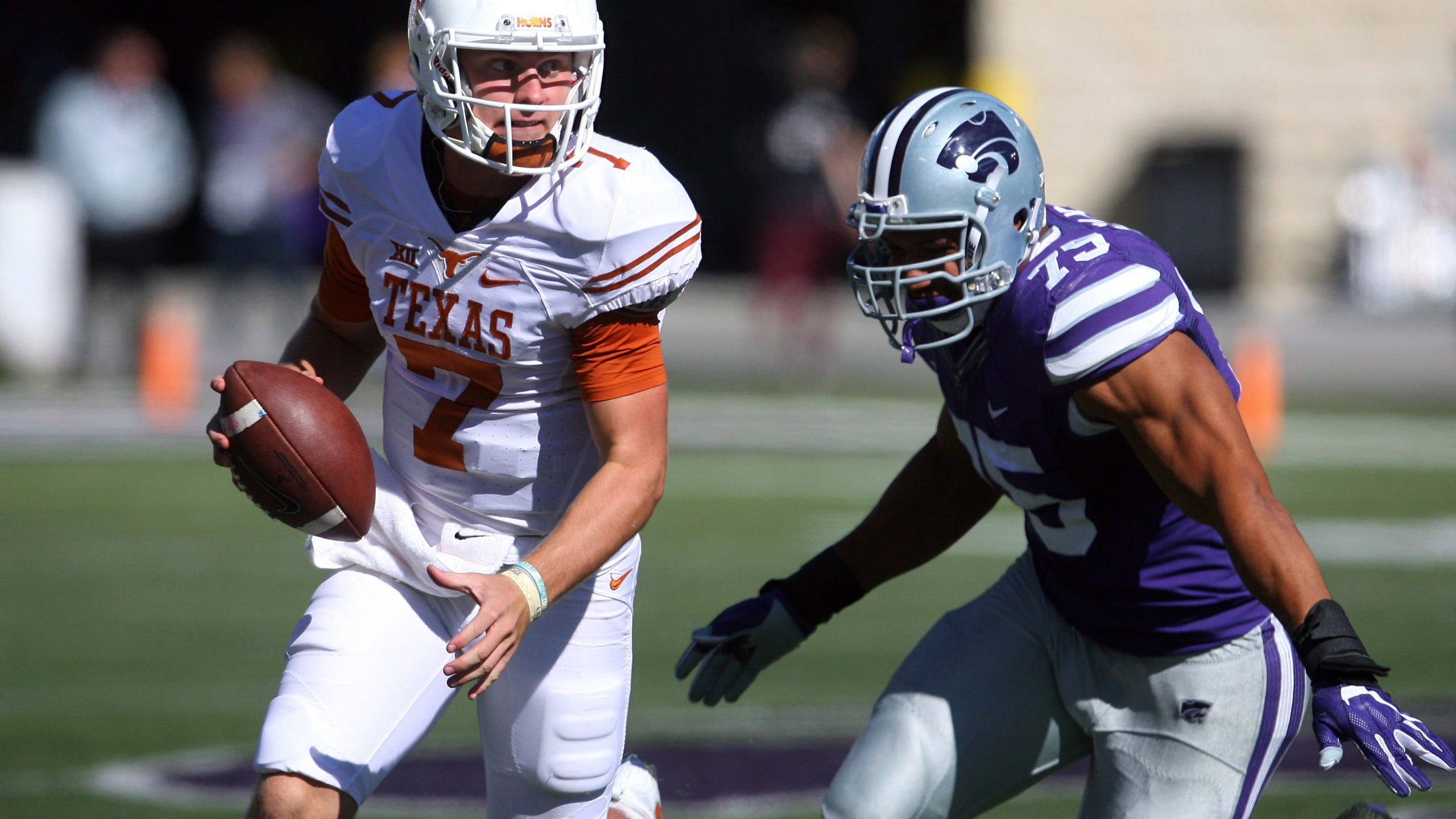 Wildcats DE Jordan Willis earns Snyder's rare high praise
BY foxsports • October 25, 2016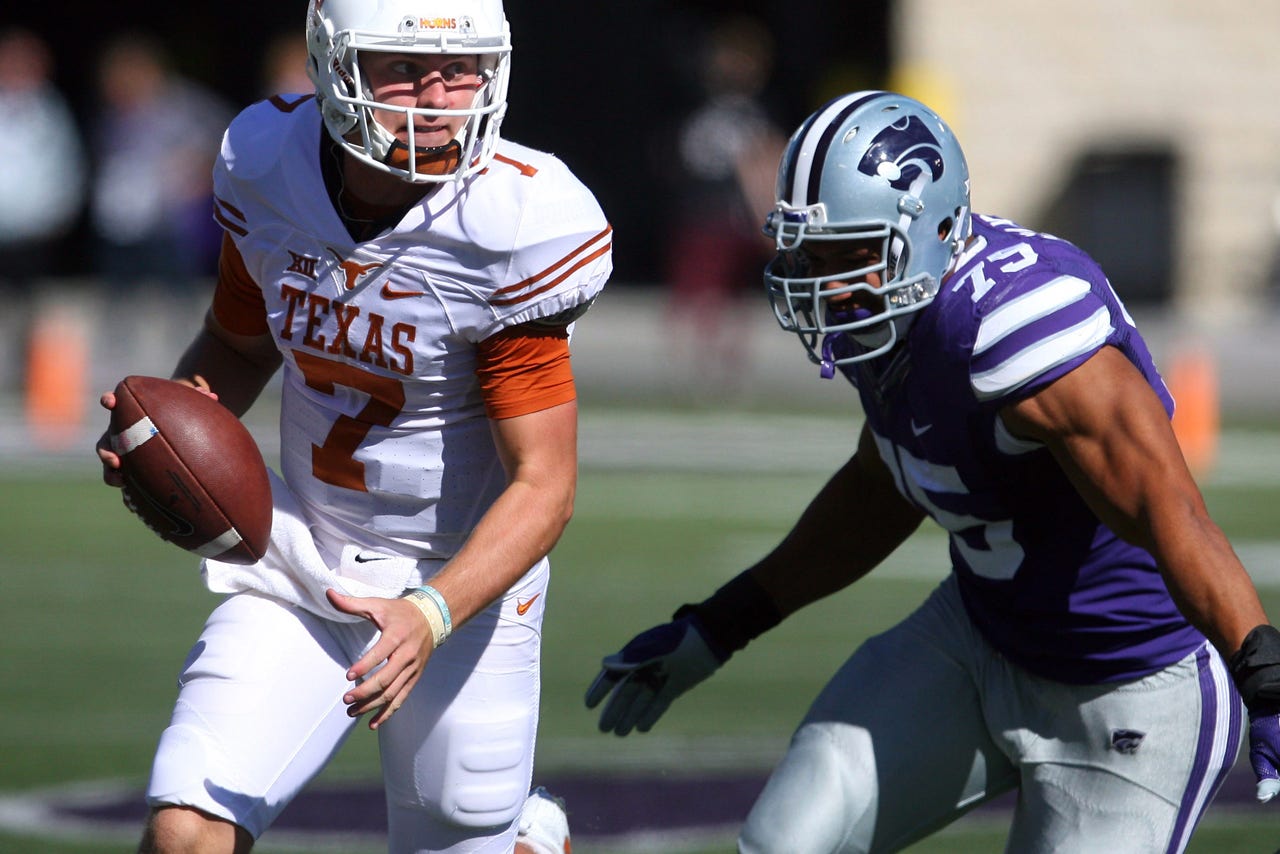 MANHATTAN, Kan. -- The threshold for climbing into Kansas State coach Bill Snyder's good graces is quite high.
Take the case of running back Charles Jones, who earned an uneven grade because of his goal-line fumble despite gashing Texas on Saturday. Or quarterback Jesse Ertz, whose near-flawless first half was followed by a tough second half that drew Snyder's infamous ire.
That may be why defensive end Jordan Willis has stood out so much.
The senior had a pair of sacks in Saturday's 24-21 victory, giving him 22 1/2 for his career and moving him past Monty Beisel for fourth-most in school history. Willis also tied for the team lead with seven tackles, including three for a loss, and batted down a crucial pass at the line of scrimmage.
It led to a glowing review from Snyder, no qualifiers involved.
"Jordan just plays so hard and he prepares exactly that way," the 77-year-old coach said. "There is not one-10th of a second of any snap that he takes that is not the best effort that he can give. I admire him and appreciate him so very much."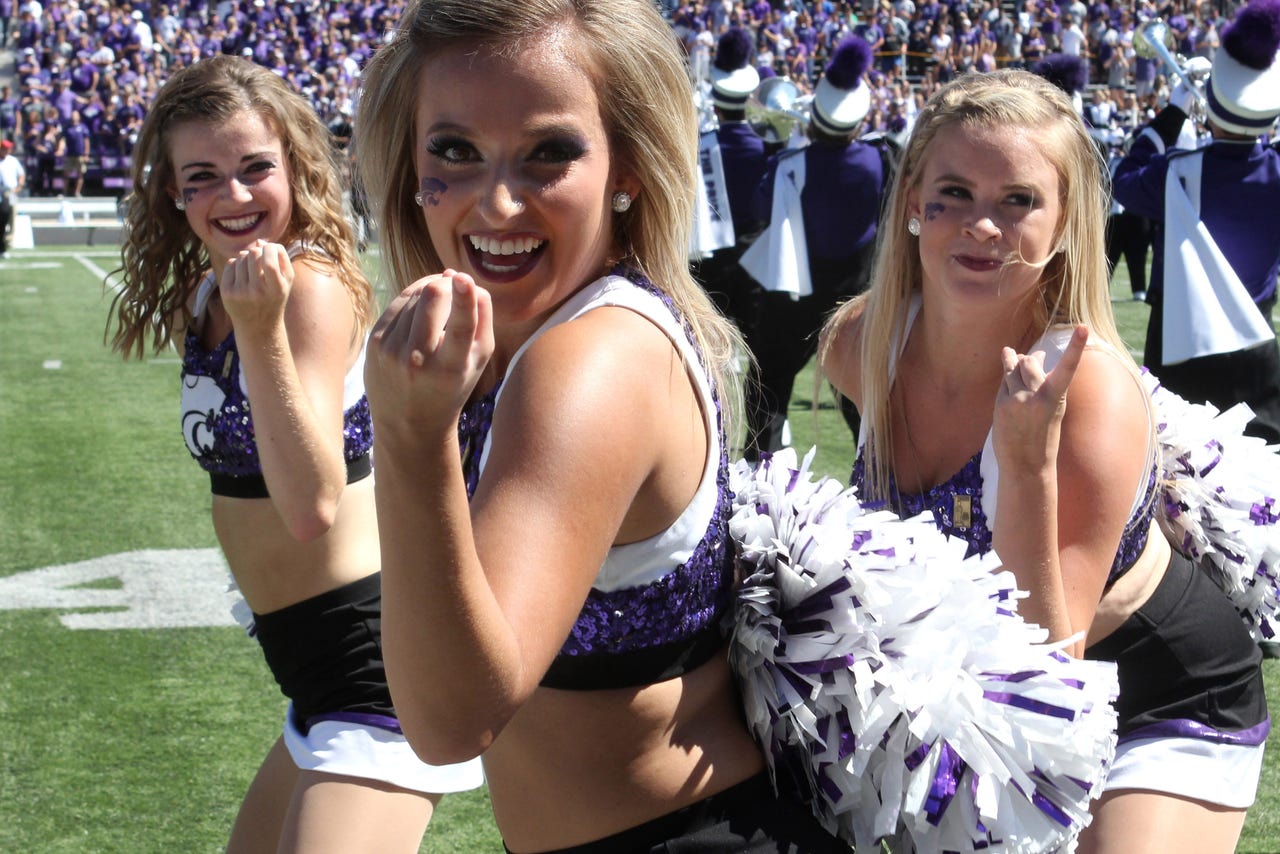 View from the sidelines: College football cheerleaders 2016.
That's the flip-side of the high bar that Snyder sets. When you manage to achieve it, the feeling is almost otherworldly -- like a player has somehow qualified for the most exclusive of clubs.
Willis has managed to scratch and claw his way in over the past four years.
He was a lightly recruited defensive end out of perennial power Rockhurst High School in Kansas City, and wound up choosing the Wildcats over an offer from Indiana and not much else. But he made big strides from the moment he set foot on campus, and even earned playing time as a freshman.
That would be another rarity in Snyder's program.
He still remembers his first sack, too. It was against Iowa State as a freshman and he had gotten into the game in the fourth quarter. It was third down and Willis lost containment on the quarterback, but managed to track him down before he got across the line of scrimmage.
It went down as a sack. Willis got bawled out by the coaches on the sideline.
That was not only his only sack that season, it was his only tackle. But Willis fought his way into the lineup more as a sophomore, piling up 4 1/2 sacks in 11 games, and added 8 1/2 sacks and 14 tackles for loss last year, when he earned a reputation as one of the Big 12's best pass rushers.
"He's made improvement in that area," Snyder said. "He just reacts quicker to certain things that have allowed his pass rush to become better. It is a matter of experience again."
Perhaps the reason Willis has been so successful is that his own standard is quite high. And in that respect, he walks lock-step with his hard-to-please coach.
"I think my pass rush can always be better," he said. "There are always small things like pad level that we can improve on, but as a team we need to get better at tackling. ... There were not a lot of communication issues last game, but we can still improve there.
"We did a lot of good things, but there are still some small things we can improve on."
The Wildcats (4-3, 2-2) are not a team of star power, like they were with Collin Klein or Tyler Lockett or Darren Sproles in years past. Their offense takes on a decidedly committee-like approach to moving the ball, and their defense is a collection of solid, blue-collar players.
As a result, Willis has become one of the few players who have stood out.
Yet of all the things that endears him to Snyder, his desire to put the team first might just top the list. Willis has made enough plays that his spot in the Kansas State record book is secure, but he would rather the record ultimately show that his team was a winner.
"We've had our ups and downs," he said. "Right now, we're a team that is doing well and then not so well -- it's just a matter of putting it all together. I know Coach Snyder has been speaking about it, so it's just a matter of starting the game and finishing the game and doing it all the way."
---