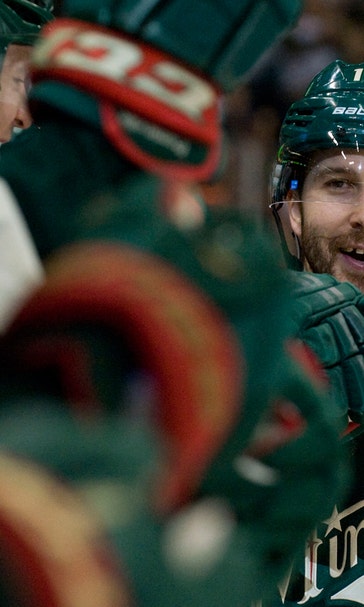 Wild vs. Maple Leafs preview
BY foxsports • March 23, 2015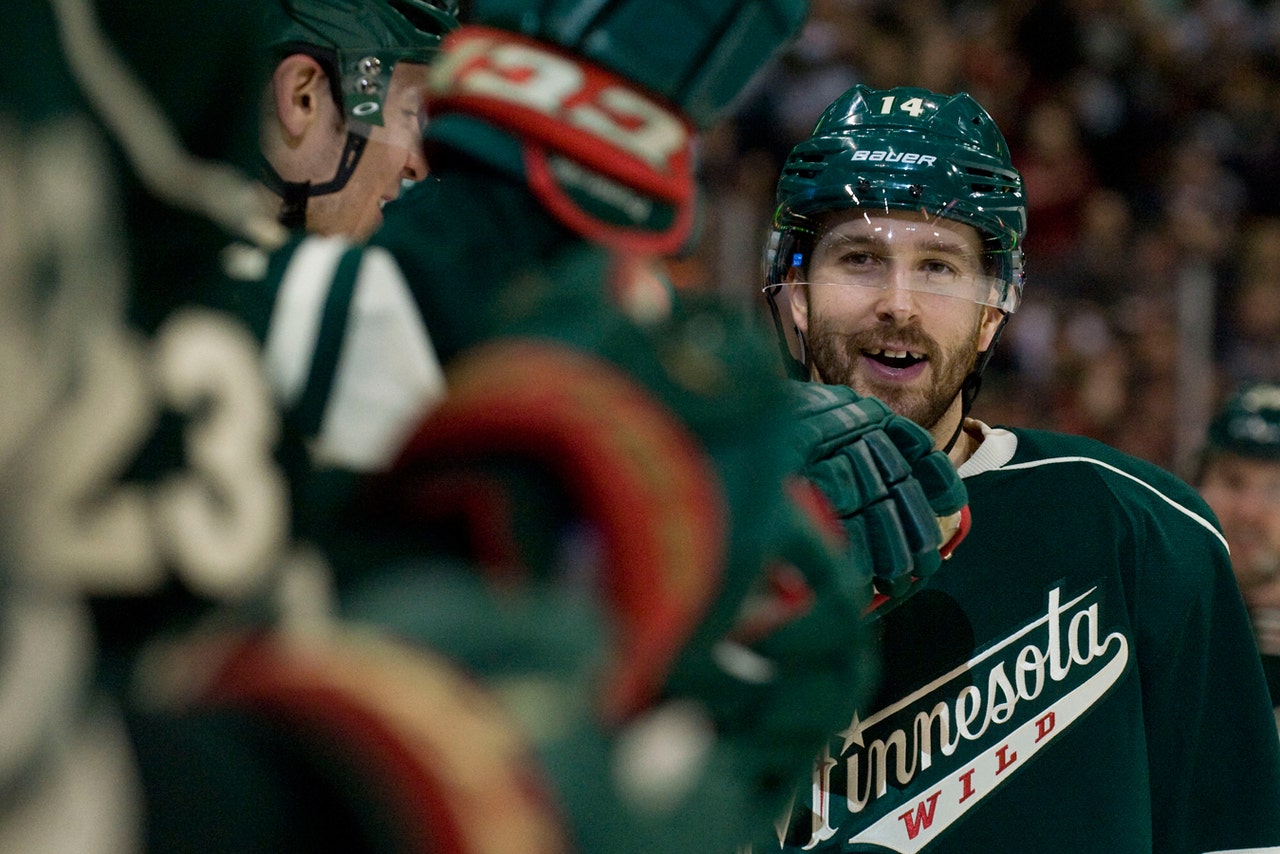 The Minnesota Wild have been fueled by stellar road play while posting the NHL's best record over the last two months.
They'll look to extend a club mark with their ninth straight victory away from home Monday night against the Toronto Maple Leafs, whom they've only defeated once on the road.
The Wild (40-25-7) have gone a league-best 20-5-1 since Jan. 27 and own the best road record in the league since Jan. 15 at 12-1-2. The eight consecutive road victories have come in regulation, and they need one more road win to set a team record with 21.
Ten players have at least four points during the road winning streak, with Charlie Coyle, Justin Fontaine and Zach Parise recording seven apiece.
Minnesota, with a one-point edge over Winnipeg for the Western Conference's top wild-card spot, comes off a 6-3 home win over St. Louis on Saturday. It was the Wild's second victory in eight days over the Blues, whom they may face in the first round.
"The playoffs are so far away, we have to worry about just getting there," Parise told the team's official website. "We're playing well and it's a big win for us against these guys. They're always a tough opponent."
Chris Stewart, acquired from Buffalo on March 2 after a trade from St. Louis a day earlier, scored Saturday and has three goals and two assists in his last seven games.
Mikko Koivu had a goal and an assist and Darcy Kuemper made 34 saves in a 3-1 victory over the Maple Leafs on Jan. 2, but Minnesota is 1-6-0 all-time in Toronto, winning 5-2 on Nov. 10, 2009. The Wild also play Tuesday, visiting the New York Islanders.
Toronto (27-40-6) has lost eight of nine after Saturday's 5-3 defeat at Ottawa. The Maple Leafs, who fell behind 2-0 after the first period, have a minus-18 goal differential in the opening 20 minutes over their last 12 games and a league-worst minus-34 margin in the first on the season. The minus-36 first-period margin from 1987-88 is the worst in team history.
"I thought there was a lot more (effort)," interim coach Peter Horachek said. "The guys were in it early in the game and they were enthusiastic about playing. I thought that was there. It's the things that happened during the game that kind of changed momentum, those are the things we have to manage better."
James Reimer was replaced by Jonathan Bernier after giving up three goals on 18 shots Saturday, and Toronto has allowed 23 goals while losing five in a row. Both goaltenders have struggled lately with Reimer posting a 3.92 goals-against average in his last seven games and Bernier at 3.68 over his last 10.
Both have had some success against Minnesota, however. Reimer has won both career starts, giving up one goal on 66 shots, while Bernier is 3-2-3 with a 1.34 GAA.
Devan Dubnyk, expected to make his 32nd consecutive start, has lost his two career starts against Toronto, surrendering 11 goals on 56 shots.
---