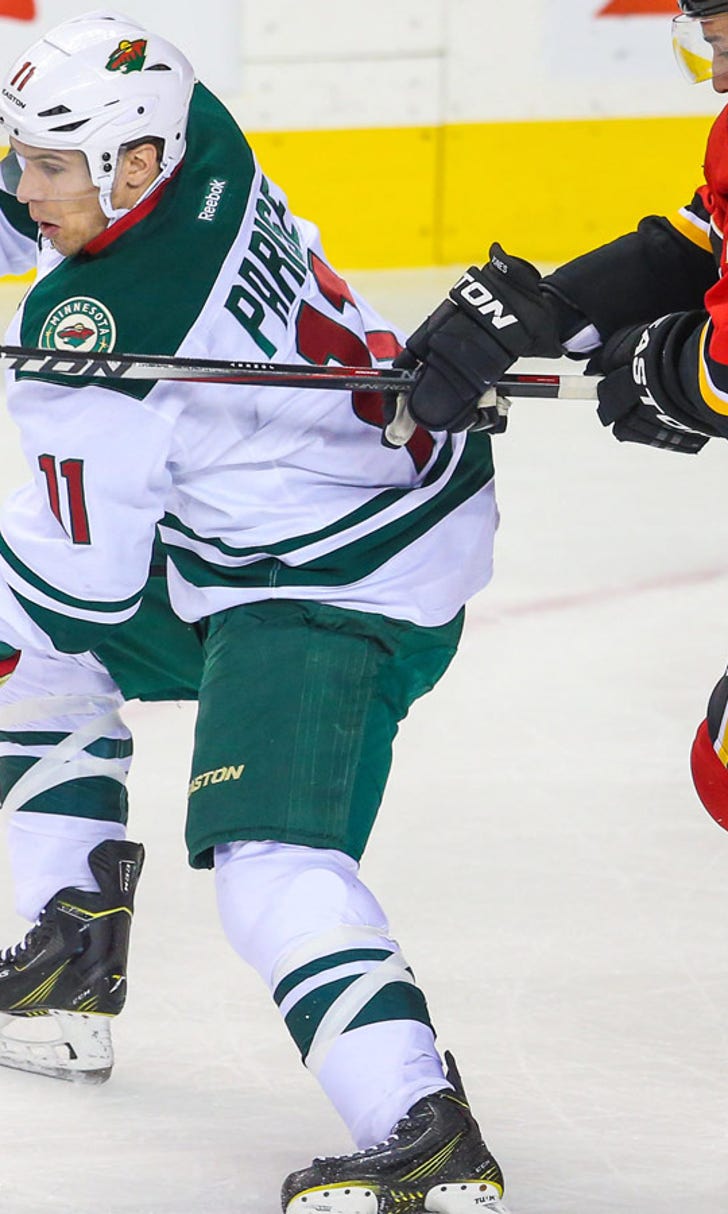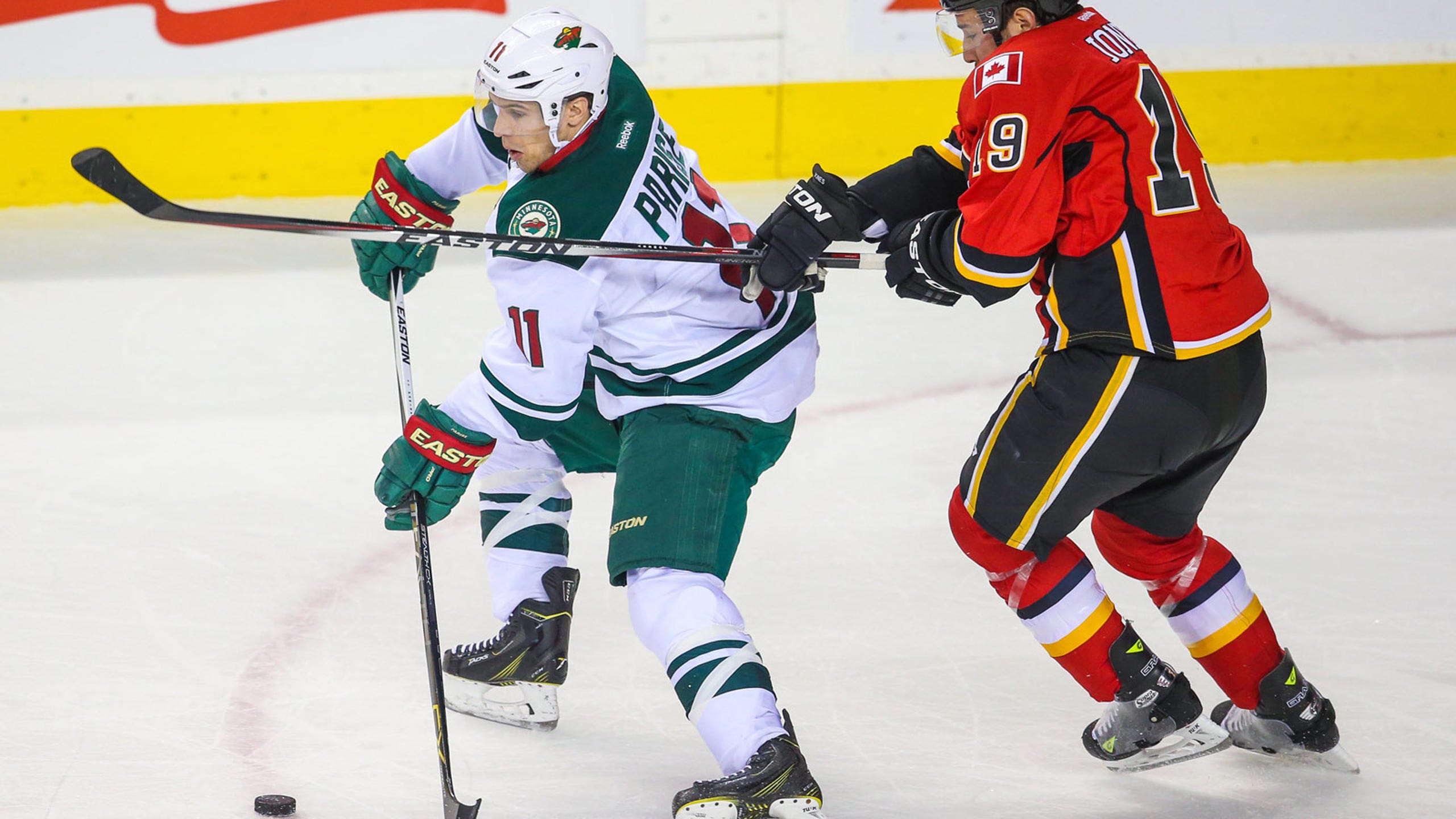 Wild try to be 'homers' as they face five of six at Xcel Center
BY foxsports • February 3, 2015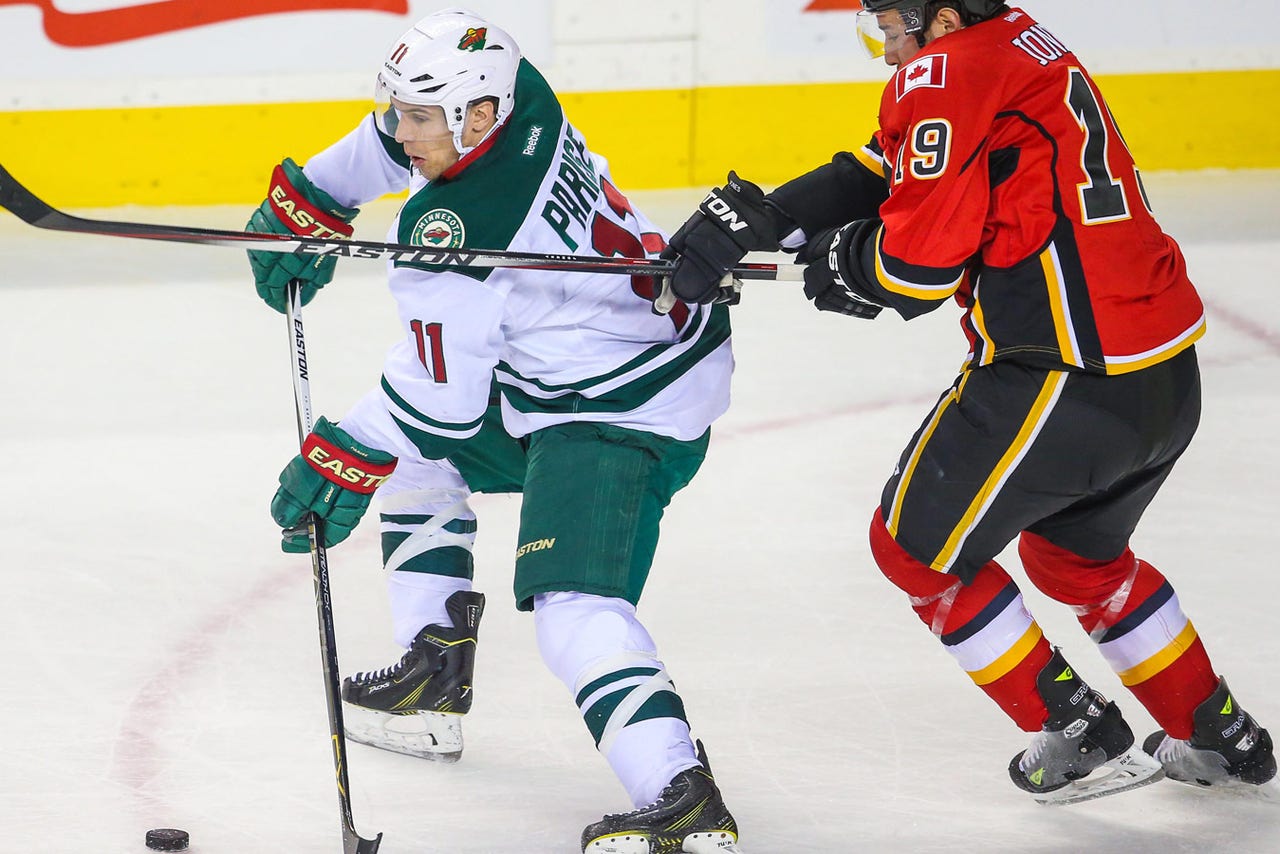 ST. PAUL, Minn. -- There was little overestimating how important the three-game road trip through western Canada was for the Minnesota Wild's playoff hopes following the All-Star break.
Minnesota started the season's unofficial second half seven points out of the playoffs leaving little margin for error as the Wild try to make the playoffs for the third consecutive season. The final two games of the trip -- at Calgary and Vancouver -- provided Minnesota a chance to reclaim some ground on teams ahead in the Western Conference.
For just the second time in team history, the Wild swept the three-game trip to Edmonton, Calgary and Vancouver. The road warriors returned home Monday looking for a new nickname.
"I think we're going to have to turn into homers here pretty soon because you can't afford to not be good on home ice," forward Zach Parise said.
Minnesota begins a stretch of three straight home games Tuesday against the Chicago Blackhawks and plays five of the next six games at the Xcel Energy Center, where the playoff push last season gained the Wild the notoriety for being tough on their home ice.
The momentum carried into this season where Minnesota won seven of their first eight games at home. Unfortunately, the same wasn't true during the Wild's December and January swoon. Minnesota has won four of its past 15 games at home.
"We have to get better at home, that's for sure," head coach Mike Yeo said. "We've always prided ourselves on being a good home team and playing well in front of our fans, and recently we haven't been as good as we need to be."
In many ways, this is a different Wild team than the one that last played at Xcel Energy Center 15 days ago. Then, Minnesota lost to Columbus as the Wild were trying to recapture momentum. The loss to the Blue Jackets was the only time in the past seven games Minnesota hasn't earned a point.
For the first time since November 2013, the Wild have won three straight games in overtime and are 5-1-1.
"It's lighter in here, that's for sure," Parise said. "But at the same time, we haven't moved in the standings, so we still have that challenge."
Goaltender Devan Dubnyk has provided a spark with his play. Yeo said the team has tightened defensively in front of Dubnyk, as well.
"That's what we have to make sure that we're building on right now," Yeo said. "We need to score goals. We need to create offense. But we need the consistency of being great in our defensive game, and that's going to give us a chance and allow us the opportunity to continue to put up points. That's what we need right now."
While the feeling is different from two weeks ago, the mindset can't change. Minnesota is focused on the immediate task, which is Chicago, which sent the Wild into the offseason last year with a win at the Xcel Energy Center on an unlucky home bounce off the end boards.
"Home or away, we're not in a position that we can afford to take nights off and lose games," Parise said. "So our mindset is tomorrow night, win the first period and then go from there. We still have a long ways to go and a pretty steep climb, but again, you break it down to winning the first period of your next game."
Yeo added: "We can't be looking back at this road trip and feeling too good about ourselves because there's still an awful lot of work to be done."
Starting with being a bit of homers.
Follow Brian Hall on Twitter
---