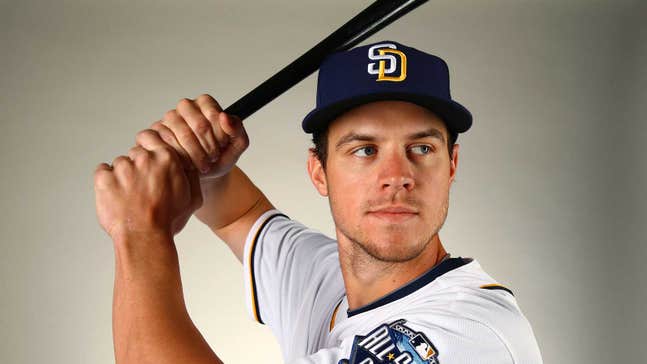 Wil Myers' 5-RBI inning leads Padres over Reds, 8-5
Published
Mar. 22, 2016 11:36 a.m. ET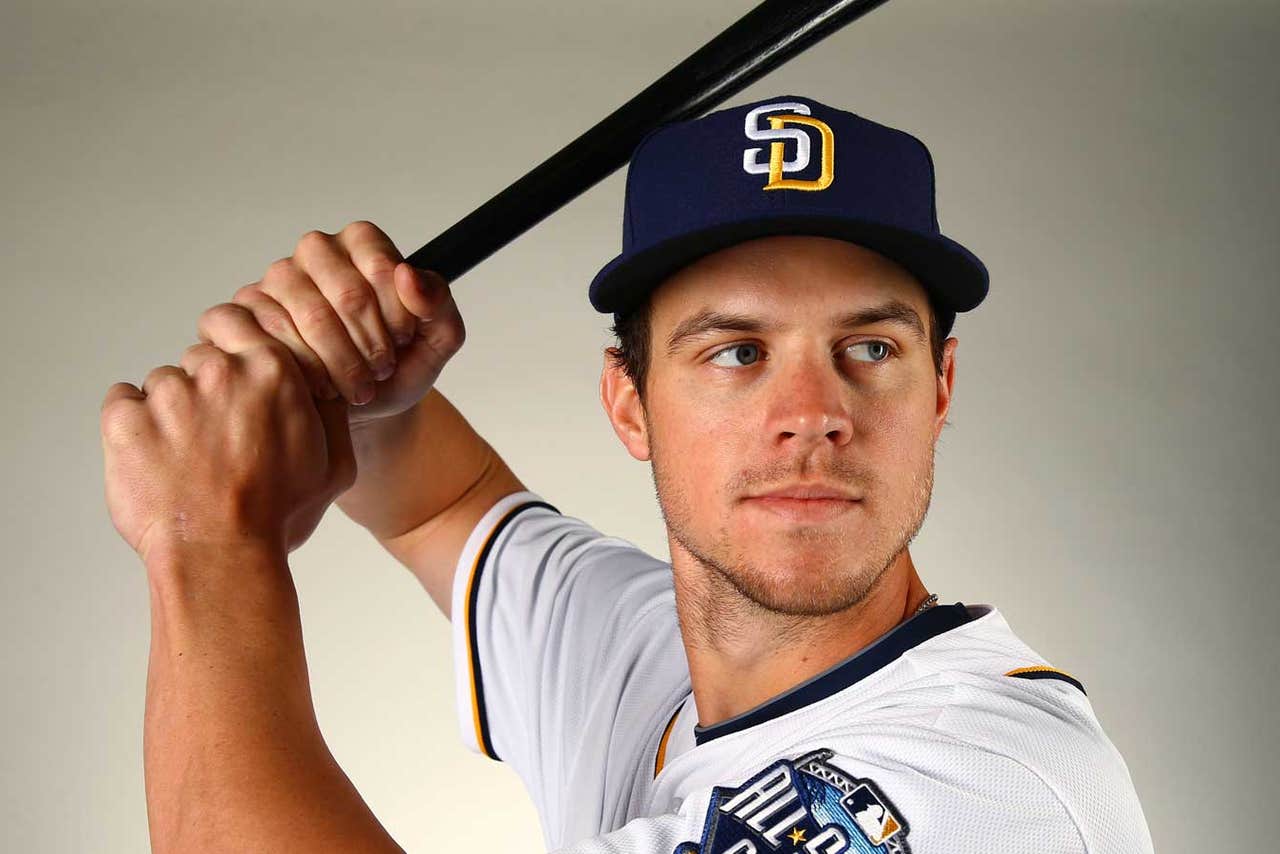 PEORIA, Ariz. (AP) -- Wil Myers hit a two-run homer and a three-run double in an eight-run fourth inning that powered the San Diego Padres to an 8-5 victory over the Cincinnati Reds on Monday night.
Myers, moving from the outfield to first base in his second season with San Diego, entered hitting .167 this spring. But he drove prospect Cody Reed's fastball to center field for his first home run, and his bases-loaded double off Layne Somsen ended the scoring in an inning that included pitcher James Shields' RBI single.
Myers said he last had five RBIs in an inning at Triple-A Durham in 2013, before being called up and winning the AL Rookie of the Year award with Tampa Bay.
"The first half of spring training I was really bad, the worst I've ever been," Myers said. "But the last three or four games I've started to feel pretty good."
Shields struck out five through three hitless innings before running into trouble. Joey Votto ripped an 89 mph fastball for a two-run homer in the fourth. Shields walked two and hit a batter with a pitch in the fifth before leaving with one out.
Votto added a sacrifice fly. Matt Kemp had two hits and reached base three times for San Diego.
STARTING TIME
Reds: Reed, a 22-year-old lefty who hasn't pitched above Double-A, came into the game having allowed one earned run and no walks with seven strikeouts in eight innings. He walked Kemp with two outs in the first, had trouble seeing the signs when his glasses fogged up in the third, and then allowed three hits and a walk in the fourth before exiting with one out.
"I was probably more nervous tonight than I was the last three times out," Reed said. "Night game, I got to start the game, and you look at that Padres lineup and you're like, `Man, I saw those guys on TV when I was in high school.'"
Padres: Shields stayed in after taking Ray Chang's liner off the back of his left thigh in the fifth, but then walked a batter and hit the final one he faced.
TRAINER'S ROOM
Reds: RHP Homer Bailey threw 20 pitches of live batting practice for the first time since Tommy John surgery and felt fine. Bailey will stay in Arizona after spring training to continue his rehab, and the Reds hope he could join them in May. . LHP John Lamb (back surgery) threw his third bullpen session.
Padres: RHP Brandon Mauer (flu) returned to the team after a two-day absence. Mauer said he vomited on the bus before allowing 10 runs and getting four outs in his last start. "Feeling good," said Mauer, whose next start Wednesday will be pushed back. LHP Drew Pomeranz will likely start in his place. . RHP Brandon Morrow (shoulder surgery) will make his Cactus League debut Friday after pitching in a minor league game Sunday. It was his first game since July. . RHP Ryan Buchter (illness) hopes to pitch Tuesday.
MEXICO TRIP
Robbie Erlin and Puebla, Mexico, native Cesar Vargas will be the starting pitchers for the Padres' split-squad games against Houston in Mexico City on Saturday and Sunday. Manager Andy Green said 2B Cory Spangenberg, CF Jon Jay and 3B Yangervis Solarte will also make the trip.
PADRES MOVES
The Padres optioned OF Alex Dickerson to Triple-A El-Paso. C Jason Hagerty and INFs Nick Noonan and Ryan Schimpf were reassigned to minor league camp, leaving 44 players on the big league roster.
UP NEXT
Reds: RHP Alfredo Simon starts Tuesday against the Chicago Cubs.
Padres: RHP Andrew Cashner starts Tuesday against Texas.
---
---