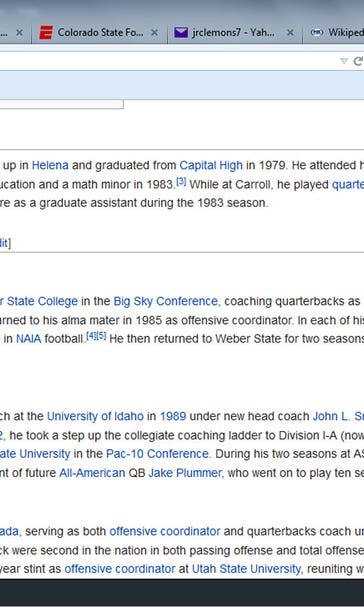 Wikipedia already knows Florida's next coach: It's Bobby Petrino!
BY foxsports • November 17, 2014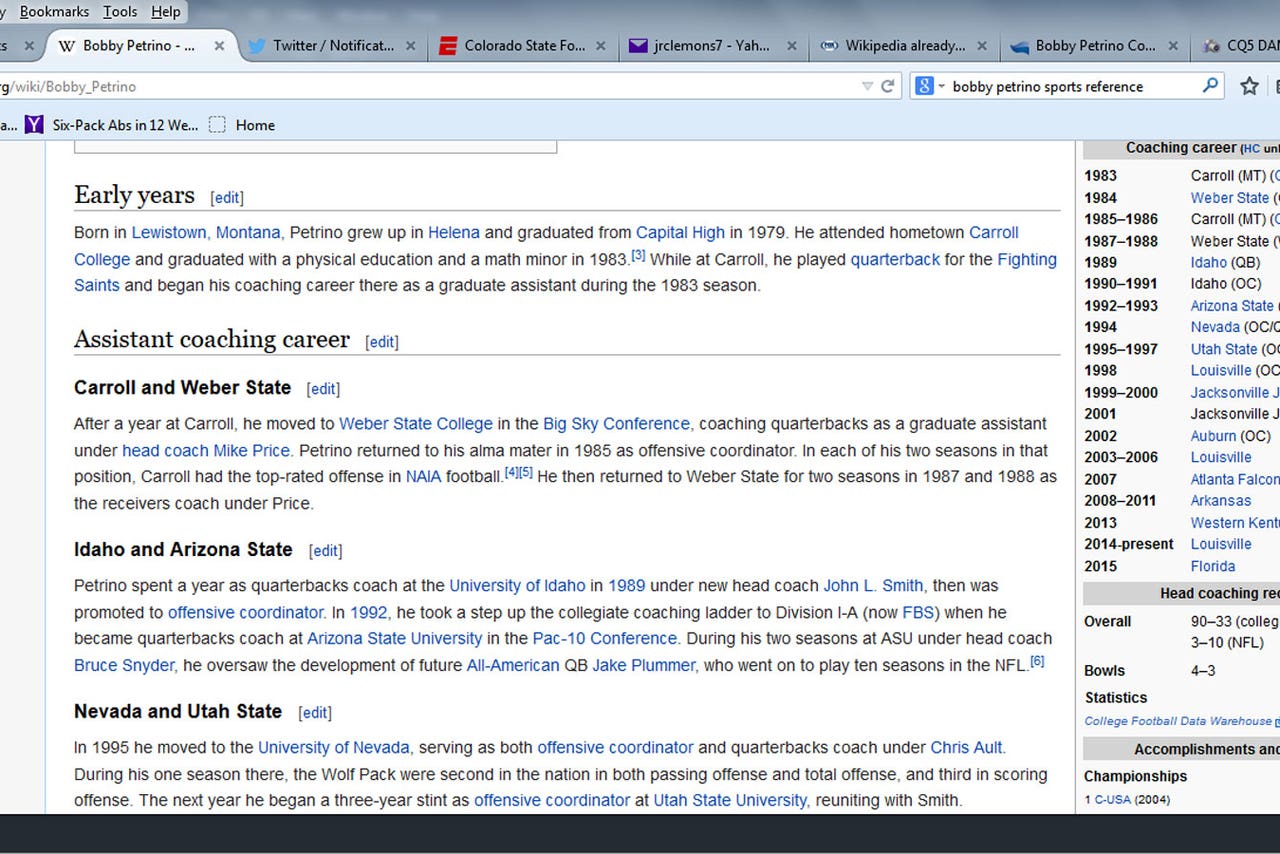 The good people at Wikipedia aren't wasting any time with Florida's search for a new football coach (Will Muschamp plans to step down at season's end).
The widely popular, but sometimes-lampooned Web site has already declared Louisville's Bobby Petrino as the Gators' new exhalted leader.
Click here to see the humorous entry.
And that, frankly, would probably shock the powers-at-be at Louisville, since the 7-3 Cardinals still have two games left in the regular season (@ Notre Dame, vs. Kentucky), along with a bowl berth ... and Petrino publicly declared his long-term allegiance to Louisville last summer -- after the school hired the embattled visionary for a second time.
(Petrino was Louisville's head coach from 2003-06, before bolting for the NFL's Atlanta Falcons.)
Which brings us to this: It wouldn't be unprecedented for Petrino to fly the coop with the Cardinals, in search of a so-called upgrade with Florida. He has a history of constantly being on the move.
Plus, who could forget that ill-fated NFL season with the Falcons (2007) ... when the head coach left the franchise with three games left on the schedule.
Before that stunning exodus, Petrino reportedly promised Falcons owner Arthur Blank that he had no interest in the rumored-to-be job at Arkansas ... only to be filmed singing Woo Pig Sooey! with the red-and-white Arkansas faithful later that week, as part of his coronation as the Razorbacks' new head coach.
In 2012, Petrino would leave Arkansas amid controversy, after a motorcycle accident led to a baffling string of events that involved Petrino initially covering up the incident and then being relieved of his head-coaching duties.
In 2013, a kinder, gentler Petrino (90-33 college record) took the main job at Western Kentucky ... before re-joining Louisville in advance of the 2014 campaign.
---