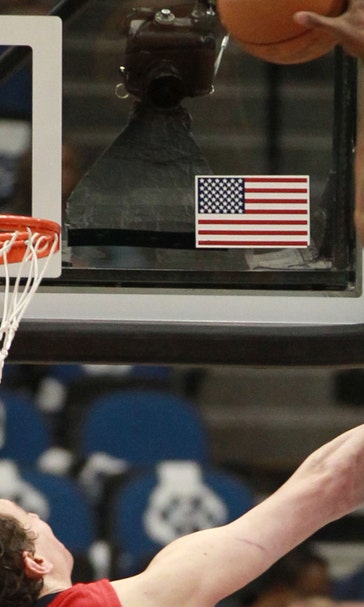 Wiggins weary, but still ascending as Wolves close out season
April 14, 2015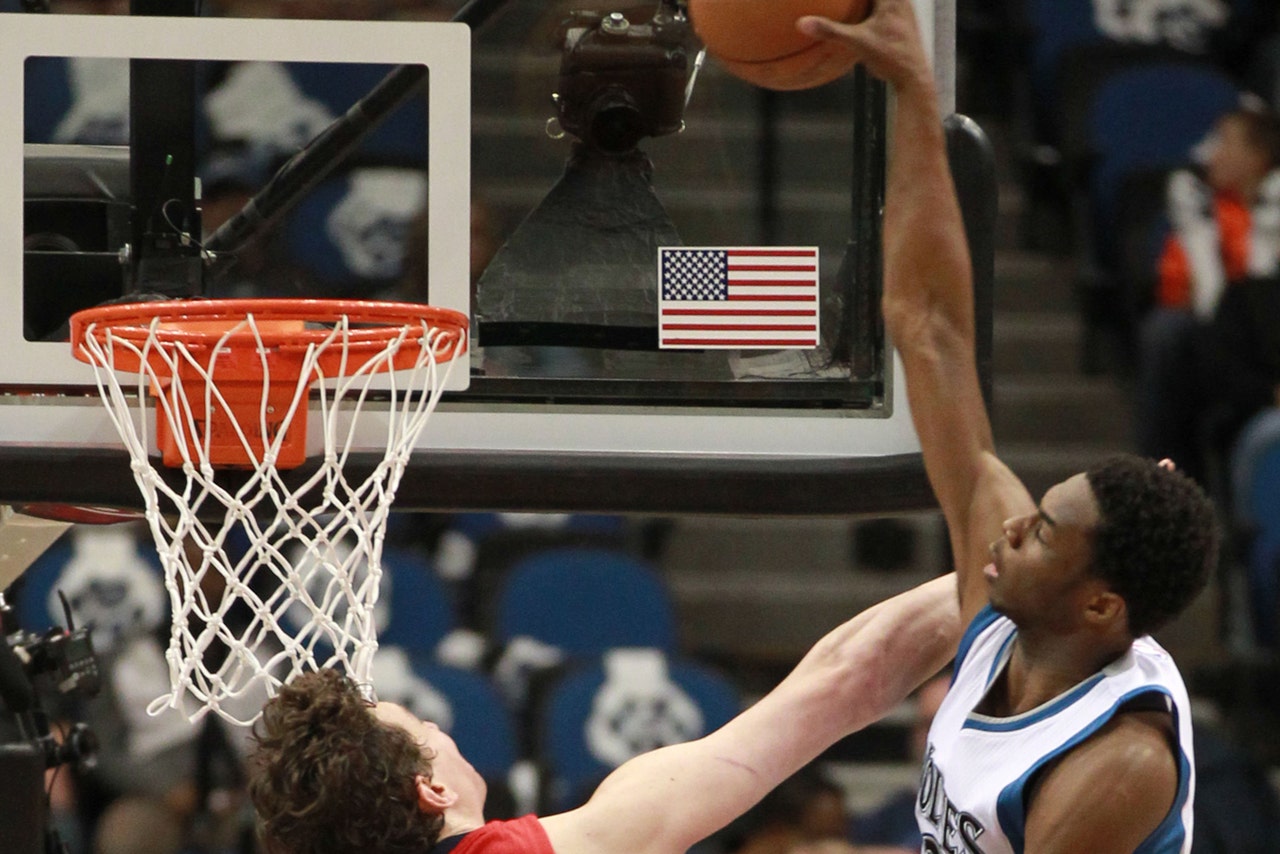 MINNEAPOLIS -- Andrew Wiggins rose up against New Orleans 7-footer Omer Asik and cleared the way with his lead hand to send down a thunderous dunk in front of the Minnesota Timberwolves' fans early in Monday's game.
In the next quarter, Wiggins again went up and dunked in traffic, a site which is becoming commonplace as the season winds down. Even when he missed another opportunity later, Wiggins was doing his part to provide lasting, positive images in a season which has been marked by more injuries and losses.
After Monday's game -- a 100-88 loss to the Pelicans -- Wiggins admitted to fatigue.
"Yeah, I'm tired," he said. "But it's a game I love."
Wiggins' weariness might make the finish to his likely Rookie-of-the-Year season even more impressive. Wiggins played more than 44 minutes Monday as he scored 15 points and grabbed six rebounds. He's led all NBA players in minutes played since Dec. 1.
Meanwhile, Wiggins is the only Wolves player set to play in all 82 games. The next closest player is Gorgui Dieng, who has played in 49 games. In the past three seasons, only two players have played in all 82 games in a season: Ricky Rubio last year and Luke Ridnour two years ago.
Playing in every game is an achievement Wiggins appreciates as he's seen his teammates drop around him.
"That will be a big accomplishment, especially as a rookie because there's a lot of injuries going around," Wiggins said. "It's hard to play every game. I feel proud of that."
Wiggins has done more than just finish out a tough season. He's become more aggressive in attacking the basket as he leads all NBA rookies with a 16.8-point average.
Wiggins is providing nightly highlights with dunks in traffic or over defenders. The quiet rookie is even becoming more vocal and animated after his big dunks.
"It's a game-changer sometimes; get your team into it, the crowd, and hopefully it can be a dunk to remember," Wiggins said.
"In the last month he's probably had more highlight dunks here than we've had in the last five years combined, probably," coach Flip Saunders said. "He's fighting through being tired, but he keeps on fighting and just doing what he can do."
Saunders has seen Wiggins grow more tired as he tacks on big minutes as one of the few Wolves Saunders can rely on every night. But Saunders has also seen his prized rookie grow.
"What's happened is the game's slowed down for him," Saunders said. "He sees an opening, and boom, he just goes. Before he might have gone and maybe just tried to draw contact. Well now, he's got a sense of knowing where his launching pad is. He takes off from his launching pad, he doesn't care who's there. He's going to try and go over them, no matter who it is."
Wiggins agrees with his coach. There is a fearlessness in his game.
"My first instinct is to get to the basket, get to the rim," Wiggins said. "If they back off, I'll shoot it. But if I see a lane, I'm going for it. Whoever I see there, it doesn't matter."
What matters is Wiggins has one more game and then the chance to finally take a much-needed break.
"Definitely need a nice long break, yeah," Wiggins said.
Follow Brian Hall on Twitter
---