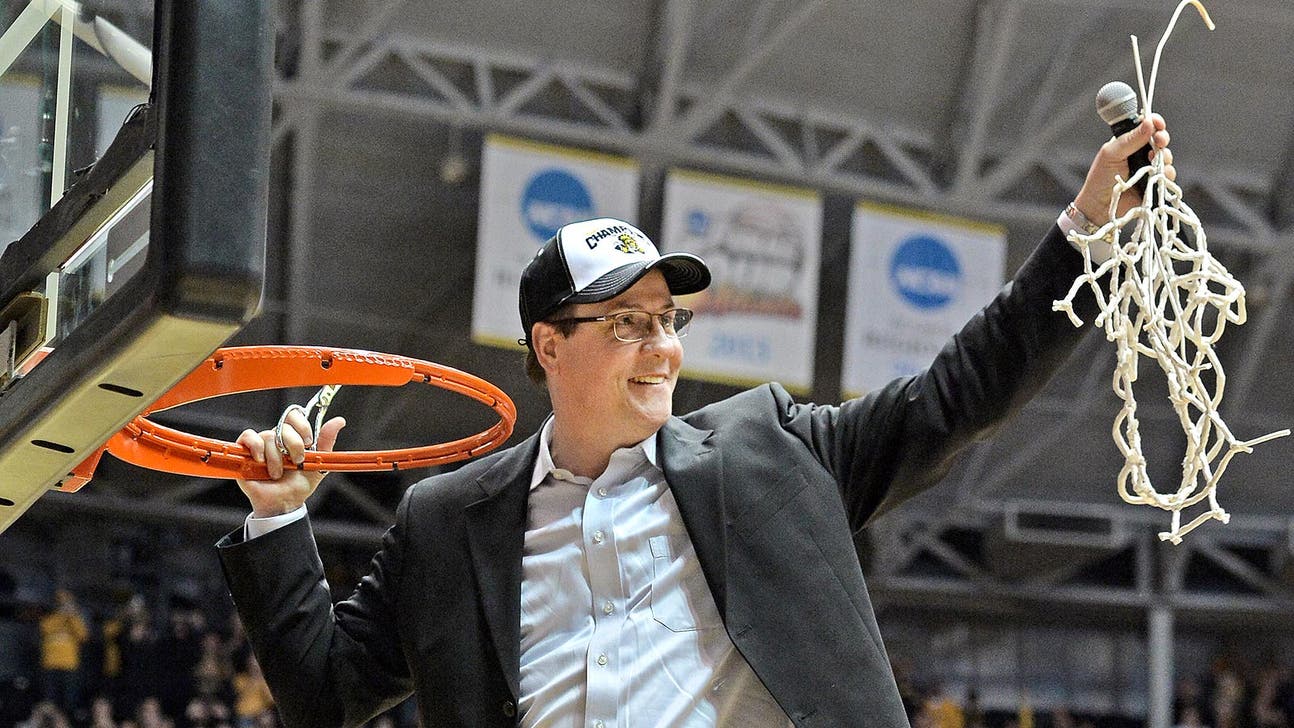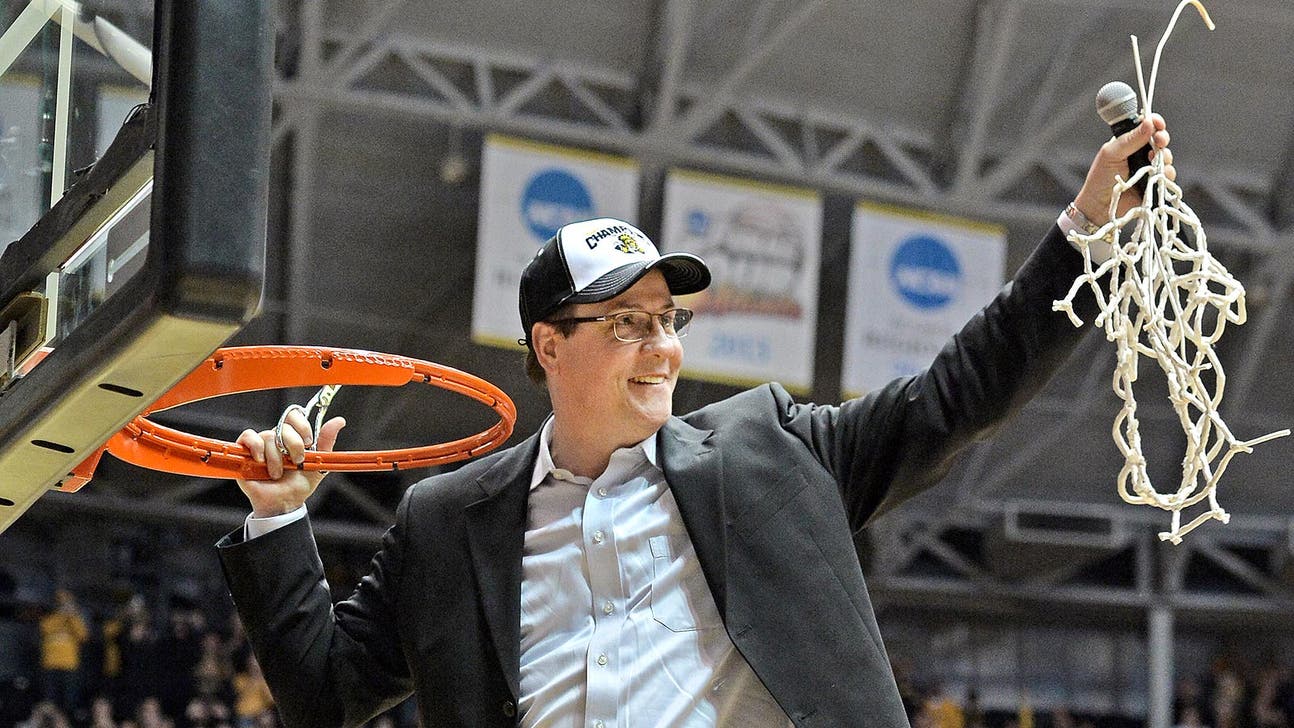 Wichita State AD laughs off Marshall-to-Big-12 rumors -- for now
Published
Mar. 5, 2015 7:48 p.m. ET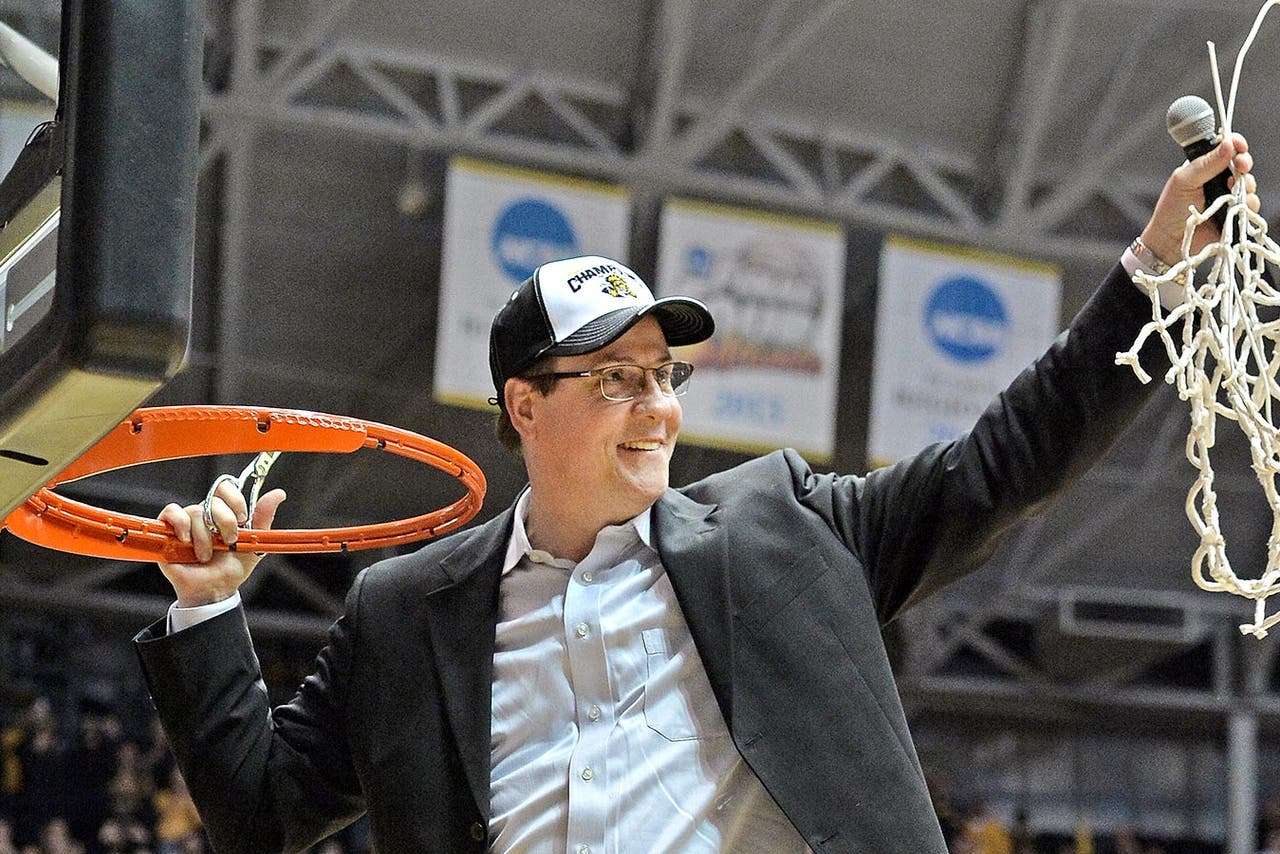 ST. LOUIS -- Eric Sexton's first reaction is to laugh, of course. He knows the drill. He also has a keenly developed sense of humor, which helps when you're the athletic director at Wichita State and your basketball coach has been chucked into more alleged relationships than Taylor Swift.
"I just think -- and again, you hear me say this, I'm kind of like a broken record -- the fact is, that if you have a program people are not interested in, you probably have the wrong program," Sexton told FOXSportsKansasCity.com late Thursday afternoon at the Missouri Valley Conference men's basketball tournament. "You're not going in the right direction and you probably don't have the coach that is the kind of guy that you ought to be having.
"To have this (discussion), we don't view it as a negative, but we also don't view it as a situation that we are going through."
So Texas hasn't called, then? What about Indiana?
Harry Styles? Zac Efron? Anybody?
A pause.
"No."
And, well, there you go.
For now.
"We focus on what we can control, and what we control is our environment, and what kind of environment does Wichita State provide for our coaches," Sexton continued. "And those pieces that we focus on controlling (are those) that create an environment that allows us to (foster) greatness."
They can't focus on chatter, nor can they control it. Gregg Marshall has won at least 25 games with Team Play Angry for six years straight, and the Shockers (27-3, 17-1 MVC) just wrapped up their second straight Valley regular-season crown. Even if the Shox laid a complete dinosaur egg early Friday afternoon in the quarterfinals, they're guaranteed a fourth straight NCAA Tournament appearance, a first in school history. The Gonzaga of the Great Plains is part tank now, as much machine as it is man.
Meanwhile, Texas has more money than it knows what to do with and Rick Barnes threatening, at 18-12, to miss the Big Dance for the second time in three seasons. Over in Bloomington, Lawrence East, Indiana's athletic director is doing damage control now that Tom Crean's Hoosiers have dipped to 19-11.
When blue-blood destinations with blue-blood pockets start clotting, Marshall's name gets tossed around by beat writers, columnists and message boards. Not necessarily in that order.
The rationale: Well, surely, he's done all he can do, right? Back-to-back MVC crowns? A Final Four in 2013? A 62-4 record over his last 66 games? Doesn't life without Tekele Cotton and, perhaps, Ron Baker mean it's all downhill from here? What's the old adage about getting out a year too early as opposed to a year too late?
Et cetera. Et cetera. Et cetera.
A scribe informed Marshall on Thursday that he was the toast of Austin and Dallas and Kansas City at the moment, given all the aforementioned assertions, all the hypotheticals, plus the delicious possibility of Bill Self having to play him twice a year, minimum, by decree of conference dance card.
He shrugged.
"Had you not told me that, I wouldn't have known," Marshall replied.
"So I don't have to block it out. It's irrelevant. We're coaching and playing as hard as we can. And (if) these guys, in any way, think that I'm slacking off and not doing my job, they'll let me know. But, no, we're locked in."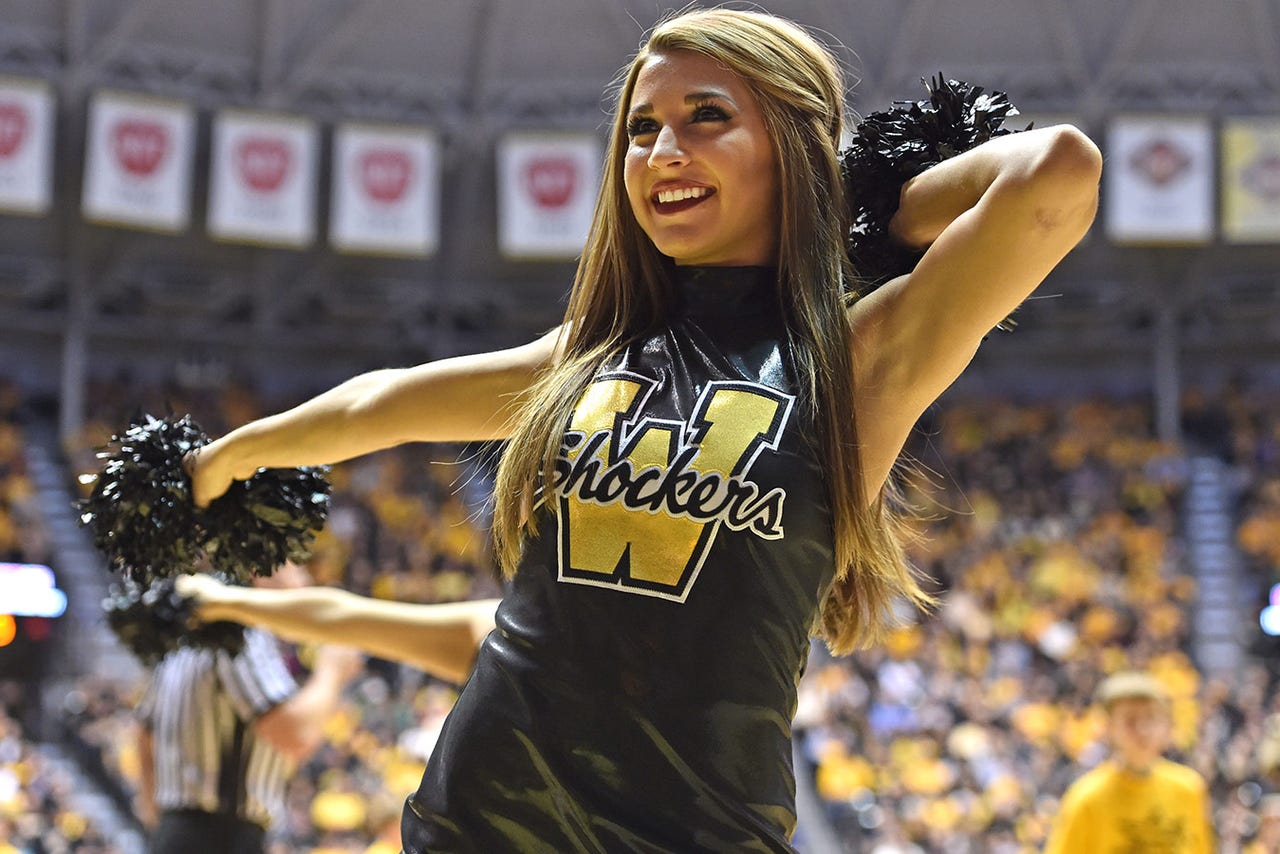 Lookin' good! Check out our gallery of NCAA hoops cheerleaders.
After all, he didn't come here to lay a dinosaur egg. He came here to eat large circus animals.
No. Seriously. Large circus animals.
"Coach put (the Valley tournament) into perspective best (Wednesday)," Baker noted. "He asked us, 'How do you eat an elephant? (You) eat an elephant one bite at a time.'"
We'll take his word for it. We'll take Sexton at his word, too, that no news is good news.
Also for now.
"I've not heard much," Sexton said. "Our goal at Wichita State is try and create an environment where, for all of our coaches -- coach Marshall in particular -- we are their dream job.
"At the same time, at some point and time, if a coach has an opportunity, and opportunities present themselves, so that when they leave, we want them only going to their next 'dream job,' not just another job."
Texas is many things, but it's not just another job. Austin is a football town, but a football town that fancies itself like the football towns of, say, Columbus, Ohio, and Gainesville, Florida, where men's basketball is a damn healthy No. 2. Barnes was purported to be the Horns' Billy Donovan, having taken the Burnt Orange to a Final Four in 2003. Yet in this what-did-you-do-for-me-last-week business, the subplot down south is the specter of diminishing returns, and a 58-41 record since 2012 that's wiping the bloom off the Texas rose.
In Wichita, Marshall has security, comfort, good kids in good schools and, in directing terms, the final say on every pivotal final cut. He's only the second coach to take a Valley school to a Final Four over the past 35 years. He has created his own bar, his own parameters, his own demons, his own expectations.
In fact -- and the irony is rich here -- he's not unlike where Barnes was, say, eight years earlier. The current 'Horns hoops coach takes home $2.5 million annually; Marshall reportedly pocketed $1.79 million last year. In Wichita, Marshall has a plane. In Austin, he could command a fleet, if desired. What makes you happy? What makes you tick?
"If what you're asking is, 'Are we going to have the money race (with Texas)?, no, that's not happening," Sexton said. "That's just not going to happen.
"But I don't know what that (hypothetical) really means. Because being in an environment that folks want to be in isn't always about that (salary) number."
True enough. But that won't stop the rumor mill churning onward, or the narratives from lurking around the next corner. Whether it's Marshall or another heavyweight whistle, someone next month is going to wind up laughing their tail off in Austin. All the way to the stinking bank.
You can follow Sean Keeler on Twitter at @SeanKeeler or email him at seanmkeeler@gmail.com.
---