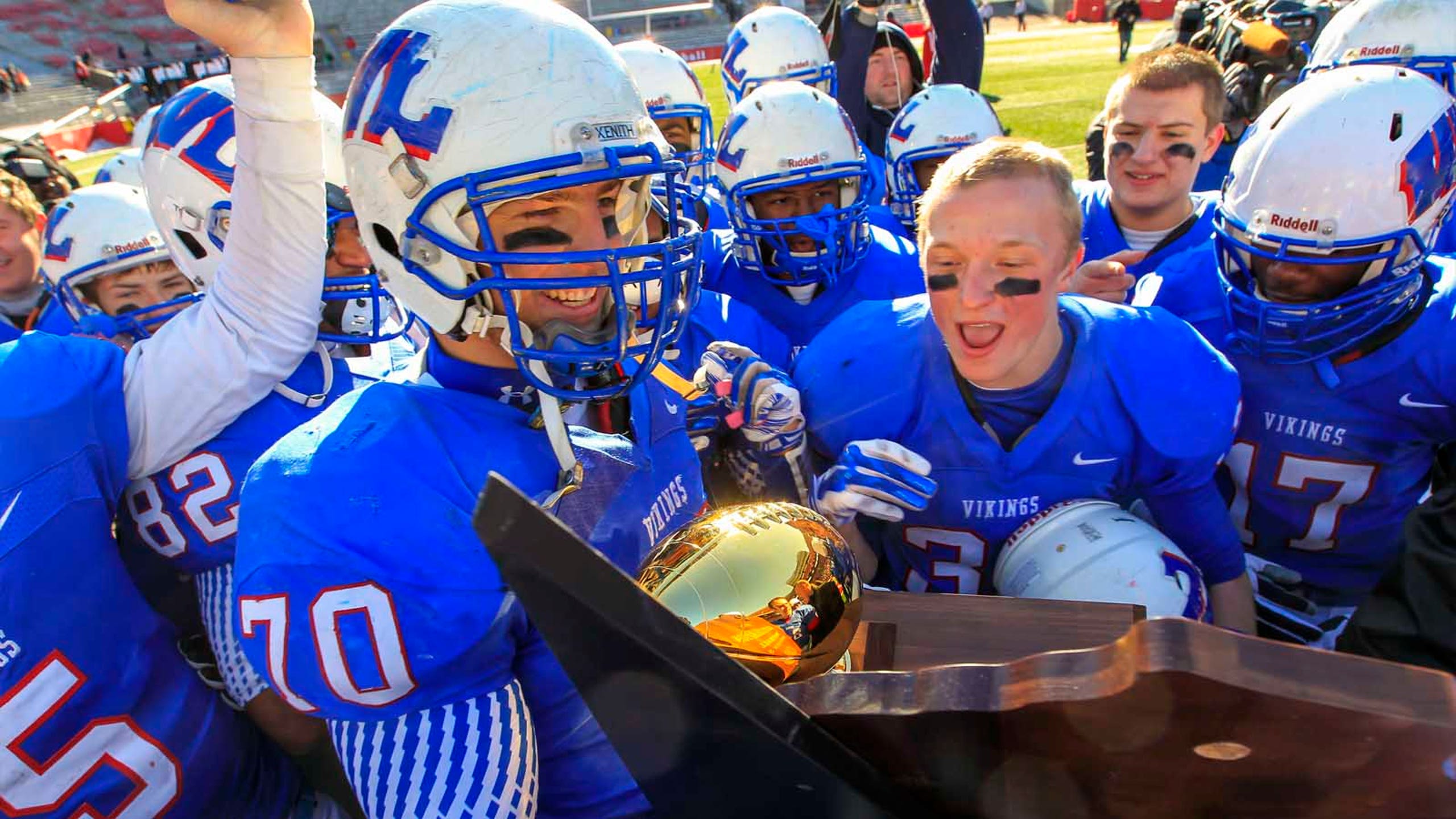 WIAA D-3: Wisconsin Lutheran overpowers Rice Lake for fourth state title
BY foxsports • November 21, 2014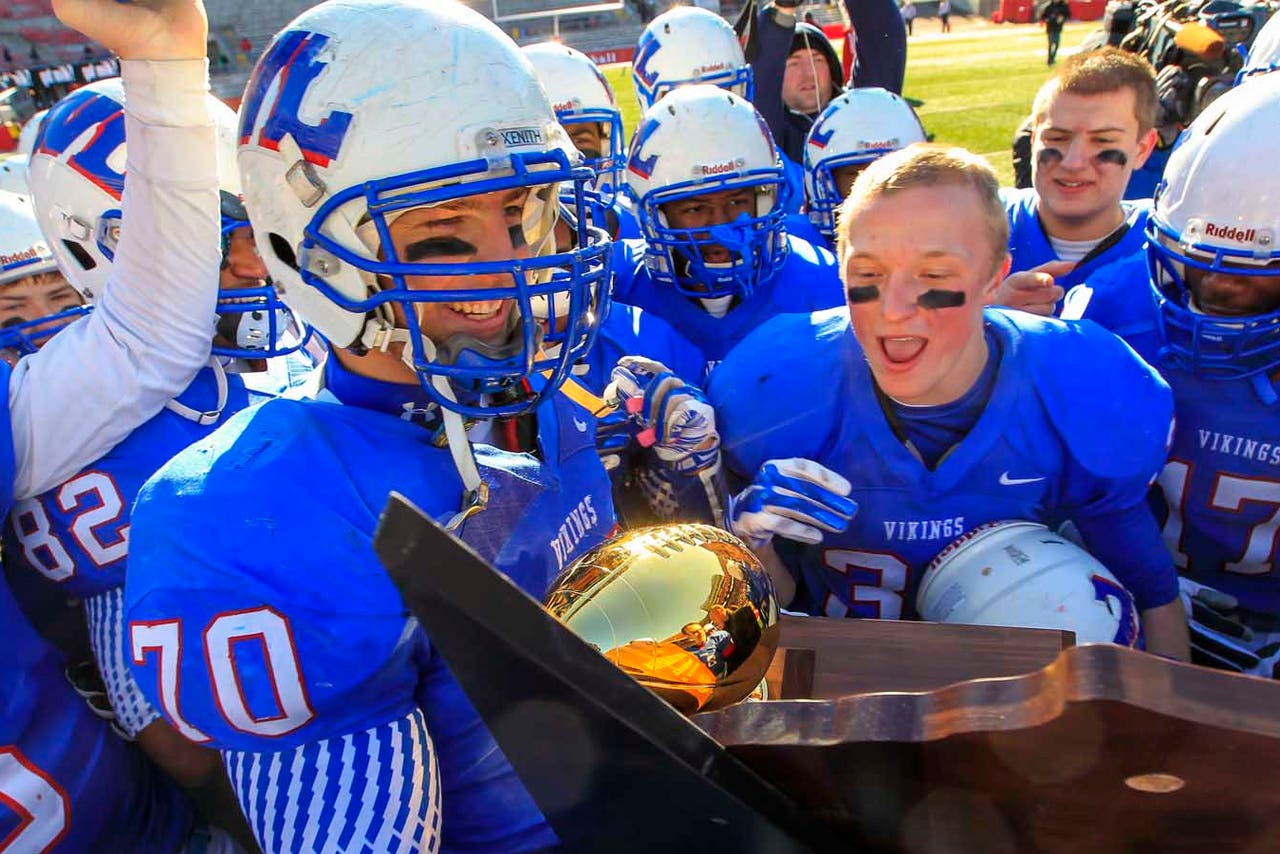 MADISON, Wis. -- Wisconsin Lutheran earned its fourth WIAA title and first in seven years by blowing open a close game thanks to impressive efforts on both sides of the ball.
Both teams turned the ball over early, but the Vikings eventually got in the groove, rushing for 313 yards (6.5 average) while holding Rice Lake to 163 yards (3.5 average) and 6-of-14 passing in winning 42-18.
Wisco pulled away with two scores at the end of the half then opened the third quarter with a long drive. The Vikings, who never allowed a point in the third quarter this season, score again later in the quarter to take a 34-10 lead and turn it into a rout.
Rice Lake averaged more than 36 points per game but could only find the end zone twice, with Eric Hovde accounting for both, connecting on a 30-yard pass to Noah Pierce, which gave the Warriors their final lead at 10-7, and on a 1-yard run late in the fourth quarter.
TURNING POINT
Late in the third quarter, Wisconsin Lutheran QB Logan McShane ran for 12 yards on 4th-and-2. Three plays later he scored on a 1-yard run to cap off a 13-play, 6:16 drive which put the Vikings up by 16 and put Rice Like on its heels.
THREE STARS
Logan McShane, Wisconsin Lutheran -- The Vikings quarterback rushed 21 times for 138 yards and a touchdown and also passed for another TD.
Anthony Carver, Wisconsin Lutheran -- Carver compiled a game-high 10 tackles and two tackles for loss and also caught a touchdown pass.
Jaron Winkler, Rice Lake -- Winkler had six tackles, an interception and recovered a fumble in the losing cause.
TITLE TALK
"I think our nerves got the best of us in the first half . . . but we settled down at the half." -- Logan McShane
CLICK HERE FOR FULL GAME HIGHLIGHTS
---