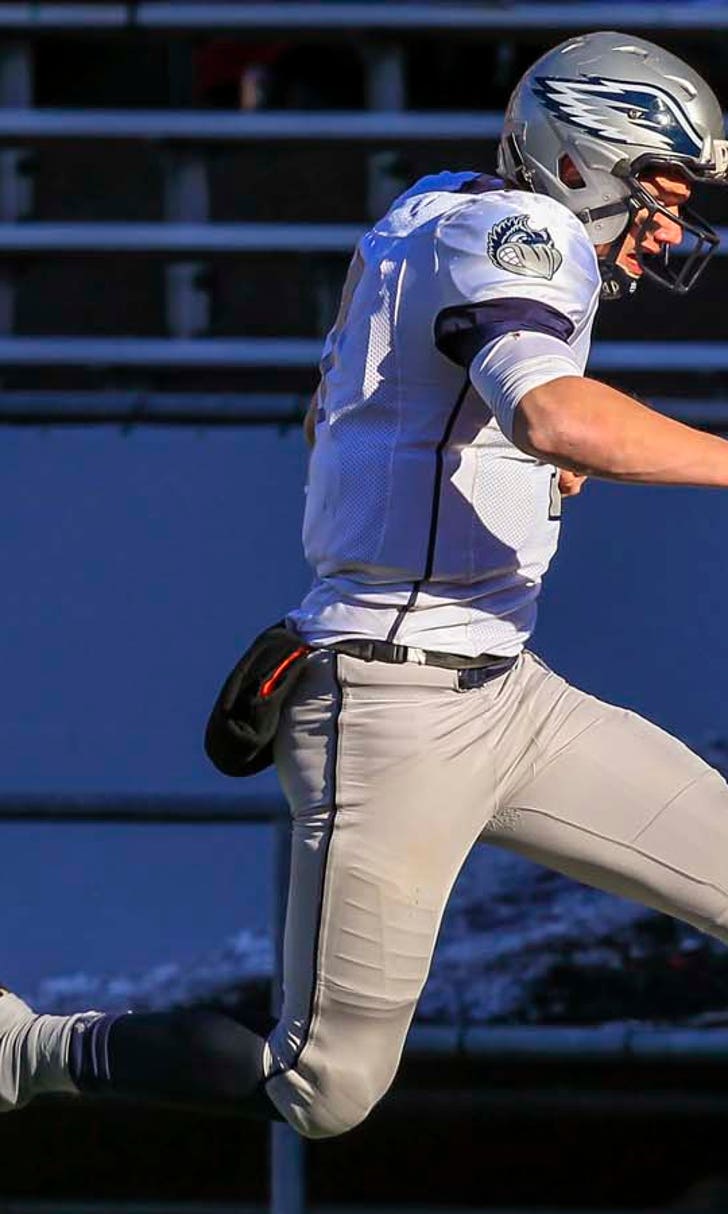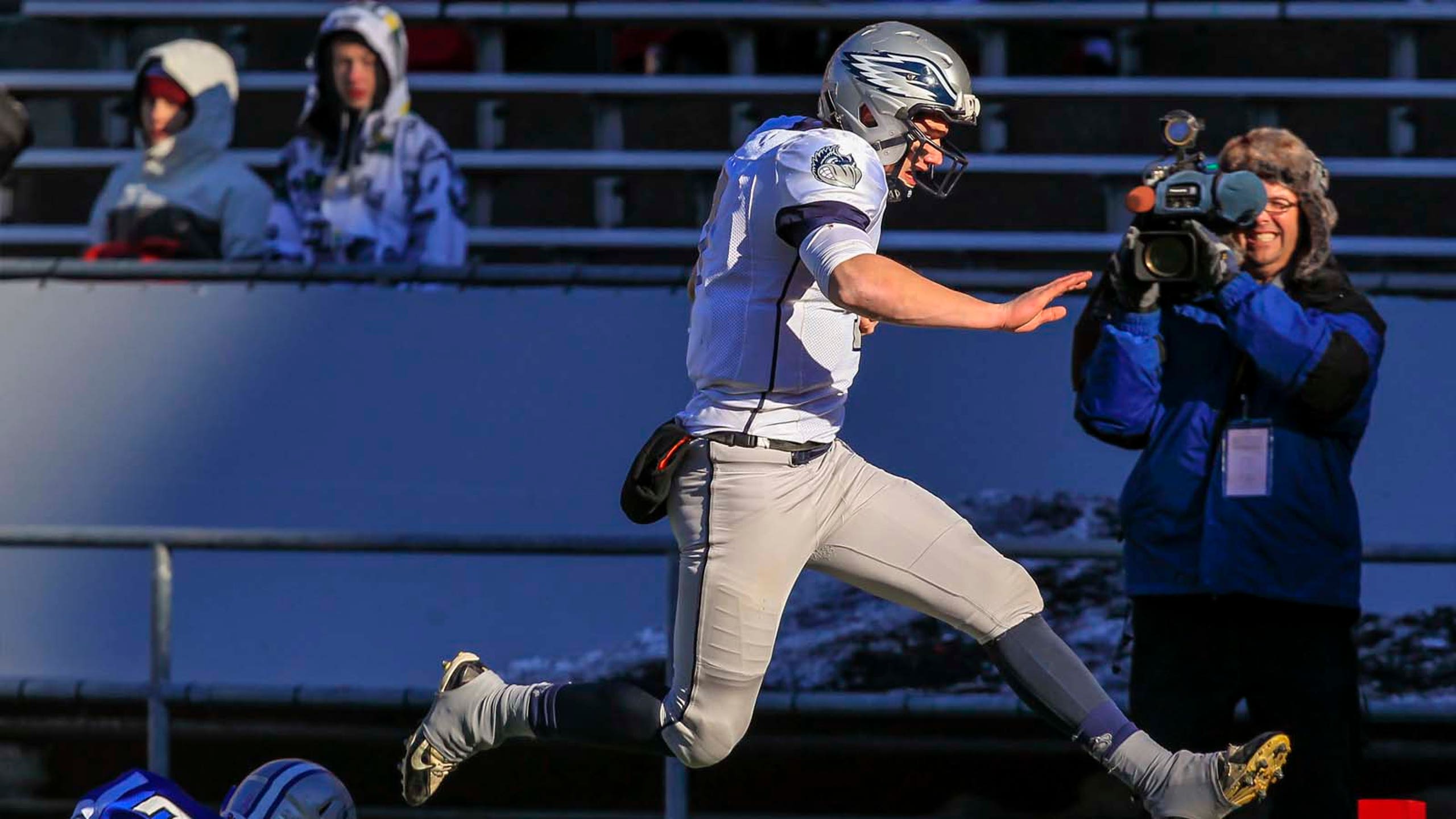 WIAA D-2: Menasha claims first football title with win over Waukesha West
BY foxsports • November 21, 2014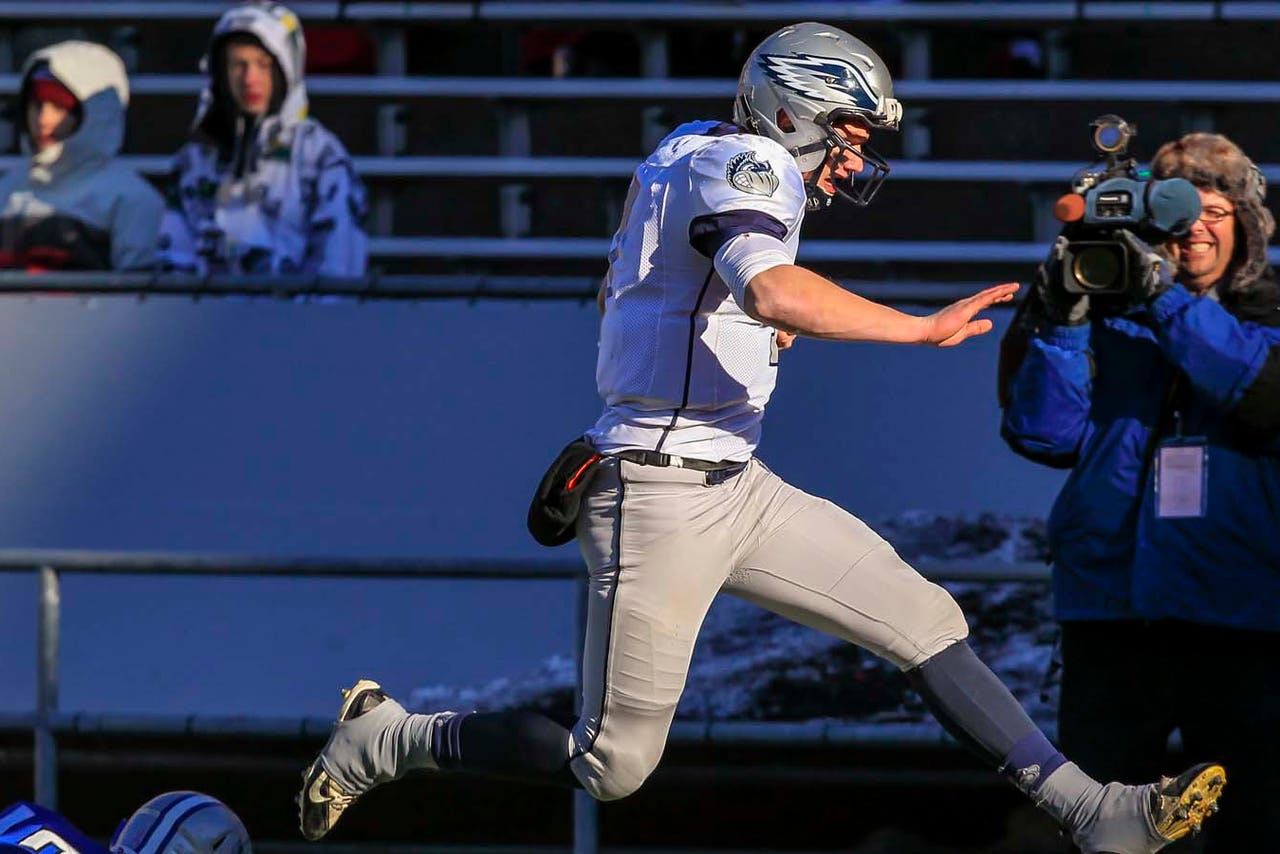 Menasha had a stout defense all season and in the WIAA Division 2 title game that unit came up big again to help the Bluejays with a 35-17 win over Waukesha West. This was not only Menasha's first WIAA football title, but also the first championship of any kind for the school since 1953.
In a tight game, a fourth-quarter interception for a touchdown by Dominic Seifert extended a close game to a 28-17 lead. A short time later, Menasha converted a fumble by Wolverines QB Conor Blount into a Tyler Johnson 20-yard run to help put the game away.
Waukesha West led 14-7, but scored only three points in the second half as the Menasha defense, which allowed 9.0 points per game this season and had four shutouts, took over.
Blount finished with 257 yards passing, but had the two turnovers and did not throw a TD pass.
TURNING POINT
Early in the fourth, Dominic Seifert picked off a pass from Waukesha West' s Conor Blount and returned it 32 yards for a touchdown early in the fourth quarter to make it a two-score game at 28-17.
THREE STARS
Tyler Johnson -- The Menasha quarterback ran for 126 yards and three touchdowns and was 7-for-9 passing for 110 yards and a touchdown.
John Smolinski -- Had six tackles and two tackles for loss, but also a big 5-yard run on 4th-and-1 late in the first half in Menasha territory with the Bluejays eventually scoring to take a 21-14 lead.
Peter MacCudden -- Scored both of Waukesha West's touchdowns and also had 11 tackles including one TFL.
TITLE TALK
"Unfinished business has been our slogan all year. We really wanted this one. It's amazing. This is definitely a big one for the whole community." -- Tyler Johnson
CLICK HERE FOR FULL GAME HIGHLIGHTS
---