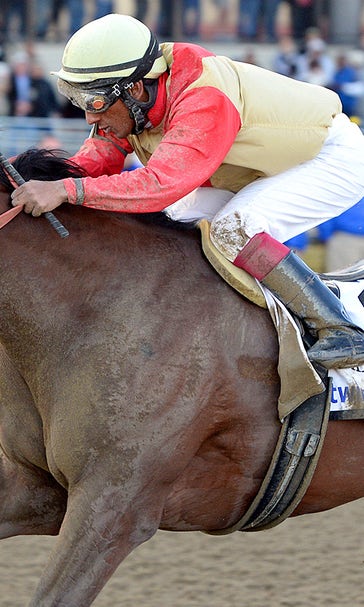 Why the city of Boston will be cheering on a Kentucky Derby contender
BY foxsports • April 9, 2014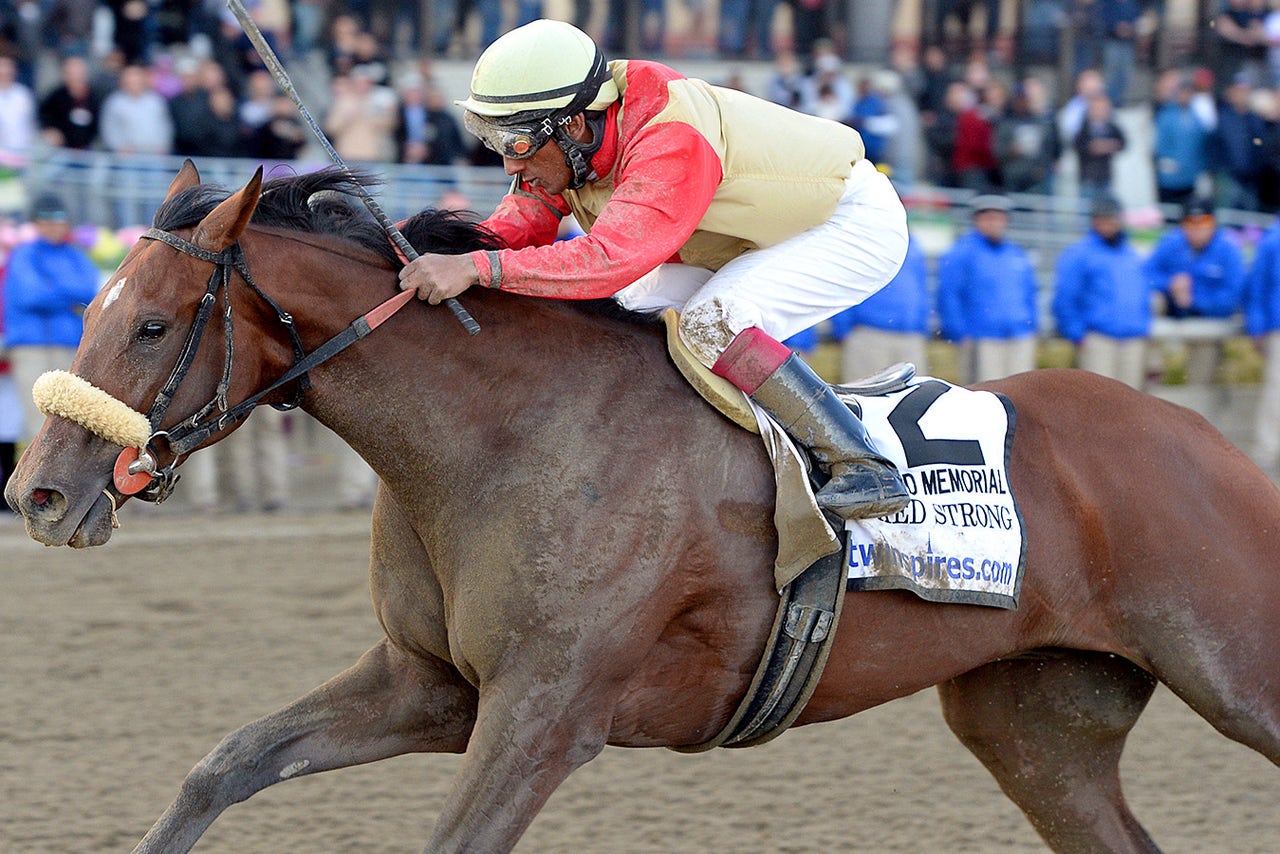 (In the coming weeks, you'll see in our series at FOXSports.com what the Boston bombing means to more than two dozen people directly affected at last year's marathon. So 2014 is the comeback, because 2013 was the knockdown. This is our next installment. Read their stories.)
Horses can't read. They usually don't know what's happening in the next stall, much less follow world events.
So please note that Wicked Strong has no idea why he'll be the sentimental favorite in the Kentucky Derby. He doesn't even know what his name means. Here are a few clues for those who can read and follow world events.
The owner is from the Boston area. He bought the horse right after last year's marathon bombing. "Boston Strong" became the city's rallying cry. "Wicked" is Bostonian for "very."
Put all that together, throw in an eye-popping win last Saturday, and you can see the Derby buildup coming.
"It's got a good story to it," owner Donald Little said.
If you want to jump ahead, it could be a four-legged version of the Red Sox. They were the underdogs who rode the Boston Strong wave to a World Series championship. The difference is David Ortiz and that bunch visited hospitals and drew inspiration from victims.
 Wicked Strong is a nice horse, but he's still a horse. We shouldn't get too carried away with what might develop with the Triple Crown. But it's hard not to see a little Red Sox in the dark brown colt.
"I truly believe this," Little said. "It gives everybody a reason to pause and think about what is really important in life. It's getting along and working together and getting through tough times. I truly believe with the Red Sox, it took on a life of its own."
Wicked Strong's story started coming to life at last week's Wood Memorial. He zipped down the homestretch to overtake the favorites and win by 3½ lengths.
Little and his partners are donating one percent of the horse's current winnings to One Fund, the charity that aids bombing victims. So the One Fund picked up $5,900 out of the $590,000 purse, They will bump that to five percent in the Triple Crown races, and average sports fans (read: those who pay attention to horse racing for about two minutes a year during the Derby) wanted to know more about the horse with the strange name.
It started with Little, the president of Centennial Farms and a native of Ipswich, Mass. He bought the two-year-old for $375,000 last April, but it was originally named Moyne Spun.
"I was going to change it anyway," Little said.
It was right after the bombing and his wife, Holly, was at Bruins game. She was sitting with team owner Charlie Jacobs and his wife, Kim. They were debating names, and Kim suggested "Wicked Strong." Holly immediately texted her husband.
"We've got to go with it," she said.
Wicked doesn't necessarily mean evil, especially around Boston. It's an adverb that amplifies something, like wicked fast or wicked good or a wicked curveball.
Even if they'd wanted "Boston Strong," another horse had claimed it. Little went to the Jockey Club website and registered the new name.
"It is so Boston," he said.
A fairy tale wasn't quite born. Wicked Strong had potential but struggled all winter. He looked bad in two lower-level Florida races and came into the Wood Memorial ranked 49th in Derby standings. Then something clicked.
"It was a maturity issue," Little said. "They're just like teenage boys. You can send them away to school and sometimes it may take a year or two for them to come back as men."
In the Wood Memorial, Wicked Strong wasn't agitated in the starting gate. He was focused and reacted to jockey Rajiv Maragh's commands. He was a 9-1 underdog but ran down favorites Samraat and Social Inclusion.
"He opened everyone's eyes," Little said.
He also jumped to No. 3 in the Derby standings. California Chrome will probably be the Derby favorite, but the Churchill Downs publicity office certainly has a nice angle to pitch.
Little gets all that. He's not counting on some mystical force to come over his horse on May 3. But the owners are working on plans to get some bombing victims to Churchill Downs or other Triple Crown races. They can't help being optimistic after what happened last Saturday.
"We wouldn't get caught up in Derby Fever unless we felt we had a legitimate chance," Little said.
It's a good story so far. A win in the Derby would make it truly wicked.
---