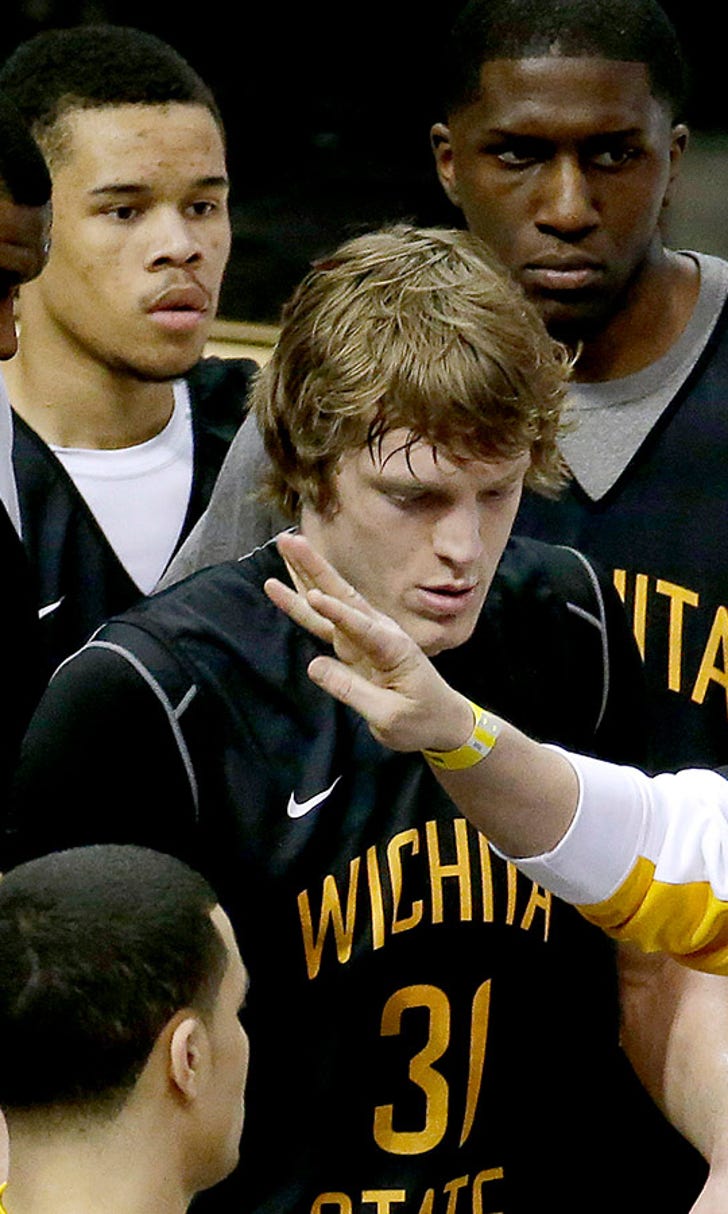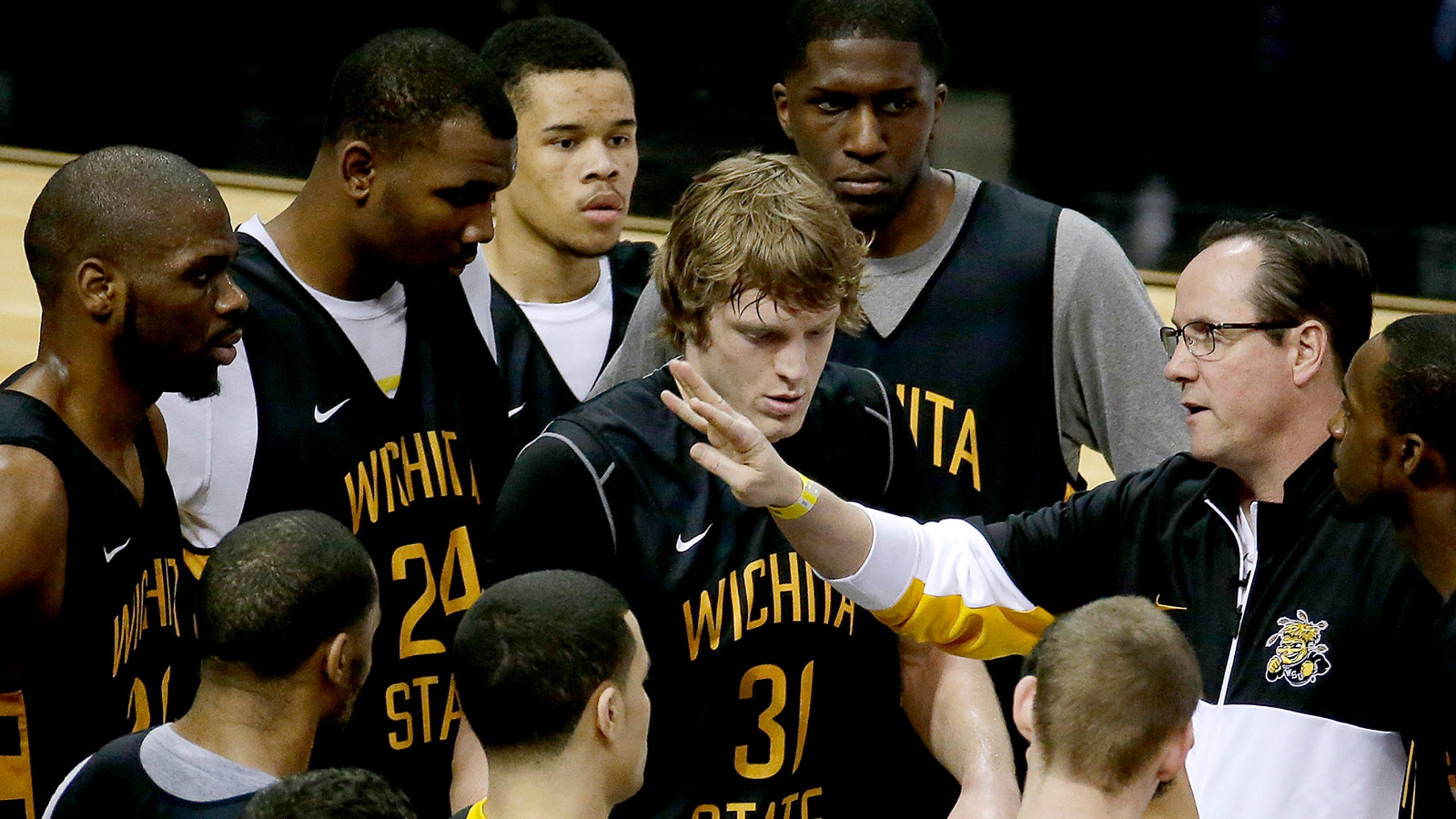 Who'll be the next Shockers superhero? Maybe someone you'd never expect
BY foxsports • March 20, 2014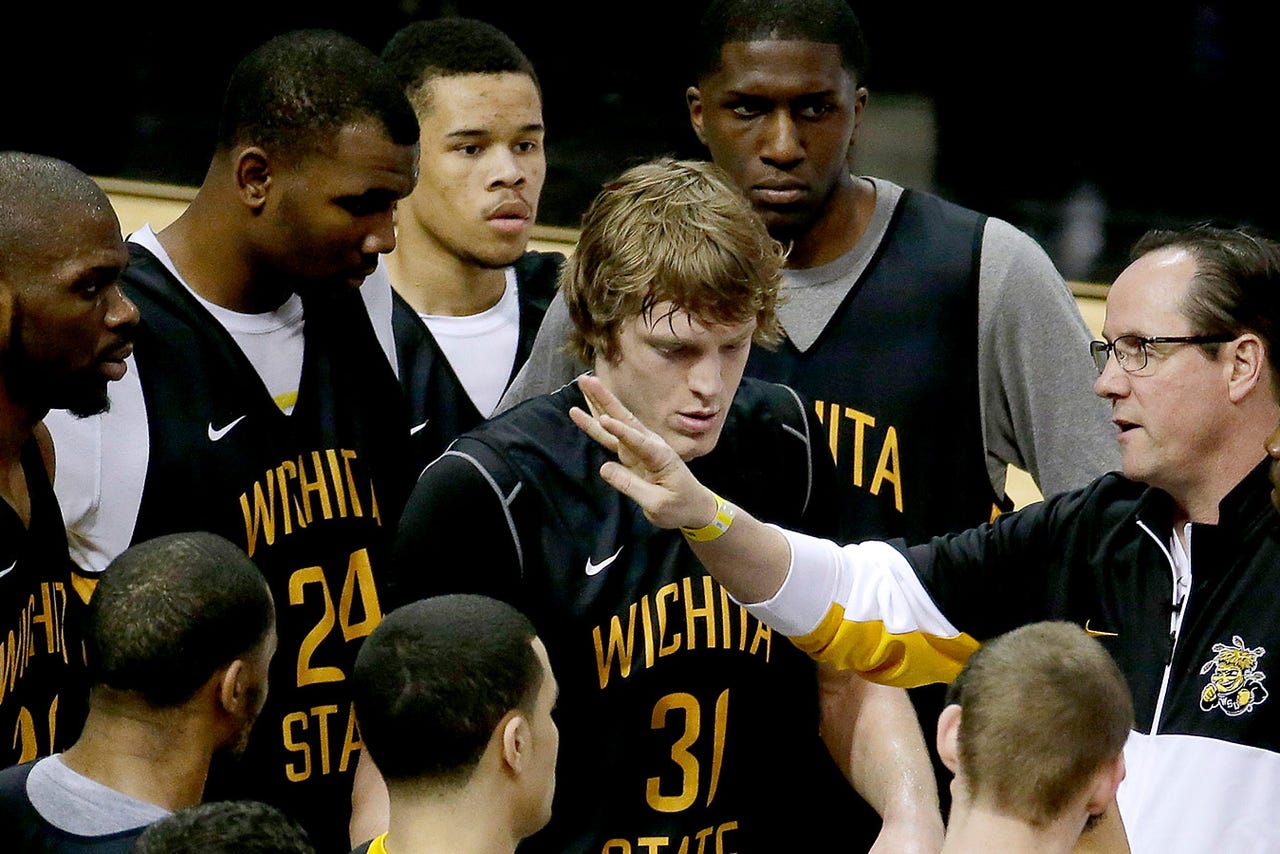 ST. LOUIS -- The best steps in the Dance are the ones nobody saw coming, the Daytons, the Harvards, and every dreamer in between. The best moments are reserved for the stars who bolt straight from the back of the chorus to center stage when the spotlight turns on them.
Ty Rogers, Western Kentucky's fourth option, beats plucky Drake at Tampa in 2008 on a prayer at the buzzer. Five years later, freshman Fred VanVleet, Wichita State's eighth option, puts the "gone" in top-seeded Gonzaga, dropping a 3-pointer from the Wasatch Range with 84 seconds left.
"That shot," Chadrack Lufile recalled Thursday, roughly a year later. The big Shockers forward shook his head and smiled.
"I think he was capable of playing the way he's played now last year. But he was just young, didn't really know the system as much. But that shot give him big-time confidence. And I feel like that, right there, was like the milestone in him becoming the player he is today."
"It got him going," forward Kadeem Coleby said. "Now look where he's at."
Look at him. Hell, look at them.
So, yeah, someone you didn't expect -- someone random, someone young, someone untested -- will have to slip on the cape and become a hero if Wichita State (34-0) wants to buy in Bracketville and not rent. If it isn't early Friday evening during a second-round date with 16th-seeded Cal Poly (14-19), then it'll be soon. The winner of the third game at Scottrade Center gets the winner of the site's fourth and final tilt, which means either Kentucky (24-10) or Kansas State (20-12) on Sunday, and all the corresponding subplots attached.
"We need Nick Wiggins, Darius Carter, Chadrack Lufile to play well off the bench," Wichita coach Gregg Marshall said. "Those three off the bench, and (if guard) Evan Wessel can give us a couple of baskets, besides the energy he plays with and hustle plays he gives us, that would be positive as well."
It takes a village to get to 34-0, and the Shockers' depth is another little nugget that tends to get buried by the unbeaten train or the narrative of the Flying Wiggins Brothers. Nine Wichita players average at least 12 minutes or more per contest; if you're not holding your particular part of the rope, Marshall will pull your backside and find somebody who can.
"When you have the type of depth that we have, the competition for playing time, and then you have got a coach that holds them accountable -- every play, every possession, every pass," assistant coach Steve Forbes said, "then I think you've got something pretty special. So I think how you see us play is indicative of how you'd see us practice."
In other words, one of the reasons the "A" team takes so many names is that if they don't, the boys on the "B" team will. Wiggins is a 6-foot-6 swingman with reach, a streak-shooter. Wessel is a 6-5 plugger who built up a niche as a defensive stopper. Carter is 6-7 with a set of bedsprings for legs.
"They don't try to let us win every game," Coleby said. "They really stick it to us. So they make us better for everyone else."
It's all hands on deck, same as last year. Cleanthony Early came off the bench to average 10.4 points and 5.5 boards in March 2013, draining 14 of 19 free throws (73.6 percent) along the way. VanVleet averaged 6.0 points and 1.8 assists off the pine in relief of starter Malcolm Armstead, but every point felt huge -- and none huger than his trey with 1:24 to go that helped knock out the Zags in Salt Lake City.
Guard Demetric Williams averaged 4.0 points and 2.5 rebounds and shot 10-for-11 from the charity stripe. Wiggins was 7-for-11 from the floor in March.
Another night, another hero. And speaking of ...
"Evan Wessel or Derail Green," Darius Carter said.
"Evan's made some big threes lately," Coleby said.
"I just think, with this team, it could be anyone," countered Wessel, who averaged 1.2 points and 1.9 boards in 12.4 minutes per contest.
"We've got a pretty deep bench. It could be anyone who could come in and contribute at any point."
Anyone could be Captain America. It's part of the charm, isn't it? Here's the shield. Here's the rock. Go save the world.
"Evan's struggled a little bit shooting the ball early in the year," Forbes said. "But I think he's shooting a lot better lately. And Evan does so much more than that for us, as far as getting 50-50 balls, guarding the other team's best player, getting out there, providing game-winning plays. He makes game-winning plays."
Pretty soon, he just might have to. On this stage, the spotlight doesn't play favorites. It just plays on.
You can follow Sean Keeler on Twitter @seankeeler or email him at seanmkeeler@gmail.com.
---