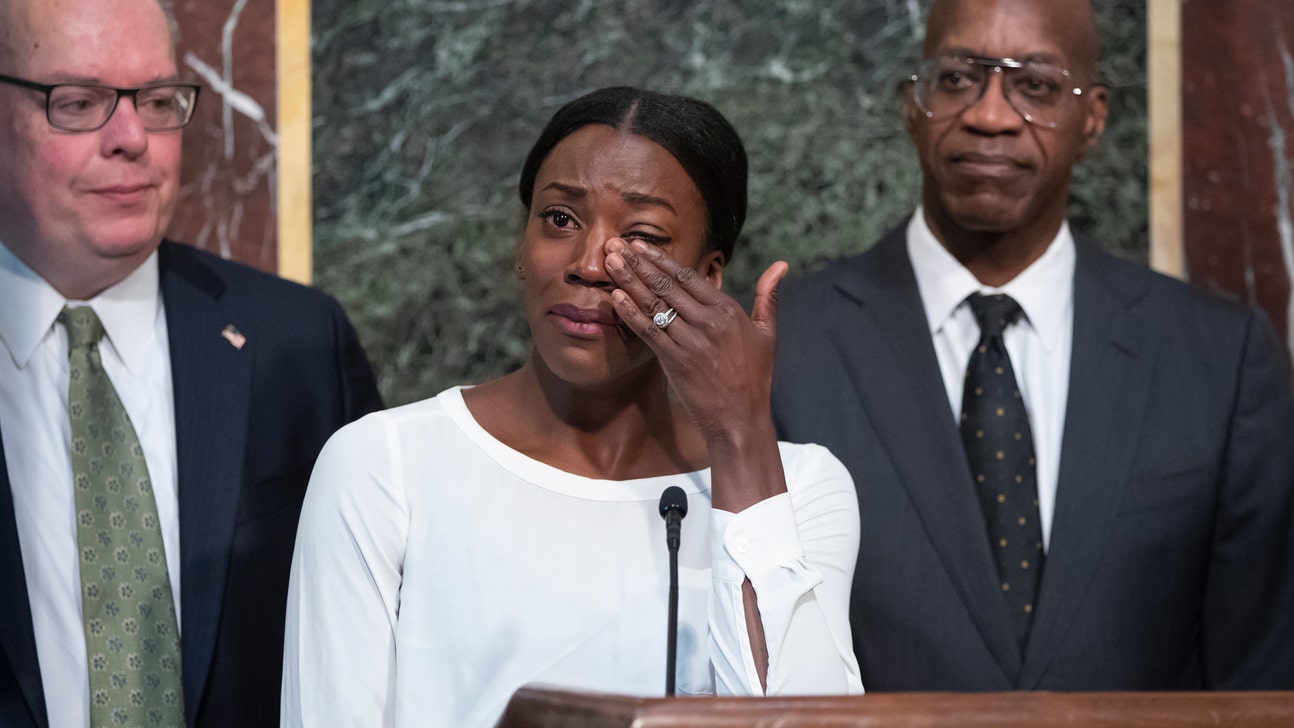 White House, athletes pressure anti-doping body to reform
Updated
Mar. 5, 2020 2:11 a.m. ET
WASHINGTON (AP) — Olympic athletes joined the acting White House drug czar and anti-doping officials from seven other countries on Wednesday to call on the World Anti-Doping Agency to reform its governance, saying major changes are necessary to ensure drug-free competition at international events.
The first-of-its-kind doping summit was organized by the Office of National Drug Control Policy in part as a response to WADA's reinstatement of Russia's anti-doping agency following a three-year ban for what investigators said was state-sponsored doping at the Sochi Olympics.
Acting drug czar James Carroll stopped short of threatening to withdraw U.S. funding to WADA, calling that "an issue of last resort." The U.S. contributes $2.3 million a year to WADA — more than any other country. The agency gets half its $34 million budget from national governments and half from the Olympics.
Instead, Carroll and other participants in the summit said they want to eliminate conflicts of interest in WADA's governance — chiefly by no longer allowing people who promote a sport to hold leadership roles — and to give athletes a more prominent voice. WADA's president, Craig Reedie, is a member of the International Olympic Committee, which critics say compromises his objectivity.
It remains unclear how effective a campaign of public pressure on WADA will be. The summit generated pushback from the global doping watchdog, which complained in a statement that its representatives had not been invited.
"It certainly seems that the only one invited are those that are now questioning WADA's governance because they are not in agreement with the democratic decision" to reinstate Russia, the statement read. "We welcome debate on this issue and we promote people's right to discuss and push for reforms. But unfortunately, it would seem as though only one side of the story was heard in Washington today."
Carroll said the point of the summit was to facilitate productive discussions with WADA about reform.
"We're not looking to dissolve WADA at all," he said. "What we're trying to do here today is to begin that dialogue to lay the steps to go to them as a united front."
Reedie has defended WADA's decision to reinstate Russia's anti-doping agency, calling it a necessary step to compel Russia to turn over samples and data that corroborate evidence of a state-run doping scheme. Russia faces a Dec. 31 deadline to hand over the information, and WADA could issue new sanctions if Russia does not comply.
Participants in Wednesday's summit included Olympic track athletes Emma Coburn and Alysia Montano; Olympic skeleton racer Katie Uhlaender; Paralympic cyclist Greta Neimanas; Yuliya Stepanova, the Russian runner who blew the whistle on state-sponsored doping; U.S. Anti-Doping Agency chairman Edwin Moses and CEO Travis Tygart; and representatives from Australia, Canada, Germany, Ireland, New Zealand, Norway and the United Kingdom.
Montano and Uhlaender both missed out on Olympic medals after losing to Russian athletes who were later found to have used performance-enhancing drugs.
"The peak of my career, basically, I was racing against dopers," Montano said through tears. "I continue to fight for clean sport even after maybe my career has run out, but the part that makes it difficult for me is that I have to face time. And I want to express the urgency that we need to have when we're talking about reform, because I don't want more and more athletes' time to run out."
Athletes hold only one spot on WADA's 12-person executive committee and four spots on the 38-person foundation board that mostly rubber-stamps the committee's decisions. Beckie Scott, a Canadian Olympic gold medalist, resigned from a WADA committee over the Russia decision and said she was "bullied" by WADA officials over her opposition to Russian reinstatement.
Participants in the summit agreed in a statement that "WADA must undertake greater efforts to listen to and respect the voice of its athletes."
Uhlaender said she thought athletes could effectively pressure WADA because they have the power to make people listen, citing Colin Kaepernick speaking out about racial and social injustice and Michael Phelps discussing mental health.
"We need to create a voice for ourselves. It's 2018 and we have that ability," Uhlaender said. "It's important that we start looking out for each other until we can ensure that our voices are heard."
---