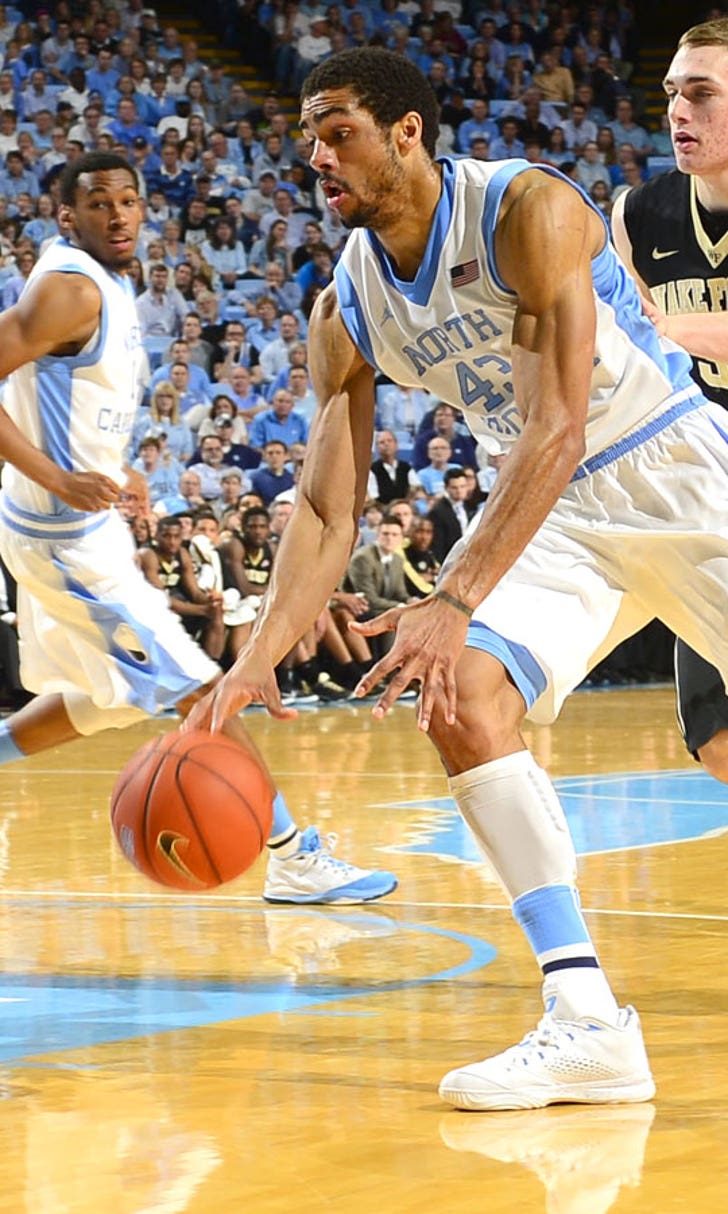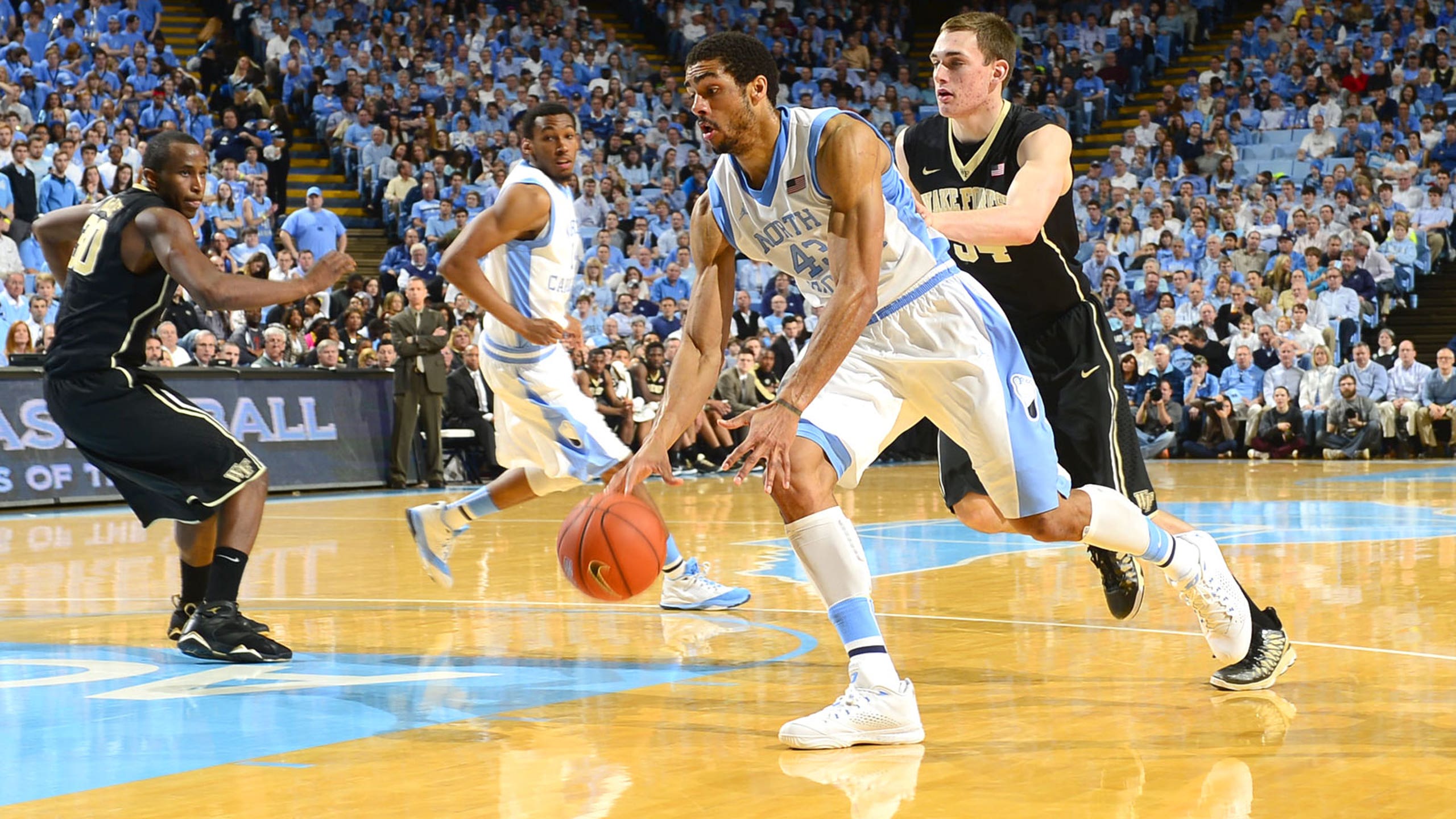 White-hot Tar Heels enjoying 9-game run through ACC foes
BY foxsports • February 23, 2014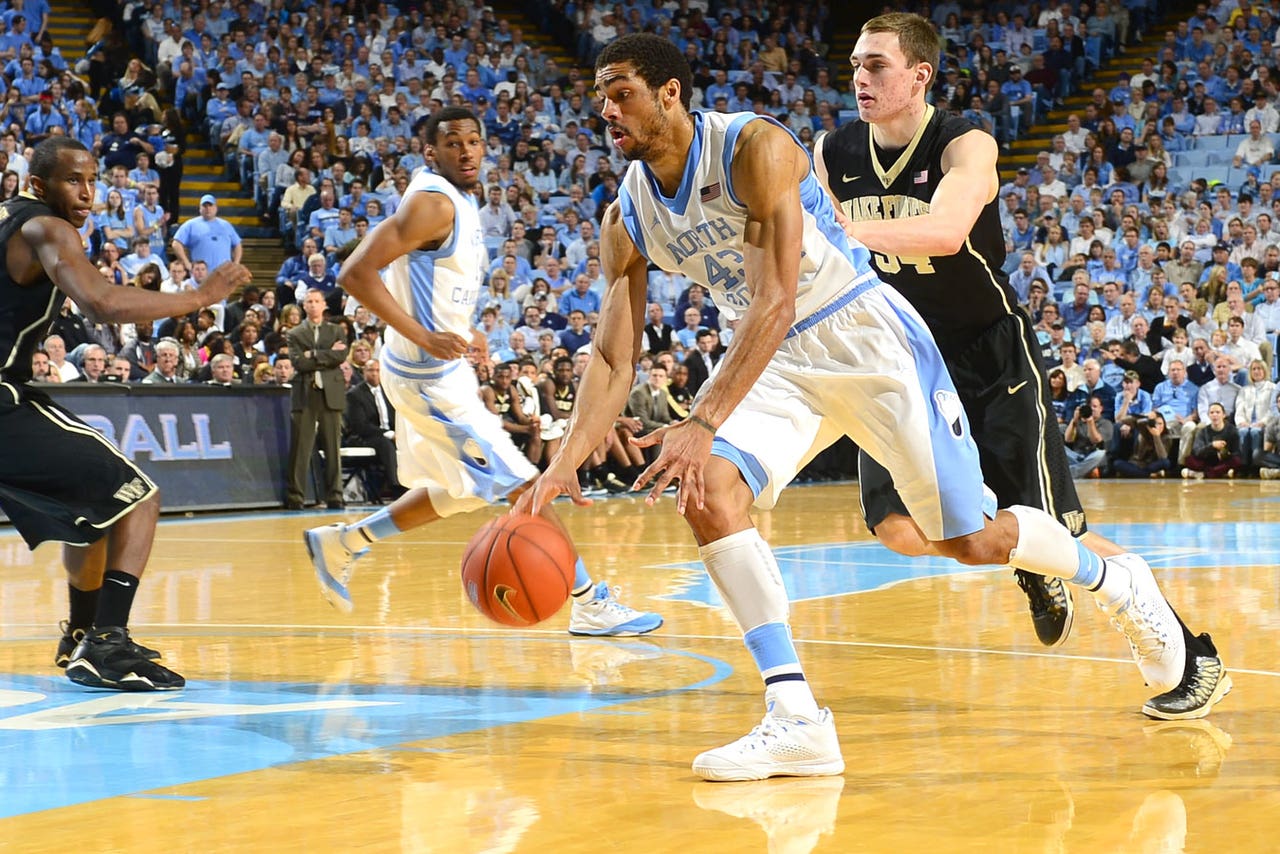 CHAPEL HILL, N.C. -- A month and a half ago, North Carolina lost its ACC opener at Wake Forest.
It was a game Wake controlled throughout, in spite of the close margin (73-67), and it was one of the first alarm bells that rang for a UNC team that was on full-on red alert 15 days later after falling at Virginia and dropping to 1-4 in the ACC.
Wake, meanwhile, improved to 11-3 and 1-0 in the ACC with that victory -- the best start of the Jeff Bzdelik era and a sign things were progressing for the Demon Deacons in Year 4 under the much-maligned head coach.
Wake even went 3-3 in its next six games, including two wins in a row over Virginia Tech and Notre Dame.
But if UNC's 105-72 thrashing from Saturday is a sign of things to come for both teams, then Wake is in big trouble. And so is the rest of the ACC, now that the Tar Heels are putting things together.
The future looked so bright for Wake Forest on Jan. 5, with the Deacs holding North Carolina to one of its worst offensive performances of the year. Saturday's version didn't look remotely like that one. As Bzdelik put it, Wake's defense -- or lack thereof -- allowed the Tar Heels, a team playing their fourth game in eight days and coming off an emotional win over Duke, to be "comfortable."
Too often, Wake Forest defenders either moved out of the way like matadors on UNC drives or simply reached out and grabbed for obvious fouls.
When asked where his team's defensive intensity was, Bzdelik responded pointedly: "Back in Winston-Salem."
Carolina bore a different look than the Jan. 5 calamity, as well.
"We're a lot better, but Wake Forest really played well (in the first meeting). It wasn't just our whole poor play up there in Winston," North Carolina head coach Roy Williams said. "They shot 21 layups and had 46 points inside the lane, 17 turnovers for us the last time. So we're a lot better, and we caught them on a day where they didn't play as well and our shots were going in."
A lot of times, coaches and teams will divide a long season up into chunks. With the Duke game originally scheduled for Feb. 12 and moved back eight days (due to inclement weather), that meant North Carolina would play four games in eight days. It started on Feb. 15 against Pittsburgh, then to a comeback win at Florida State (Feb. 17). Then a 9 p.m. tip against Duke on Thursday, followed by a 12 noon tip against Wake on Saturday.
It was a tough stretch, yes. But as Williams told his team on Friday, the schedule is what it is. No time to feel sorry for themselves.
So they didn't. And they didn't feel sorry for Wake Forest either, shooting 57.4 percent (61.3 percent in the second half).
"I think it just means we're focused," said North Carolina point guard Marcus Paige. "Coach always said, 'It's not special to go four games in eight days unless you win all four of them.' So that was our goal is just to get through this game. We shot the ball well -- I think we were above 50 percent in both halves, so that always helps. So it was a great way to just end this rough stretch."
Outsiders probably make a bit too much out of stretches like these, though. "It seems like a lot, but AAU is worse than that," UNC freshman Kennedy Meeks said. "I feel like we can handle it, and I feel like we handled it well."
Even as this stretch was its own mini-season unto itself, the fact remains North Carolina has won nine straight games, knocking off two ranked teams along the way (though Pitt is no longer ranked).
The Tar Heels were the leading "also receiving votes" clubs in last week's poll and will almost certainly be ranked now.
Paige, though, said the winning streak wasn't as much about being ranked as it was the bigger picture. The Heels had dug themselves into a bit of a hole with the 1-4 start.
"We won a bunch of games in a row and put ourselves in a position to get a (double) bye in the ACC Tournament. Those are the kinds of things we're looking at: What can help us improve as a team? Can we get a two-seed or a three-seed? Can we keep climbing in the rankings and can we set ourselves up well for postseason play?" Paige said.
"We've been doing fine not ranked, so we're not going to worry about whether we're ranked or how high we're ranked. We know that we're a good basketball team that can compete with anyone in the country, and that's enough for us. As long as we know that, it doesn't matter where other people have us ranked."
There's still work to do to get that double bye. Right now, Virginia is in the driver's seat at 14-1 in the ACC, while Syracuse has just two losses. Duke (four ACC defeats) and Pittsburgh (six) are the teams that will compete with the Tar Heels for that top-four spot.
Three of UNC's final four games are on the road, and it won't be easy to lock up that all-important double bye for the first year of the expanded ACC tournament.
It seems like not much has come easily to the Tar Heels, though.
Except, of course, for Saturday's win over hapless Wake Forest. And that's probably why the postgame locker room scene was as fun and light-hearted as any this year, with players photo-bombing postgame interviews and Meeks proudly showing reporters a photo-shopped meme that had made the rounds on Twitter, which was the desktop background of one of the the computers.
It can be tough to play basketball at a place like North Carolina, where winning is expected and losing is disastrous. So this team is going to enjoy the winning -- and each other -- as long as they can.
"It's a lot more fun when you win, regardless of the circumstances. It's a happy locker room right now. I think the fact that we are winning is making us hungry to continue that," Paige said. "We've gotten a little taste of continued success, consistency, and we want to keep that going. We don't want the streak to end. We have fun getting after it in practice now because we know the results are showing up on the court. It's a good vibe around here."
---