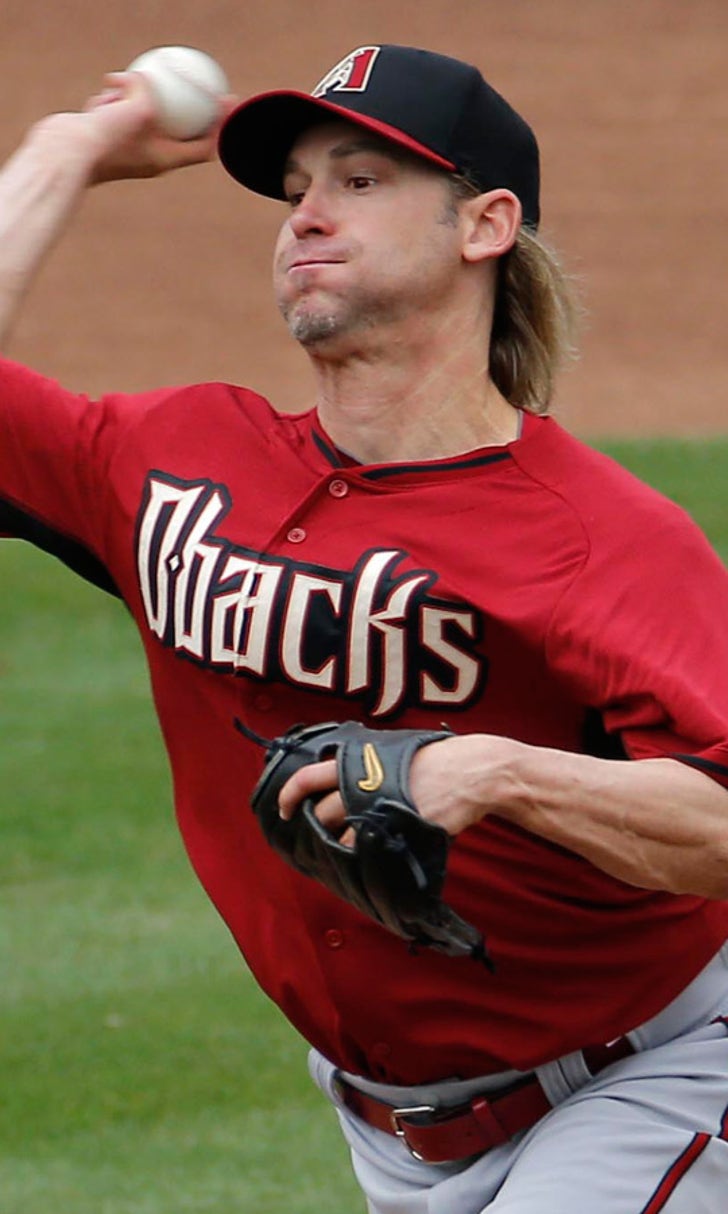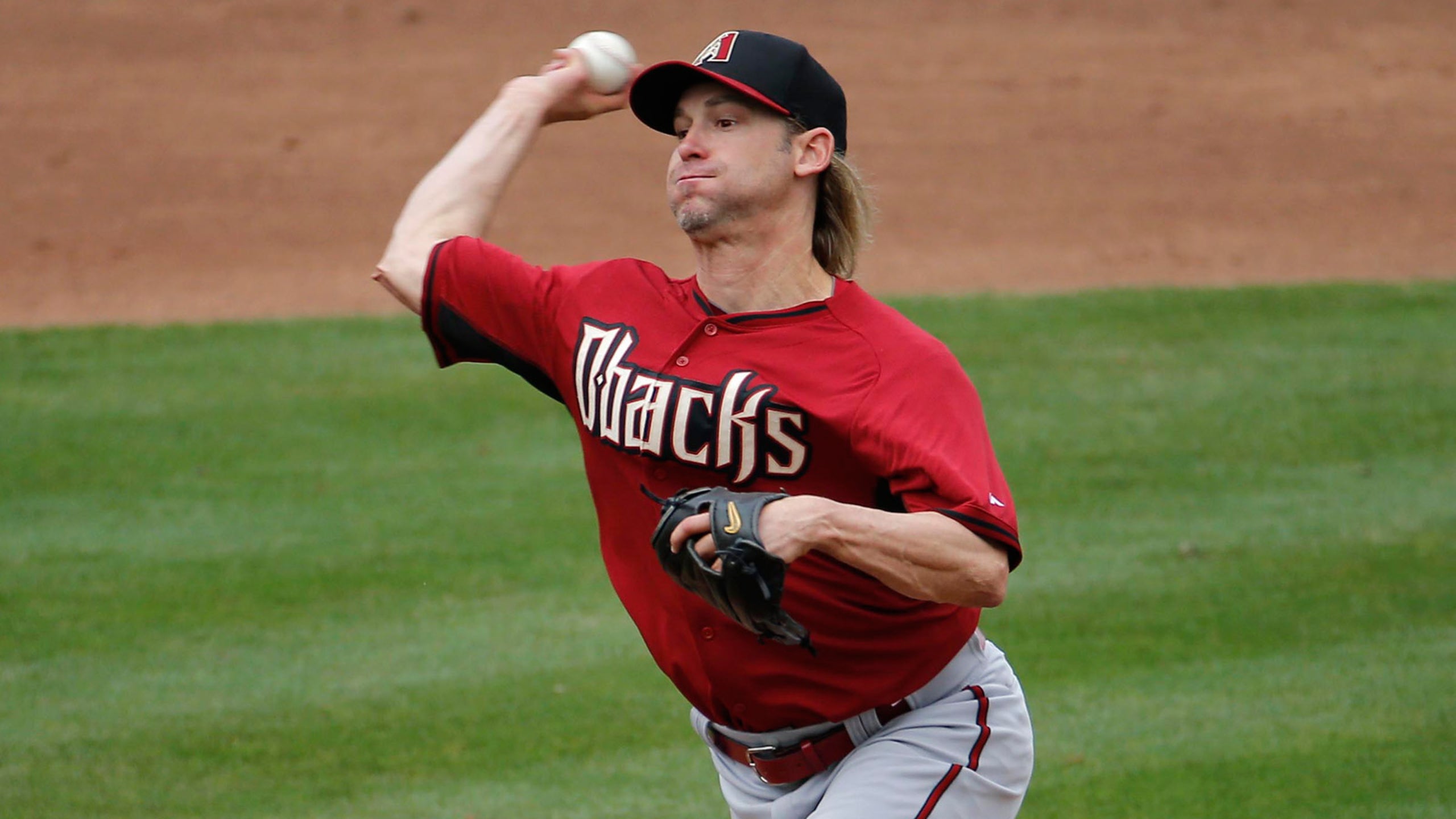 While settling into new surroundings, Arroyo takes on familiar role
BY foxsports • February 27, 2014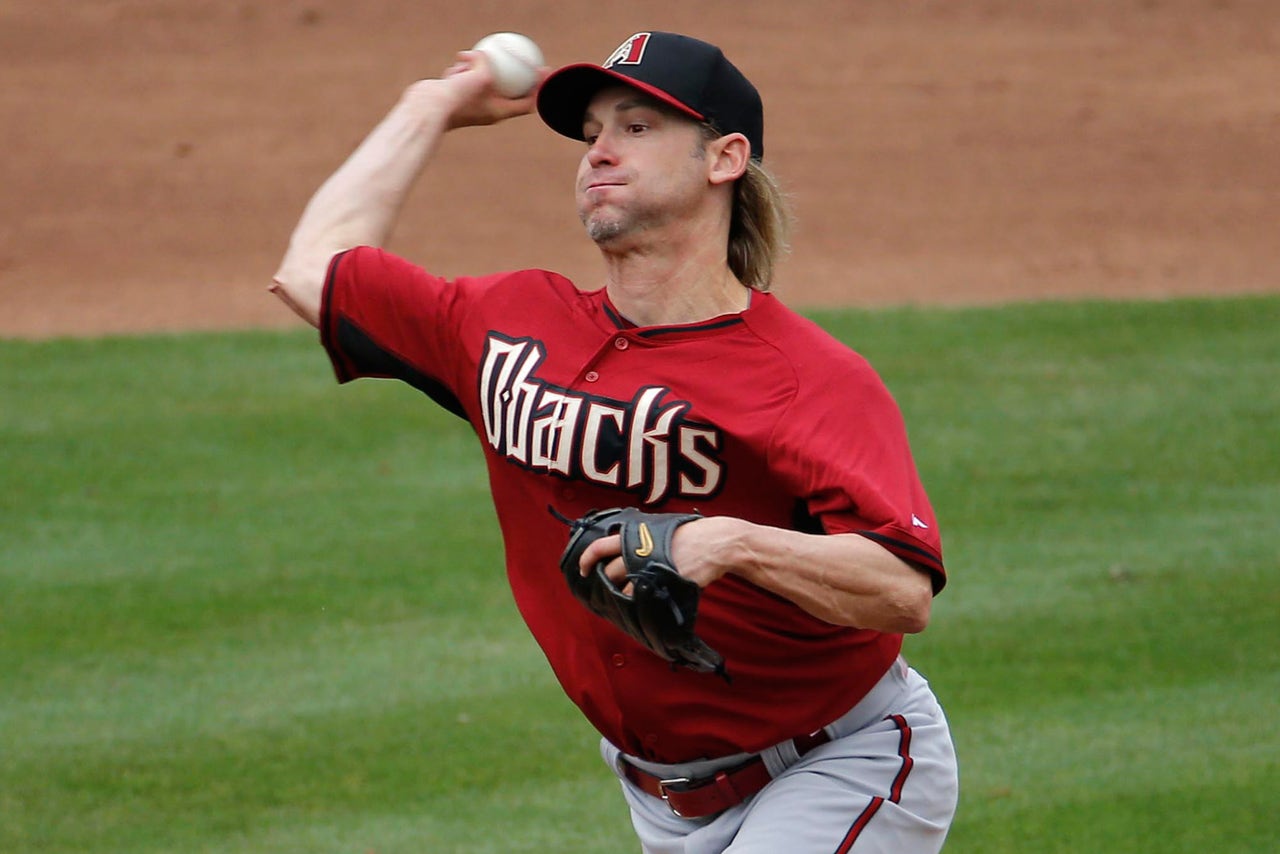 MESA, Ariz. -- To the Cubs fans in attendance Thursday on opening day at Cubs Park, the team's new spring training facility, there was nothing to notice about the opposing pitcher other than, perhaps, his unusual high leg kick.
To the Diamondbacks fans on hand, it was a first look at the team's latest acquisition.
If there was an odd Cincinnati Reds fan or two in the sold out crowd, the sight had to be strange.
For the first time in nine years Thursday, Bronson Arroyo took the mound in a uniform other than that of the Reds, making his unofficial D-backs debut and opening the next chapter of his long major league career in earnest.
"I was a little bit of a fish out of water," Arroyo said. "You try to get comfortable, you try to figure some things out. "
While the sentiment might have applied to pitching in a new uniform, Arroyo was actually referring to his pitching. In three innings Thursday, Arroyo gave up two runs (one earned) on three hits, a walk and a strikeout.
As for making his first start for a new team, Arroyo was unfazed.
"I'm comfortable enough now in this locker room," Arroyo said. "It was more about being in my own head and getting used to my body."
Arroyo did admit upon his introduction in Arizona it felt weird to put on a different uniform -- he hadn't done so since being traded from the Red Sox to the Reds in 2006. But Thursday's start, 43 pitches long, didn't come with much emotion.
Arroyo was more focused on developing the on-field relationship between himself and new battery mate Miguel Montero. That, Arroyo said, will be the biggest challenge in his transition to Arizona. Blending in with the D-backs, meanwhile, has been a cinch so far.
"We knew he had great character," D-backs manager Kirk Gibson said. "I talked to (Reds manager and former pitching coach) Bryan Price about him, and I've known him for a while through David Wells. He seemed like a very good fit for us, and so far it's been great."
What brought Arroyo to the D-backs was the organization's direct approach in its dealings. Arroyo said D-backs general manager Kevin Towers and Gibson didn't open discussions with contract talk or salary figures. They talked about the D-backs organization, the players in it and how Arroyo would fit into the picture.
Then, Arroyo said, the D-backs told him to do his due diligence. They told him to talk to the likes of former D-backs infielder Willie Bloomquist to get a better understanding of the organization and call back if he thought there might be a fit.
"And that was before they ever talked money," Arroyo said. "No other team had really put forth that type of interest."
The D-backs also told Arroyo exactly what they could pay him and made it clear, respectfully, they had no room for negotiation. The offer also came with a quick expiration date.
"Putting an actual deadline to it and saying 'This is what we have for you, and this is all we have for you' was nice," Arroyo said. "A lot of other teams were just playing games with me, and I can't stand that."
Other clubs reported to be interested in Arroyo's services included the Dodgers and the Orioles, who apparently offered Arroyo a salary comparable to the $23.5 million guaranteed he got on a two-year deal from the D-backs.
The pre-salary discussions gave Arroyo a crystal clear idea of what his role would be in Arizona. Beyond the workhorse part that's seen him throw 199 innings or more in nine consecutive seasons, the role includes a veteran mentorship component.
The D-backs believe Arroyo could have an impact on a handful of young pitchers, some of them yet to arrive in the majors. It's a role he played in Cincinnati with the likes of Mike Leake, Johnny Cueto and Homer Bailey, and one of which he fondly recalls being on the other end.
"To be honest with you, I enjoyed being a bit more of the 27-year-old flying under the radar under Pedro Martinez and Curt Schilling and those guys and I just had to go out and play baseball," Arroyo said. "But there's a responsibility to being an older guy in the game and being a guy that stayed consistently healthy for 10 years. I definitely don't mind doing it.
"Over the long haul maybe I don't help anybody out. That'd be great because that means everybody's having a great season."
Arroyo says he approaches things -- be it pitching inside or throwing a breaking ball -- with an outside-the-box mindset. The D-backs like that and hope a new voice can add something to their clubhouse and pitching staff.
The D-backs also like the crafty nature that's carried Arroyo to 265 starts and 105 wins over the last eight seasons.
"He's been through a lot of battles," Gibson said. "He's very resourceful in how he does it. I think people look at a pitcher and they go 'We want some big, dominating power pitcher.' Well, yeah, they're good too, but that's not the only way to do it."
Arroyo admitted Thursday he wants to show the D-backs first hand he can produce results, though that can wait until the regular season. For now, he simply wants to prove to the team they're getting what they bargained for.
"Just doing some of the smaller, subtle things, if they see that, they know they've signed a guy they used to see out there," Arroyo said. "If you go out and walk the house -- and I'm a guy that only walks 30-something guys a year -- then they might think something is wrong here."
Follow Tyler Lockman on Twitter
---