Which was worse? Packers suffer another crushing playoff loss
BY Sid Saraf • January 17, 2016
Life can really stick it in your back at times. The Green Bay Packers can scream that from the rooftops as they have just been hit with a vicious shot to the solar-plexus for the second straight postseason.
On Saturday in an NFC Divisional Round playoff game against the Arizona Cardinals, the Packers pulled a rabbit out of their hat and forced overtime when quarterback Aaron Rodgers completed an unbelievable Hail Mary pass -- his second of the season -- to little-known Jeff Janis to force overtime.
And Rodgers' girlfriend couldn't have been prouder.
BUT ...
Things weren't done. The overtime coin flip didn't flip, and the Cardinals won the second toss. And then this happened:
And this happened:
Man, that hurts. However, is that the worst loss the Packers have lost within the last 12 months? Maybe not. Remember last season's NFC Championship Game when Green Bay seemingly had a comfortable lead against the Seattle Seahawks, only to see this happen on a desperation onside kick?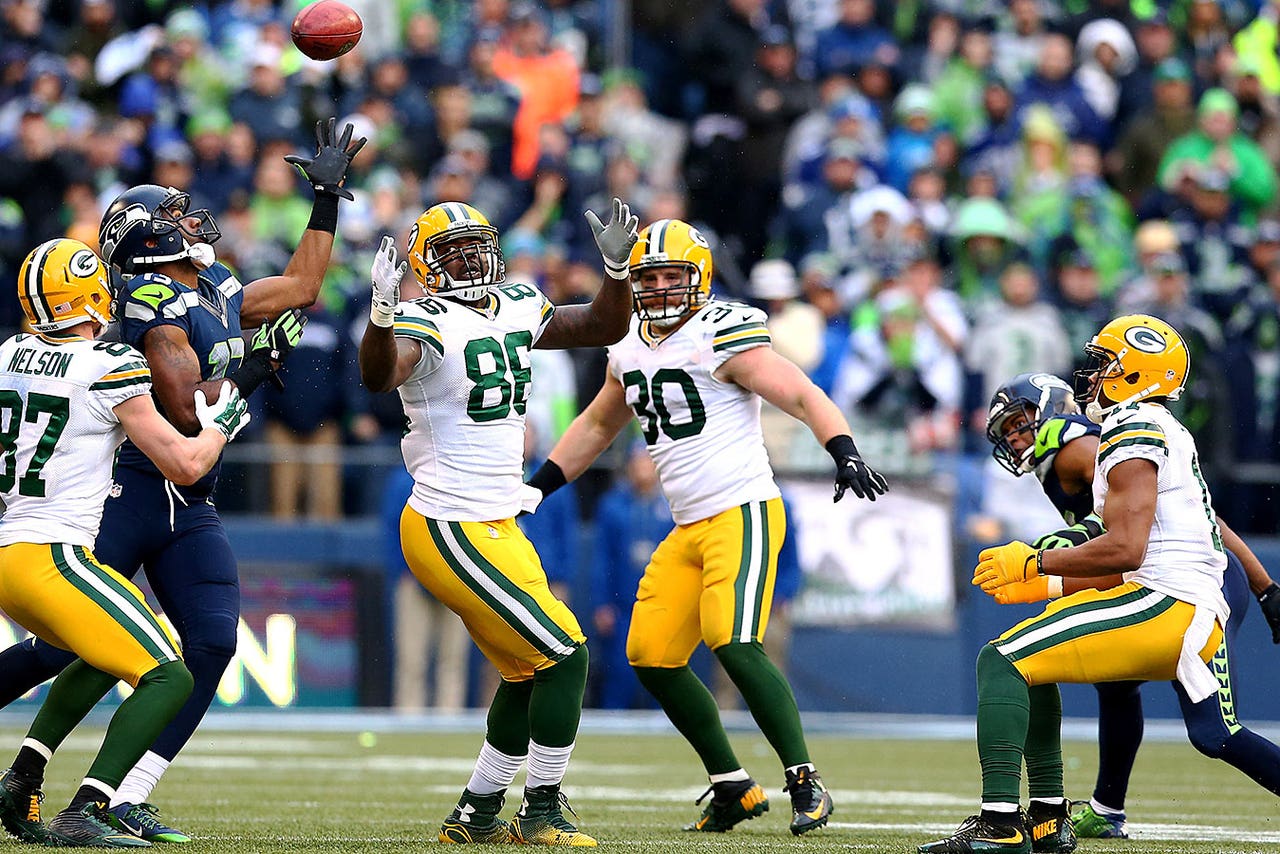 That's right, the Seahawks recovered and were able to erase the deficit and even though the Packers forced overtime, Seattle quarterback Russell Wilson did this: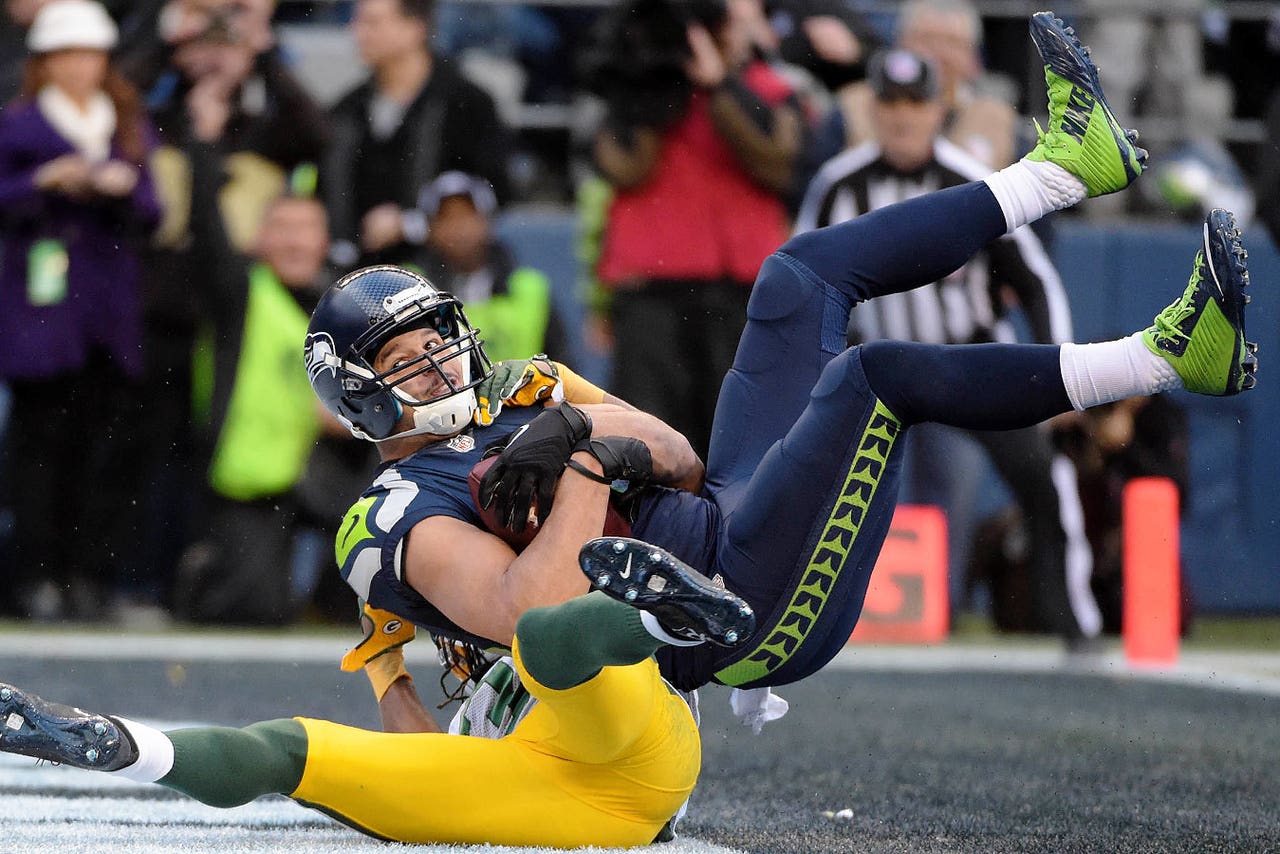 Touchdown that sent the Packers home and the Seahawks to the Super Bowl. So, which one was worse?
Despite Saturday's game being fresh in everyone mind, you'd have to pick last season's game, right? After all, the Packers completely outplayed the Seahawks for a wide majority of the game, only to have it slip through their fingers, literally and figuratively late.
However, any Packers fan would say debating the amount of pain is pointless. This one will hurt just like last season's. And it will take quite some time to get over.
---