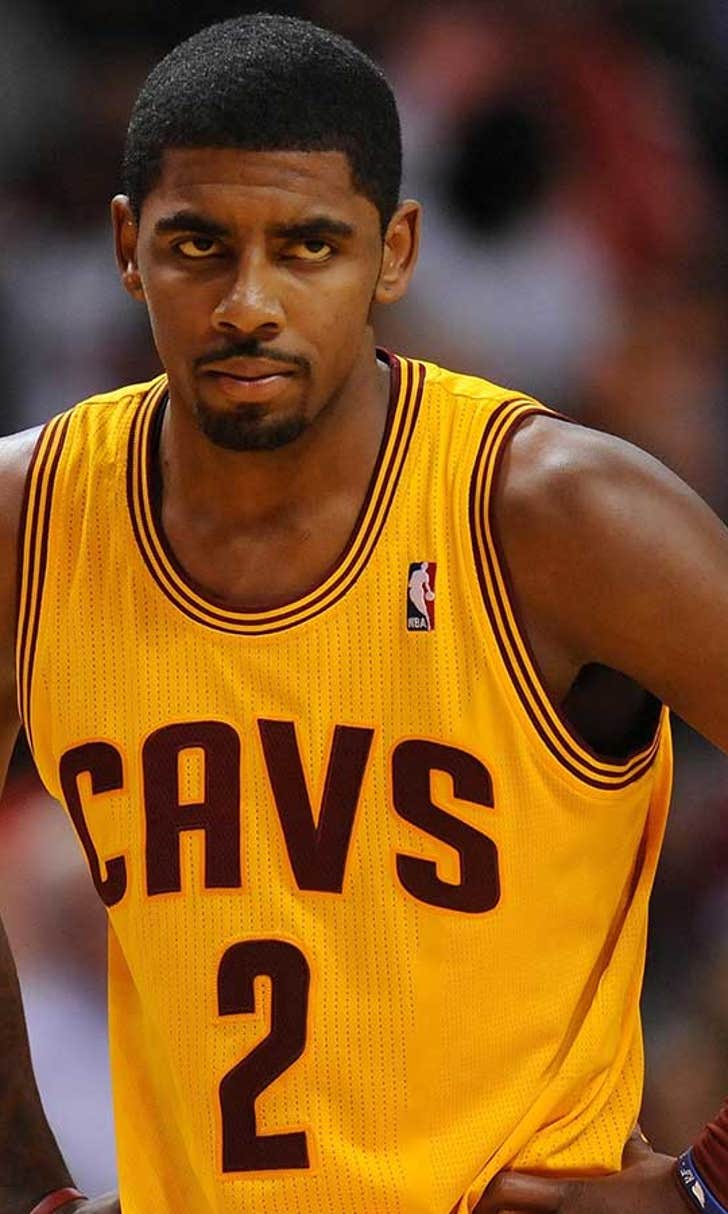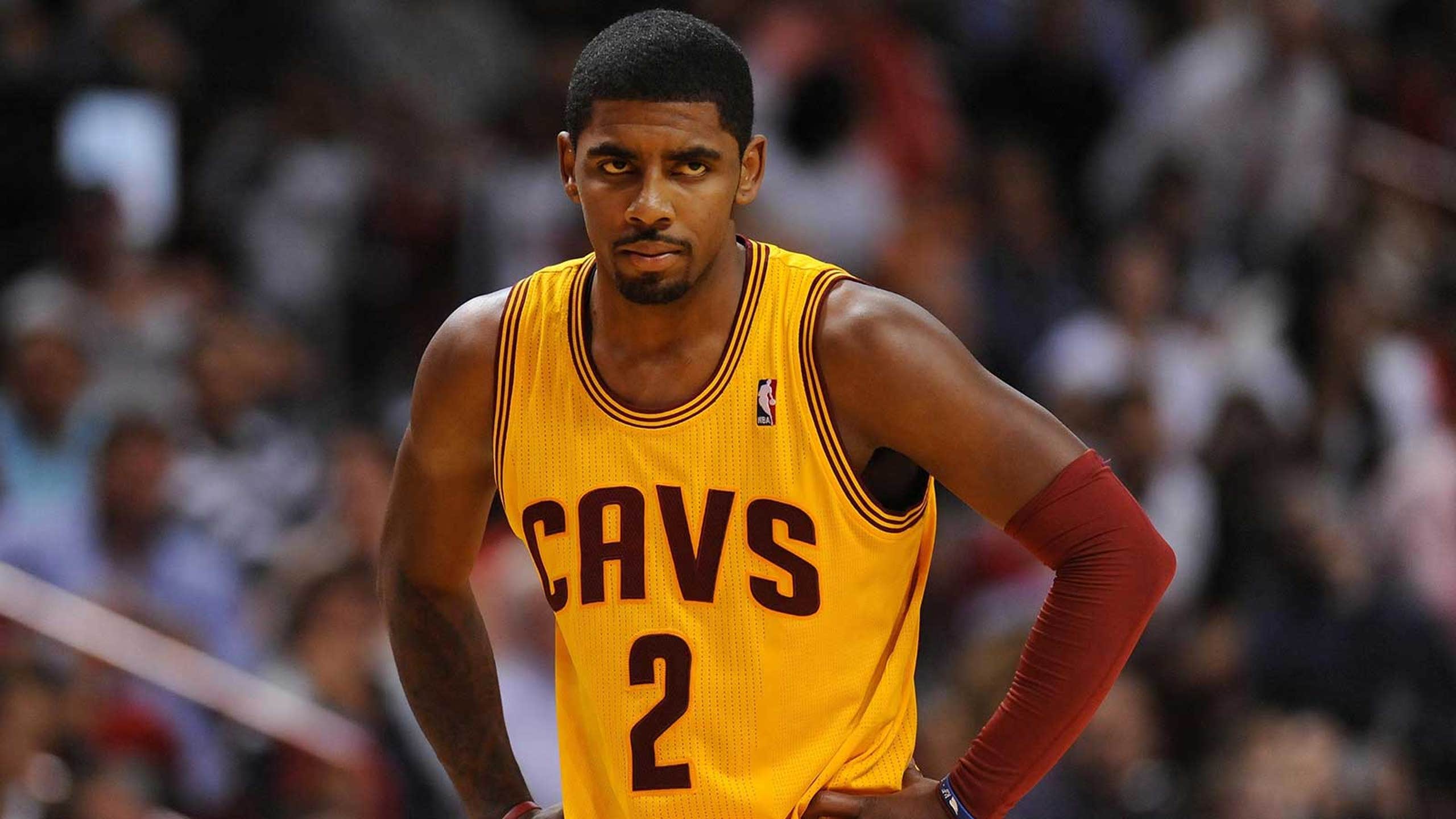 When Cavs' Kyrie talks playoffs, it's worthy of our attention
BY foxsports • March 12, 2014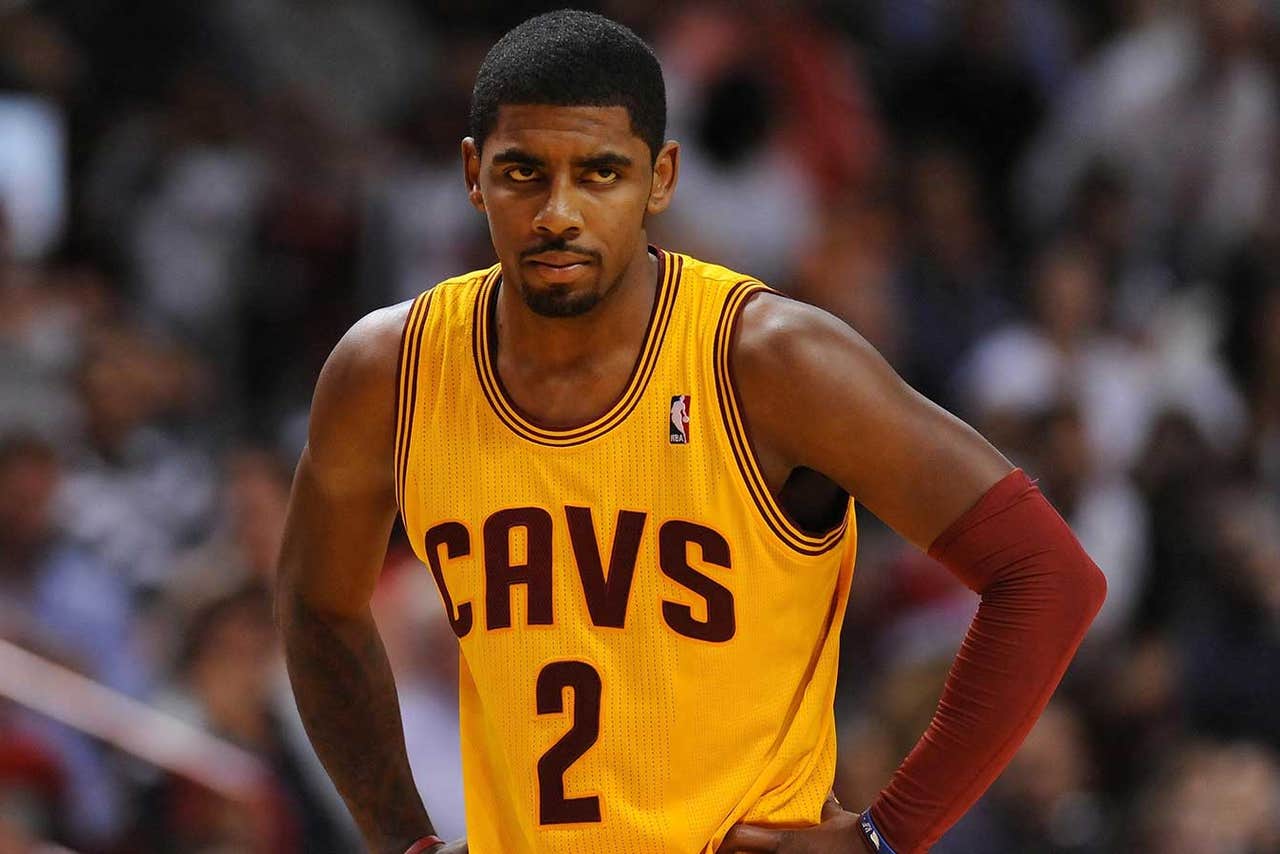 Cleveland Cavaliers (24-40) at Phoenix Suns (36-27)
Venue: US Airways Center, Phoenix.
TV: 10 p.m., FOX Sports Ohio (Cavaliers Live pregame starts at 9:30 p.m.)
Projected Starters
CLEVELAND: C Spencer Hawes; PF Tristan Thompson; SF Luol Deng; SG Jarrett Jack; PG Kyrie Irving.
PHOENIX: C Miles Plumlee; PF Channing Frye; SF Marcus Morris; SG Gerald Green; PG Goran Dragic.
Pregame Notes:
-- We should probably start with Kyrie Irving's comments from practice Tuesday. Irving didn't say anything earth-shattering, yet there were a few things that stood out.
THE HOTTEST
Check out the hottest NBA dancers. Which ones are your favorites?
-- The first thing Irving said that stuck with me? "I'm honestly getting tired of talking to you guys about this." Kyrie was referring to reporters, who keep bringing up how the Cavs are basically at the stage of lighting holy candles and praying for a spot in the postseason. But Kyrie wasn't being snotty. He was just saying he wants to quit TALKING about a playoff run and start MAKING one. At least, that's how I took it.
-- So, what are the Cavs facing? Well, right now, a three-game West Coast swing. They're four games behind the Hawks for the final East playoff spot. The Cavs have also lost four in a row. Read: When you're from the East, the West is rarely a good place to try to get your act together.
-- OK, more Kyrie. He says it would be the "ultimate accomplishment" to win all three games on this trip (which also includes the Warriors on Friday and the Clippers on Sunday). "That's what we're striving to do. I know that I'm going to do everything in my power to make that happen, whatever it takes. I know my teammates feel the same way. We have a tough test ahead of us, but as professionals, this is what we've got to get up for. End of the season, 18 games left, every game matters."
-- You're probably asking if Irving and the Cavs are just NOW realizing it's the crunchiest of crunch time. Well, no. They've known it for a while. They know they had much easier tasks last weekend in games against the Bobcats and Knicks. But they lost both. So they can either try to get it together and surprise the league, or just mail it in with an eye on next season.
-- On that note, what do you think, Kyrie? "I feel like we've just got to have a stronger resolve," he said. And yes, that would be a good start.
-- More accurately, the Suns would be a good place to start. They're hurting, losing six of nine as they battle for their own playoff position. They will also be without starting small forward P.J. Tucker, a hustling and defensive-minded player. Tucker was suspended for one game for elbowing Clippers star Blake Griffin in the chin the other night. A lot of folks seem to want to do that. Tucker followed through.
-- On the brighter side for the Suns (yeah, I did that on purpose), Eric Bledsoe returns for the first time since undergoing knee surgery Jan. 10. Bledsoe can be quite a handful. He's the Suns' second-leading scorer and he really helps Goran Dragic push the pace in the backcourt. Bledsoe is expected to come off the bench until he gets his rhythm back.
-- The Suns are an extremely well-coached and cohesive team. Even when they lose, they don't go down easily. First-year man Jeff Hornacek has his guys believing in the system and moving the ball. Hornacek earned his coaching stripes under legend Jerry Sloan, and the Suns play very much like Sloan's old Jazz teams.
-- What's it mean for the Cavs? Nothing. They need to worry about themselves. They can beat most anybody, at home or on the road, when they play up to their potential and play with enthusiasm. When they stand there and dribble away the shot clock, well, that rarely works.
-- The Cavs' playoff chances can best be described as a long shot. They've put themselves in a position where they not only need to win (and win a lot), but will likely need some help. Four games back with 18 games to go is actually quite a mountain to climb. "I'm never going to stop believing," Irving said. "I'm never going to play like this season is over. I'm going to do anything to make this playoff push, anything coach (Mike Brown) needs me to do. Anything my teammates need me to do, I'm willing to do."
---