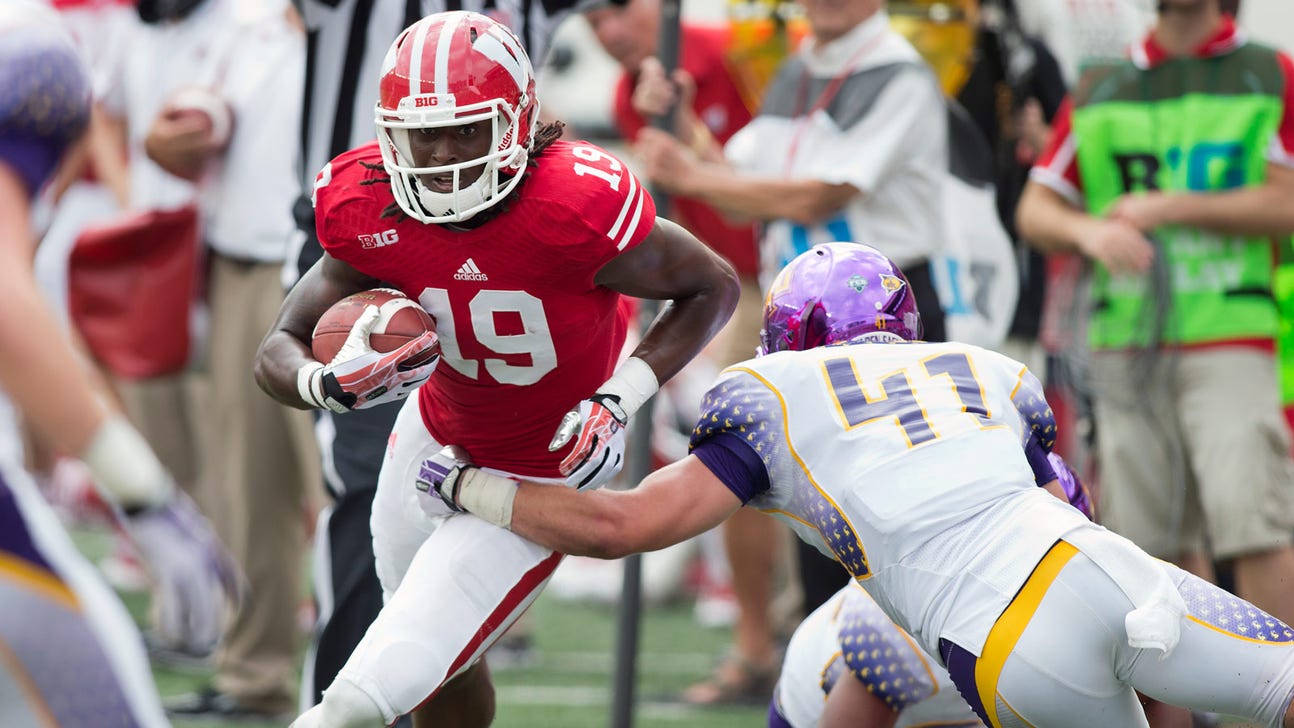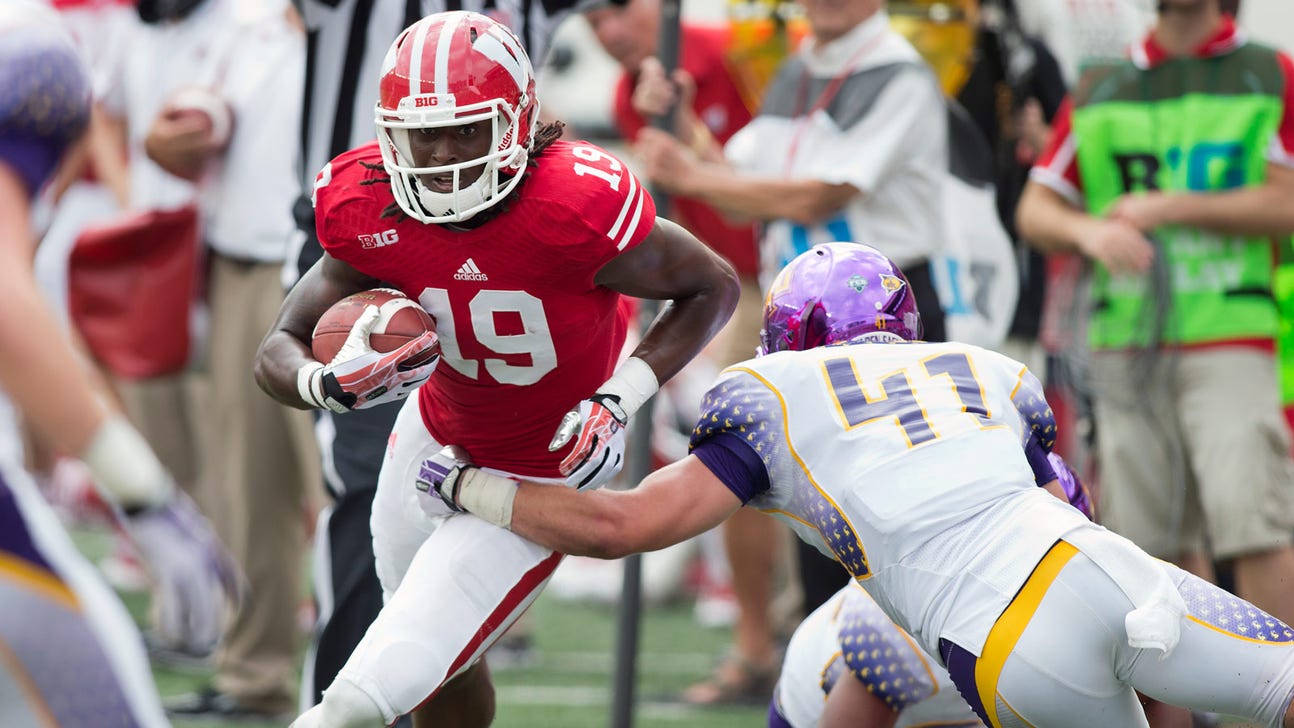 Wheelwright looks to be 'the guy' at WR for Badgers this season
Published
Aug. 5, 2014 10:35 a.m. ET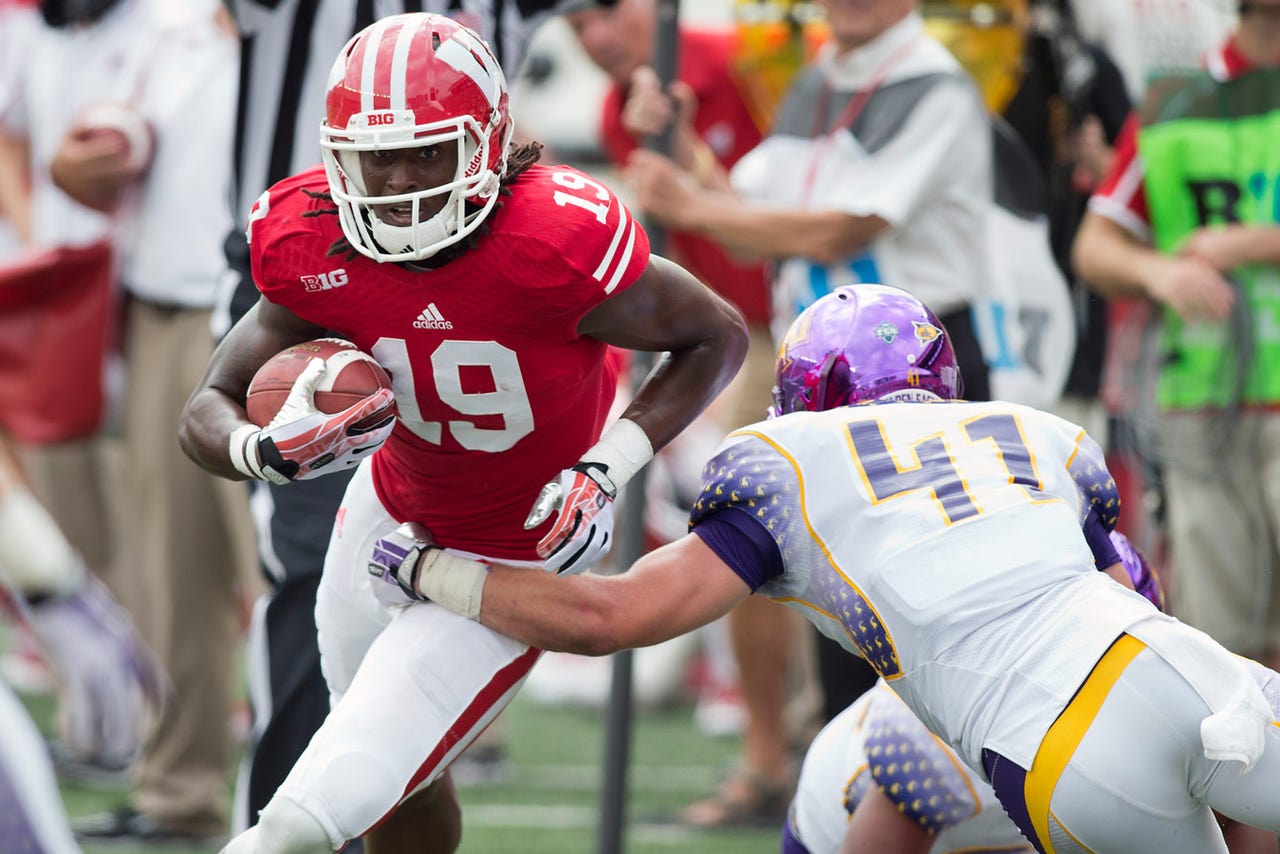 MADISON, Wis. -- The days of Rob Wheelwright claiming inexperience, wide-eyed from the immense speed and expanded playbook of college football are over. He is a sophomore now, a full year as a travel squad member under his belt. And for a player with his talent level, there's no more time for excuses.
The reality of Wisconsin's wide receiver situation is this: Not a single receiver on the current roster caught a touchdown pass last season. Even fullbacks Derek Watt and Derek Strauss -- each with one touchdown catch -- tallied more. With all-everything wideout Jared Abbrederis having exhausted his eligibility, someone needs to make up for the loss of yardage and touchdowns.
Enter Wheelwright.
"I feel like I could be that guy," Wheelwright said last week during the team's media day. "I still have to continue to work hard. Filling in Abby's shoes is going to be tough because he's a great receiver, and I learned so much from him. But there's no more Abby. We've got a lot of young guys who's willing to work and who's willing to catch a lot more extra balls this season, so I feel like if we all continue to work, we will become a great receiver corps."
Forget for a minute that Wheelwright, a 6-foot-2, 201-pounder, caught just two passes for nine yards last season. The statistics aren't what has teammates and coaches buzzing ahead of the Badgers' 2014 season.
For starters, Wheelwright is finally healthy after being hampered during spring practices by a PCL sprain in his knee, which significantly limited his growth. He has spent the summer working on his route running and catching ability and appears primed to make an important contribution to the receiver unit.
"Rob has all the pieces to the puzzle," Badgers receiver Jordan Fredrick said. "He has the speed, he has the hands, he has the quickness, explosiveness. Now if he can do it throughout all of camp, it'll carry over to the season without a doubt. He'll definitely be a huge contributor to the offense."
Wisconsin receivers coach Chris Beatty said Wheelwright's only limitation thus far was catching the ball with more consistency.
"Last year, he ran the best routes next to Jared," Beatty said. "Jared ran probably the best routes in the country if you ask any scout. Rob ran the next-best routes on the team. The route running part I don't worry as much about. He's got to be consistent with his hands."
Badgers head coach Gary Andersen wasn't willing to declare Wheelwright as the team's go-to receiver just yet, noting Fredrick, Alex Erickson and Kenzel Doe still were ahead of him on the pecking order. But those three receivers combined to catch just 26 passes for 290 yards without a touchdown. Only one of those three receivers -- Erickson -- caught a pass of longer than 19 yards.
"There's three kids on the team that have playing experience that are definitely ahead of Robert at this point because they've played," Andersen said last week at the Big Ten media days. "But I would say this: It is Robert's time. Spring hindered him. He had an injury and appears to be better."
Putting a number on Wheelwright's production might not be fair at this juncture. But given that Abbrederis caught 78 passes for 1,081 yards and seven touchdowns, there certainly are plenty of catches to go around. Other candidates to play include redshirt freshman Jazz Peavy and perhaps true freshmen George Rushing, Krenwick Sanders or Natrell Jamerson.
Wheelwright indicated he had more confidence in his ability to get open against defensive backs after working this offseason on quickness and creating separation.
"That's just something I learned a lot from Abby and just seeing him create separation from great cornerbacks," Wheelwright said. "It was just something I really looked into, the details of my routes, making sure I can get in and out of my breaks as fast as possible."
Wheelwright, for his part, recognizes the phase for potential at Wisconsin is over. The time for action is now. And he'll be granted every opportunity this season to succeed.
"The game has slowed down a lot," Wheelwright said. "I'm starting to learn more defenses. It's been an eye opener, but I'm finally getting used to this game."
Follow Jesse Temple on Twitter
---