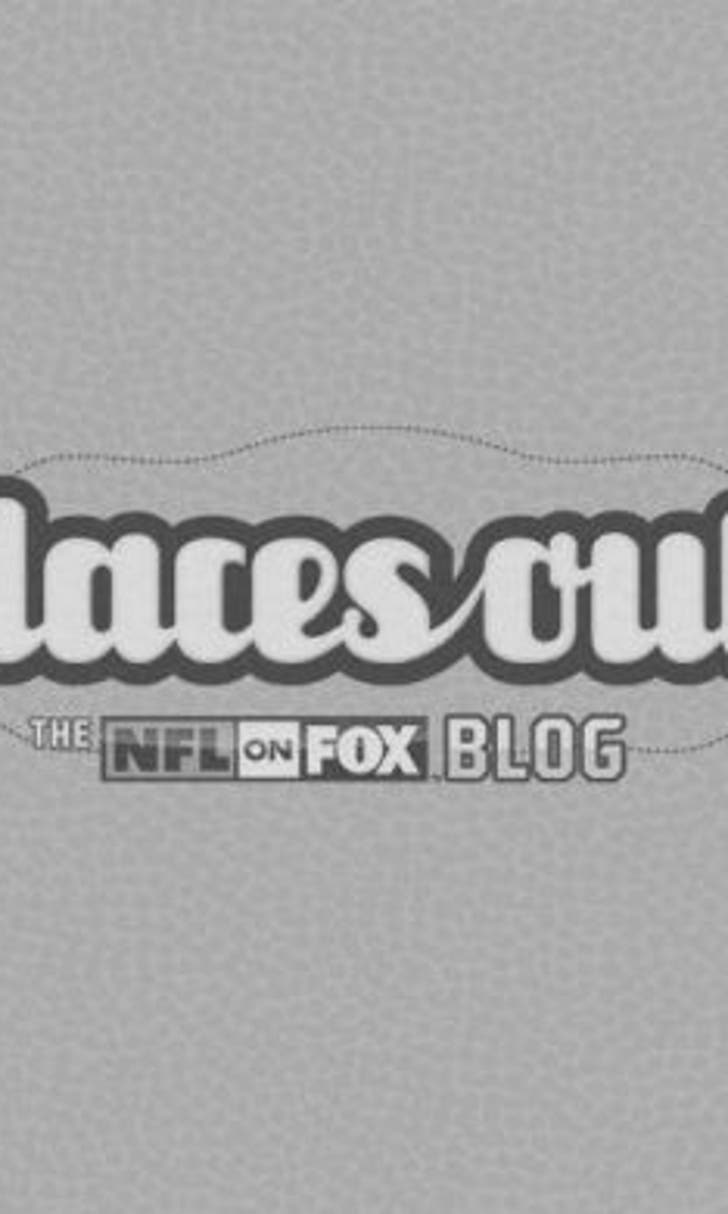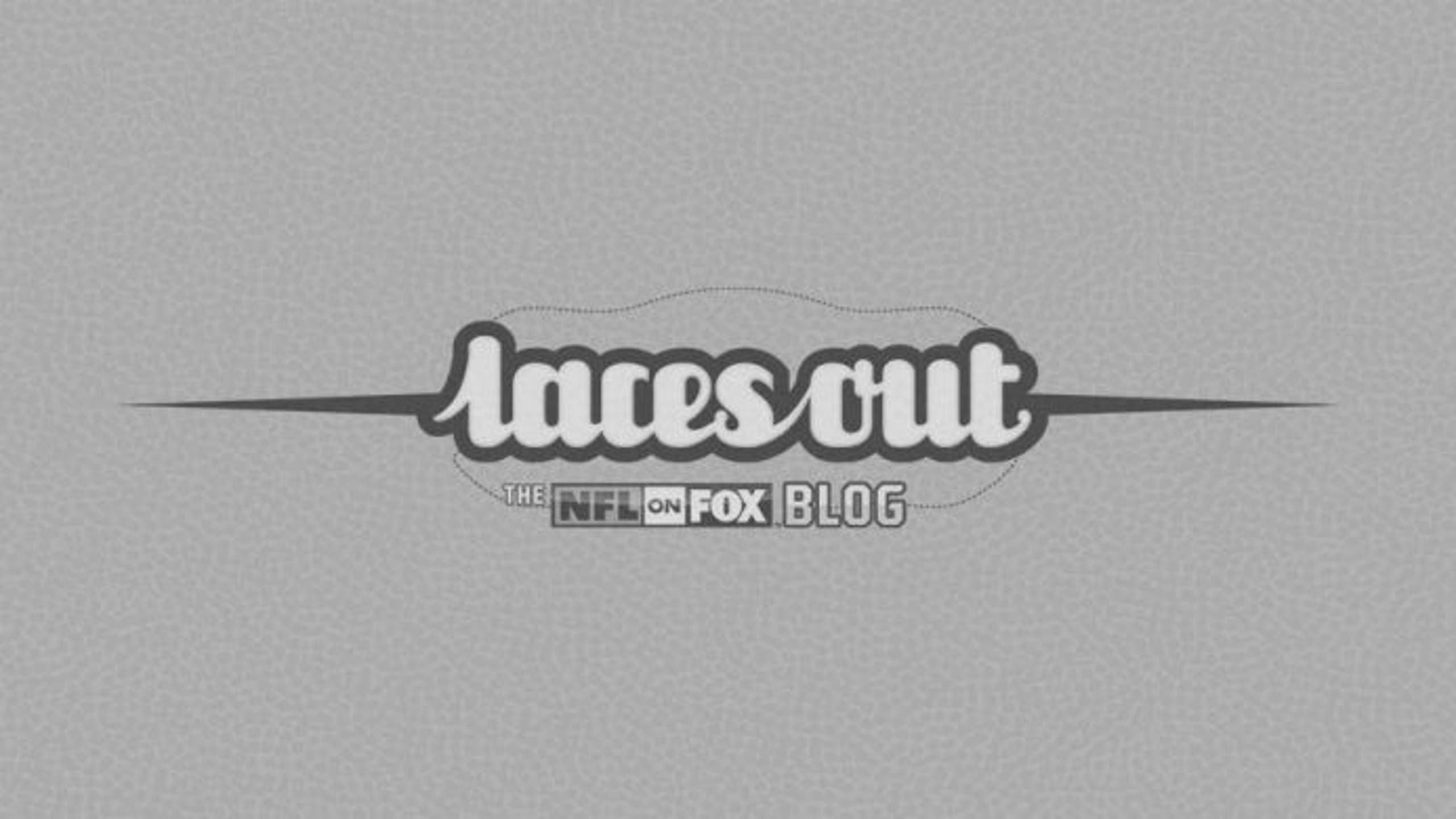 What we know after the Chiefs' win over the Eagles
BY foxsports • September 19, 2013
By Sid Saraf, FOXSports.com How sweet this must have been for Andy Reid. Fired by the Eagles after the 2012 season, the Chiefs' new head coach returned to his old stomping grounds Monday night and took down Philadelphia with a 26-16 victory. But grudges aside, the most important tidbit to come out of this game is the Chiefs are now 3-0. The last time a Reid-led team started 3-0? That would be 2004 with the Eagles. In case you forgot, that team reached the Super Bowl. Of course I'm not saying this team should start making travel plans to New York, but everyone in the organization has to be happy with what has transpired thus far.
And of course, there was the much-deserved Gatorade bath. Yeah, we know we're only three weeks in, but it's the Chiefs.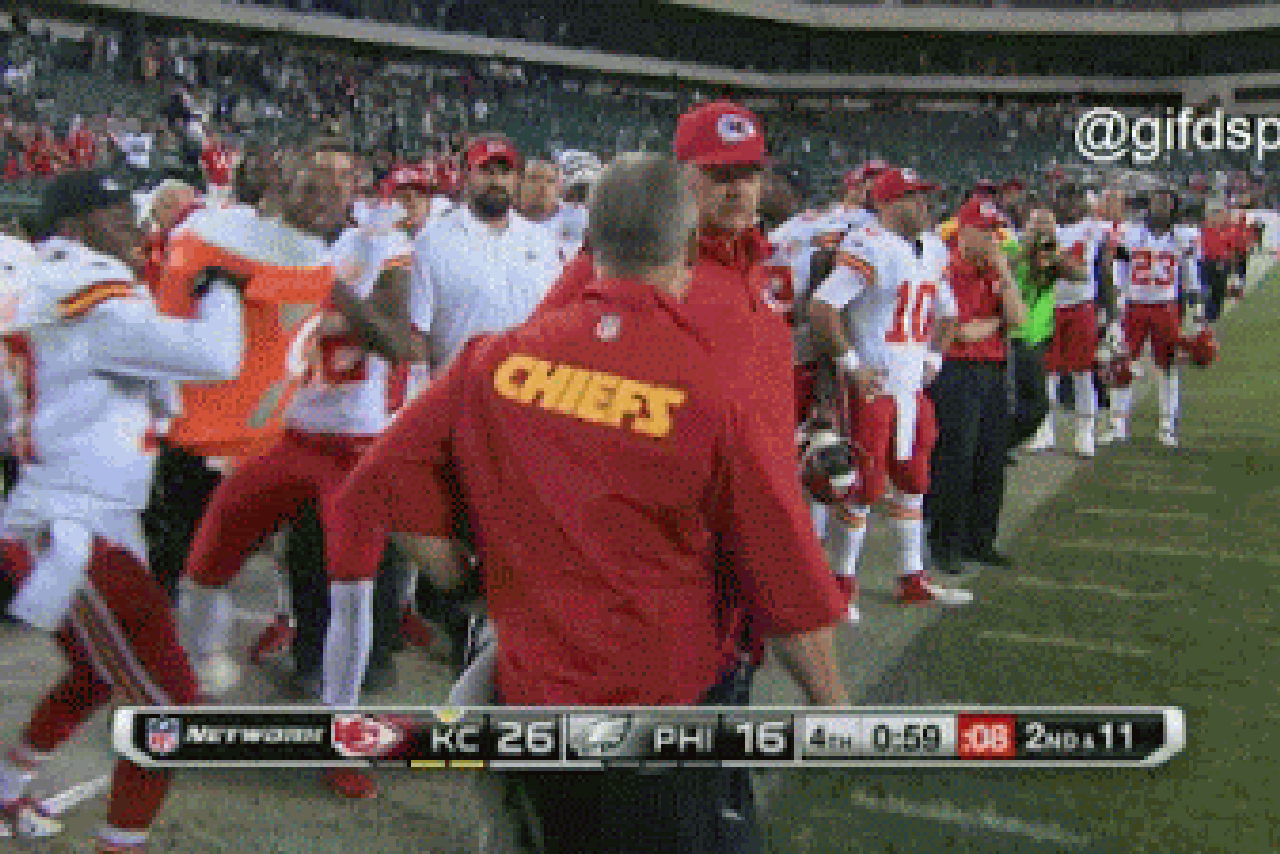 So, aside from Reid and his team having a happy trip home, what can we take away from this game? Alex Smith continues to play mistake-free football True, the Chiefs' passing game does leave a lot to be desired — Smith's 273 yards Thursday were a season-high, he did not throw a TD against the Eagles (and has four in three games) and the offense still goes through RB Jamaal Charles. But you can't argue with the results, either. Smith is the first Chiefs QB to begin his KC career 3-0 since Joe Montana (yeah, that Joe Montana), he has yet to throw an interception in 2013, and the Chiefs are one of only two teams (the Titans are the other) yet to turn the ball over this season. Smith, to pull out an old cliche, took what the Eagles defense gave him on Thursday. He hardly threw a pass longer than 10 yards, instead choosing to hit short, intermediate throws. If the Chiefs were forced to punt, so be it. However, during a critical moment in the fourth quarter, Smith stepped up to the plate. Facing a third-and-5 from his own 5-yard-line early in the fourth quarter, Smith hit Donnie Avery for a 15-yard completion and a first down. With the Chiefs leading by just seven points at that moment, moving the chains and quieting a newly energized crowd was huge. The drive ended with Ryan Succop's fourth field goal of the game to extend a lead that held up. A big tip of the cap must go to Charles on this night as the versatile running back had 28 touches for 172 total yards and a touchdown. He ran for 92 on 20 carries and caught seven passes for another 80 yards. A running back who can beat you in the ground and through the air is a staple of Reid's offense. Charles is in store for a monster 2013. The Eagles suck at home You'll have to go back to Sept. 12 of 2012 to find the last time the Eagles won a game at Lincoln Financial Field (19-7 over the New York Giants). So, what killed Philadelphia on this night? Simple: turnovers. Namely, five of them. After Damaris Johnson muffed a first-quarter punt deep in Eagles' territory that led to an easy Chiefs field goal, the comedy of errors continued. First, there was a Michael Vick interception that was returned for a touchdown by Eric Berry:
Then there was possibly the worst botched snap in the history of football: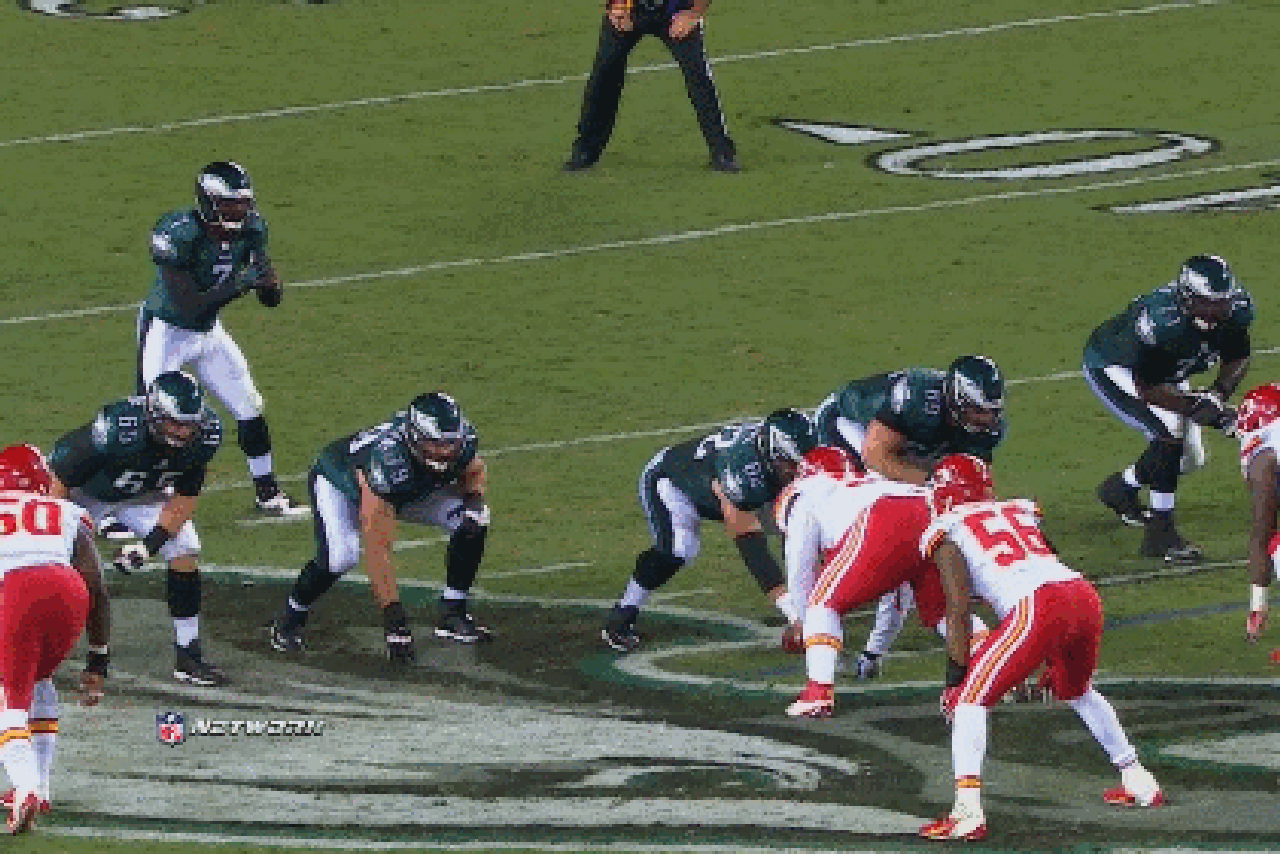 That's Chiefs ball right there. The Eagles turned the ball over three times in the first quarter alone. In the second quarter, Vick misfired again. This time he threw poor pass that was easily picked off by Sean Smith:
It's an adage as old as football itself: You can't beat yourselves. What's more, the Eagles took the juice right out of their new-look, high-speed offense. The turnovers helped the Chiefs dominate the time of possession, 39:07 to to 20:53. You can't unleash much if you can't stay on the field. What's worse, when the Eagles weren't turning the ball over, they weren't protecting Michael Vick. The Chiefs racked up five sacks on Vick (3.5 by Justin Houston) and knocked him down several times. Vick's 95 rushing yards were more a result of being flushed out of the pocket and having to try and create some big plays. Now at 1-2, things won't get easier for Philadelphia. The Eagles face a brutal stretch with three consecutive road games against the Broncos, Giants and Buccaneers. However, maybe being away from home is where this team wants to be right now. Don't get cute on special teams Just kick the extra point, already. Every now and again, some special teams coach thinks he can pull a rabbit out of his hat and completely fool the opposing team with something outrageous. Guess what? It almost never works. I present to you the swinging gate play.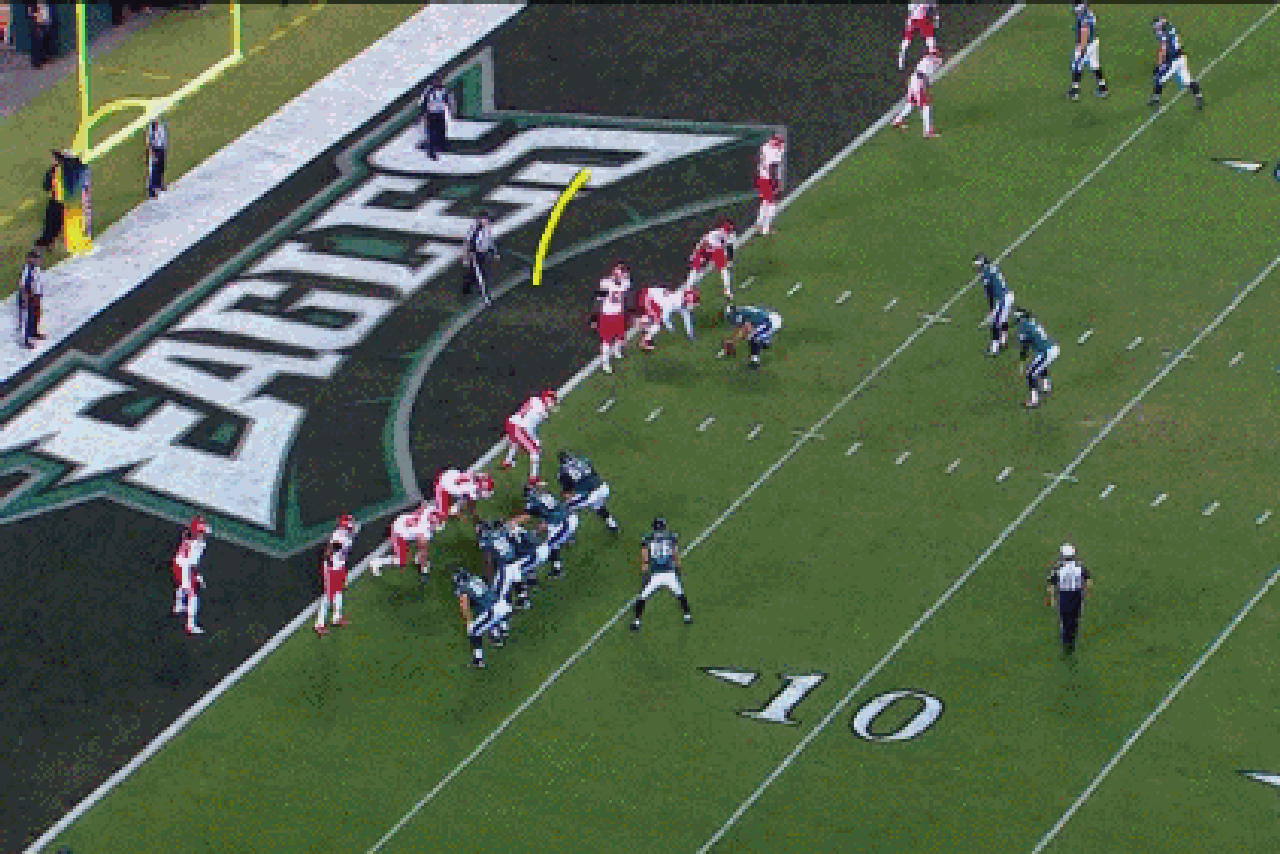 The silly thing is that this was still the first quarter. If the Eagles had just kicked the extra point, they would have only been down 10-7. What would have been the point of making it 10-8? None, really. This has to fall on head coach Chip Kelly. After mismanaging the clock last week and giving the Chargers the opening to win the game, he tried to be unnecessarily creative and it ended up costing him points. Chip, this isn't college. Take the free points. Vick gets the pub, but LeSean McCoy is the Eagles offense Just look at what happened late in the first half. At the end of what looked like a routine play on the final play before the two-minute warning, the Eagles' star running back started writhing in pain on the ground while clutching his left leg. He did get up and jog off the field, but headed straight for the locker room with a gaggle of trainers and medical staff following. Everyone feared the worst:
  But everyone was able to breathe a sigh of relief when "Shady" came out of the tunnel in the second half and returned to the game. He even scored a touchdown:
McCoy was the lone bright spot for the Eagles on Thursday night, as he ran for 158 yards on 20 carries. Hopefully he can stay healthy the rest of the season because this team needs him in the worst way. There will be a mad fantasy dash to scoop Donnie Avery off the waiver wire Coming into Thursday night's game, Avery was owned by just 3 percent of owners playing FOX Fantasy Football. Out of that 3 percent, only .6 percent had him in their starting lineup. That will change in a hurry. Avery pulled down 7 passes for 141 yards, and was a main cog in the Chiefs' offense. To contrast, star wideout Dwayne Bowe had 1 catch for 4 yards. Now, was this performance an aberration? I'd say yes. Will that stop people from reaching on him? Nope. Questions? Comments? Send them to lacesoutmail@gmail.com and we might respond in our weekly mailbag!
---